I absolutely love my new garden kneeler and yes, my knees are happy too! If you're a gardener, you know that Fall brings with it all sorts of garden chores, and a good garden kneeler is a must.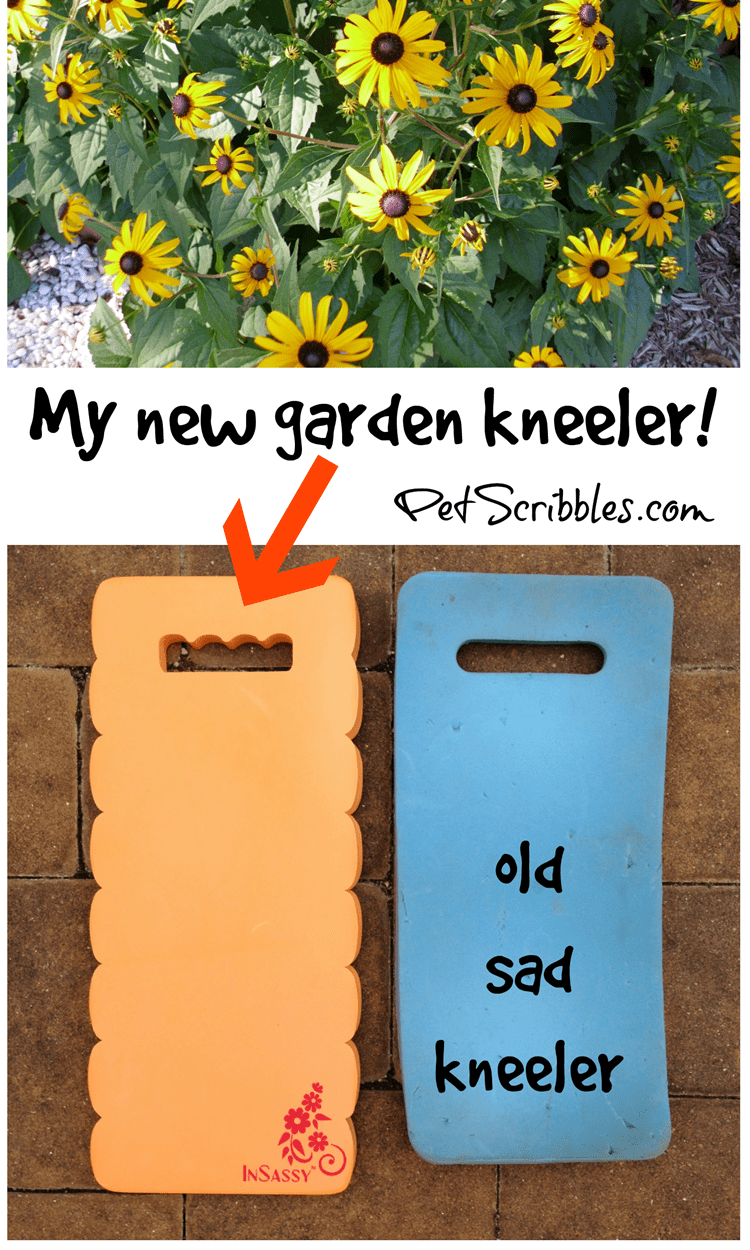 If you garden, do you use a garden kneeler? I swear by mine — a basic blue one I bought shortly after we moved into our home 9 years ago.
I got into the habit of using a garden kneeler from my Mom, from way back when I was a little girl helping out with weeding.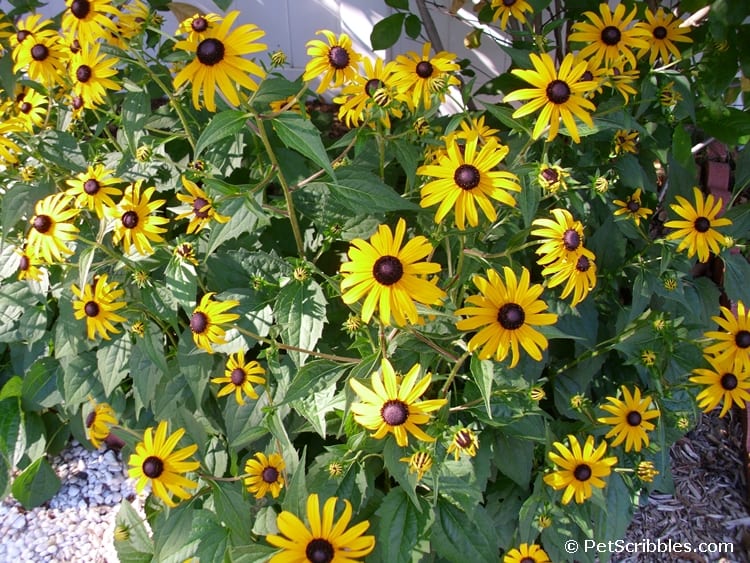 Now that we have gardens in the front and back of our home, I can't tell you how many times I needed the kneeler in the front yard, but I had left it in the shed in the back yard.
Or, I left the garden kneeler in the garage, but was looking for it in the shed.
Hmmm… how about purchasing another garden kneeler?
Gotta love those delayed lightbulb moments when they happen!
I looked on Amazon — of course — and ended up choosing one slightly larger than my original blue one.
This garden kneeler is called the InSassy Garden Kneeler Wave Pad. I'm not sure why the name is "InSassy" but that's what it is.
It arrived via Amazon Prime — for just $11.49 — in just two days. It comes in 5 different color choices. I chose the pale orange shade.
August 10, 2017 update:
Whoo-hoo!
Here's what it looked like wrapped in plastic: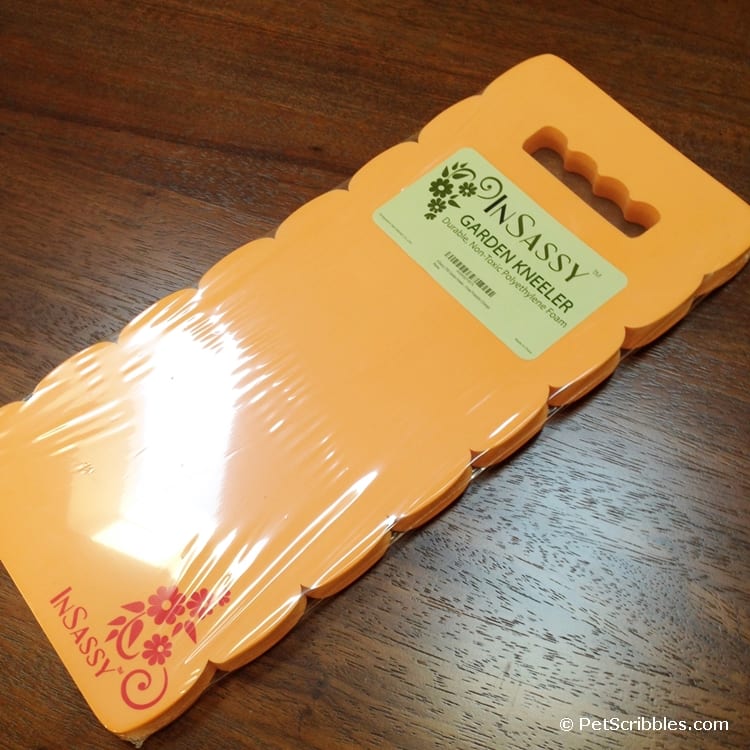 The front has the little logo and flowers in the corner . . .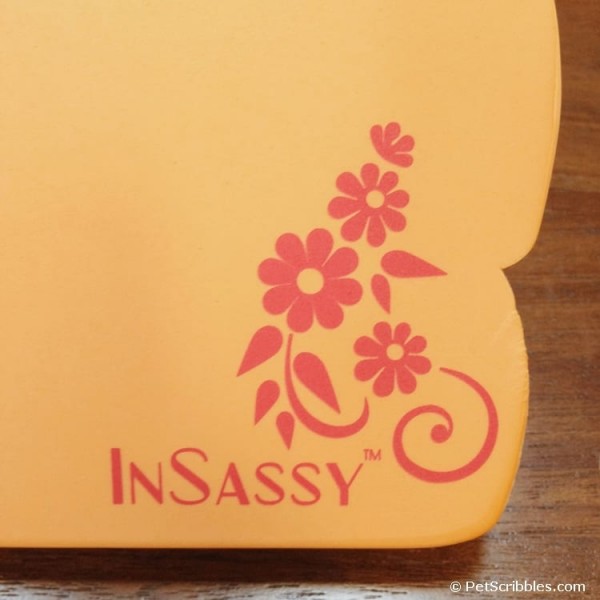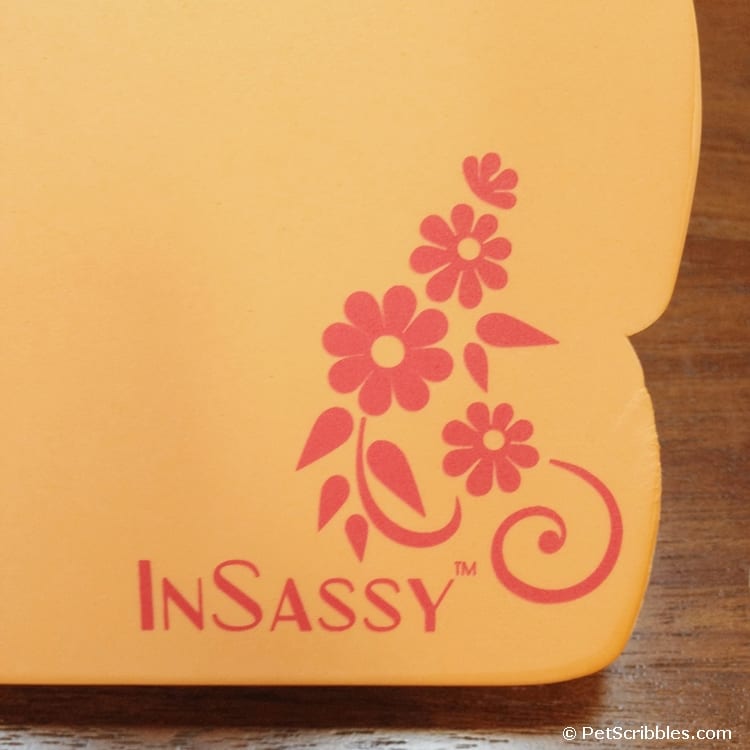 . . . and the back is a solid color: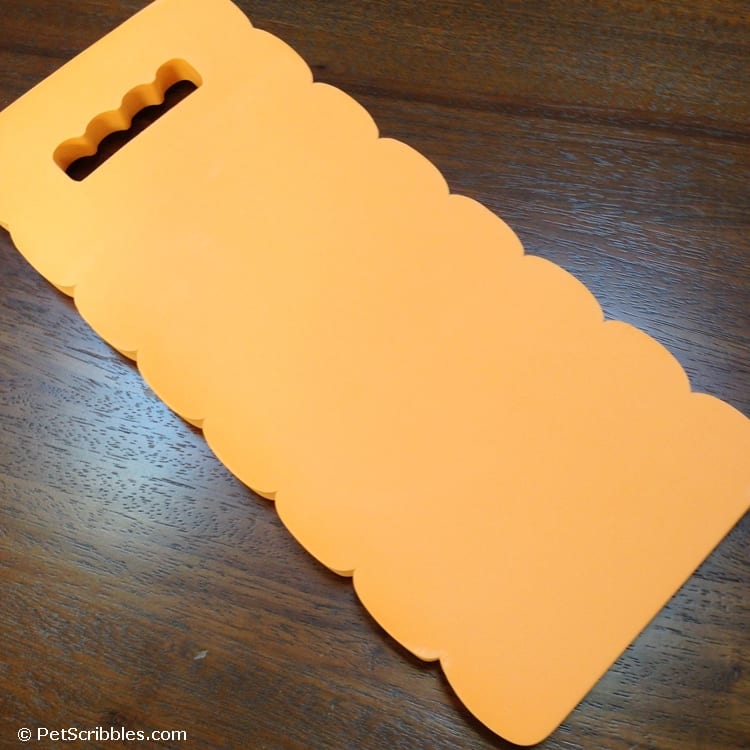 It comes in two sizes. I got the "Large" which is just slightly bigger than my old garden kneeler: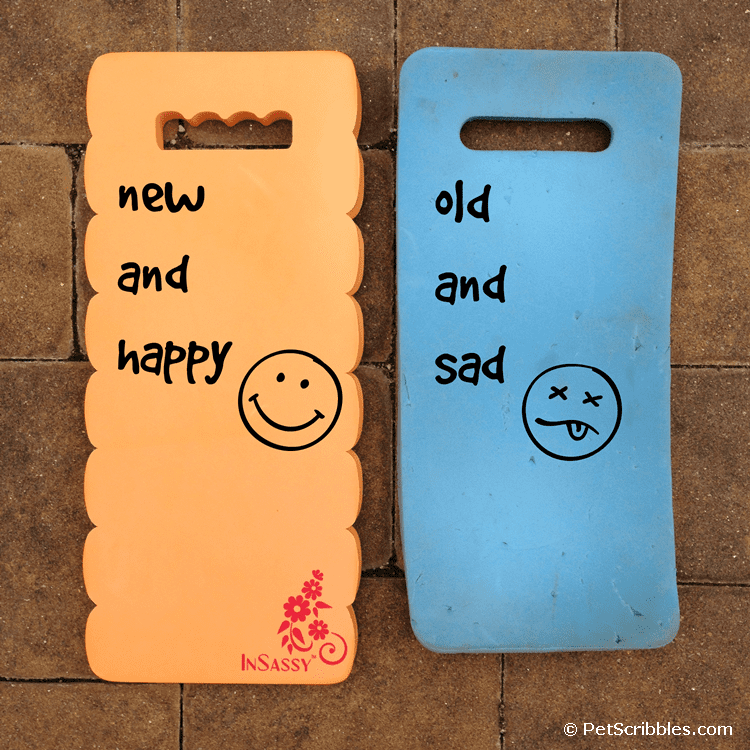 There's also an "Extra Large" size and a "Largest and Thickest" size — so now there are sizes for everyone!
I actually love this kneeler, perfect for what its purpose is: to cushion your knees while you're kneeling down doing gardening chores.
And now that it's the Fall season, let me remind you that accidentally kneeling on an acorn is not a pleasant feeling.
Use a garden kneeler!
Here's a link (affiliate link) to the one I bought, so you can read more about it:
Let me know if you use one.
Happy gardening!
~Laura