A tutorial on my mini pallet sign: how to make art that inspires! Some times things click, other times not. Find your chosen words and dream, learn, create! You can inspire you!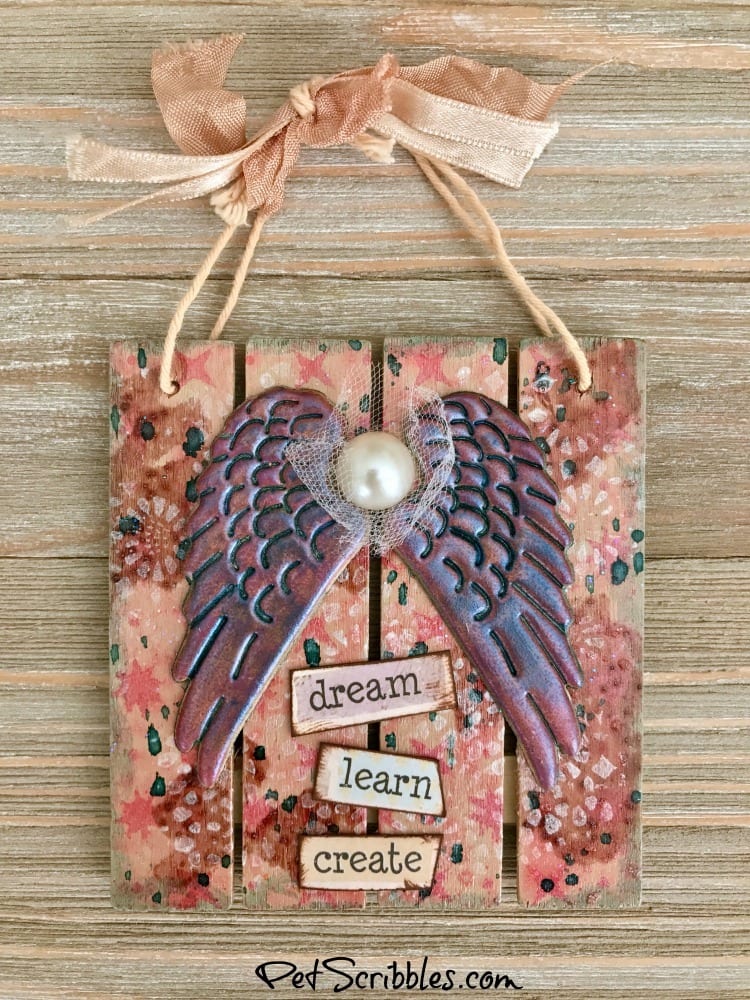 Have you ever seen a decorative cardstock or a pretty embellishment that makes you instantly know what you want to create with it?
It actually doesn't happen all that often — it's more usual for me to have an idea and then seek out the craft supplies to make it.
But when I spotted these angel wings in the new 7gypsies Architextures display at Michaels, everything clicked…(almost) instantly!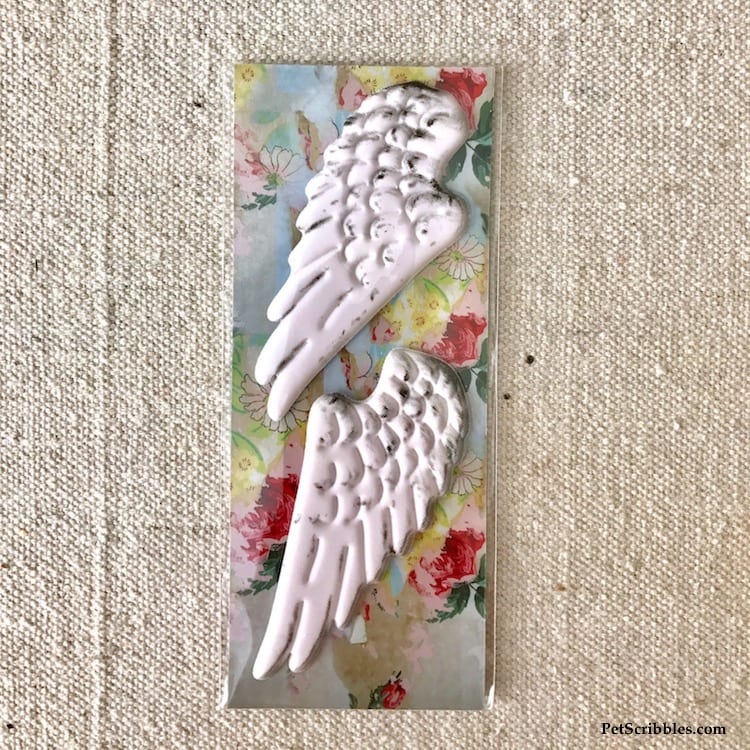 I grabbed these angel wings and headed back to the wood department to see if they had any mini wood pallets, because that is what I envisioned…and if they didn't have any at Michaels, I'd begin a scavenger hunt to find some!
Luckily, my husband spotted one mini pallet almost hiding on a shelf: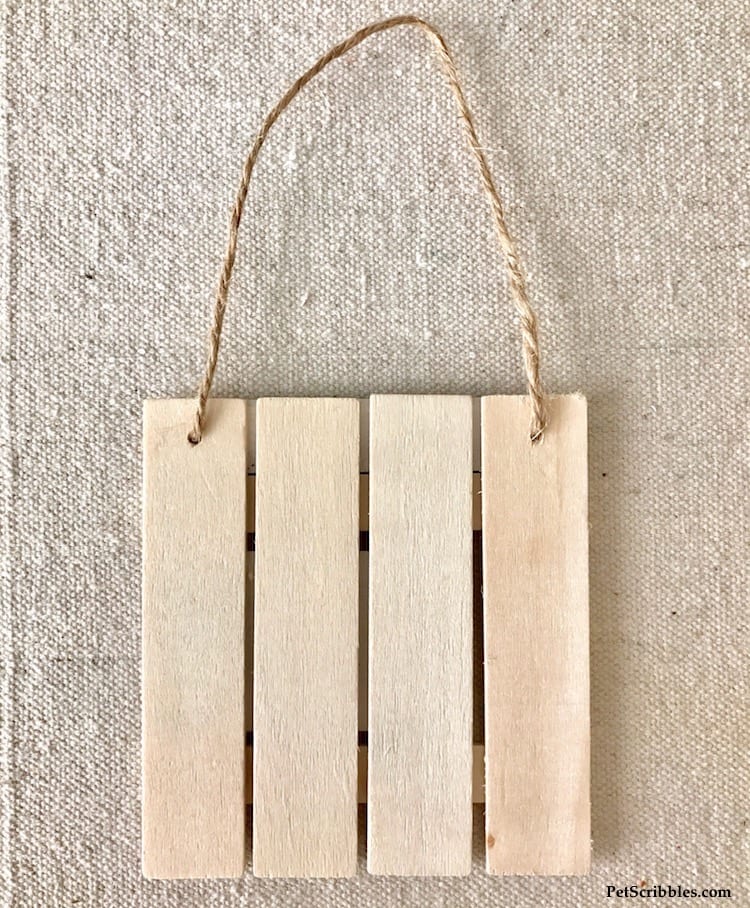 Hooray!
So here's what I already knew, standing in the checkout line at Michaels:
The angel wings were going onto the mini wood pallet.
This mixed media piece would be something to inspire me every day.
Beyond that, I hadn't a clue how this piece would come together and develop.
It was the type of piece where you're part way through painting the background, and you're thinking,
"Um…seriously? Not really inspiring me…"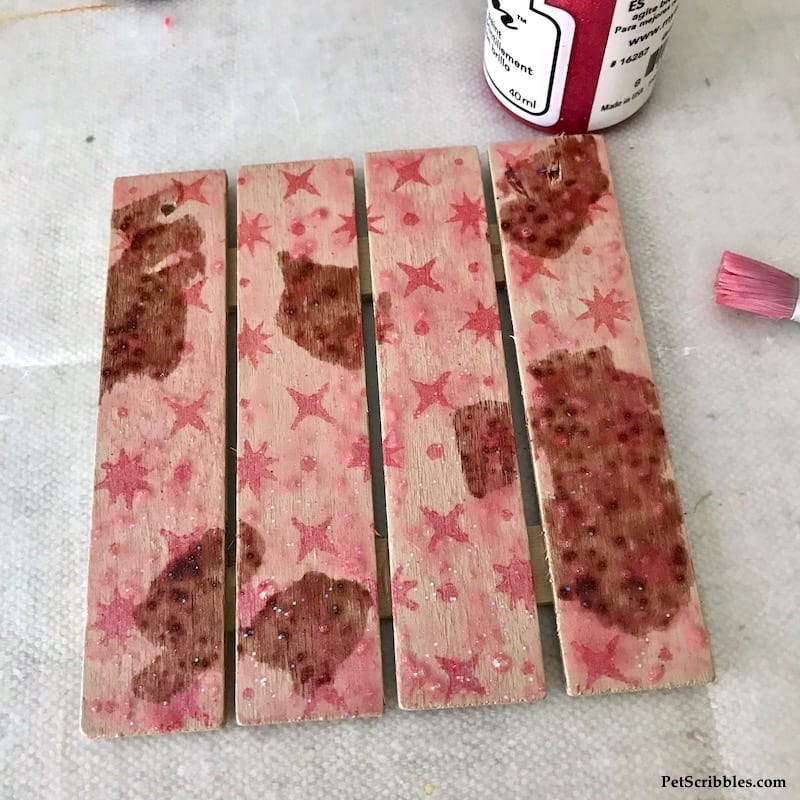 So I let this developing background sit for a few days and moved on to other projects.
And during that time, I'd see it in my craft room, moved off to the side on my work table.
I wish I could tell you that ideas began to flow, but that's not what happened. (Just keeping it real!)
What did happen was I decided to set aside time to play — for me — and sat down with this wood pallet and the angel wings.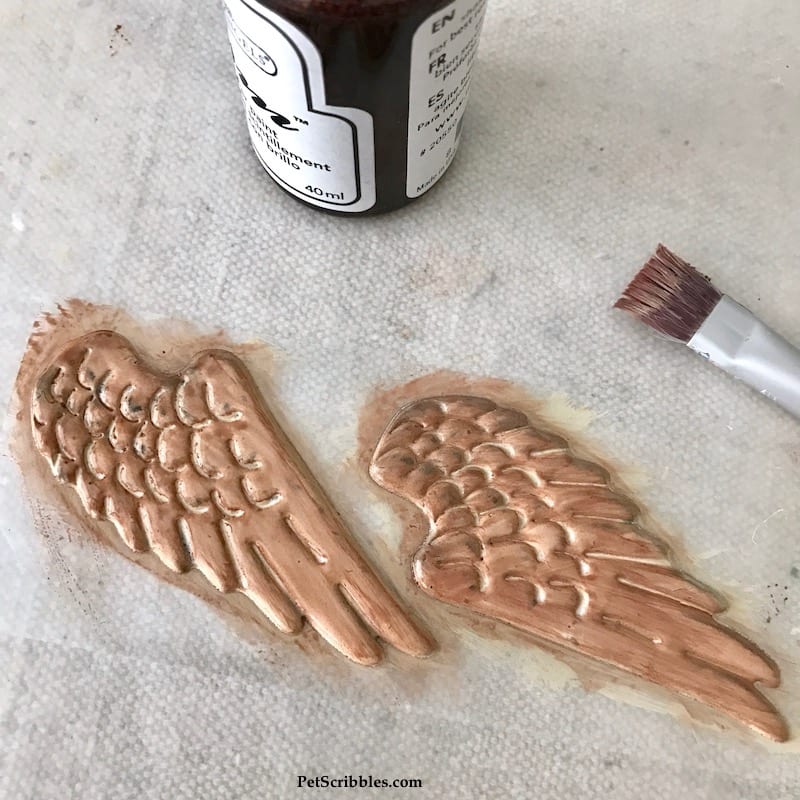 If this was a piece to inspire me, then I'd experiment and play and rearrange and see what I liked.
As I continued playing and creating and painting, I began thinking of the words I wanted this mixed media art piece to say.
Afterall — the entire point was to inspire me.
And so I came up with: dream, learn, create.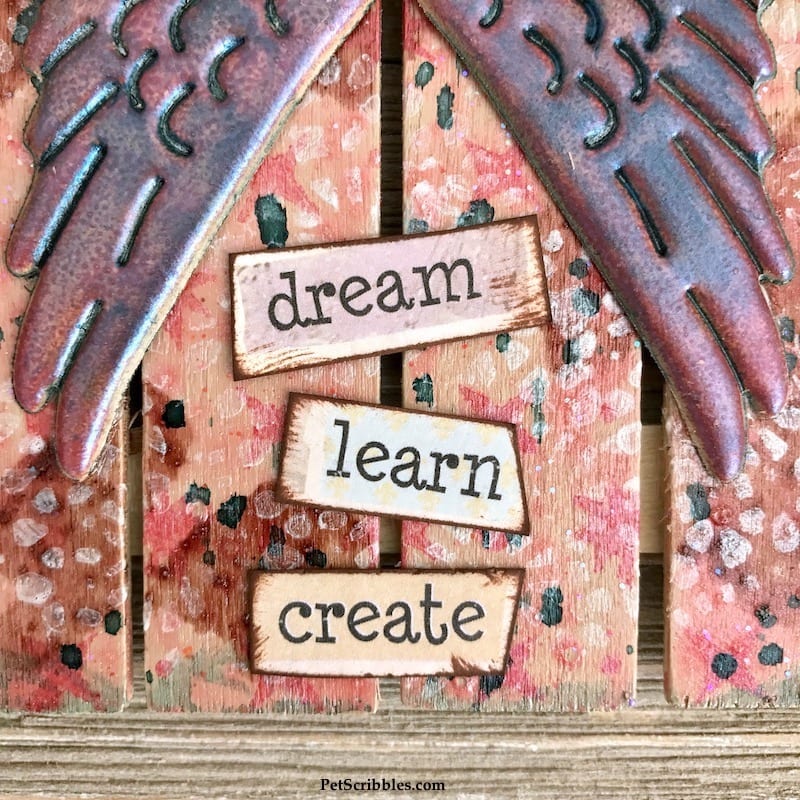 (And yes, I already had an inkling that I'd find these words in my stash of 7gypsies cardstock papers, and if not — I'd create those words too!)
Why these three words?
Dream of something you want to do or make, without worrying if you can do it or not, have the right skills or not.
Learn everything you can about what you want to make.
This is a way of getting over your fears.
No longer will you say,
"I can't."
"I'm not talented enough."
"I don't know how to do that."
"I've never tried that."
"Mine probably wouldn't turn out that good."
Knowledge is power, as they say, and whether you learn best by watching YouTube technique videos or reading blog tutorials, or reading a how-to book or something purely for inspiration — do it!
Create. You started with your idea, then learned what you needed to know. Now you're ready to create what you dreamed.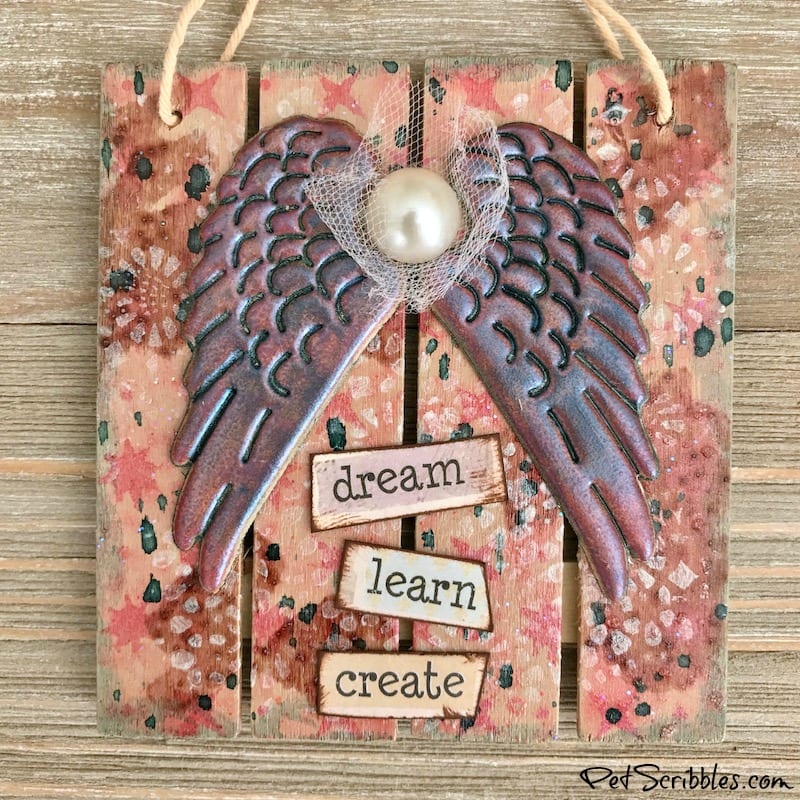 I have this hanging in my office on the wall right above my computer, where I can see it every time I look up from the screen.
It's a way to inspire me, and remind me that I can help shape my own dreams and soar (the wings) above the fray!
And it's also a way to remind me to step away from the computer and go make something! Hah!
The full tutorial — with step-by-step pictures and a complete list of supplies — is on the Canvas Corp Brands Blog where I'm a member of their Creative Crew design team.
Here's the link: Wings on Wednesday — Mixed Media Mini Pallet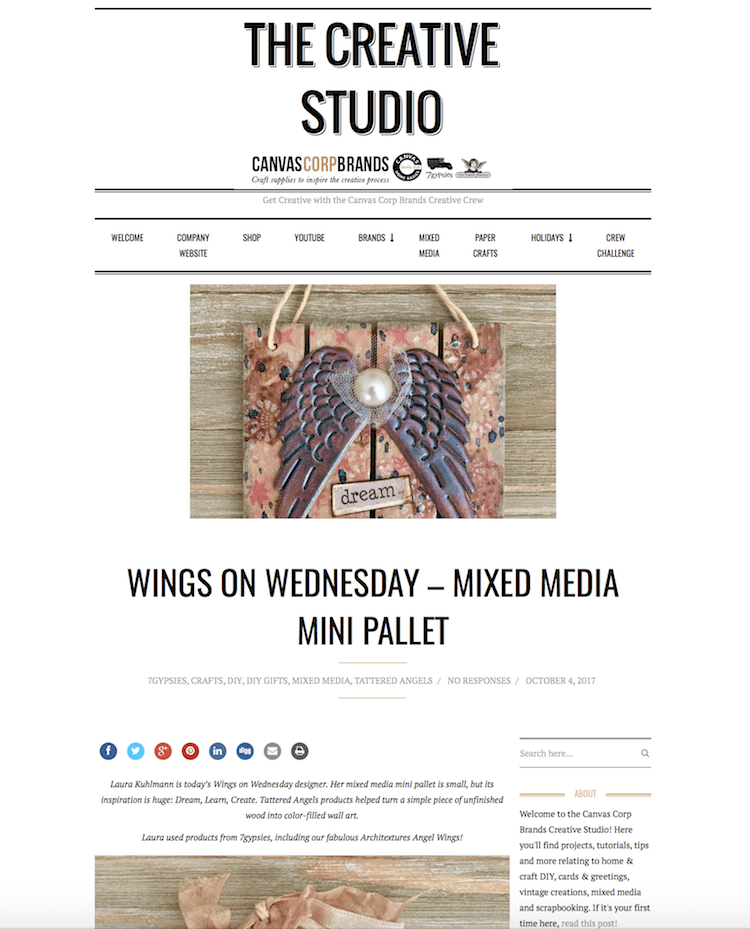 I hope you'll click over!
What would your chosen words be?
What inspires you?
Turn it into a little piece of art just for you.
Afterall, you can inspire you!
Happy crafting!