How to update your Fall floral arrangements with just a few new stems this year! It makes such a refreshing difference!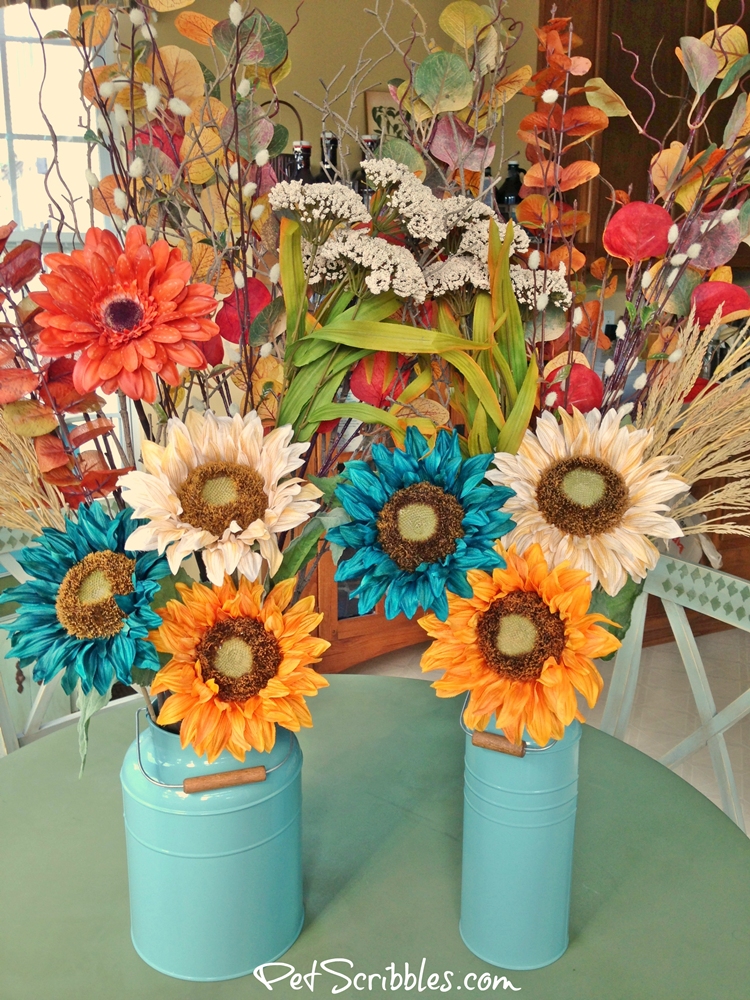 Two years have quickly passed since I put together my simple Fall floral arrangements and shared them here with you on Pet Scribbles . . .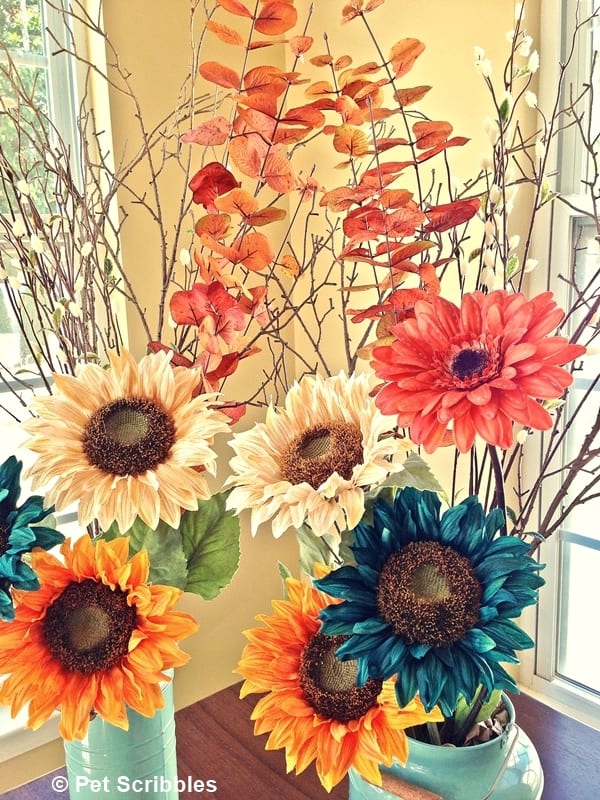 Back in 2014, I completely fell in love with the gorgeous faux flowers and stems at Michaels — and this year their selection is even better.
If you want to see many of those stems close up before you decide to buy – click here to see that blog post.
I'm happy to tell you that A) Michaels still carries these gorgeous giant Sunflowers and assorted Fall stems; and B) all of the Fall florals and stems at Michaels are currently 50% off!
And no — this is not a sponsored post for Michaels. Like two years ago, this is just me loving their stems and deciding to update my two-year-old arrangements!
Here's what they originally looked like, both in 2014 and 2015: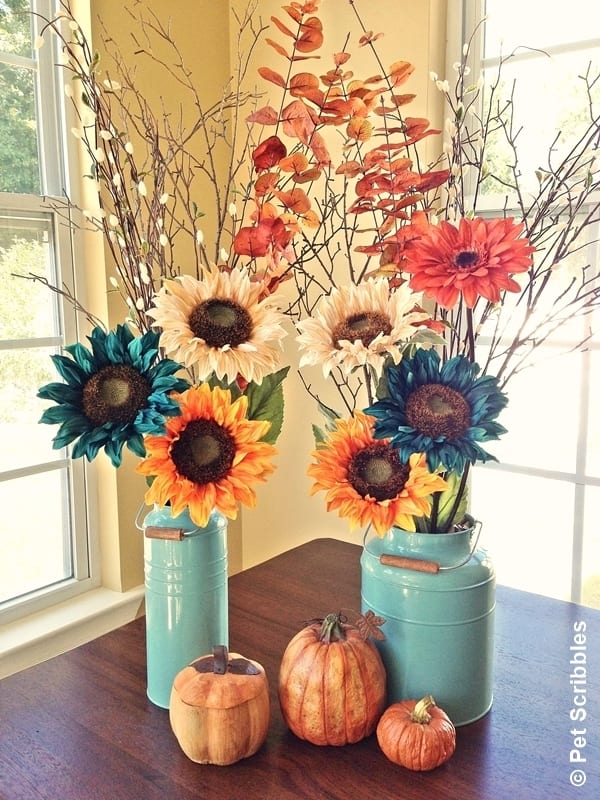 How many of you IKEA-lovers have those canisters from IKEA above? LOL
I keep ours out year-round and just change the floral arrangements for the different seasons.
How to update your Fall floral arrangements!
Although I wanted to purchase "all the things" when I was surrounded by the faux flowers in Michaels, I behaved myself and only purchased what I thought would make my arrangements fuller and more colorful just using a few new floral stems.
Here's what I chose:
Look closely at how colorful the faux grasses are . . .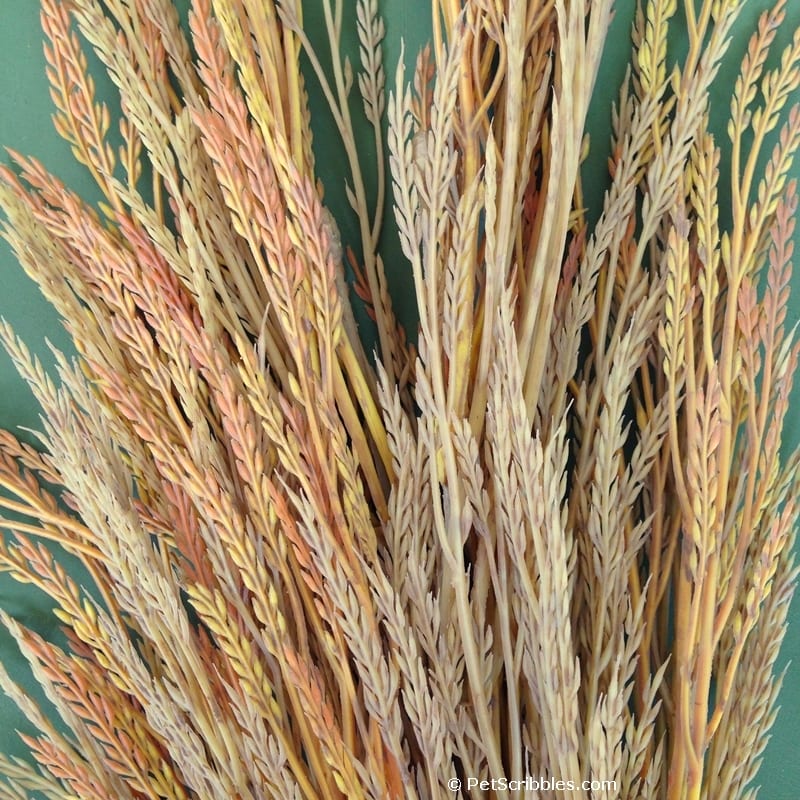 These pretty stems stole my heart, as the leaves have all of my Fall colors, including some dusty teal shades!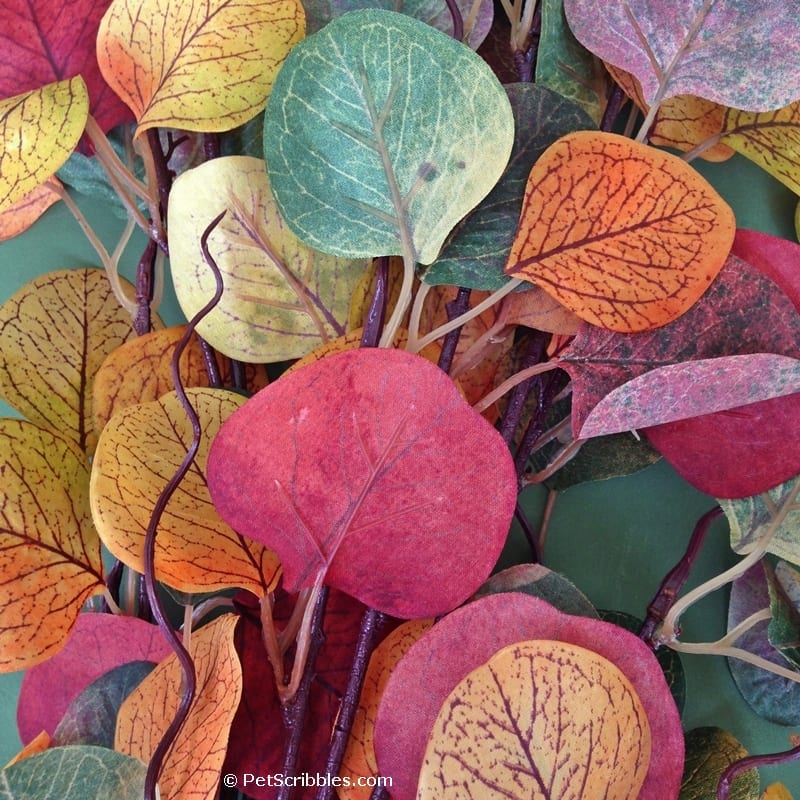 Having grown several different colors of Yarrow in our gardens, I can tell you that these faux Yarrow floral stems are ah-MAZ-zing-ly lifelike! Michaels has them in a few different colors. I chose the cream.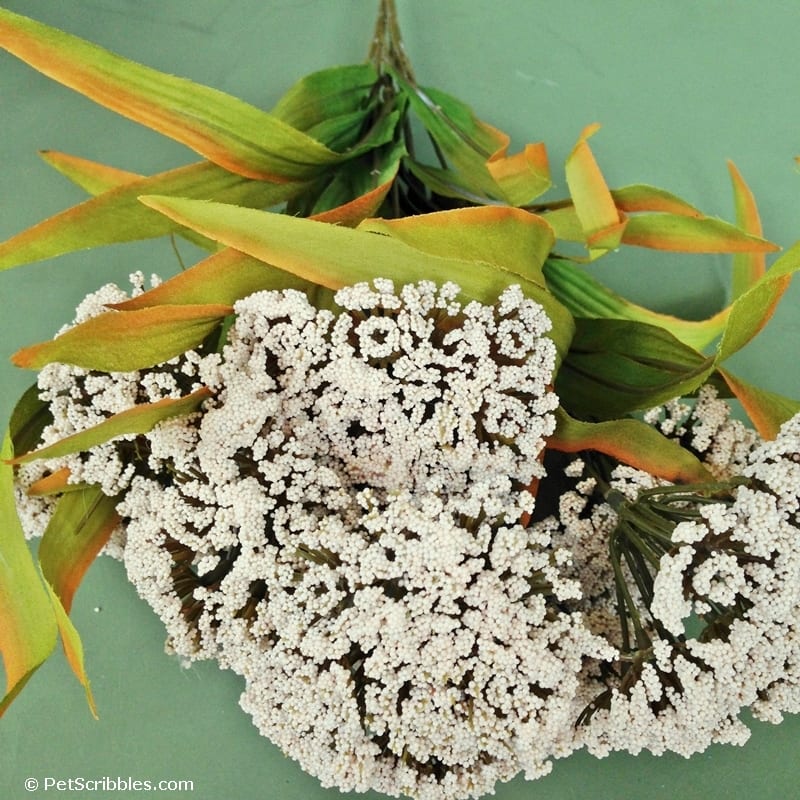 Adding just a few extra stems to the previous Fall arrangements from two years ago completely freshened them up!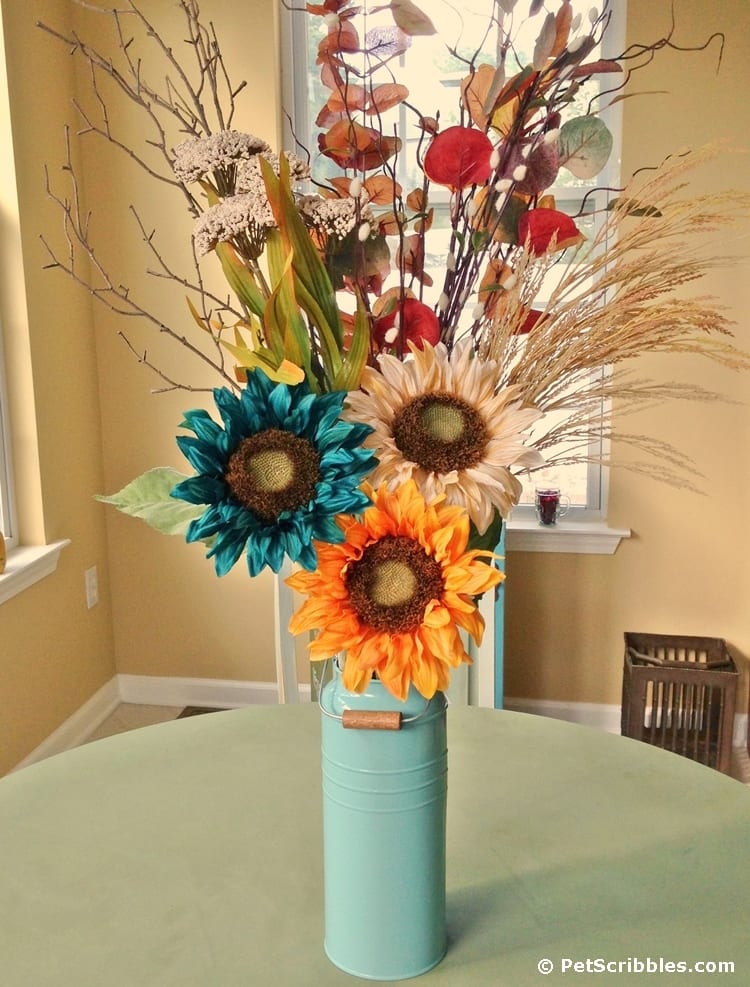 The arrangements are fuller and have more color throughout. Just like I wanted.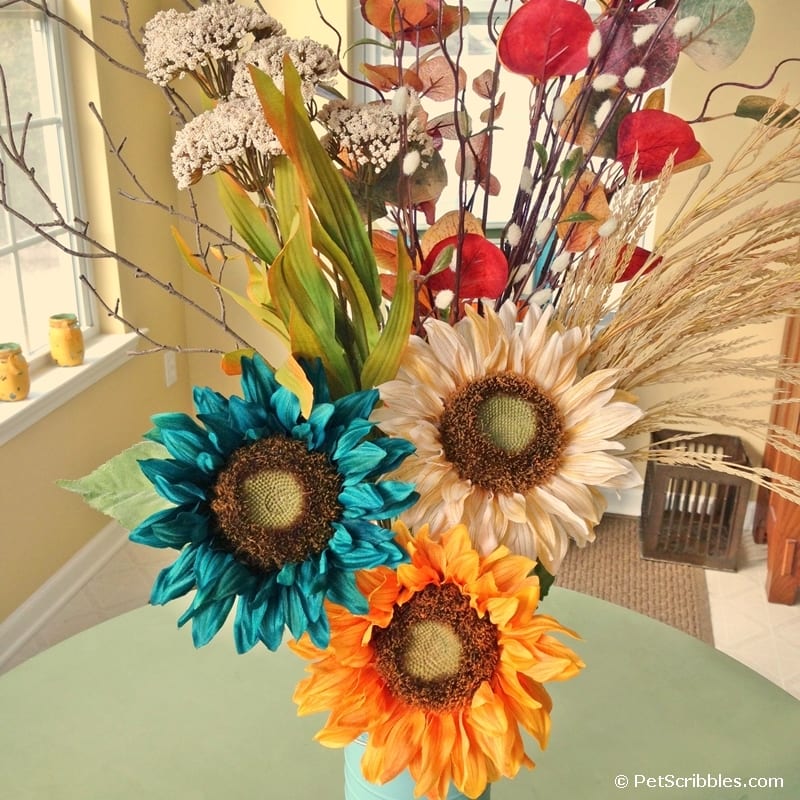 Instead of keeping both arrangements identical — even though the canisters are two different widths — this time I made the wider can hold a larger arrangement.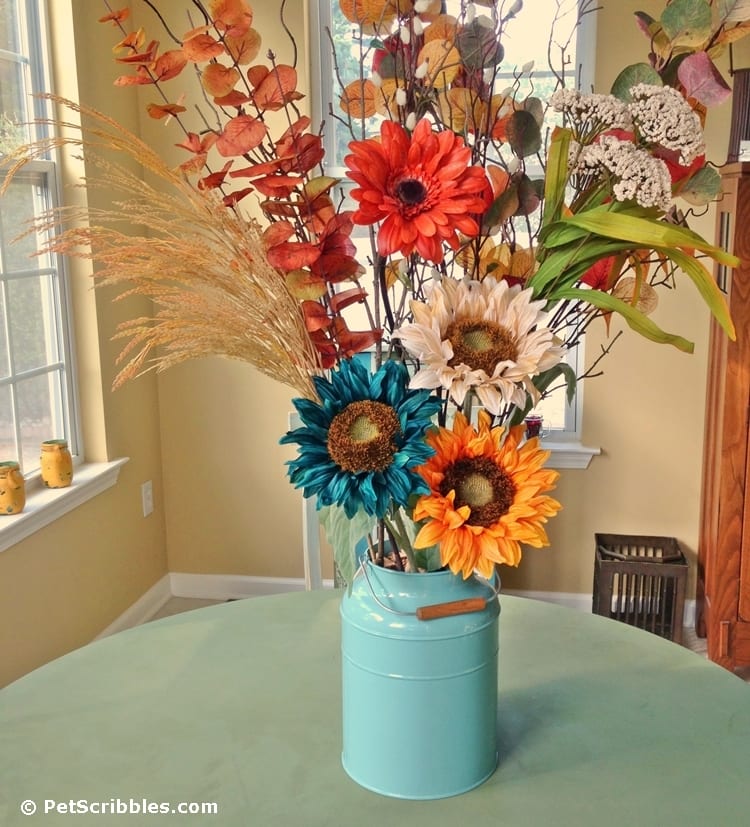 The burnt orange flower is the only stem not from Michaels. This flower stem was given to us as part of a gift from one of my husband's relatives in Germany at our Fall wedding (almost) 10 years ago!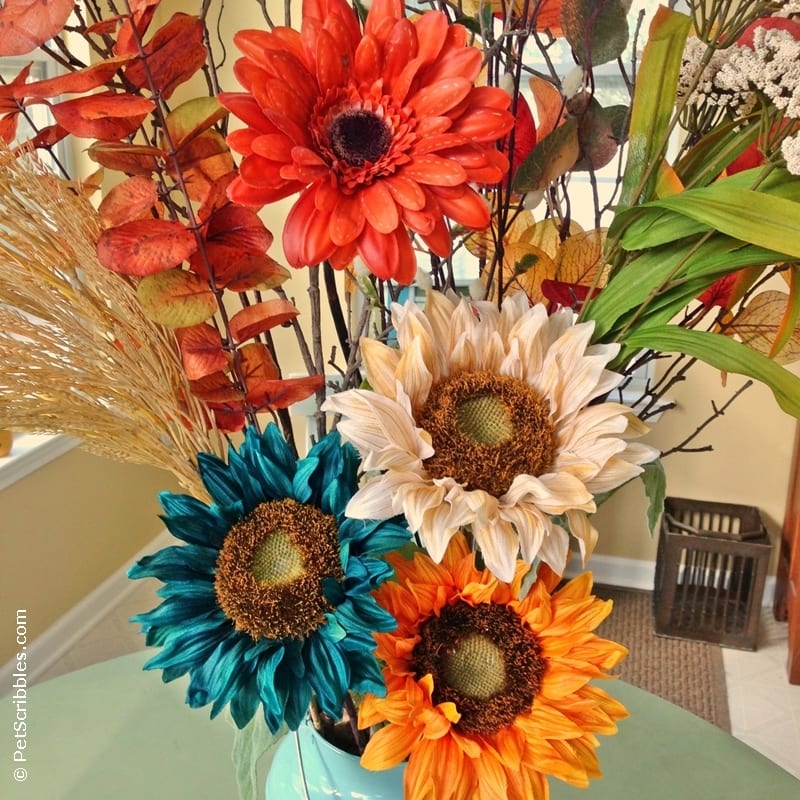 The arrangements are so pretty on our mantel, where they will stay through the Thanksgiving holiday!
I'd love to show you our mantel, however it's the darkest room in the house. That's what you get when you decide to paint your living room in a taupe color.
Although — fun little fact — I just read that taupe is the Sherwin Williams color for 2017. So I guess our walls are totally on trend again. Hah!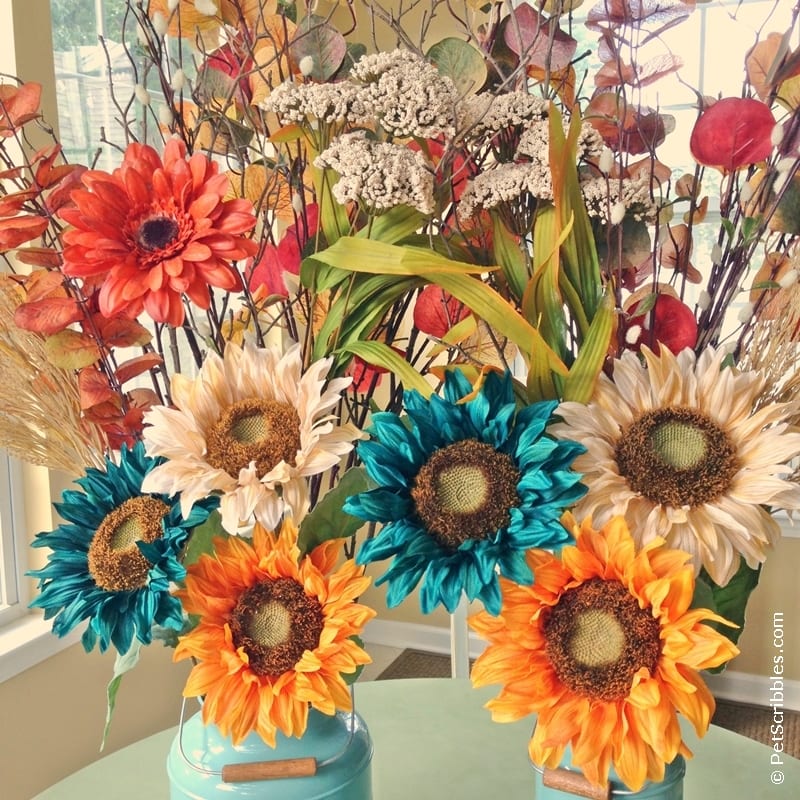 Do you like these fuller arrangements better?
Or — compared to my previous arrangements — do you like using less stems than I did?
Get thee to Michaels and snag some of these up, regardless!
Happy decorating!
~Laura