I finally came up with a way to store my ribbon scraps that works. I use my ribbon scraps much more, plus I can easily retrieve any color I'm looking for. This solution rocks!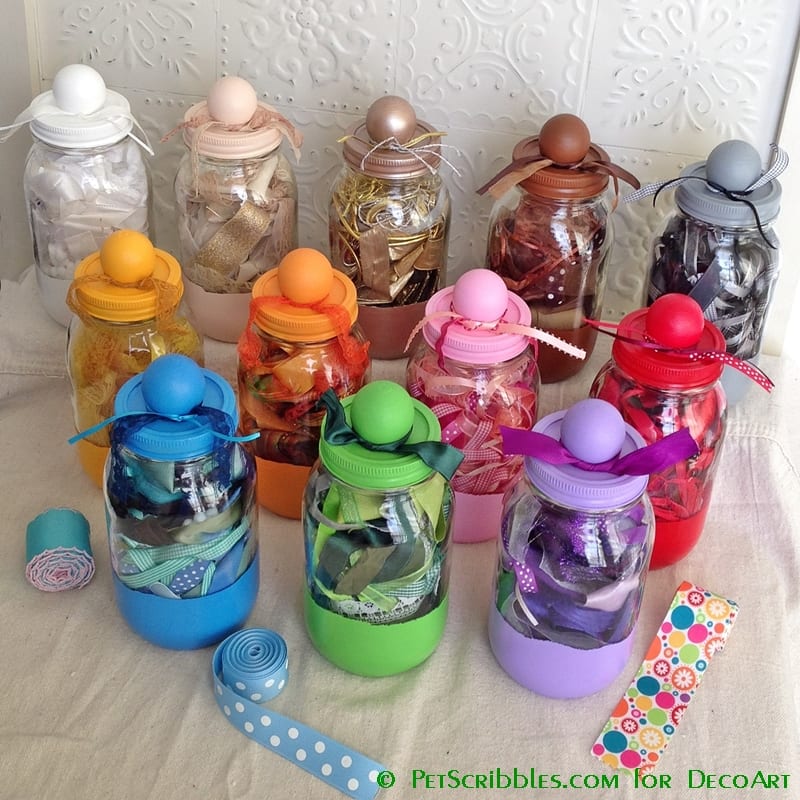 Thanks to DecoArt for sponsoring this project and sharing it with their readers. This project idea and the tutorial are both 100% my own.
I love using ribbons and vintage trims in my DIYs and crafts, but my ribbon scrap collection was beginning to haunt me.
When DecoArt asked me to create a colorful way to get organized, I knew immediately that I'd focus on these ribbons, because stuffing them inside a drawer does not make it easy to see what you have.
First I sorted all of my ribbons into piles of similar colors, including one pile of just metallic ribbon. I came up with 12 different piles.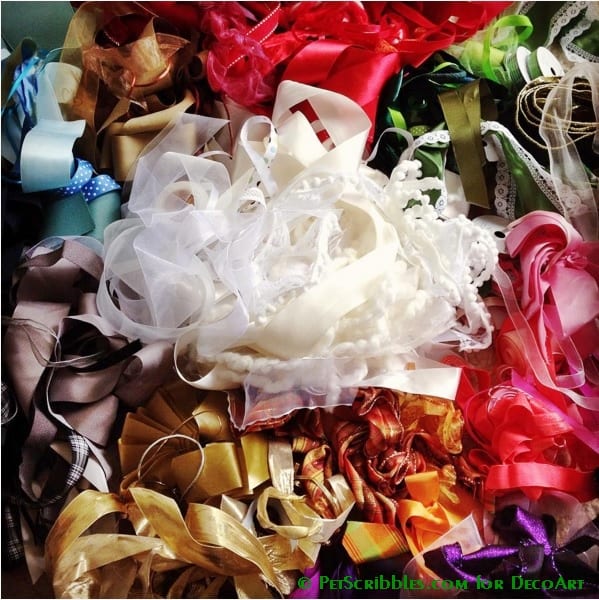 And this is where the larger quart size of clear mason jars comes in handy. It's almost a no-brainer in terms of storage. With these quart mason jars you can A) store; B) see inside; and C) easily get at it when you need it. Perfect!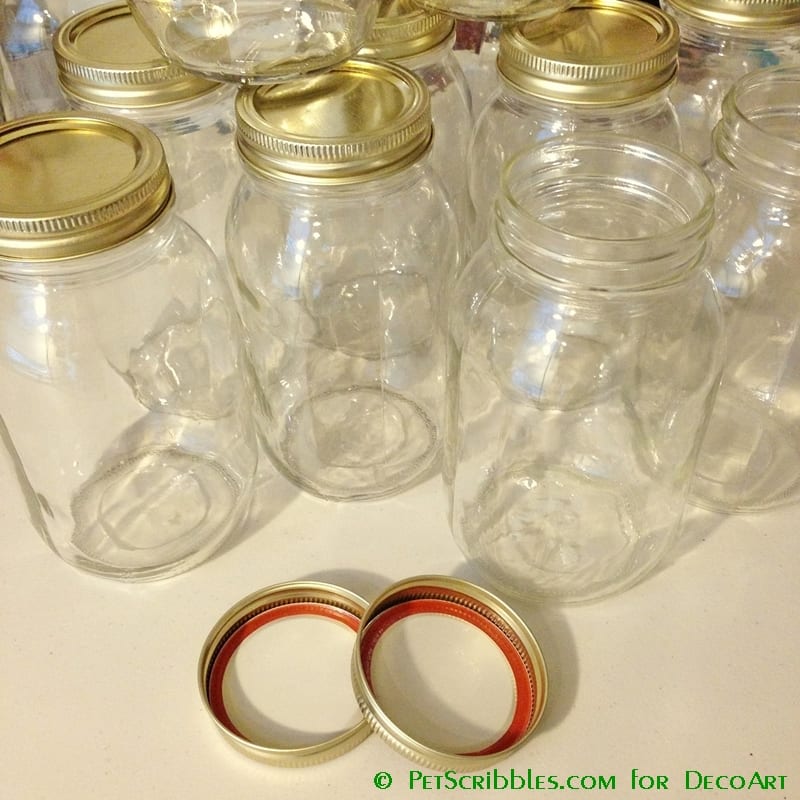 I wanted to do a paint-dipped look on the jars, so that the paint colors would be on the lower part of each jar, still allowing me to see the contents inside.
By ripping painter's tape, I got the more natural edge I was looking for.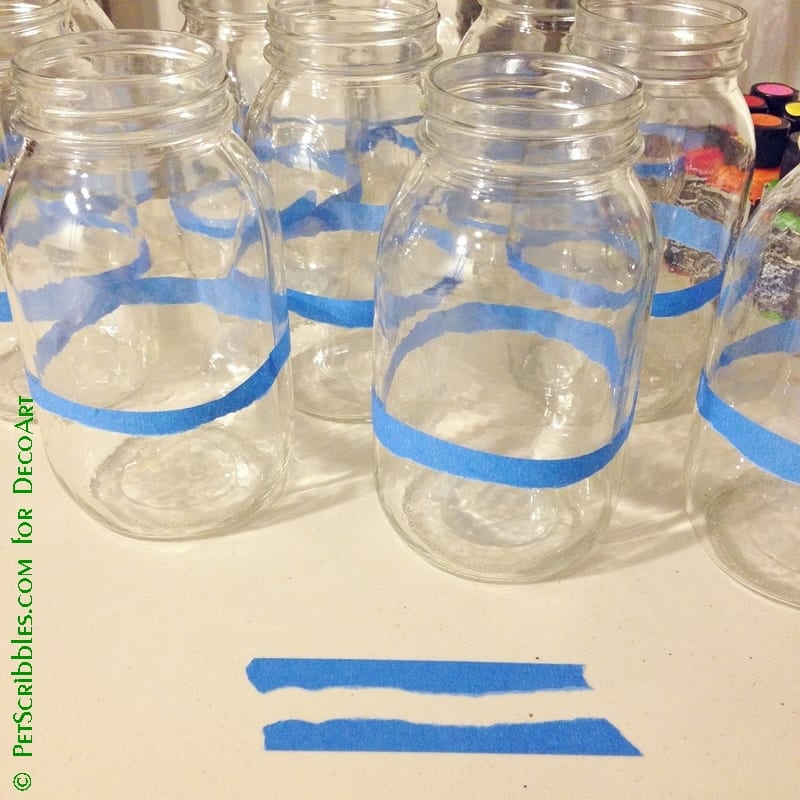 I also purchased unfinished wood knobs at the craft store to glue onto the jar lids. (Wait until you see them painted and finished further down in this post!)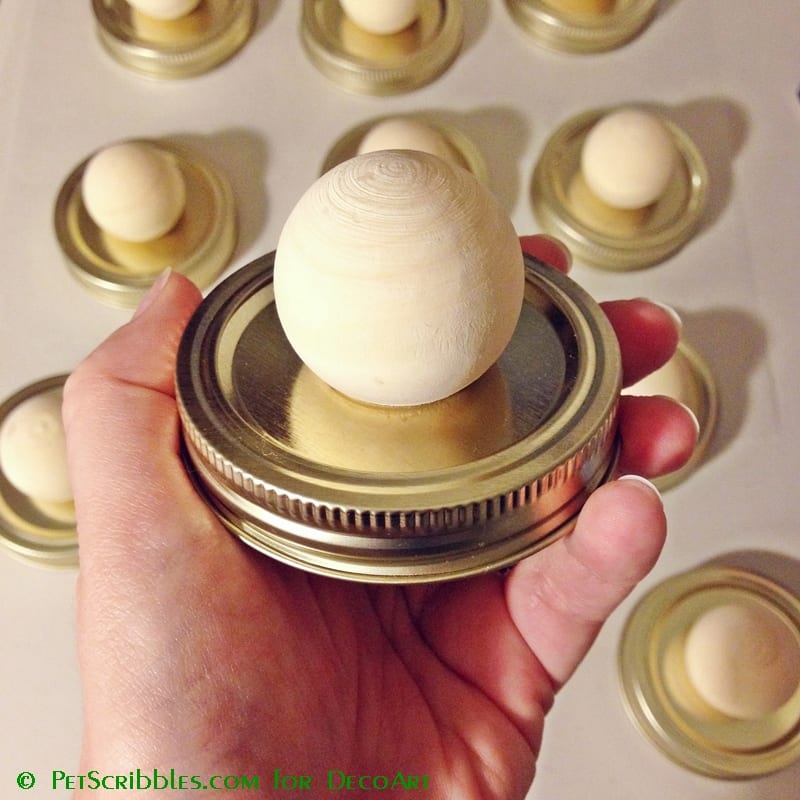 Then it was just a matter of choosing colors and painting the day away!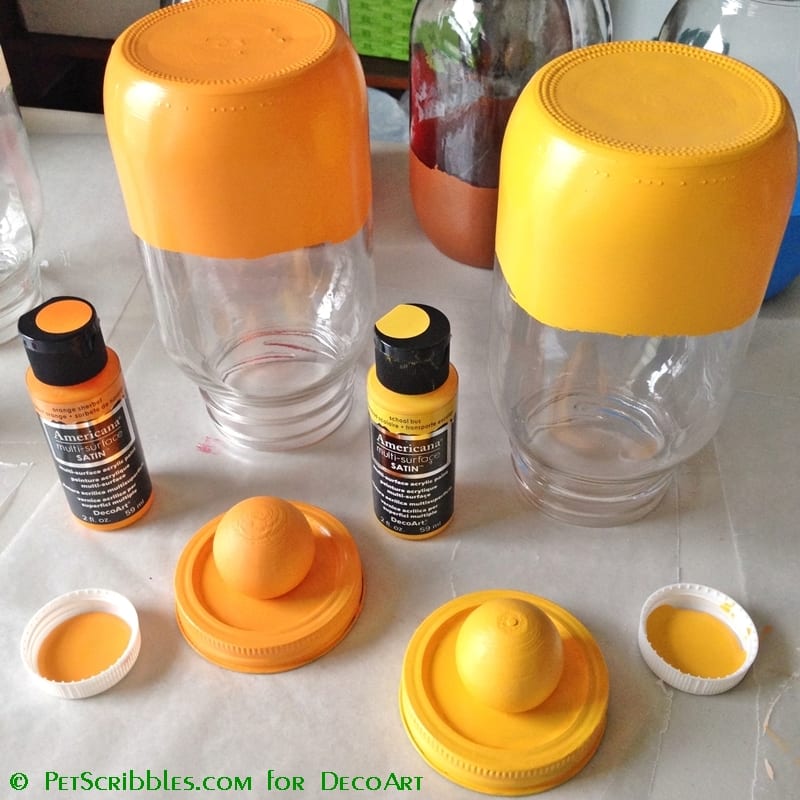 You can see my complete tutorial — along with more step-by-step photos and a complete supplies list — on the DecoArt website!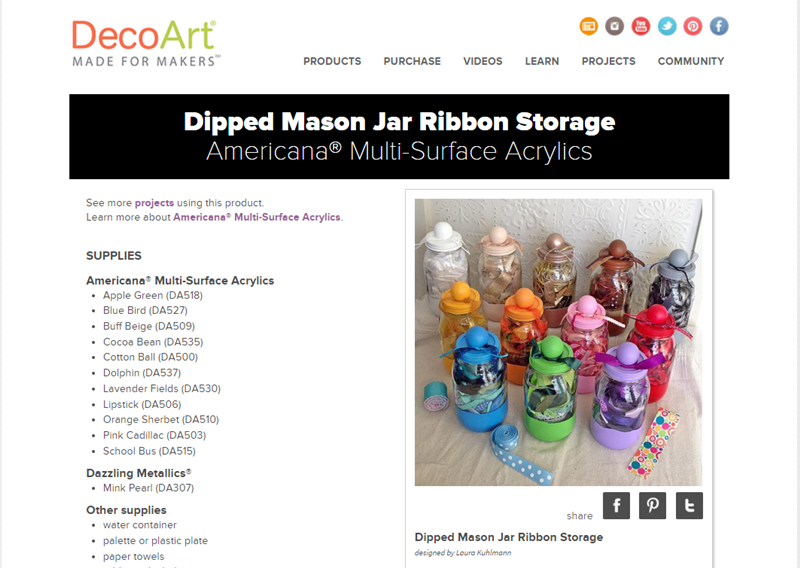 Click the image above or click here:
Dipped Mason Jar Ribbon Storage
I think one of my favorite parts of this project was adding ribbon to each of the jar lids!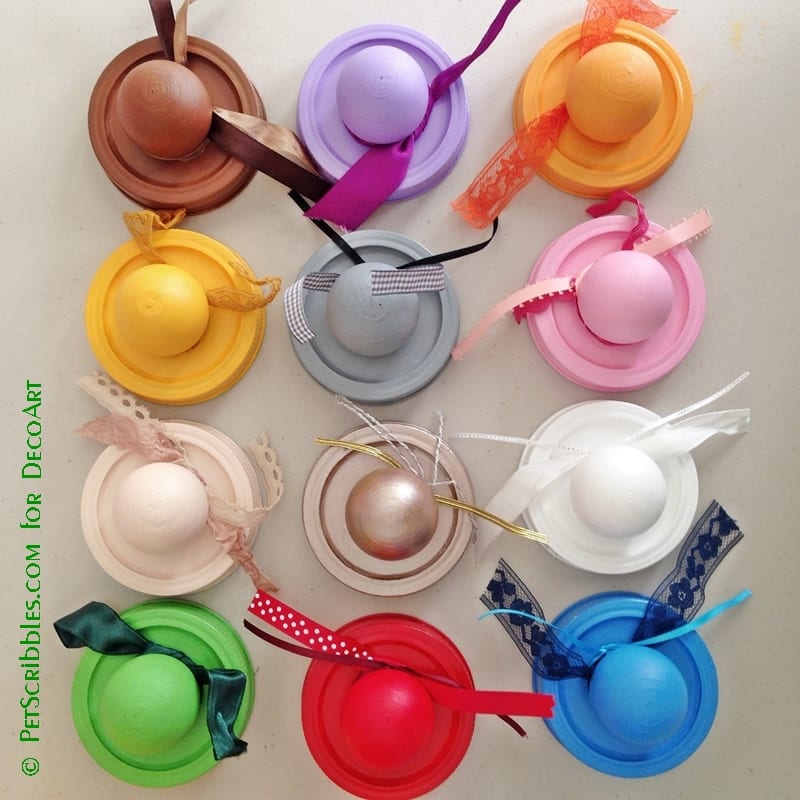 These painted jars — with so many pretty ribbons tucked inside — look so pretty all together in my craft room.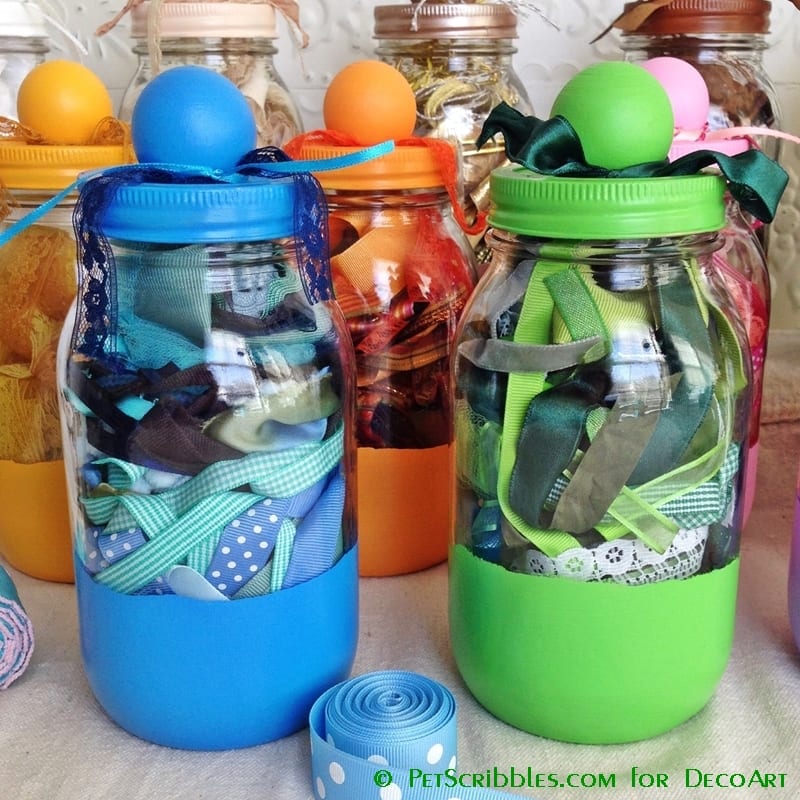 And most importantly: my ribbon scraps are organized and I can grab what I need easily!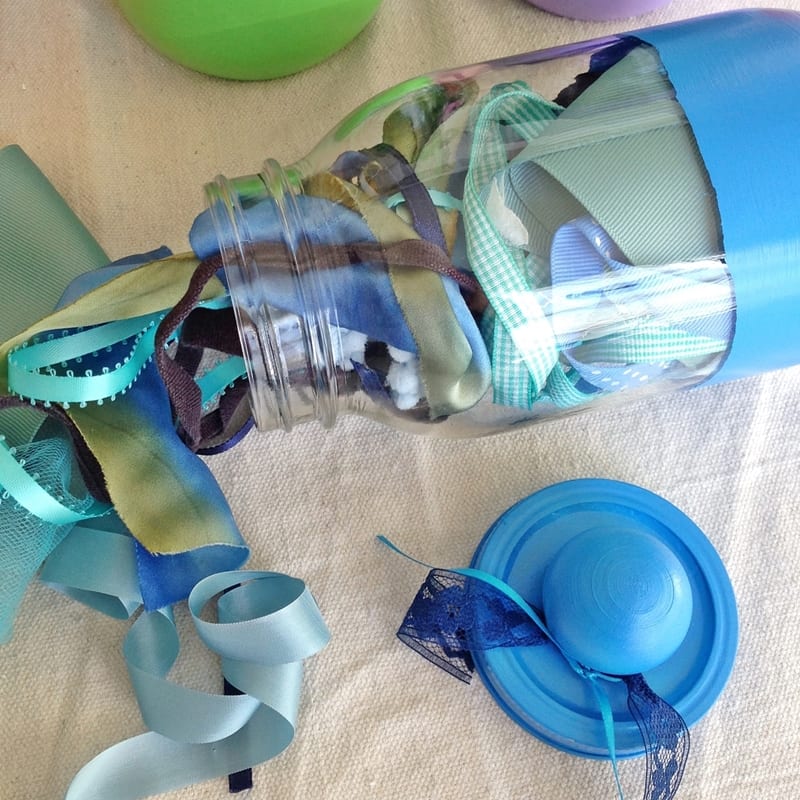 Pin this image below to keep it handy on Pinterest: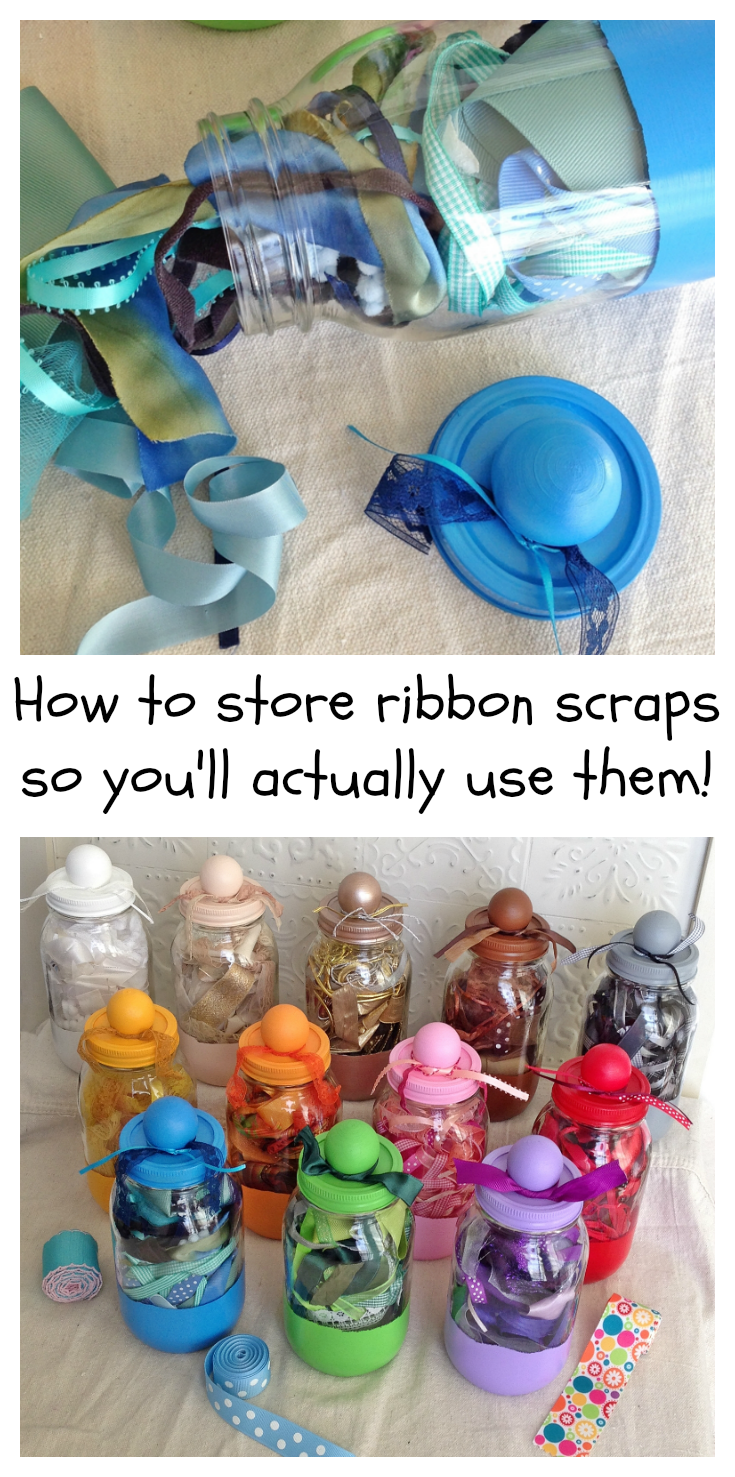 Happy crafting!
~Laura