I've come up with an easy way to paint brass hardware to look like rust using three colors of chalky finish paint. This simple DIY has amazing results!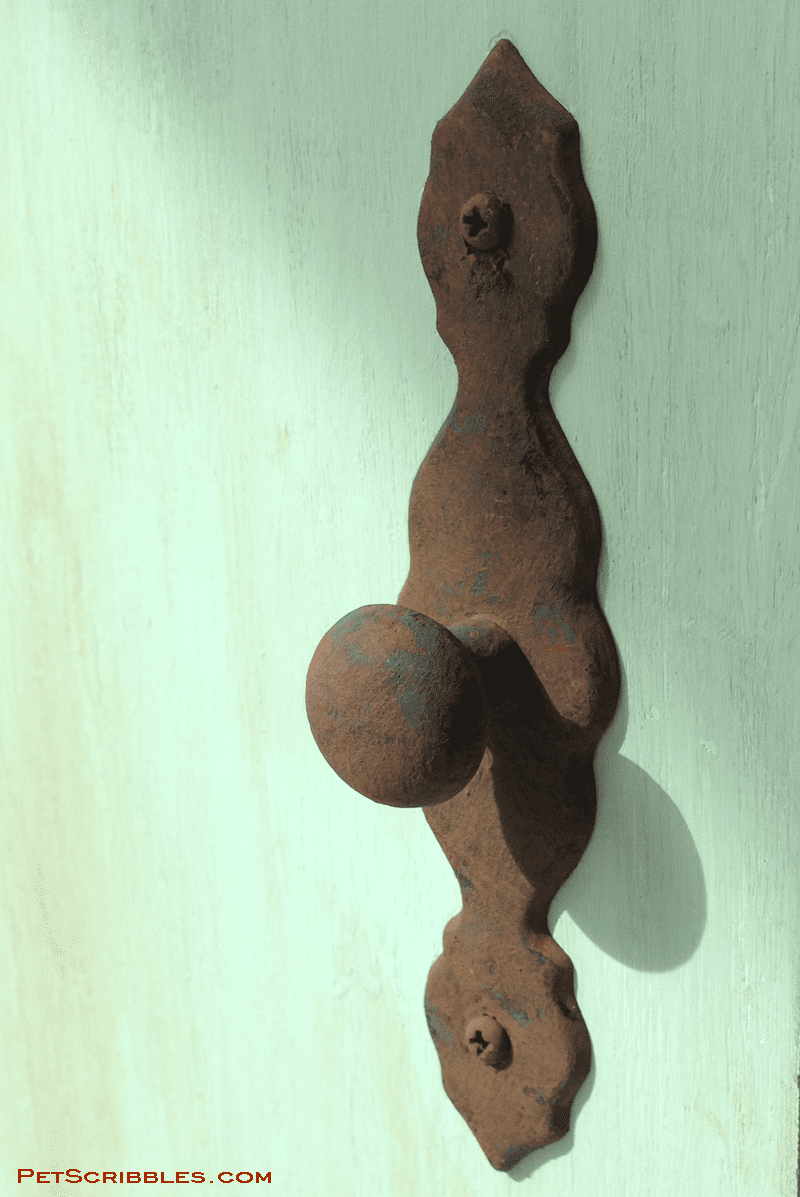 Recently I worked on a vintage jewelry cabinet, giving it a chalky finish paint makeover.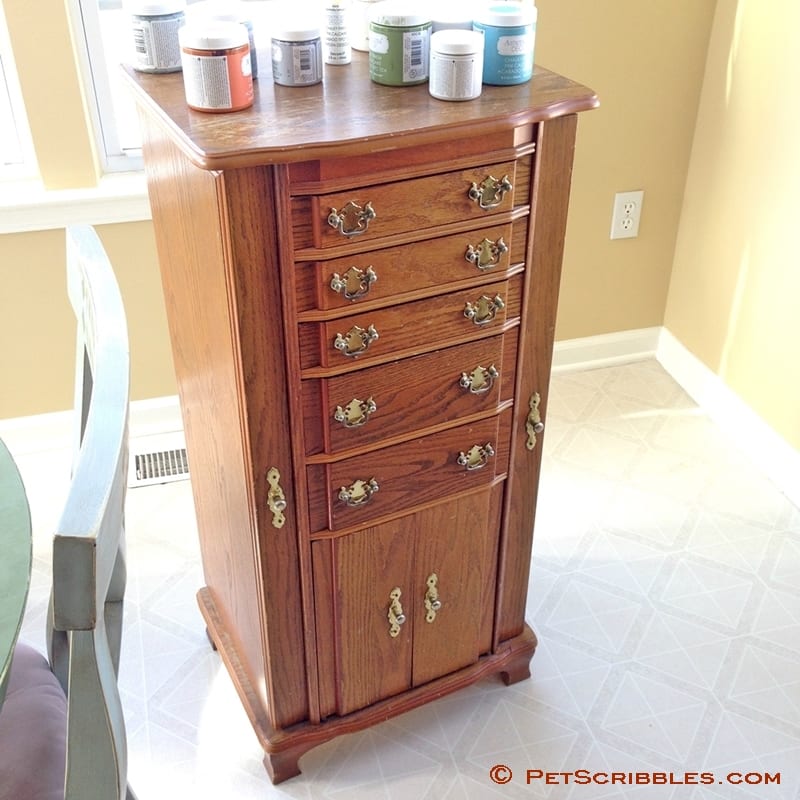 The brass hardware was not to my liking.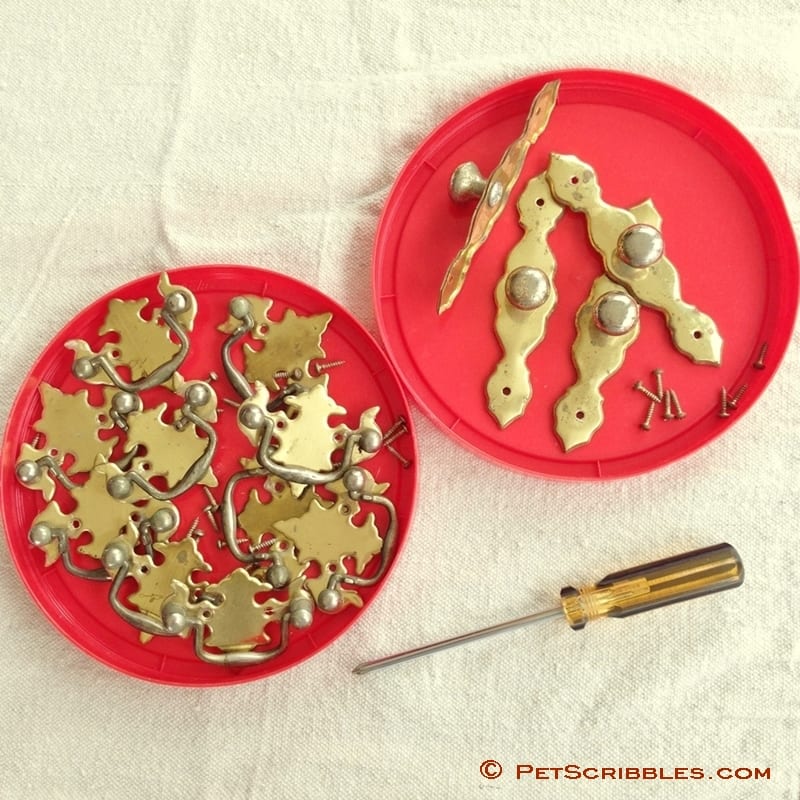 And once I began painting the cabinet, I knew I wanted to have hardware with a rusty, vintage look.
How To Paint Brass Hardware To Look Like Rust
I came up with this simple faux paint technique which didn't take much time at all.
I used chalky finish paints, which dry quickly, making fast work of painting multiple drawer pulls and door handles.
Supplies:
Americana Decor Chalky Finish Paints
colors used: Relic (dark grey), Rustic (brown), Carbon (black)
small paint brush
plastic lid to hold paint
brass hardware
tiny stencil pouncer (or substitute a cotton swab)


Step One: Paint two coats of Rustic chalky finish paint (brown) onto the hardware.
The first coat should be painted on, like you would normally paint something.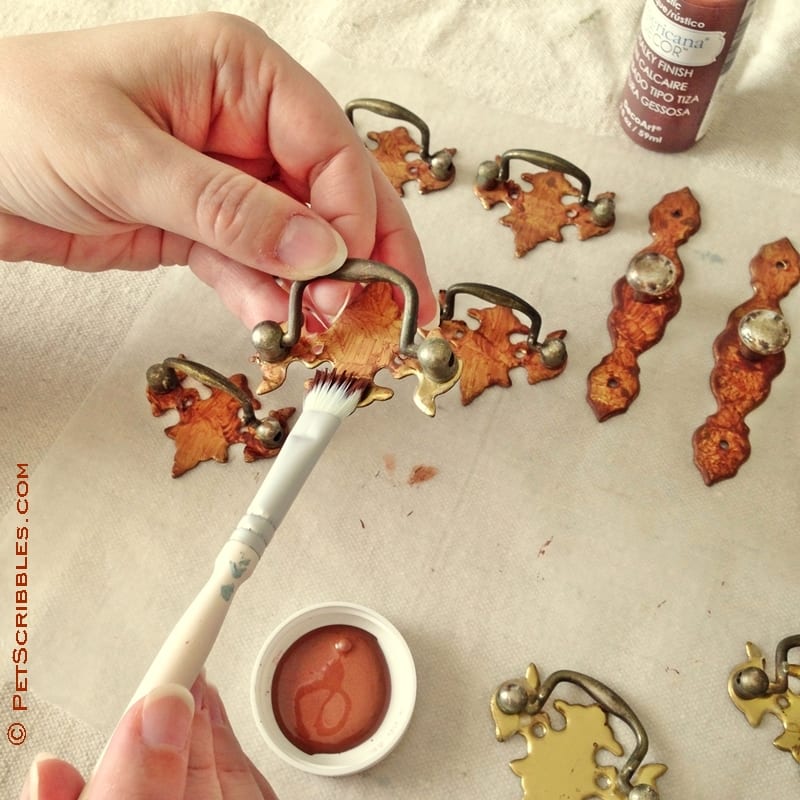 For the second coat, tap on the paint, so that it's thicker in some spots than others, creating some texture.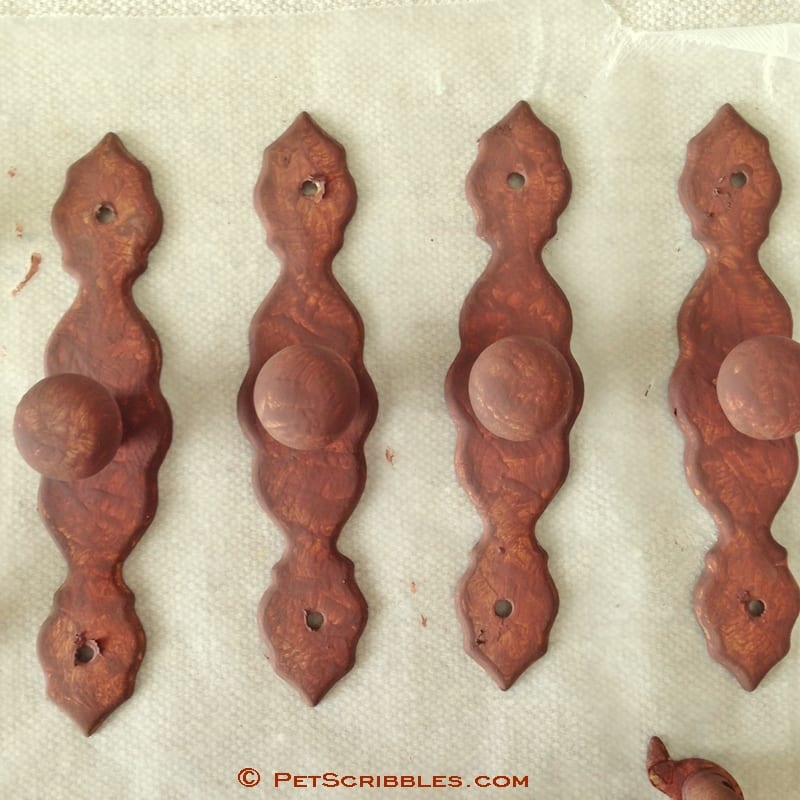 Helpful tip: Hold the knobs (on the handles) and the pulls (on the drawer pulls) while painting. Paint one half of the hardware at a time. By the time you return to paint the second half, the first coat will be dry.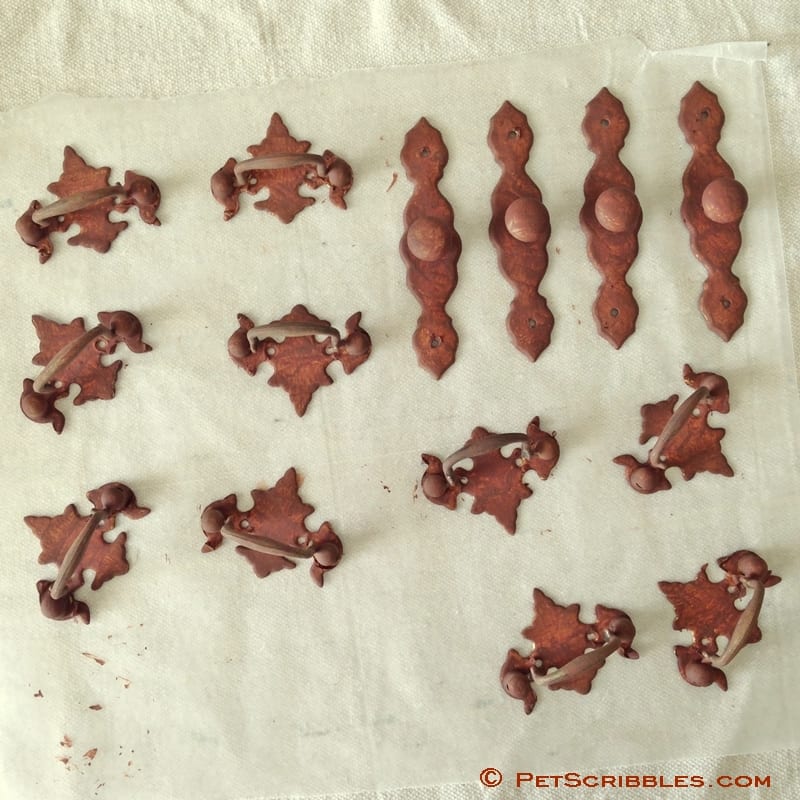 Step Two: Apply a rough coat of Relic chalky finish paint (dark grey) over the brown paint.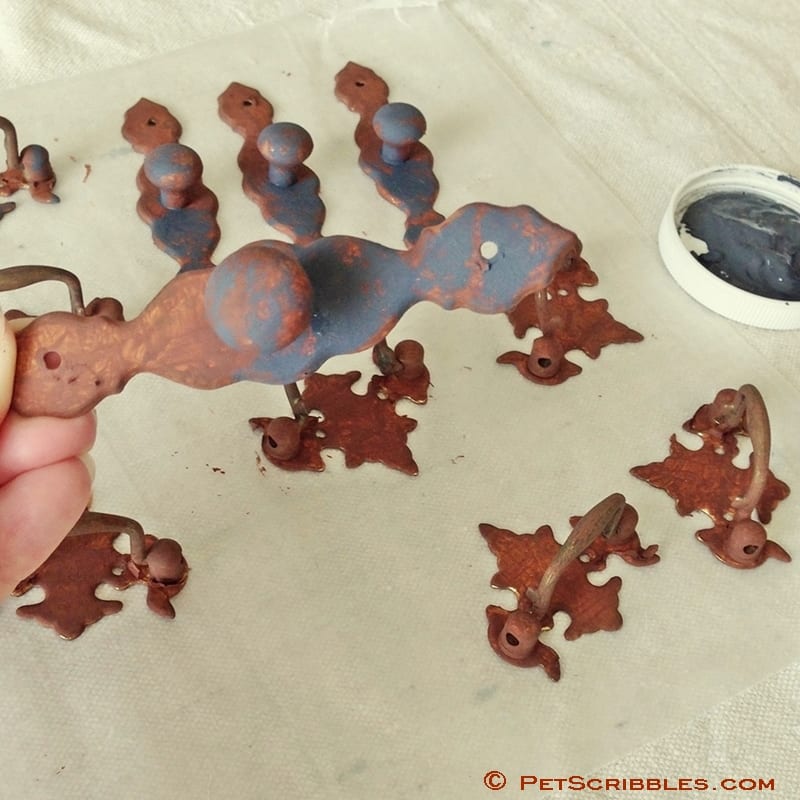 Again, use more of a tapping motion, and make sure to leave some of the brown exposed.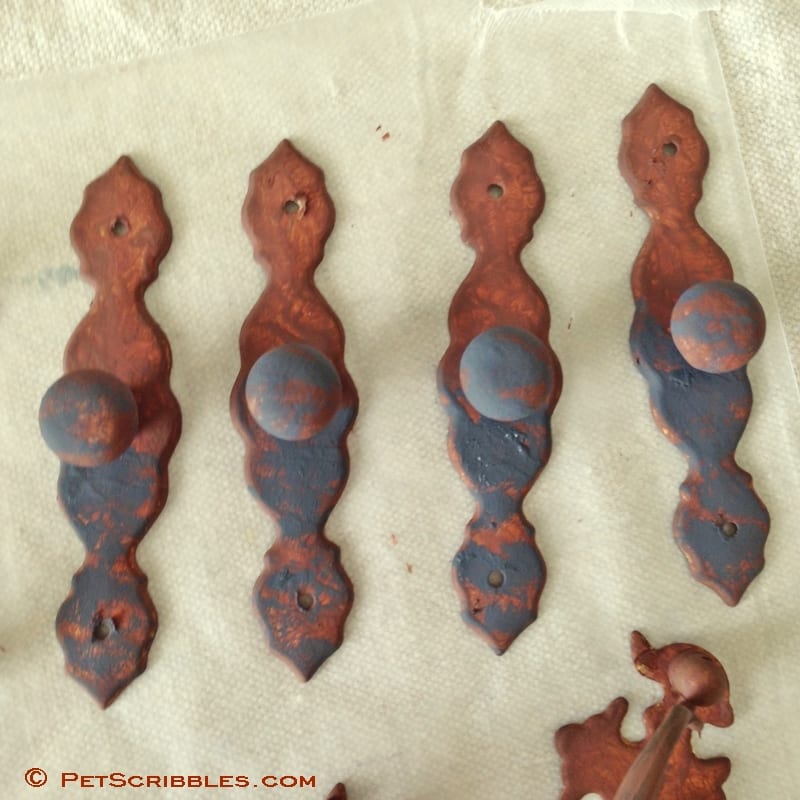 Step Three: Using a tiny stencil pouncer or a cotton swab, apply Carbon chalky finish paint (black) onto the hardware, tapping only in certain spots.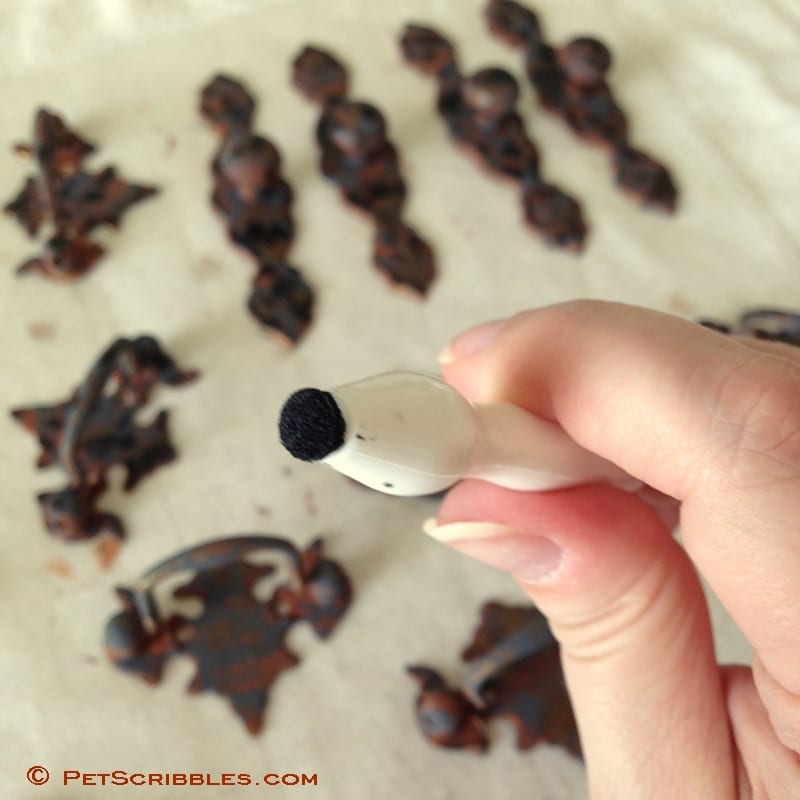 It will look odd, but trust me on this: the black paint helps provide darker shading in the final result.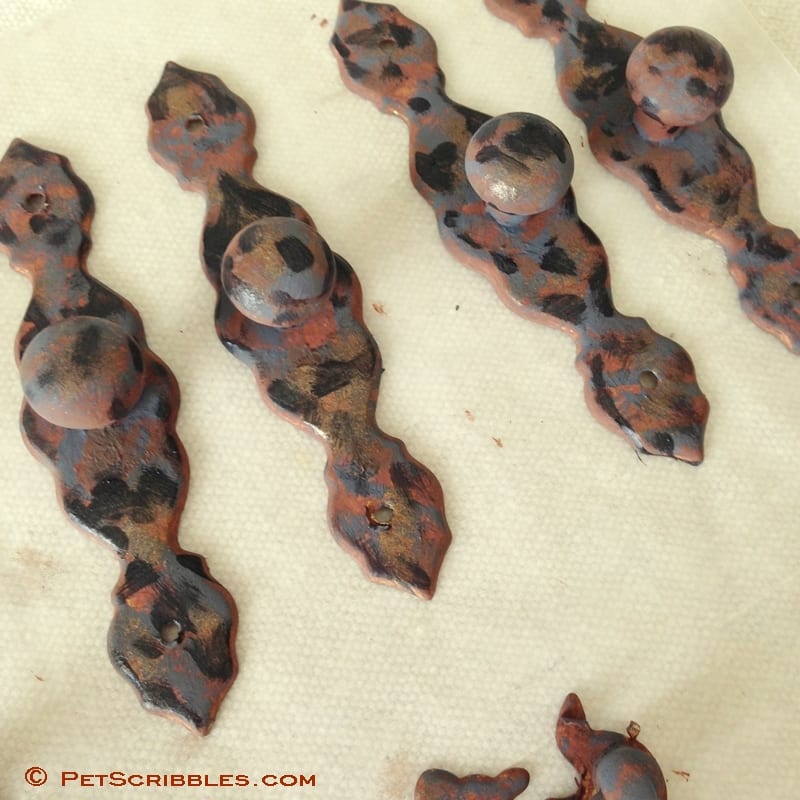 Step Four: Tap another rough coat of Rustic chalky finish paint (brown) over most of the surface (of each piece of hardware).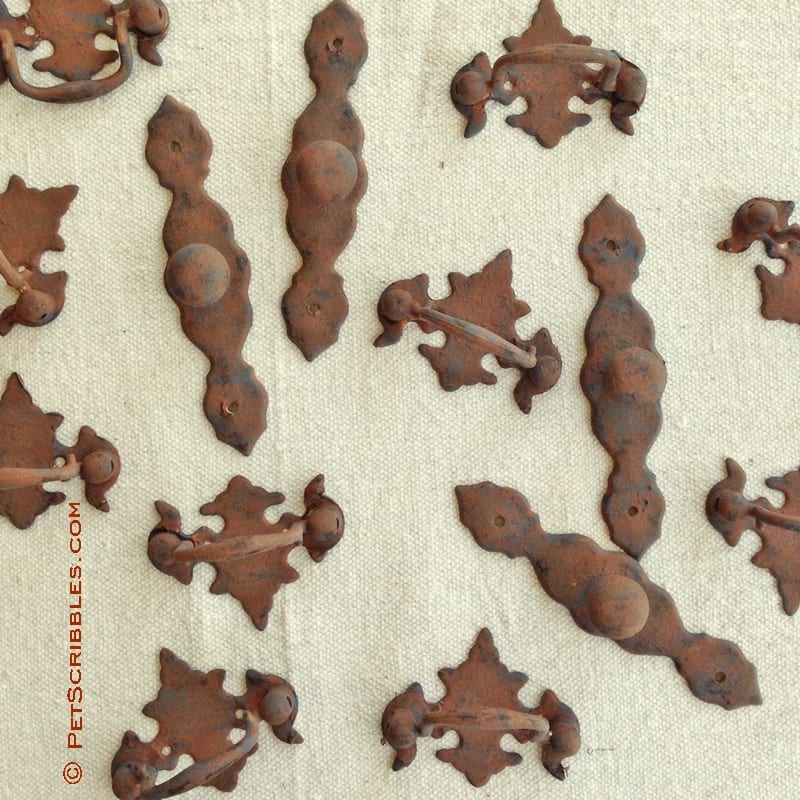 Helpful tip: You can play a bit with the final look. If you want to add more grey, do so. I added a tiny bit of grey in a few spots, and not even on every piece.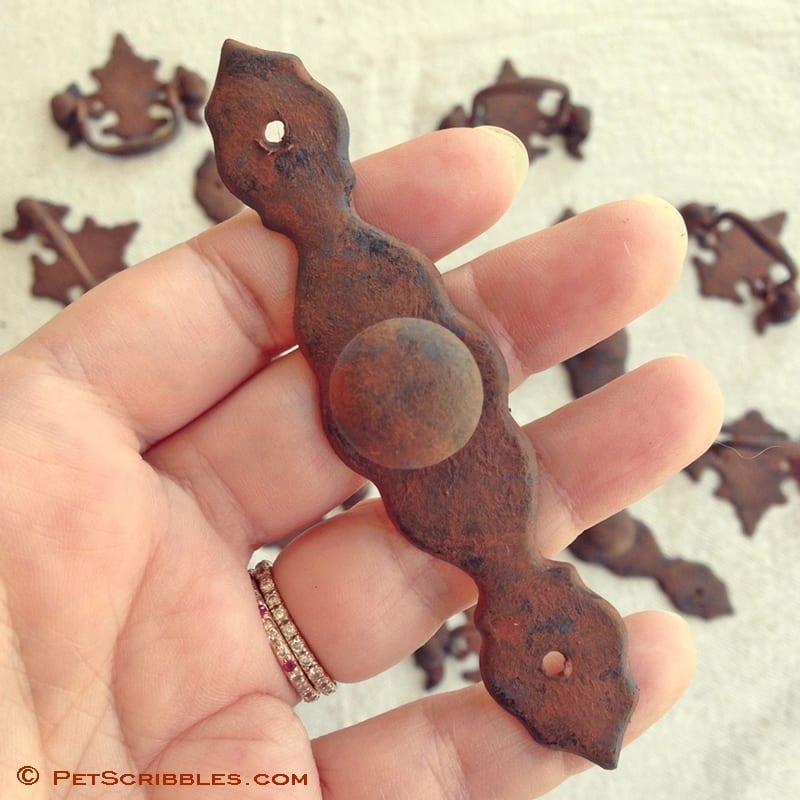 Step Five: Once completely dry, reattach the hardware.
Nope, there's not a shot of me using that tiny screwdriver. Sorry!
Step Six: Take a tiny paint brush (or use the stencil pouncer or cotton swab) and tap on some Relic chalky finish paint (brown) over the brass screws.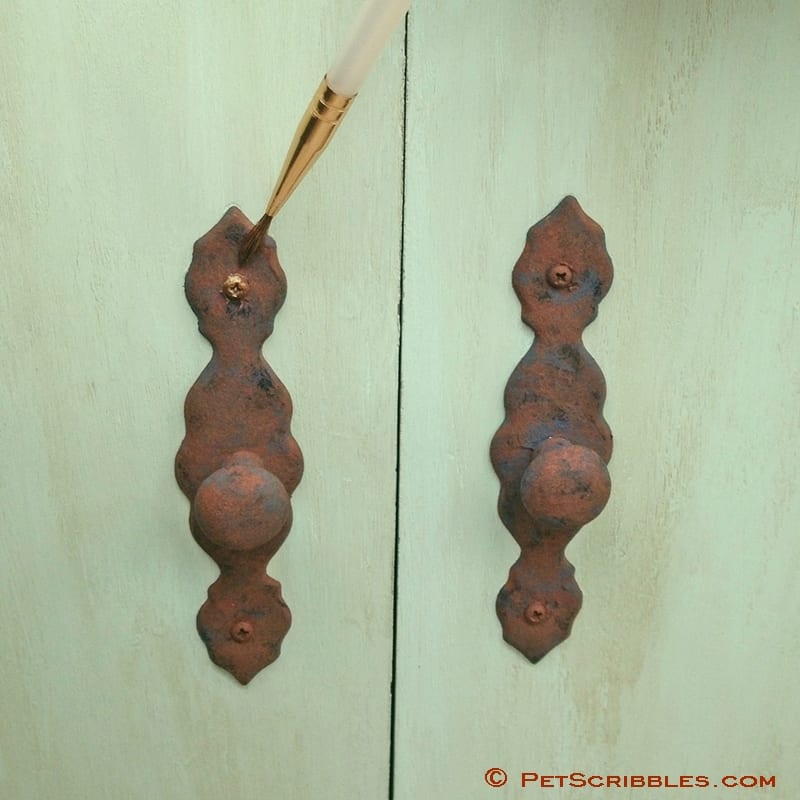 And now you have rusty-looking hardware!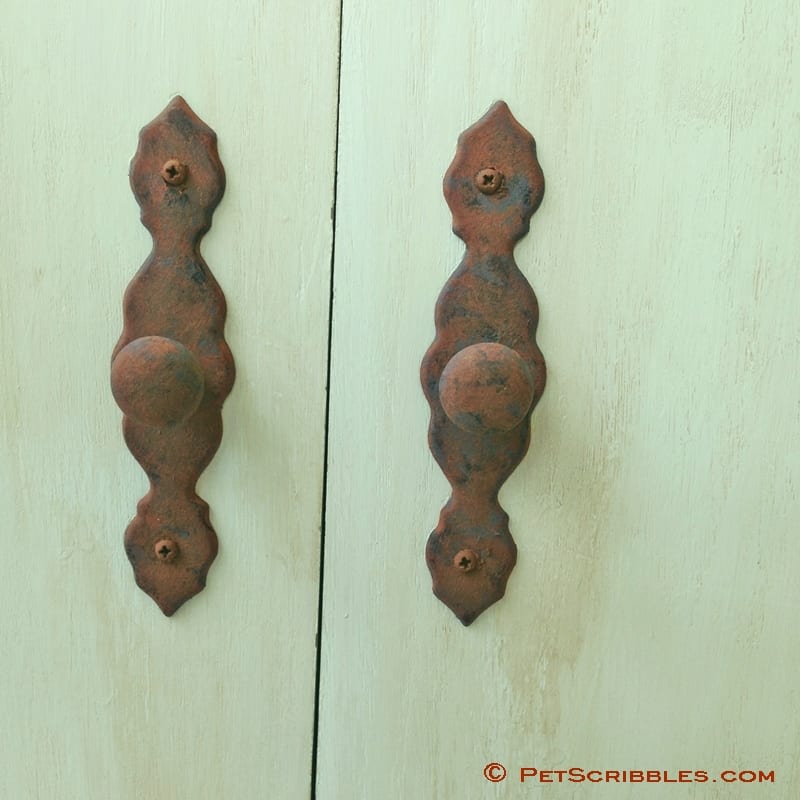 The hardware goes so much better with my chalky finish painted jewelry cabinet.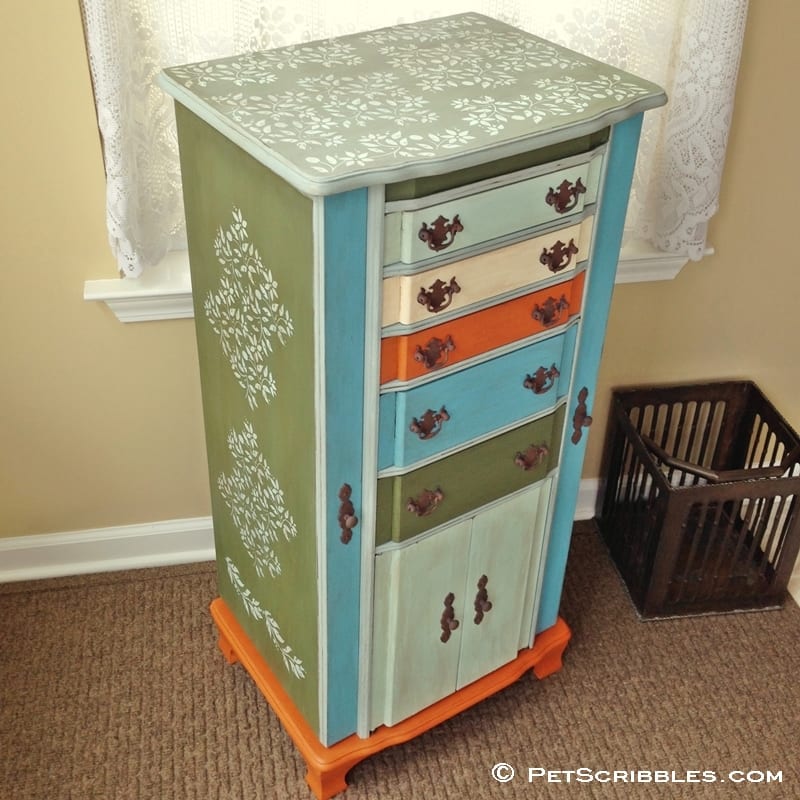 (There will be a tutorial soon for this cabinet, so stay tuned!)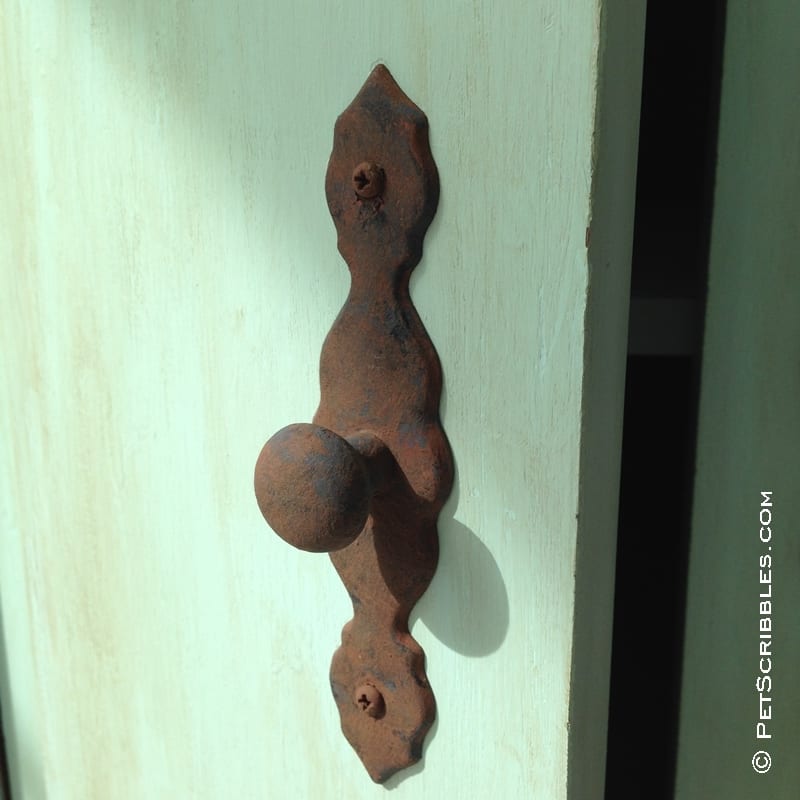 Happy crafting!
~Laura