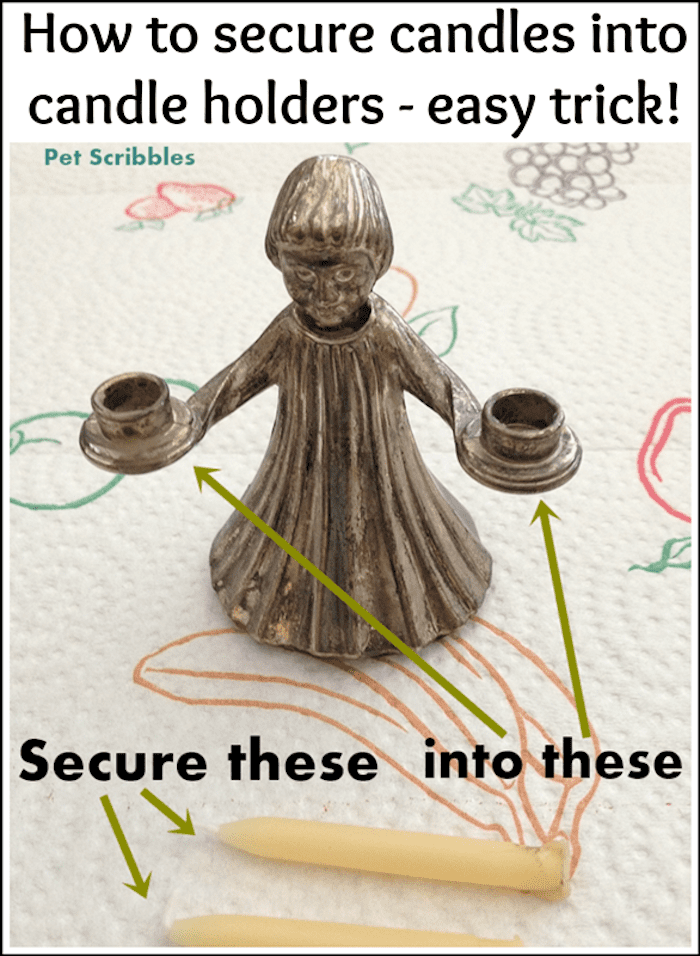 Isn't the tiny angel figurine above adorable? She's all tarnished and old and I love keeping her that way!
Every year, when I unpack her to display for the holidays, I need to put her candles back into their holders.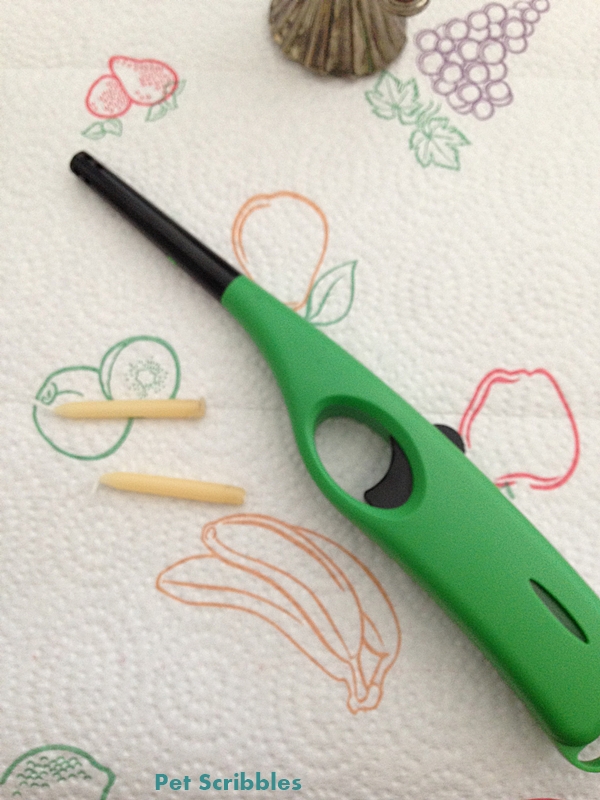 The easy way I do this is to:
melt the bottom of each candle until the wax begins dripping
allow the wax to drip into each holder
stick each candle into its holder (and the melted wax)
hold it in place for a few seconds until the wax cools and dries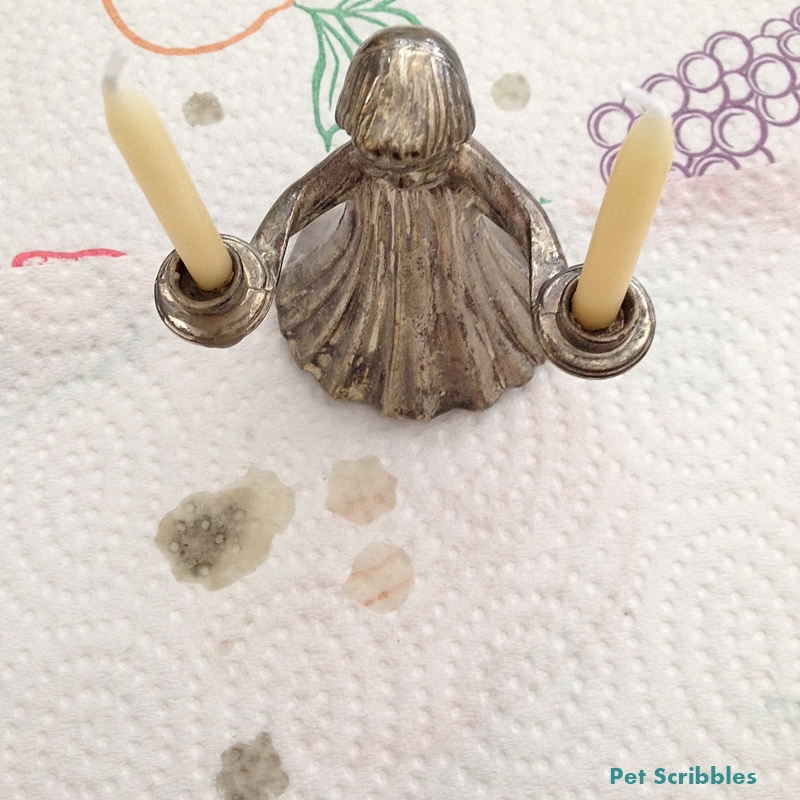 You can (and should) gently jiggle each candle to make sure they are secure.
That's all there is to it!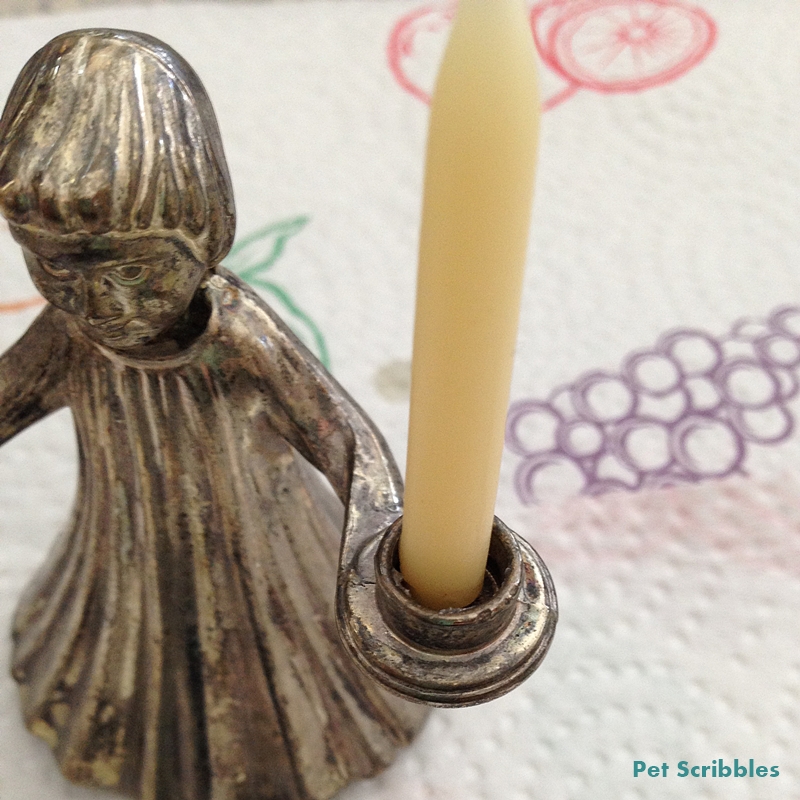 I know there's purists out there who probably hate the idea of candle wax stuck inside the candle holders, but since nobody sees those bits, I feel like it's one of those things I can just not worry about!
Now, I should also note that I never burn these teensy candles. I could, but I don't.
I have done this technique with larger candlesticks that wouldn't quite stay put and it has worked well.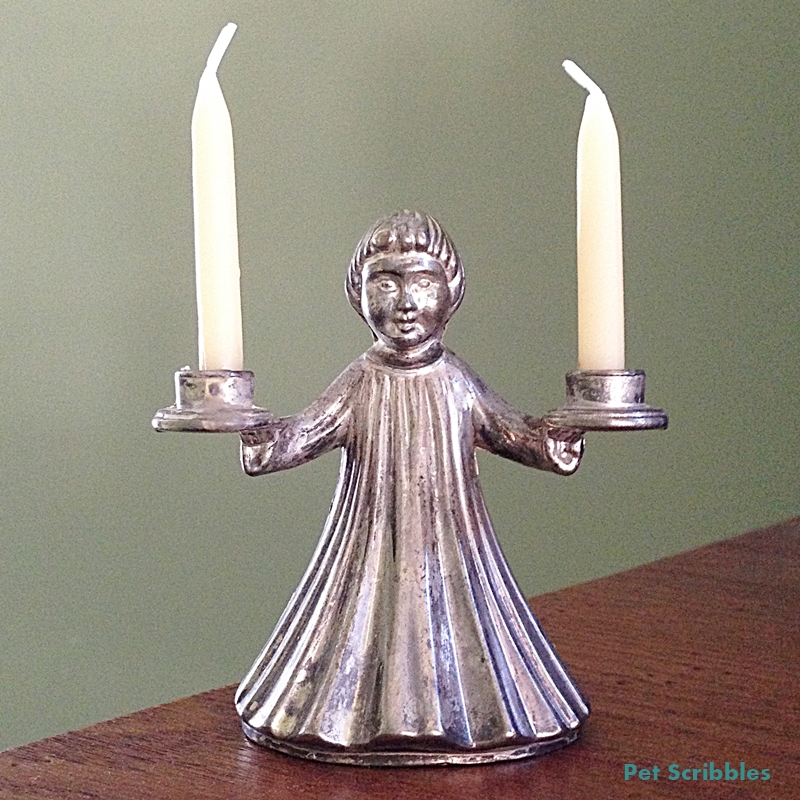 Note: If your candlesticks are larger than the candle holder openings: that's a different problem! This easy trick only works if your candles have some wiggle room in their holders.
Remember to never leave burning candles unattended.
Happy decorating!