Spring is finally here and to celebrate I'm sharing this free vintage crocus coloring page with you!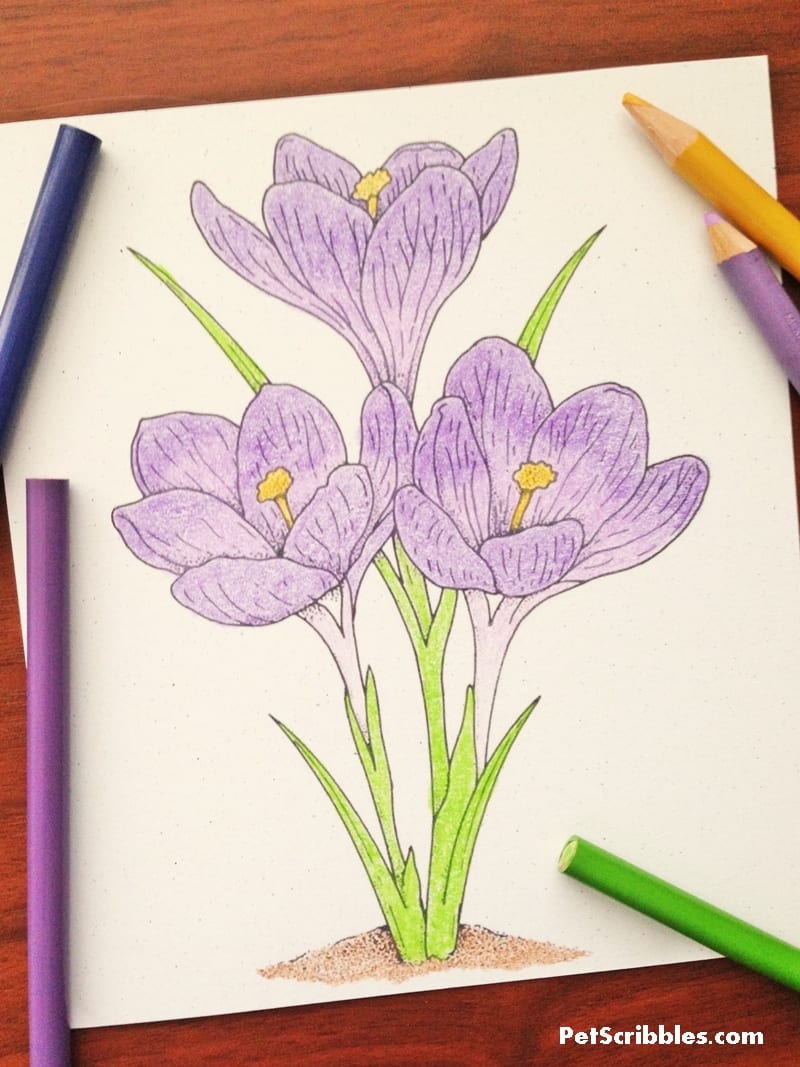 Our weather here in southern New Jersey has finally shifted into Spring for good. I think our nights of freezing temps and frost are over. At least I hope so, because I've begun gardening like a crazy woman to get our garden beds in shape!
Crocuses are one of my favorite Spring bulbs, and in looking through my collection of vintage images, I found this one.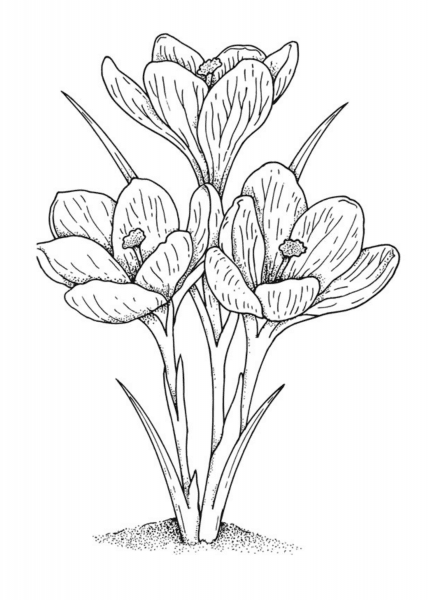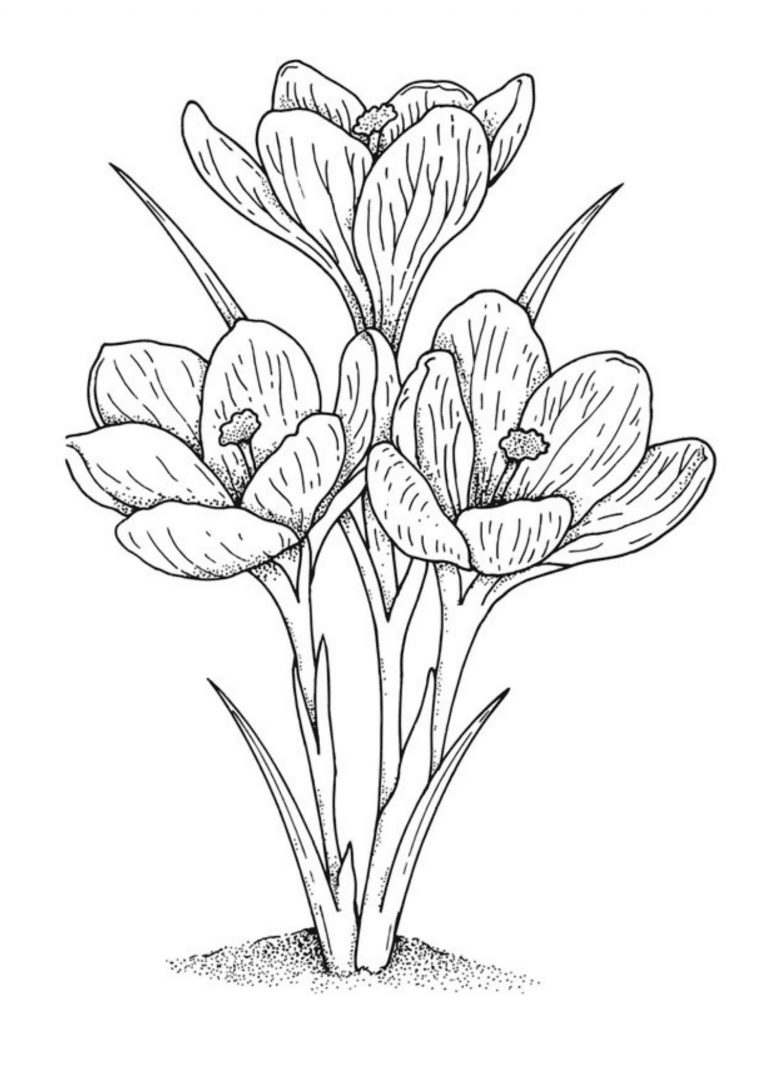 A vintage crocus image – perfect for coloring, don't you agree?
Here's a picture of a crocus blooming happily away in our garden: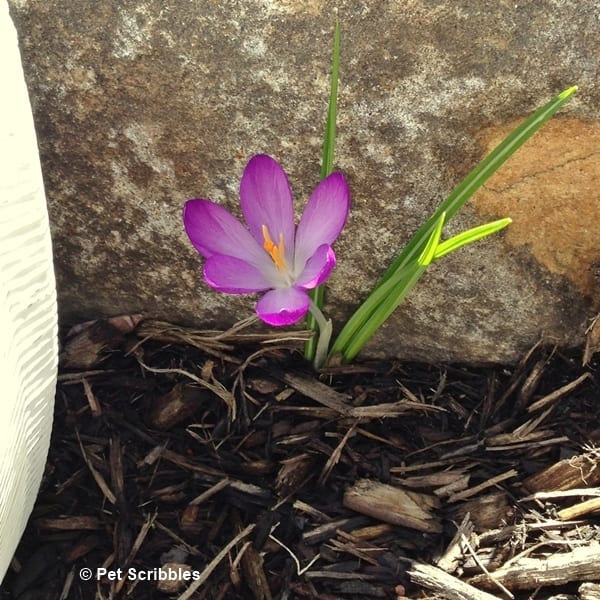 Since I wanted to display this, I printed out the image on heavy cardstock. I chose a soft white recycled paper that had little flecks in it. Here's an extreme closeup so you can see the flecks: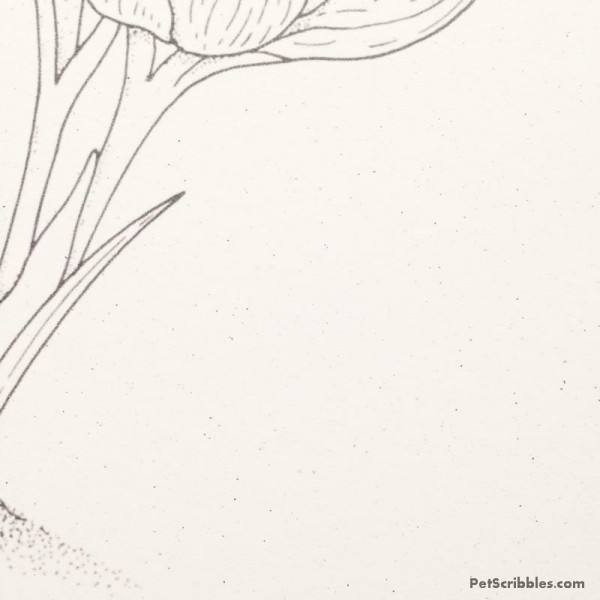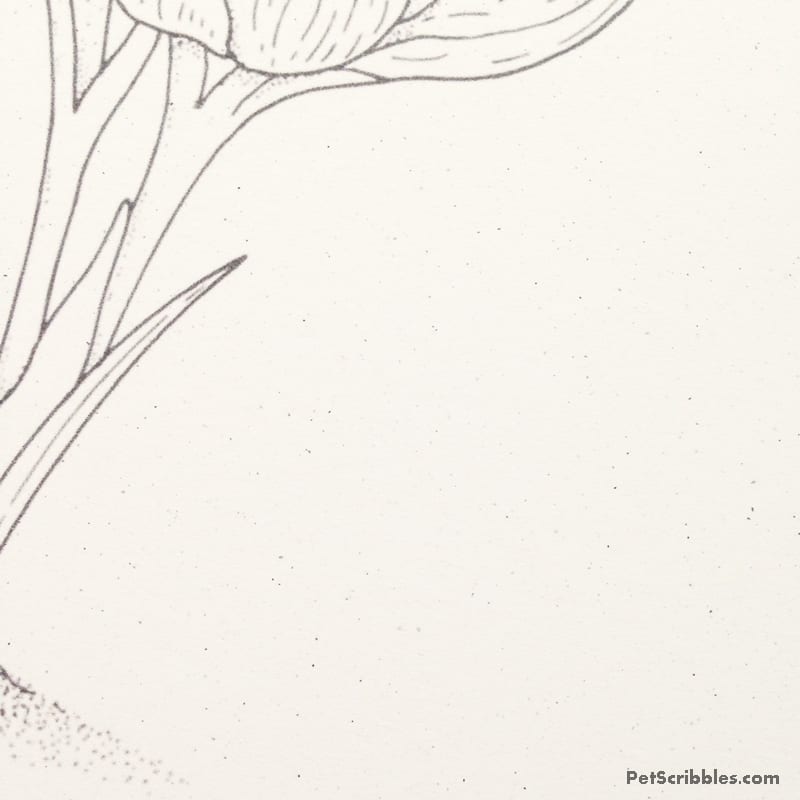 The first thing to do, once you print out this vintage crocus image, is to fill in one line that seems to be missing from this image. I've circled it below for you so you can see it. I just used a black pen.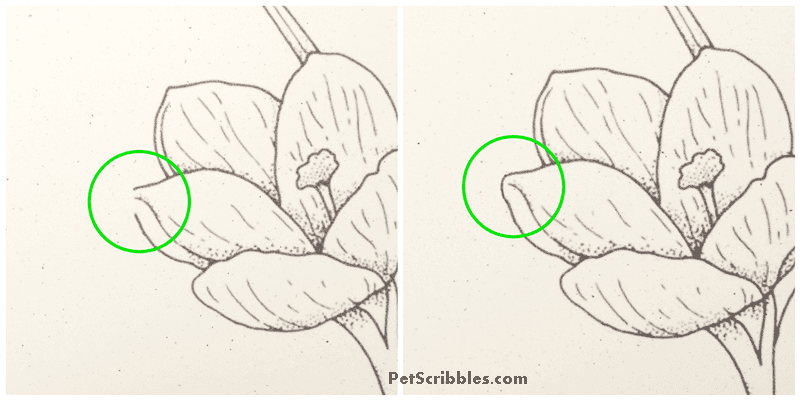 I colored in the yellow stamens first with a golden yellow colored pencil.
Next, I used three different colored pencils in shades of purple to try and mimic how a real crocus looks.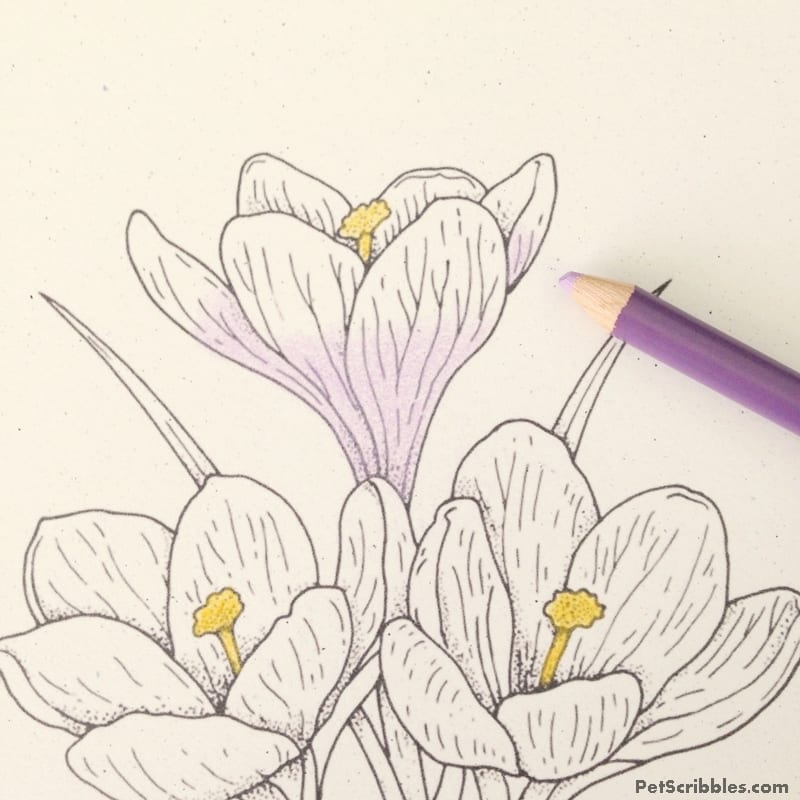 I did a light color on the bottom of each of the flower petals, and then a dark color at the top of each petal.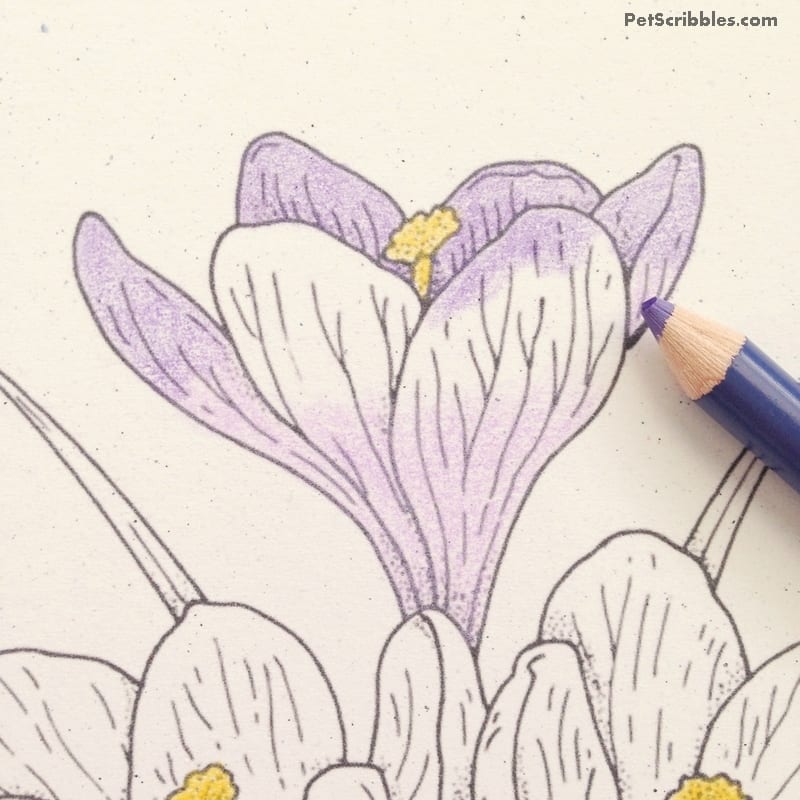 Tip: After I color a section that is a decent size, I usually go back over it again to try and blur any lines and fill in any white spots.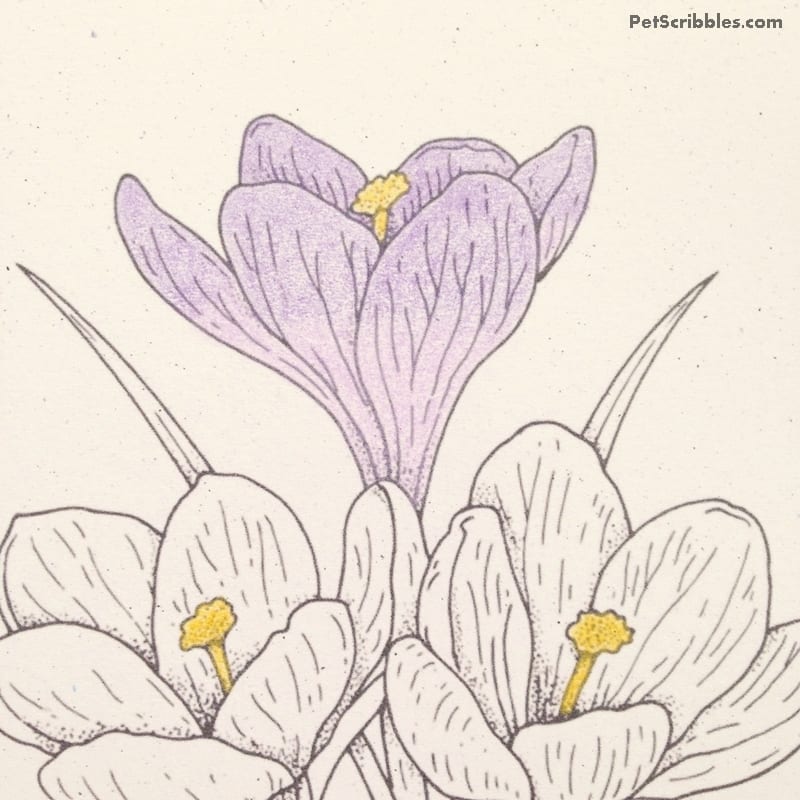 I used a medium purple to fill in the middle of each petal, then used that same pencil and lightly went over the entire petal to blend everything together.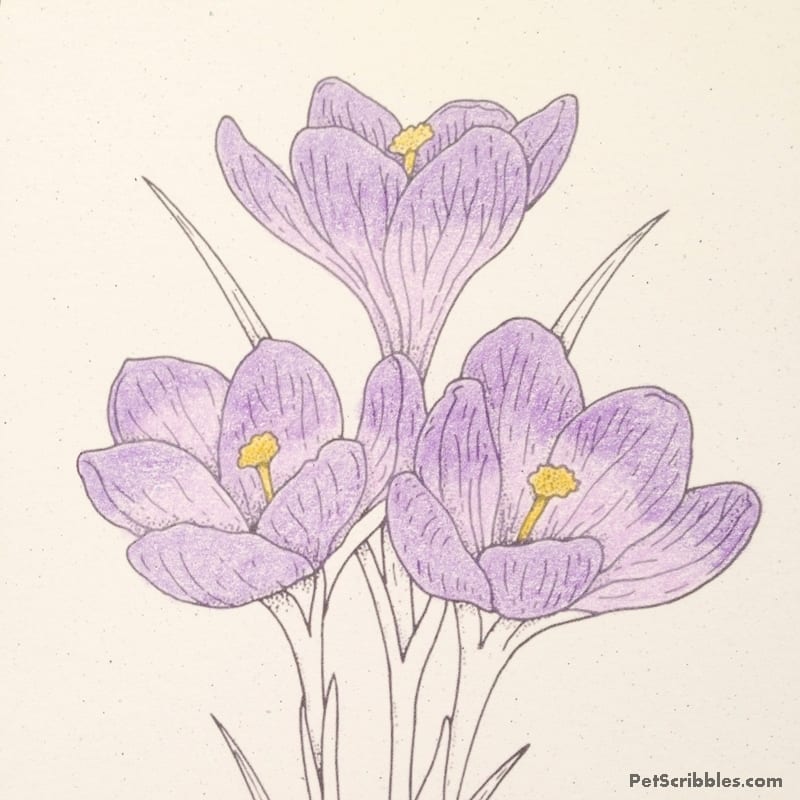 I used a nice bright green shade for the leaves, and made sure to mimic the flower stems in a very light purple, wanting the stems to look almost translucent.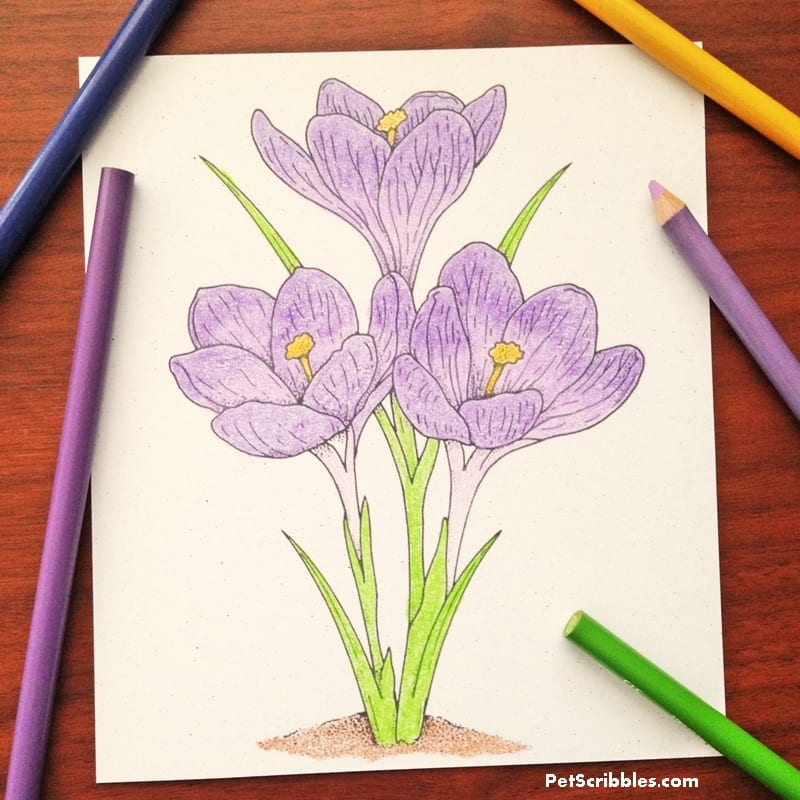 And of course added in some dirt!
To print out this vintage crocus coloring page:
Scroll up to the black and white vintage crocus image.
Right click on the image to open it up in a new window full size.
Download the full-sized image to your computer.
Print out in whatever size you prefer. (I printed mine out in a 5 x 7 size.)
Happy crafting!