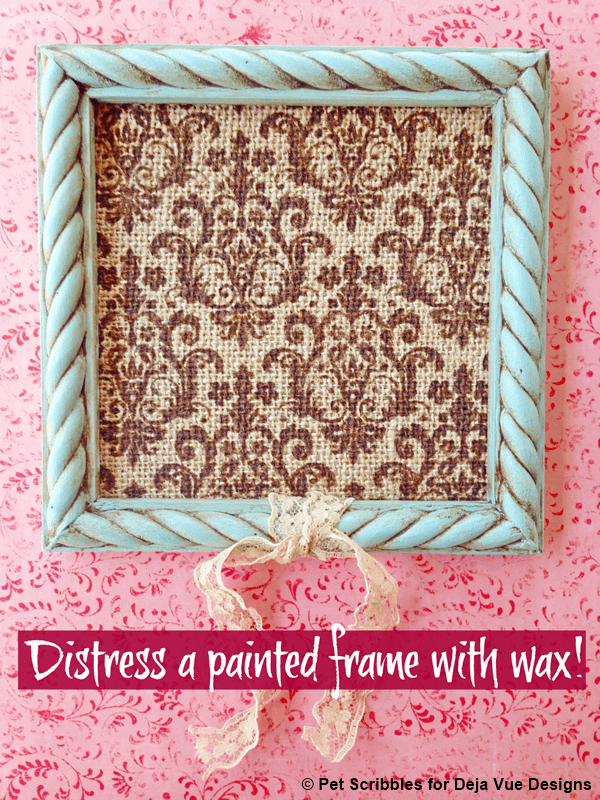 Did you know you can achieve a time-worn, distressed paint finish without sanding? You can!
I'm sharing the "how-to" over at Deja Vue Designs, with a makeover on this simple craft frame: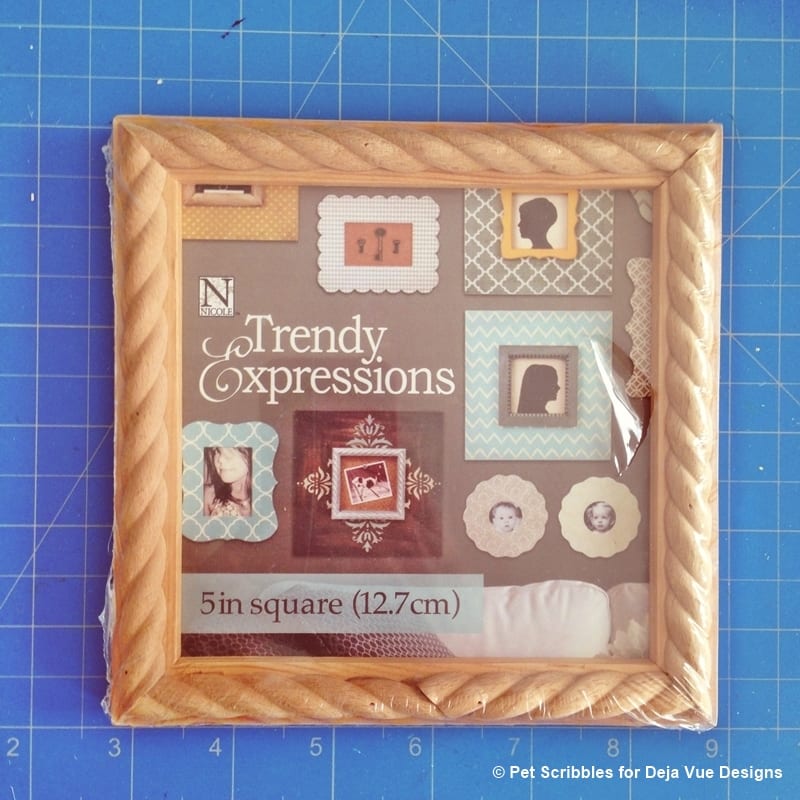 Using my favorite shade of chalky finish paint plus some brown wax, I gave this frame a wonderfully distressed look!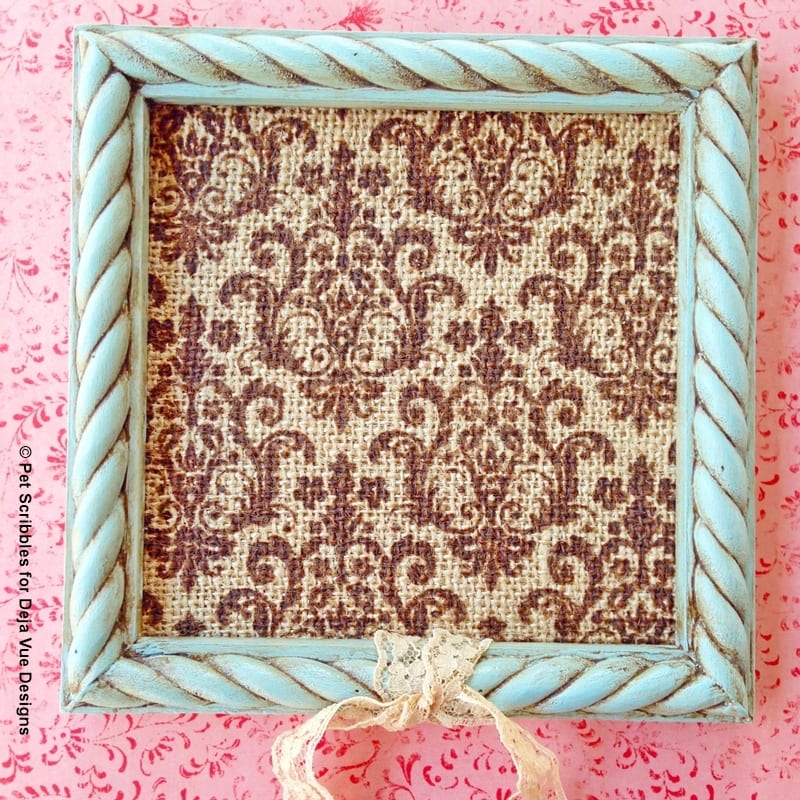 I framed a piece of printed burlap, and added a shabby bit of vintage lace seam binding for the finishing touch.
Click here to see my complete tutorial over at Deja Vue Designs: Distress a painted frame with wax.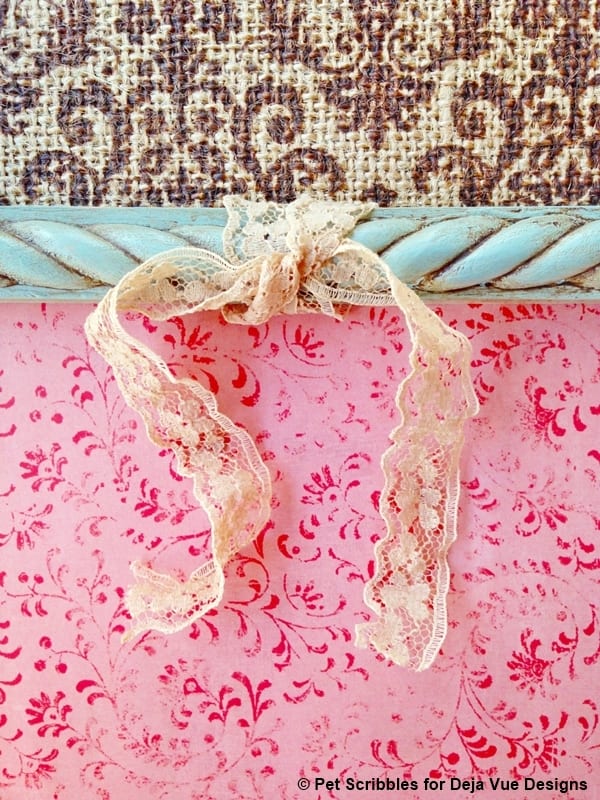 Love the look of crinkly, shabby vintage lace like you see above?
To learn my easy tip on how to get this shabby, crinkly appearance with your own vintage lace, click this link: Crinkled Vintage Lace Seam Binding.
Happy crafting!
~Laura
Sharing this project over at Carolyn's Homework!