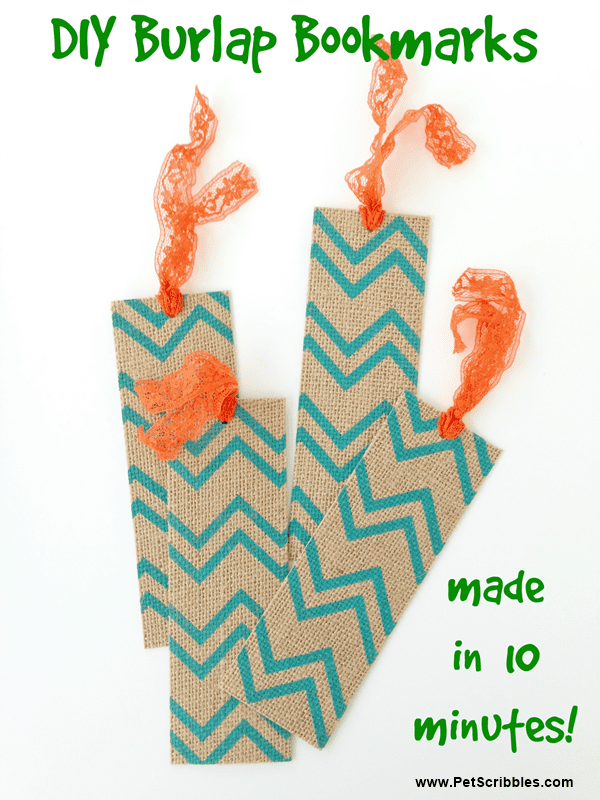 You can make these printed burlap bookmarks in about 10 minutes! In fact, you can make four of them in 10 minutes!
It's easy when you use a printed burlap paper pad. This one – featuring 6 x 6 inch printed burlap squares – was an awesome Christmas gift I received, but you can find these burlap paper pads at the bigger craft stores.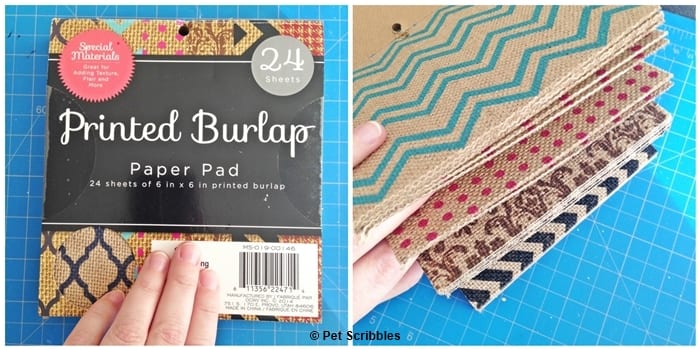 The burlap fabric is backed with a slightly stiff material, which instantly had me thinking of easy bookmarks! Aren't the printed patterns pretty? (Say that 10 times fast!) I used the brown pattern in my recent distressed frame project.
I chose the chevron pattern for my bookmarks and removed those squares from the pad. Using a small paper trimmer, I removed a small piece of the top of each square that had a hole in it.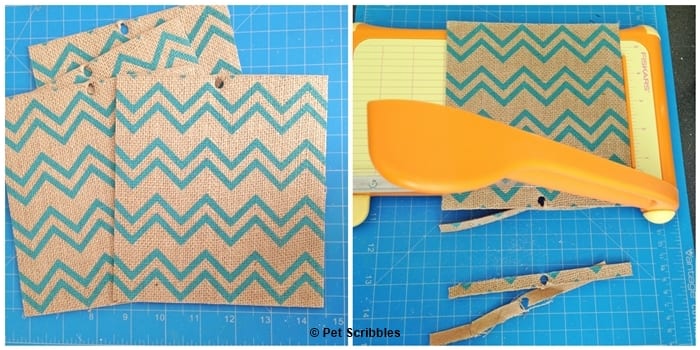 Next I measured out the bookmarks, making them each approximately 2 inches wide. I added small holes at the top of each bookmark using a hole punch . . .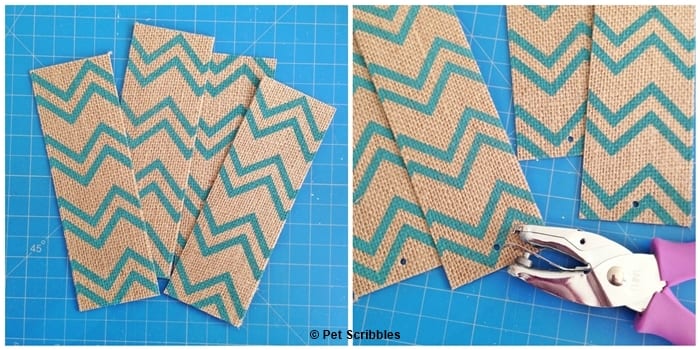 I have a small collection of pretty vintage lace seam binding, and decided the bright orange would be a nice pop of color against the teal and burlap colors. You can use any thin ribbon, cord, lace or twine too.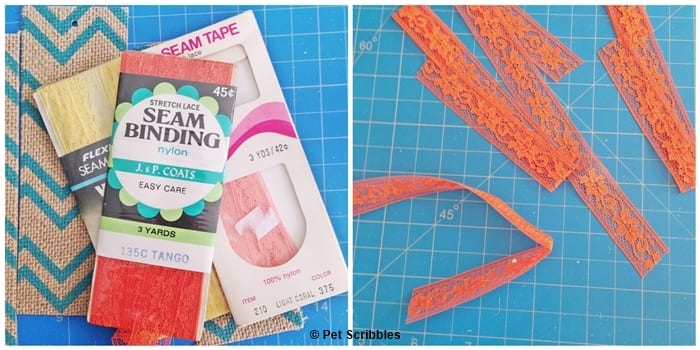 Tip: See how the orange seam binding is straight in the image above? See my easy tutorial for how to get a wonderfully shabby, crinkled look, with nothing more than water!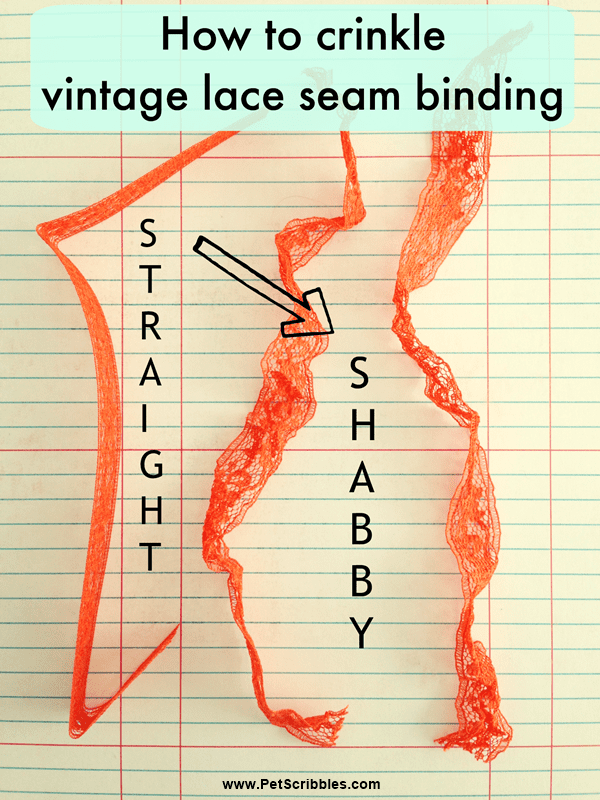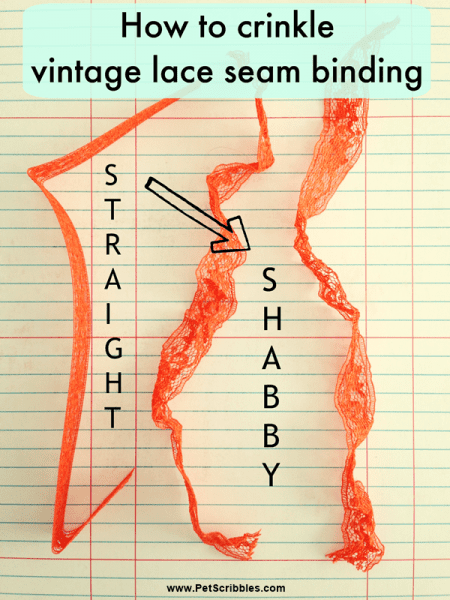 I used a simple loop – as shown below – to attach the lace to each bookmark.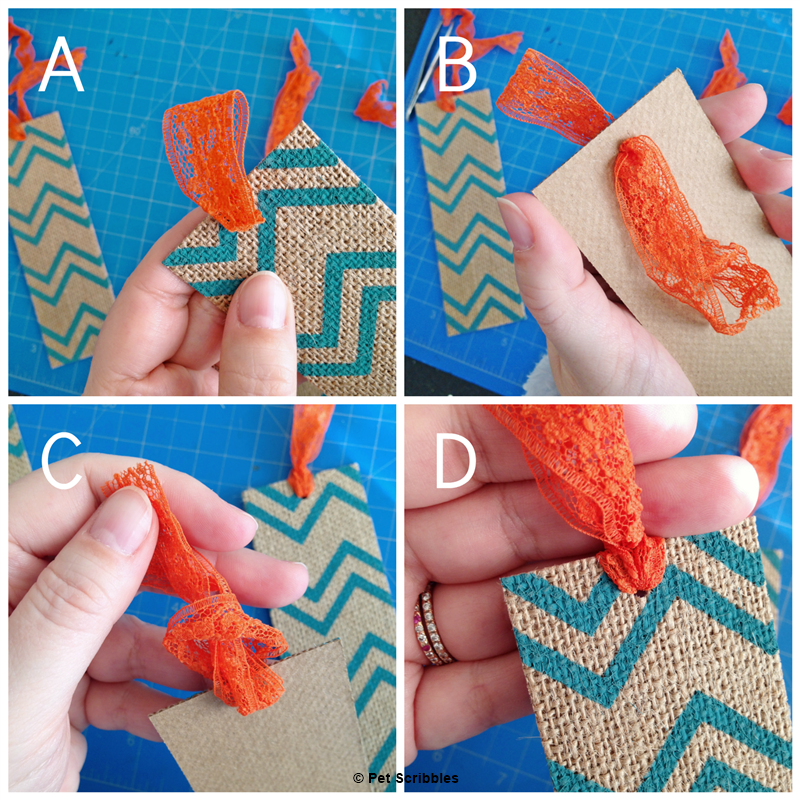 And now I have a pretty set of bookmarks!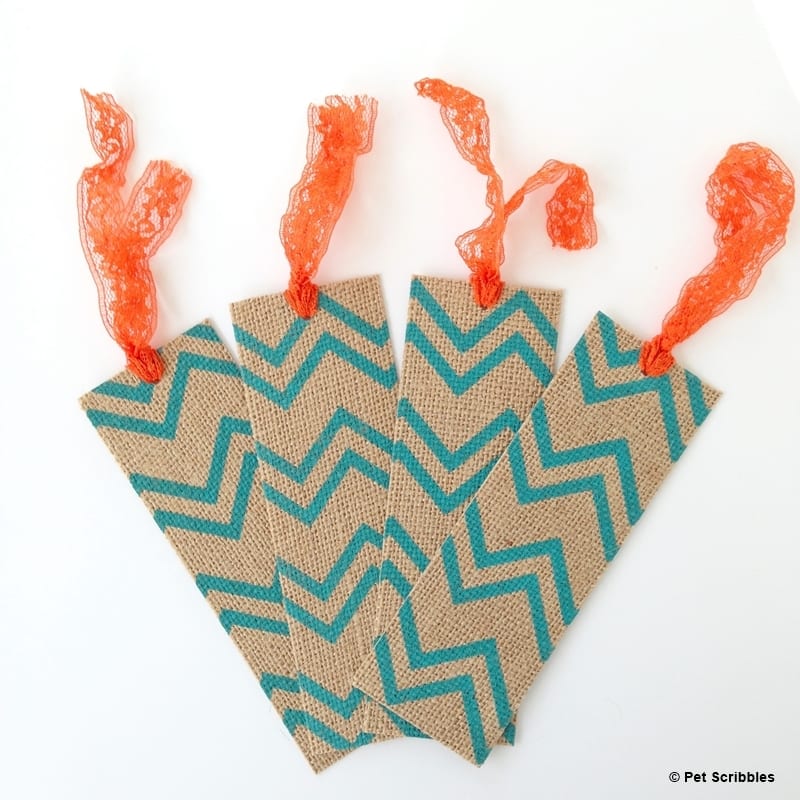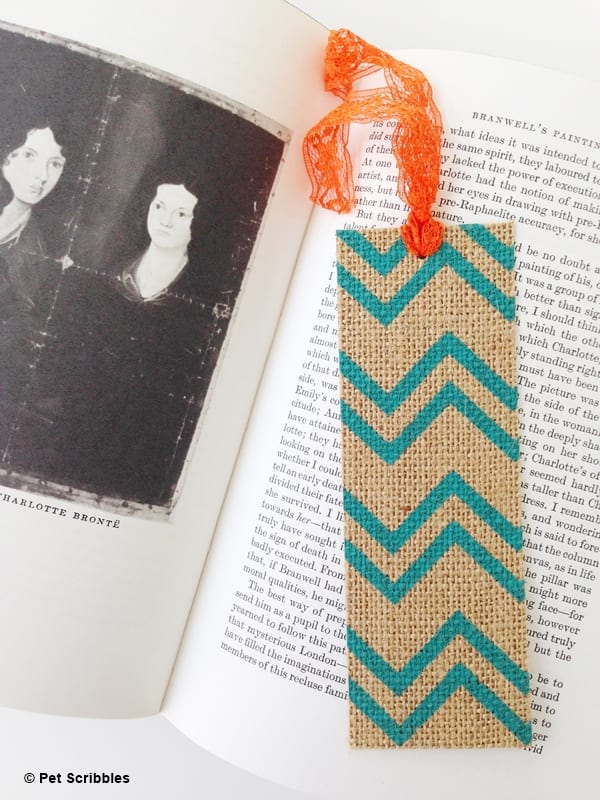 These bookmarks are fun to have on hand as a little "extra" to give to someone. Have a friend stuck at home under the weather? Buy her a couple of magazines and stick one of these inside. It's the little things!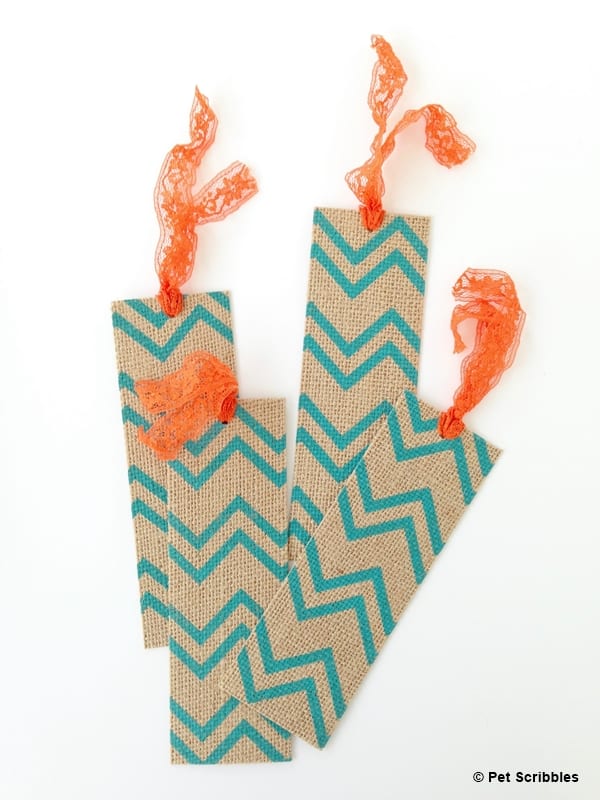 Happy crafting!
~Laura