Here's an easy way to make your own Fairy Garden Home Curtains – no sewing required!
Because even fairies need a little privacy!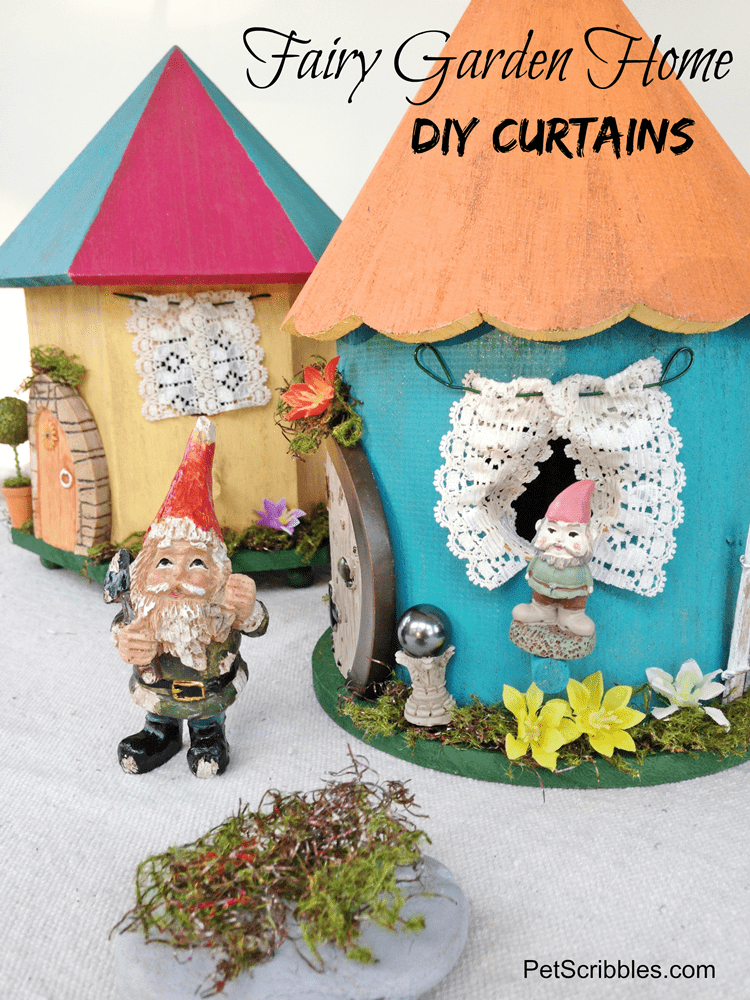 Supplies:
FTC Disclaimer: Some of the links in this post are Amazon affiliate links. I explain more here.
Lace trim
Florist wire
Wire cutters
Scissors
Strong adhesive
Cotton swabs (to easily remove any excess glue)
Miniature Lace Curtains Tutorial for a Fairy Garden House
Step One: Cut two small strips of lace, longer than the window's opening.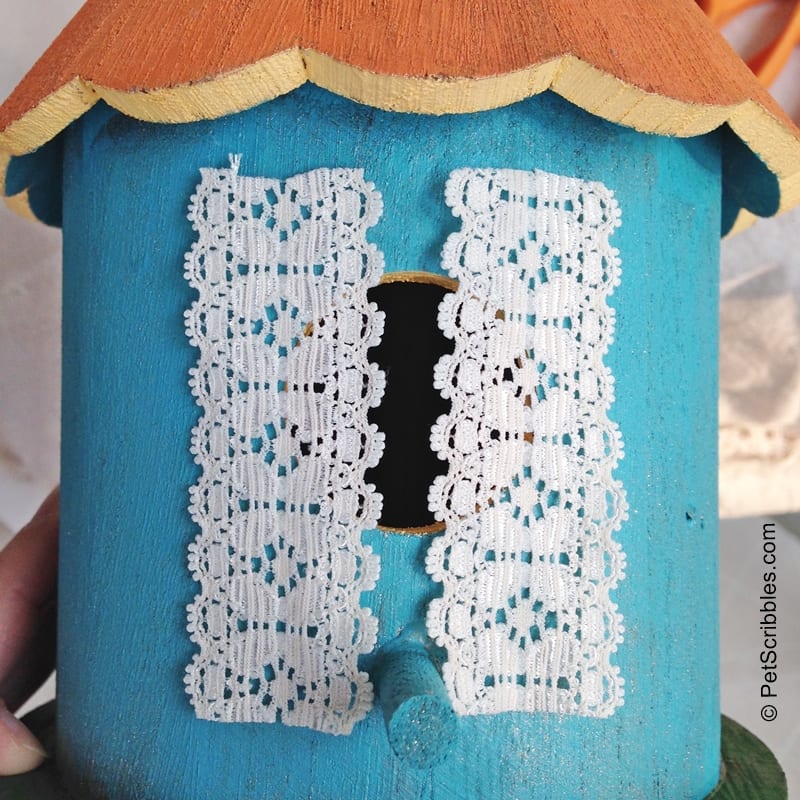 Step Two: Fold one end over, then thread a small strip of GREEN wire in and out of the fold to simulate the tops of gathered curtains.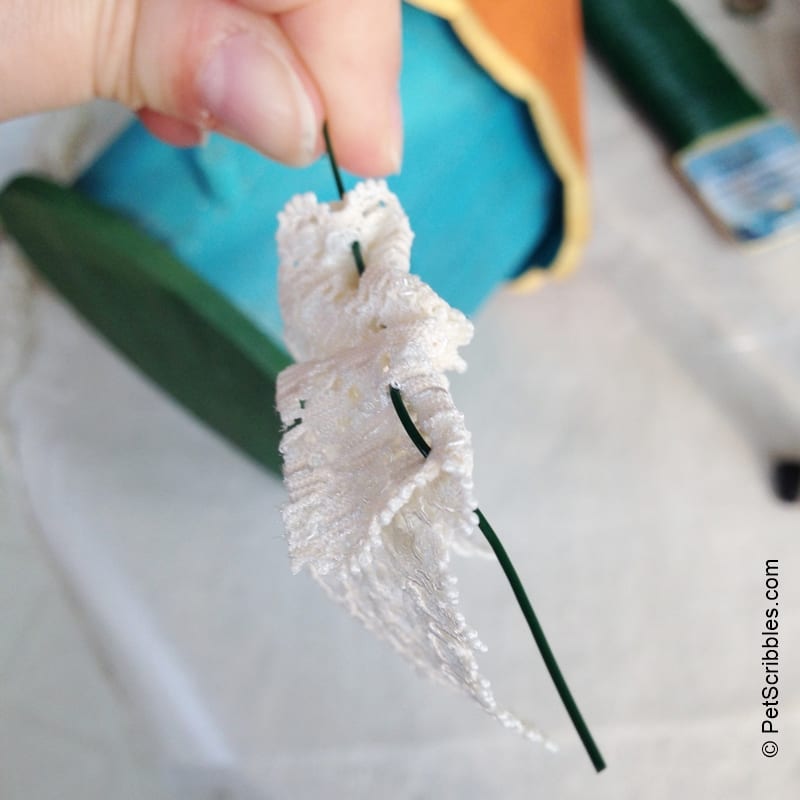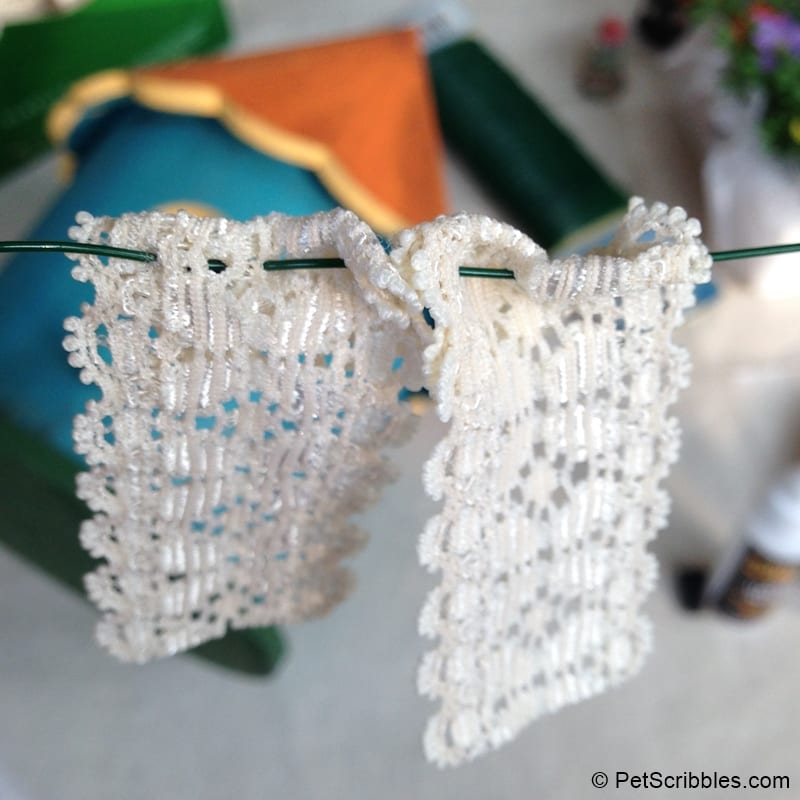 Step Three: Bend the edges of the wire into decorative loops, or twist the ends to make the "curtain rod" look more finished.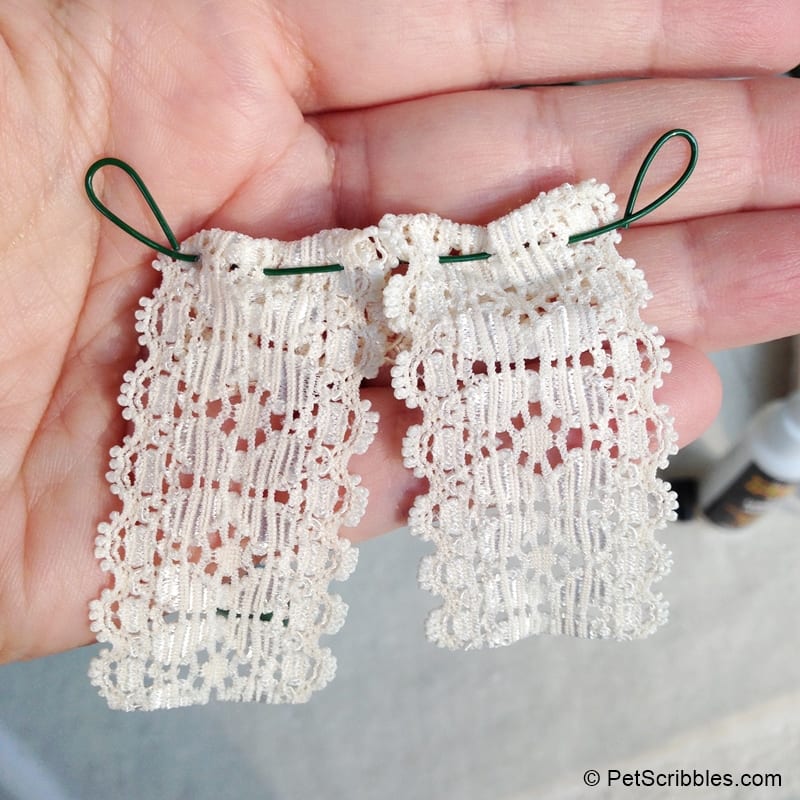 Step Four: Attach to your fairy home using strong adhesive.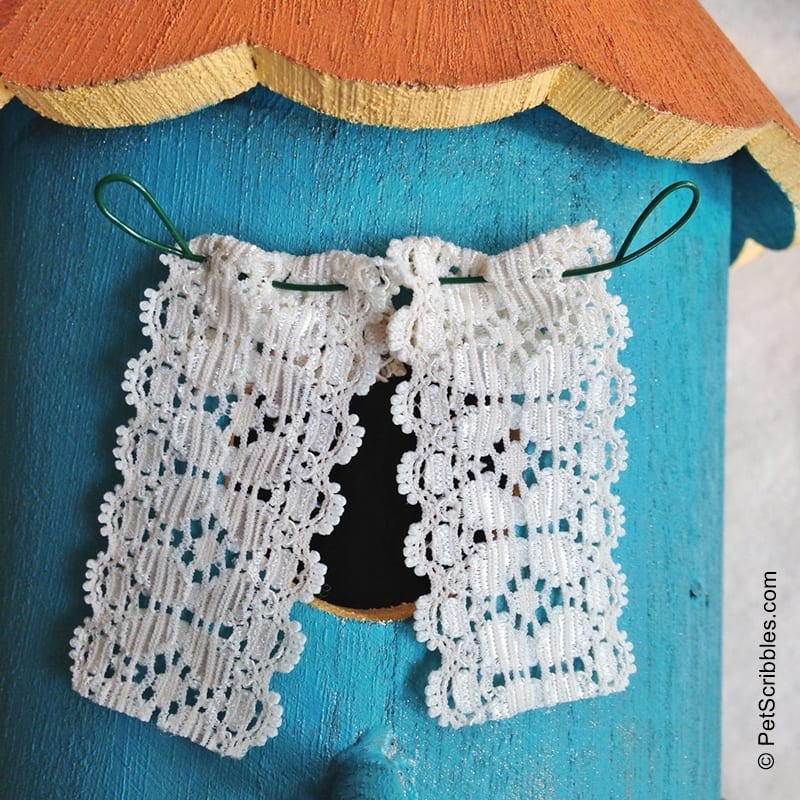 Step Five: Trim the bottom edges of the curtains to the length desired.
Optional: Use a dab of adhesive (on each side of the window frame) as an easy way to keep the lace curtains pulled back from the window.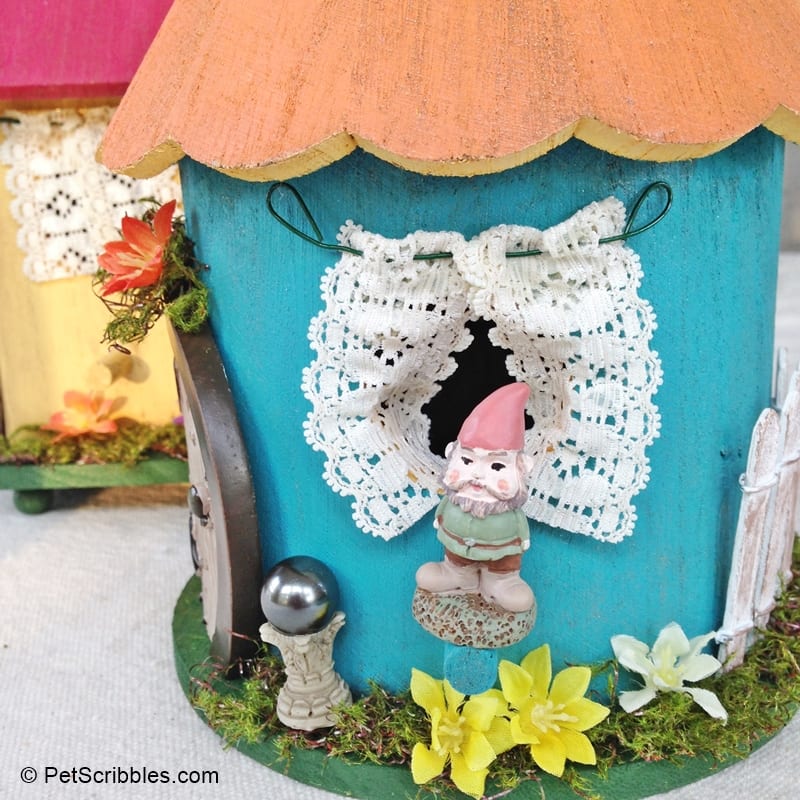 For the window on the yellow fairy home below, I twisted the loops on the green wire and kept the curtains closed.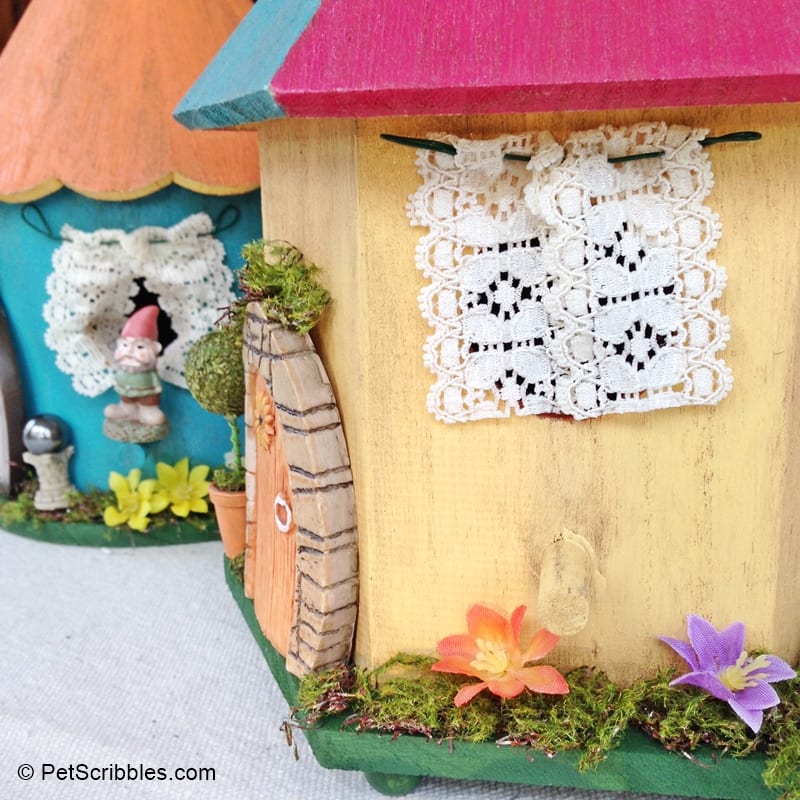 These miniature curtains add a sweet and cozy touch to these fairy homes, and I think Mr. Gnome agrees!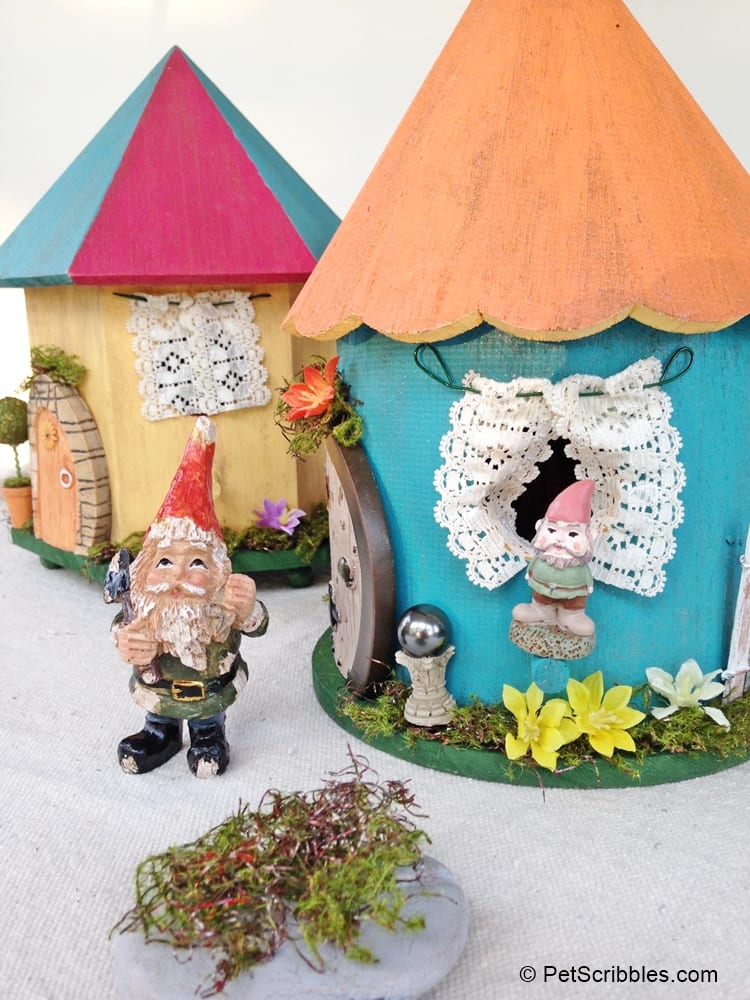 Want to paint rocks for your Fairy Garden?
Check out my easy tutorial using a really great outdoor craft paint: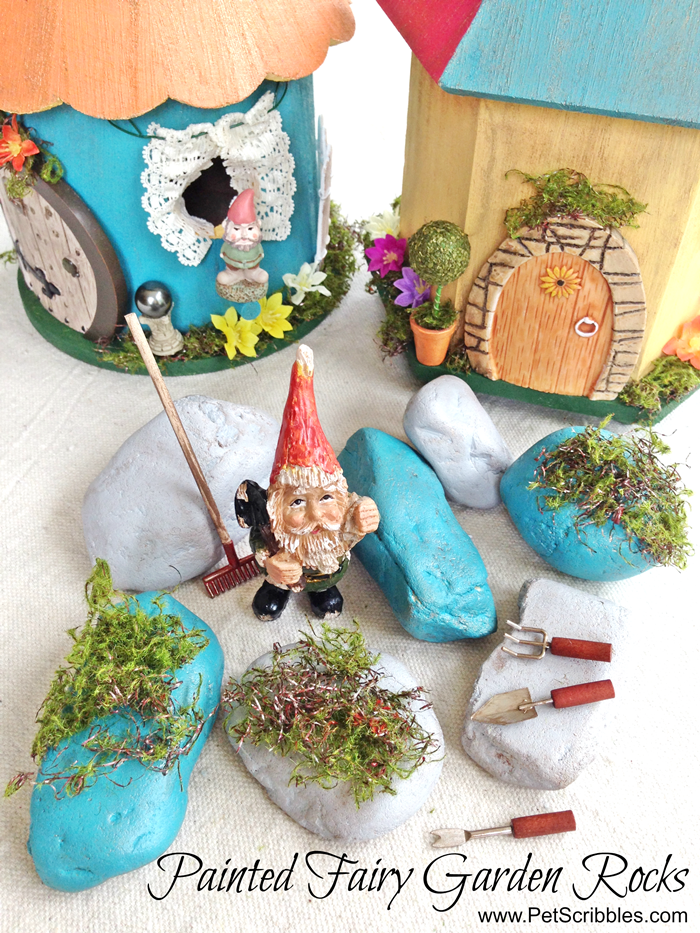 Happy crafting!