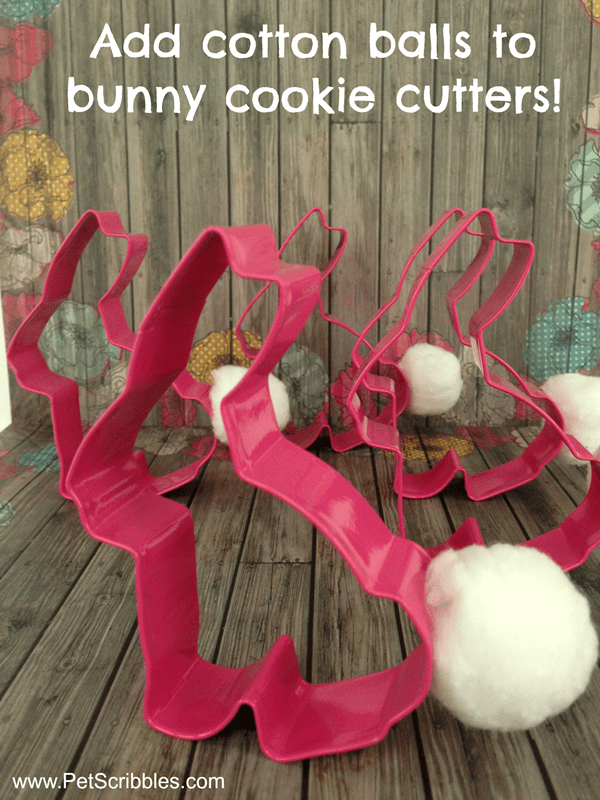 How cute are these bunny cookie cutters?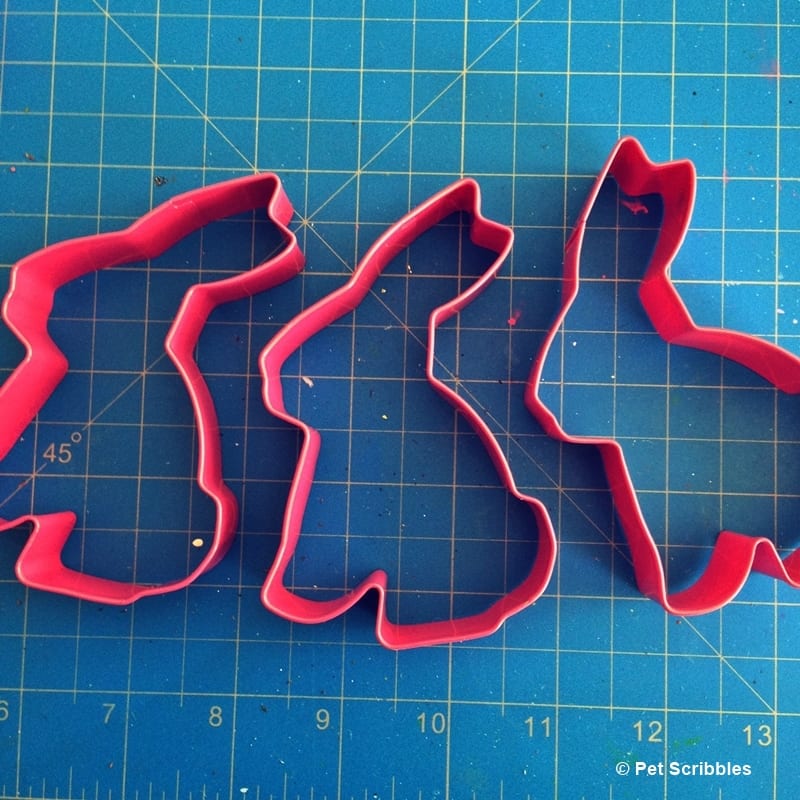 I found them at Michael's for just 99 cents each! I snatched up five of them so I could make a little gang of bunnies!
Grab some cotton balls from your bathroom, roll each one in between the palms of both hands together for a few seconds — just to get the stray fibers to behave into more of a ball.
Attach with glue dots.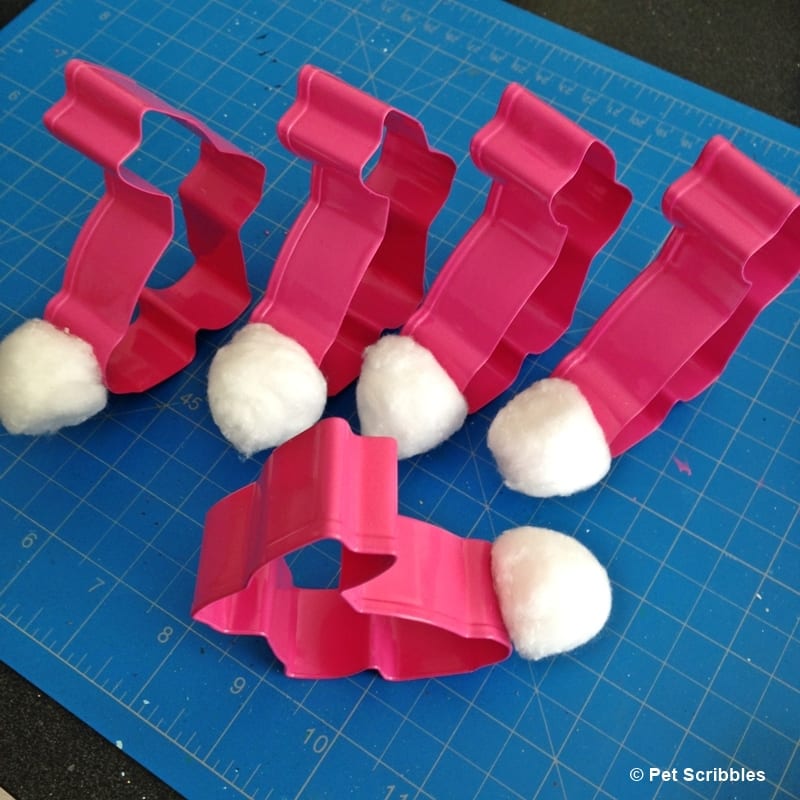 And that's it!
You could hang these cookie cutters as a garland, like I did with my pumpkin cookie cutters last Fall.
Line up your bunnies on a mantel, or how about a bunny at each place setting for Easter brunch?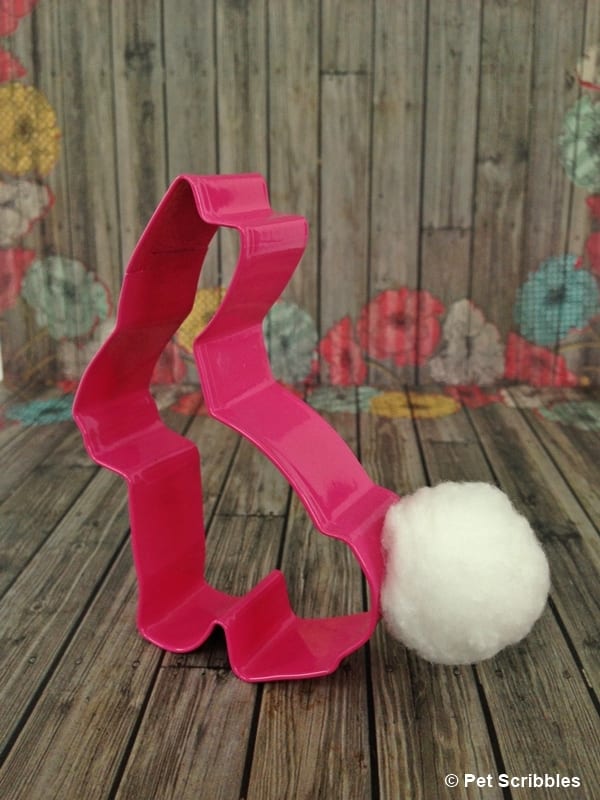 Cute little bunny butts!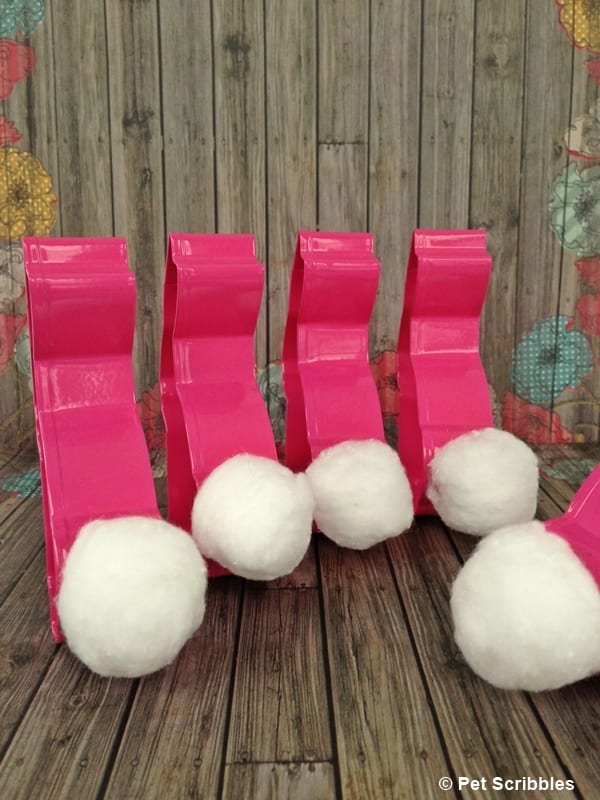 Now I love my pink bunny cookie cutters even more!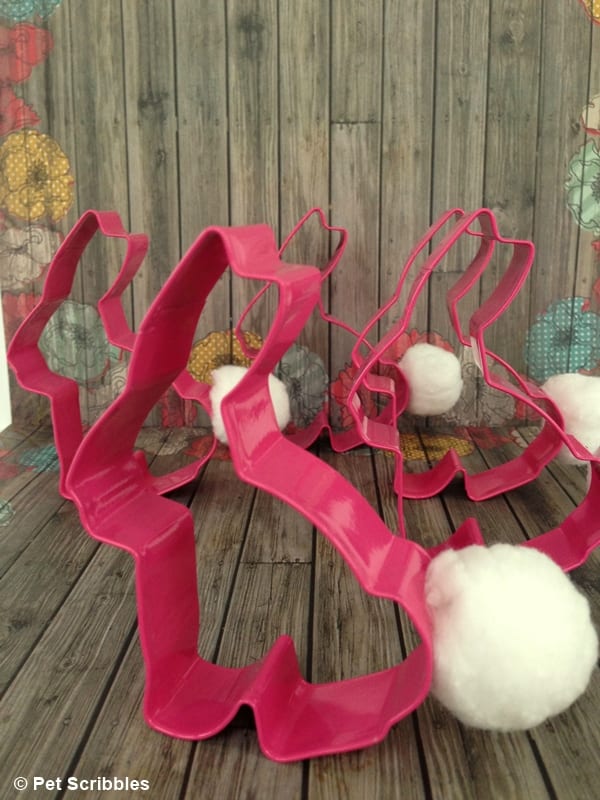 Happy Crafting!
~Laura