Make this Spring Mason Jar Decor in just five minutes using the prettiest floral jute garland! It doesn't get any easier than this!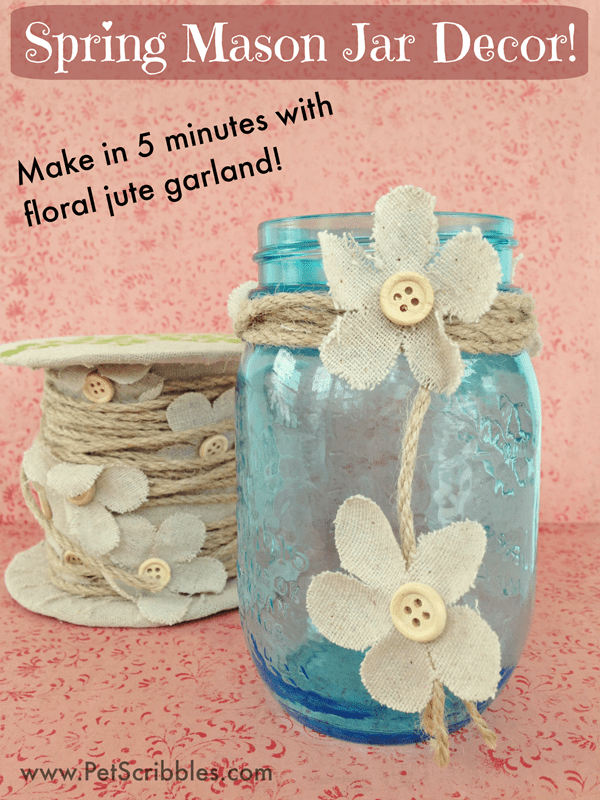 Welcome to our Spring edition of Crafty Hangouts, where we're sharing crafts you can make in less than 10 minutes!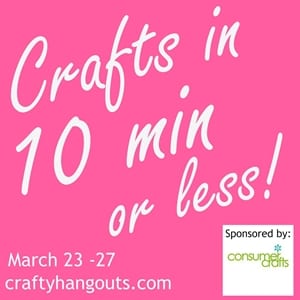 I'm doing something even quicker . . .
Spring Mason Jar Decor in 5 Minutes!
Create a pretty mason jar centerpiece in 5 minutes, using some floral jute garland with burlap flowers from Consumer Crafts!
You've got to see this garland – it's perfect for weddings or parties where you want a rustic yet feminine touch!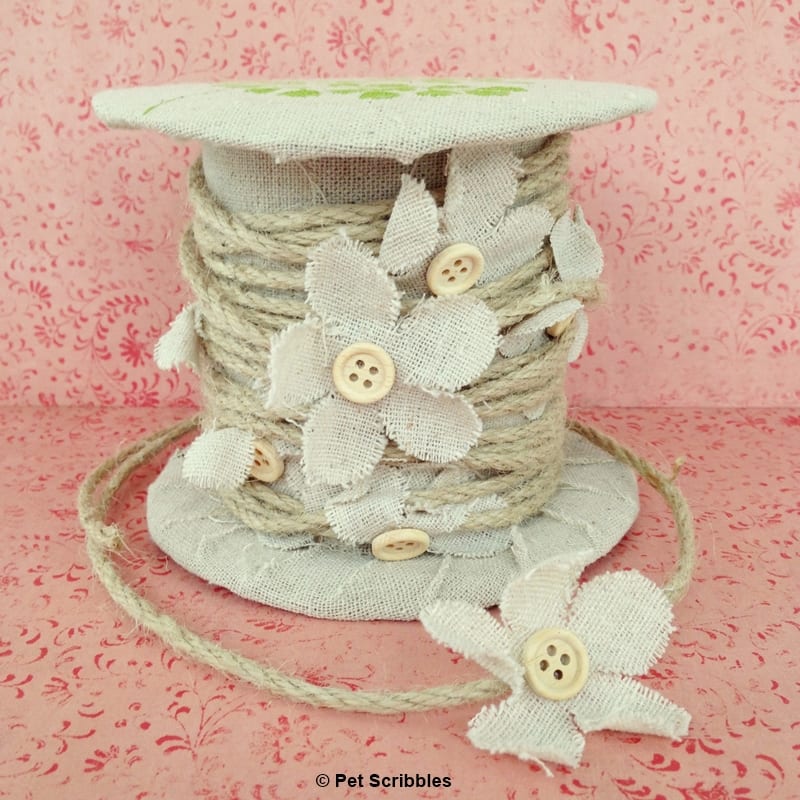 Isn't it gorgeous? You can order your own and get all the specifics on the garland here.
I couldn't get over that for only $5.97, you get 25 feet of this! Plus the top and bottom of the roll has a lovely stenciled leaf pattern on it: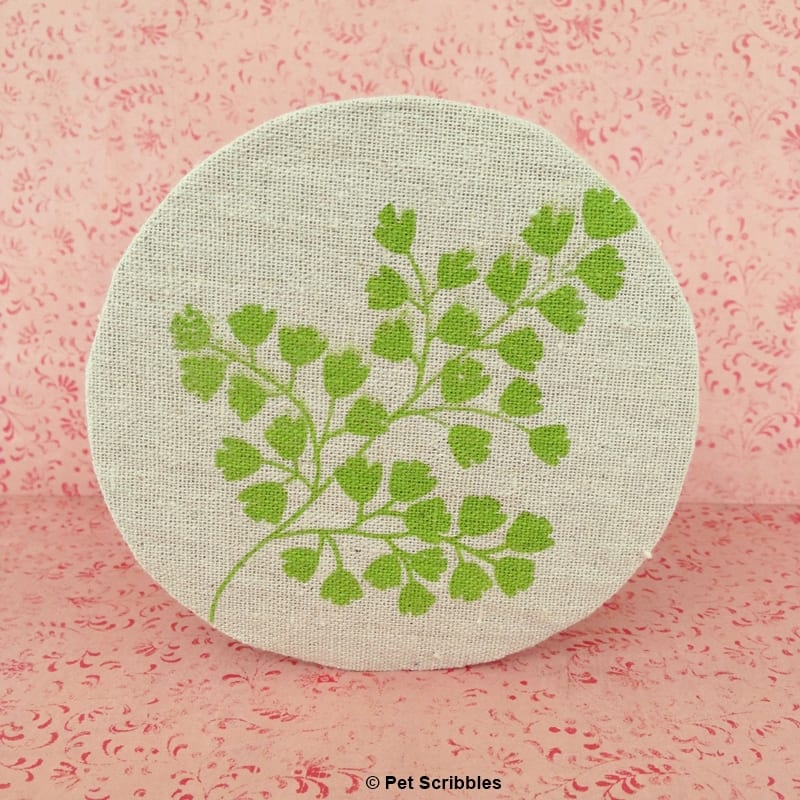 Get all the details in my quick video below: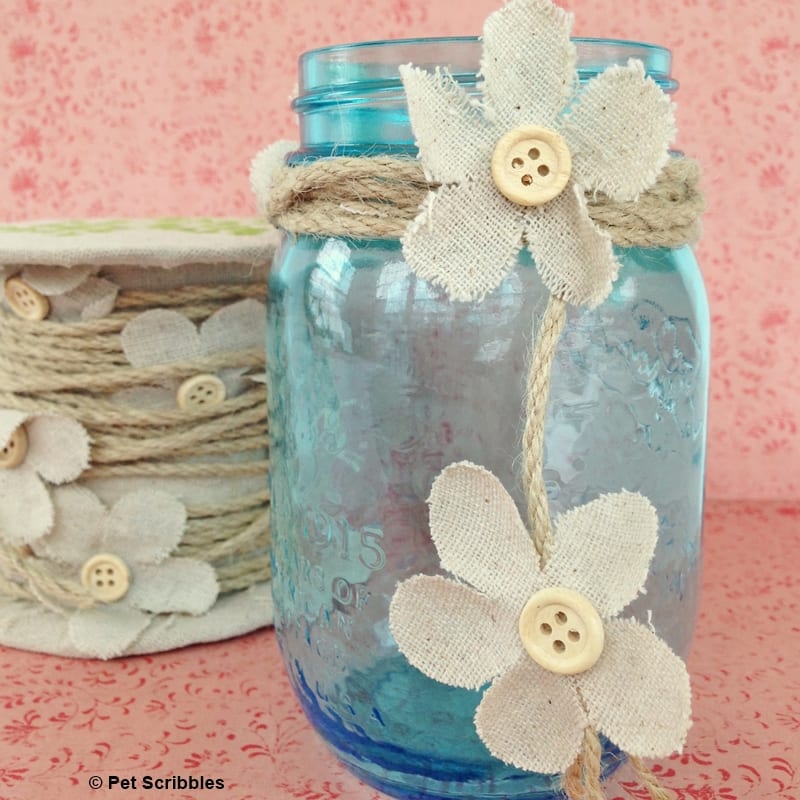 Very special thanks to Consumer Crafts to sponsoring this edition of Crafty Hangouts!
Happy crafting!