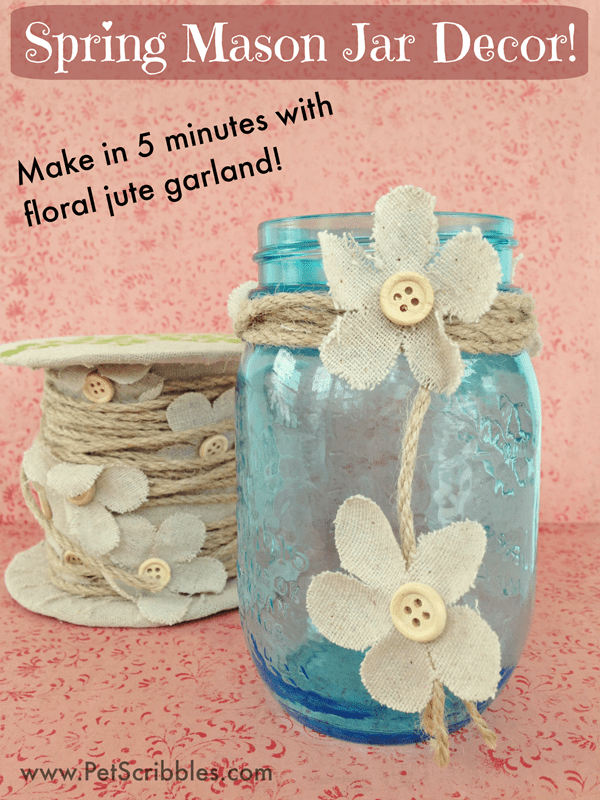 Welcome to our Spring edition of Crafty Hangouts, where we're sharing crafts you can make in less than 10 minutes!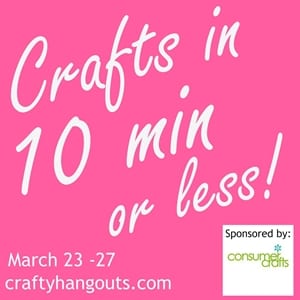 Create a pretty mason jar centerpiece in about 5 minutes, using some pretty floral jute garland with burlap flowers from Consumer Crafts!
You've got to see this garland – it's perfect for weddings or parties where you want a rustic yet feminine touch!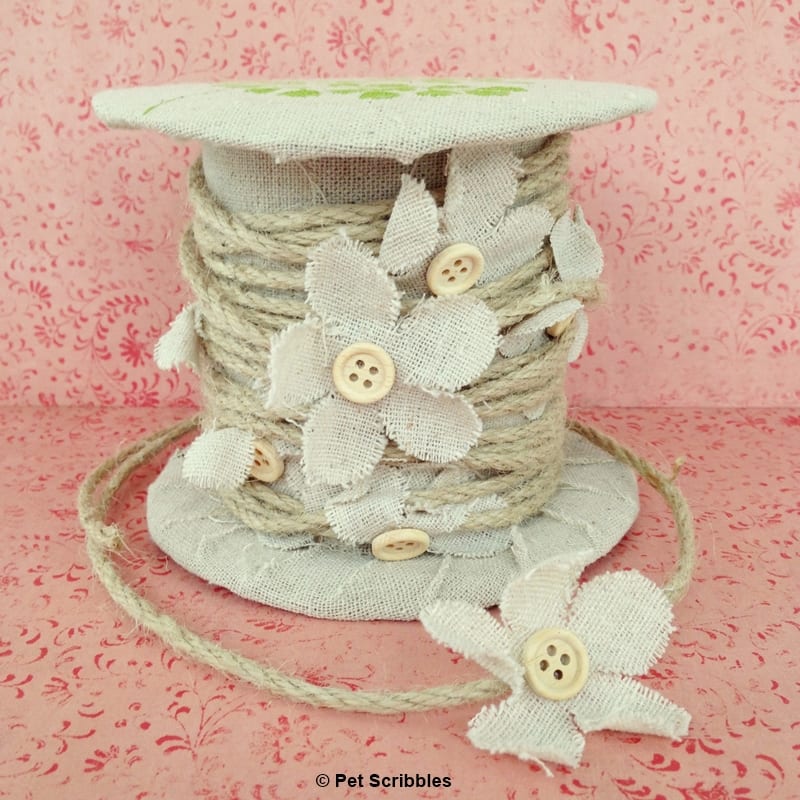 Isn't it gorgeous? You can order your own and get all the specifics on the garland here.
I couldn't get over that for only $5.97, you get 25 feet of this! Plus the top and bottom of the roll has a lovely stenciled leaf pattern on it: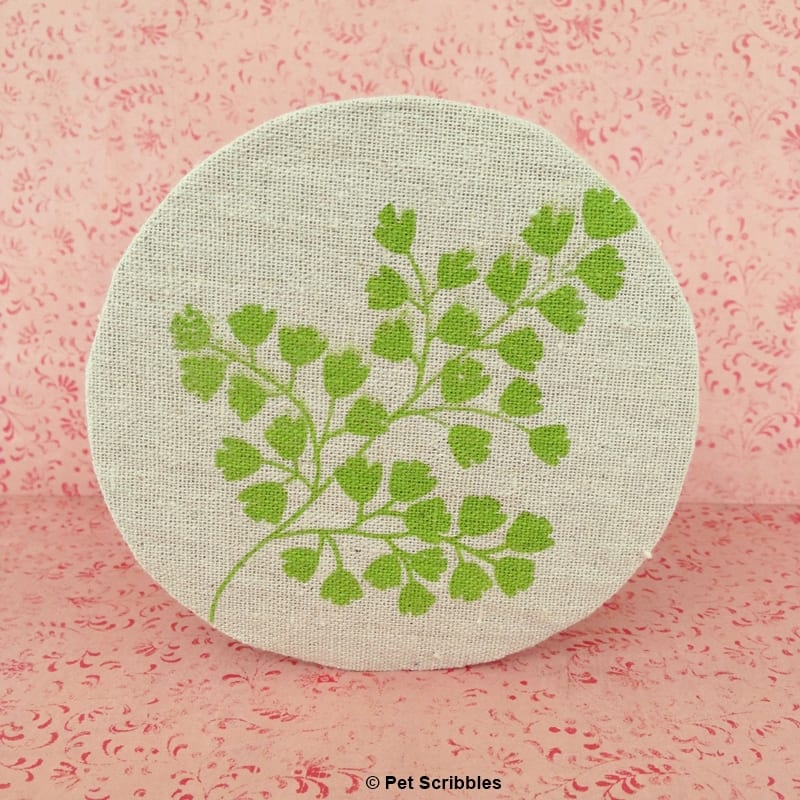 Get all the details in my quick video below: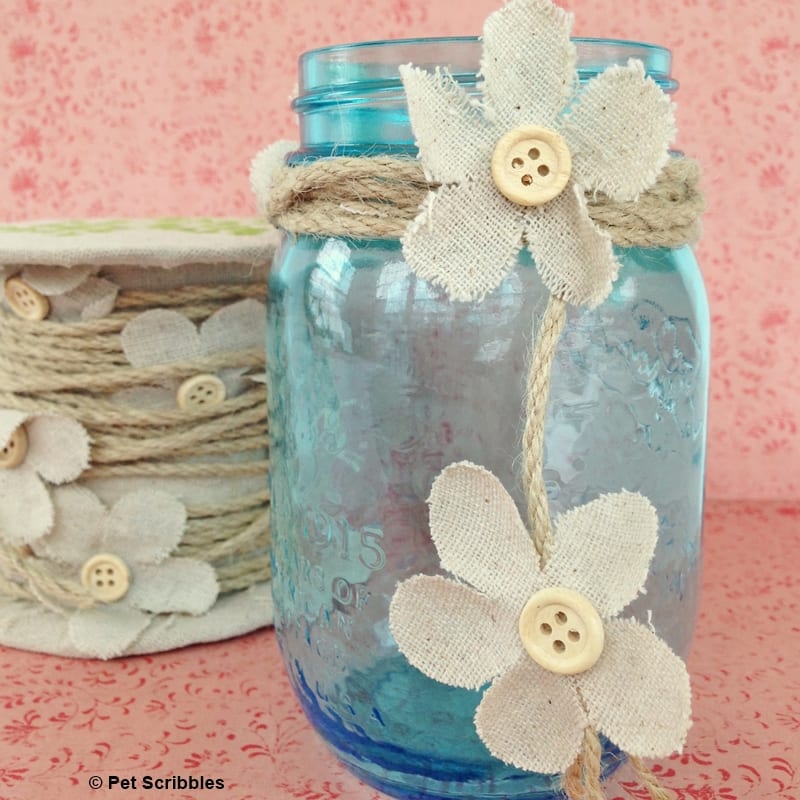 Very special thanks to Consumer Crafts to sponsoring this edition of Crafty Hangouts!
Happy crafting!
~Laura