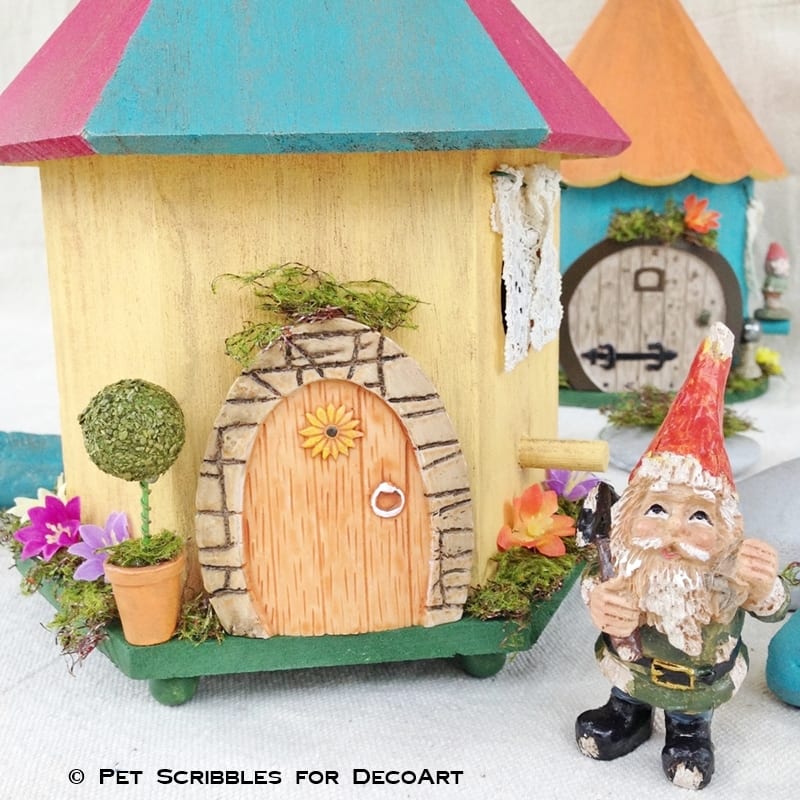 Last month, I shared two DIYs for your fairy garden: painted rocks and easy miniature lace curtains for a birdhouse fairy home.
And now I can share the birdhouse fairy home project with you! Hooray!
I created these fairy homes for DecoArt, to help show off how versatile their Patio Paint Outdoor acrylics are to use.
And what's cuter than a birdhouse fairy home tucked into your garden?
You can see my entire tutorial – along with step-by-step pictures – on DecoArt's website!
Click on the image above or click here:
Birdhouse Fairy Homes and Painted Rocks on DecoArt.com
Happy crafting!