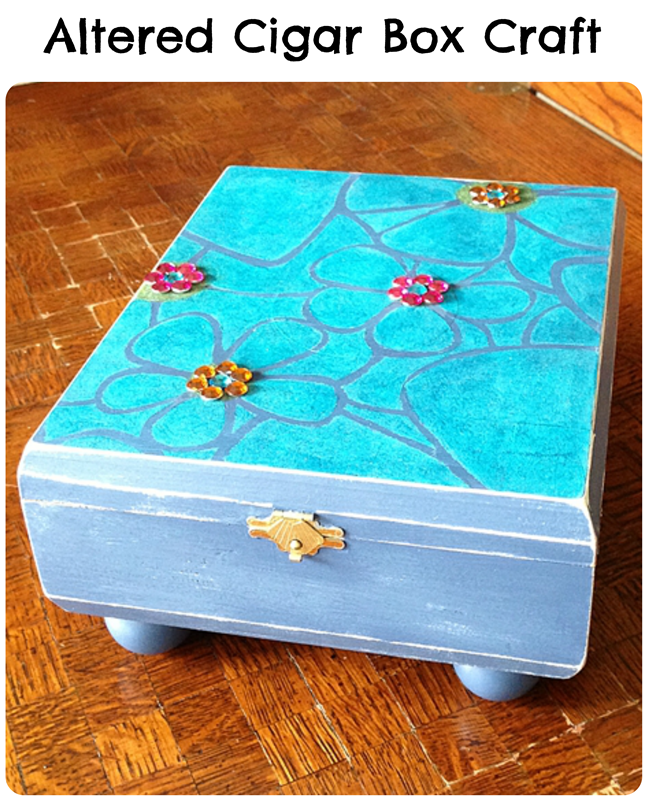 Lucky for me that a few of my neighbors love cigars, because I've ended up with some of their empty wooden cigar boxes to craft with!
Recently, I turned this cigar box…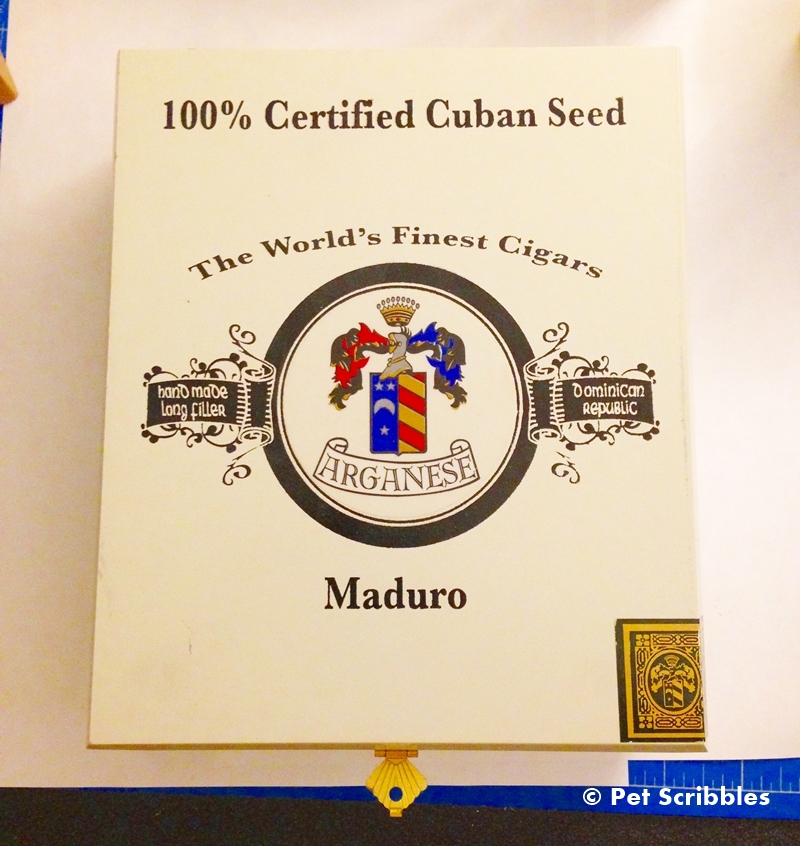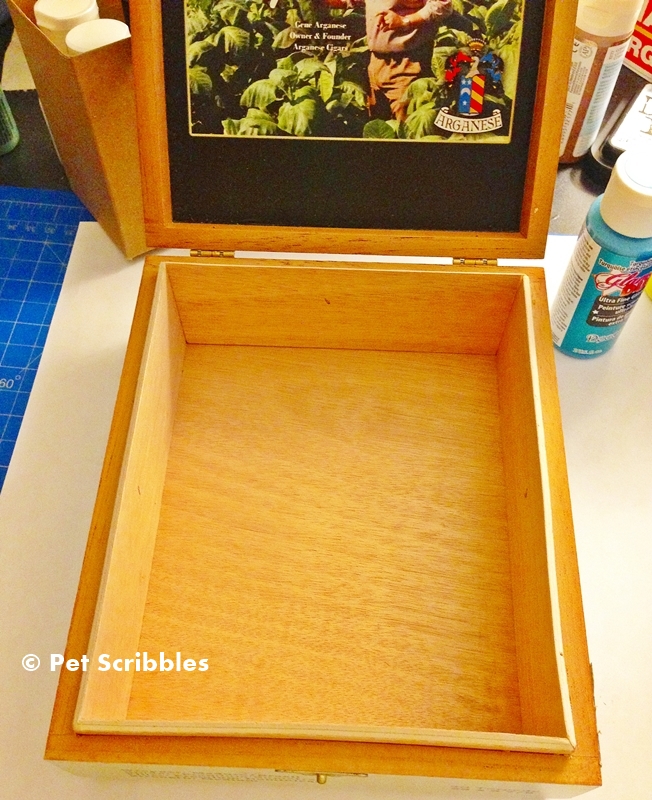 …into a little girl's treasure box!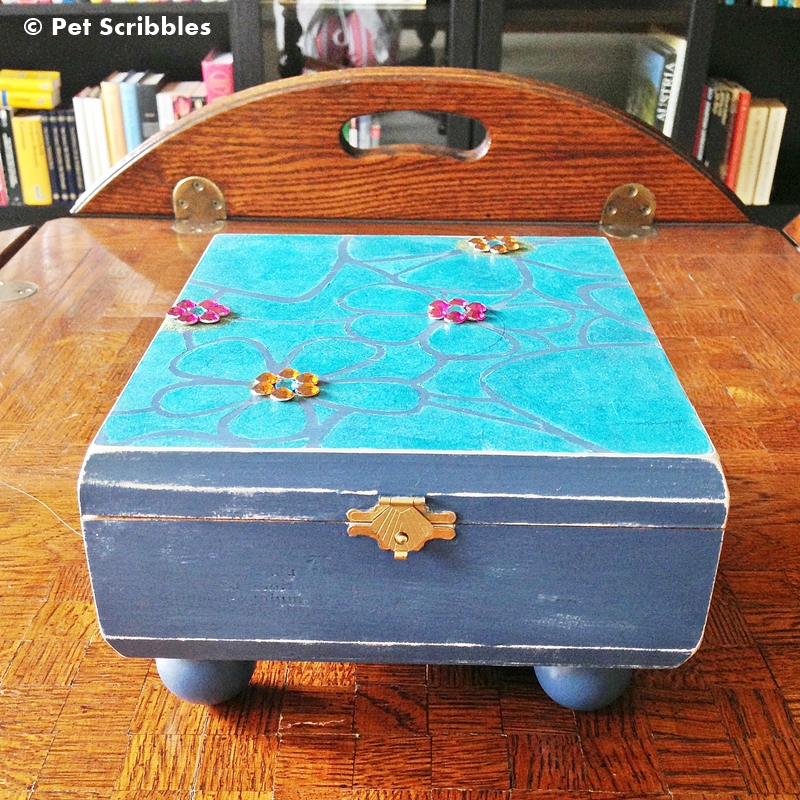 This was a project I did for DecoArt — I'm on their blogging team — and you can find my complete tutorial to make this on DecoArt's website by clicking here: Floral Cigar Box.
I thought I'd share a few pictures so you can see some of the details . . .
The top of the box: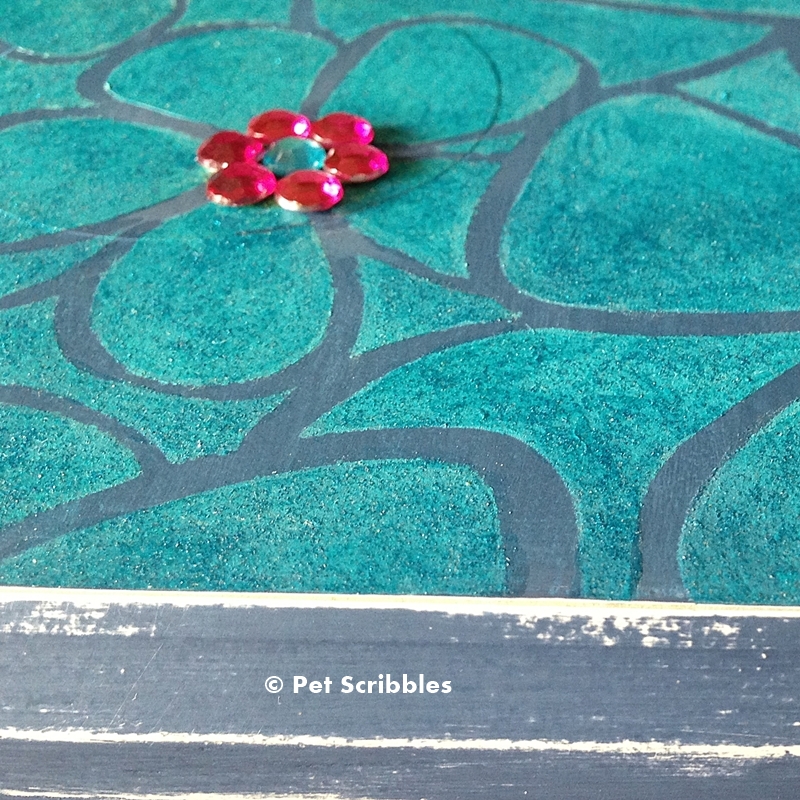 The side of the box, along with the pedestal feet I added: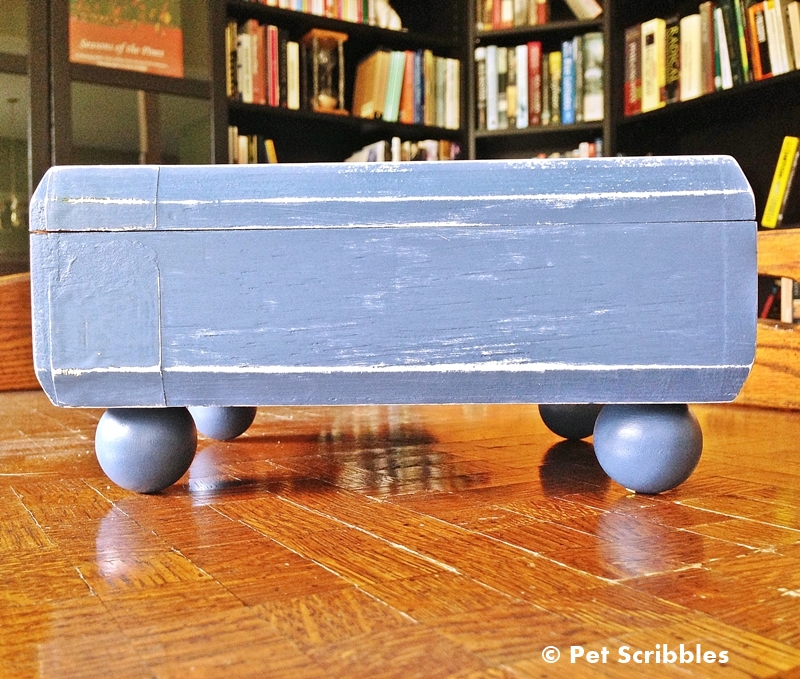 The inside of the box which says, My memories, dreams, secrets & wonderful stuff — the perfect sentiment for a little girl's special treasures!
Handy tip: For any lingering cigar smell, simply put some baking soda into a small dish and place inside the box for awhile.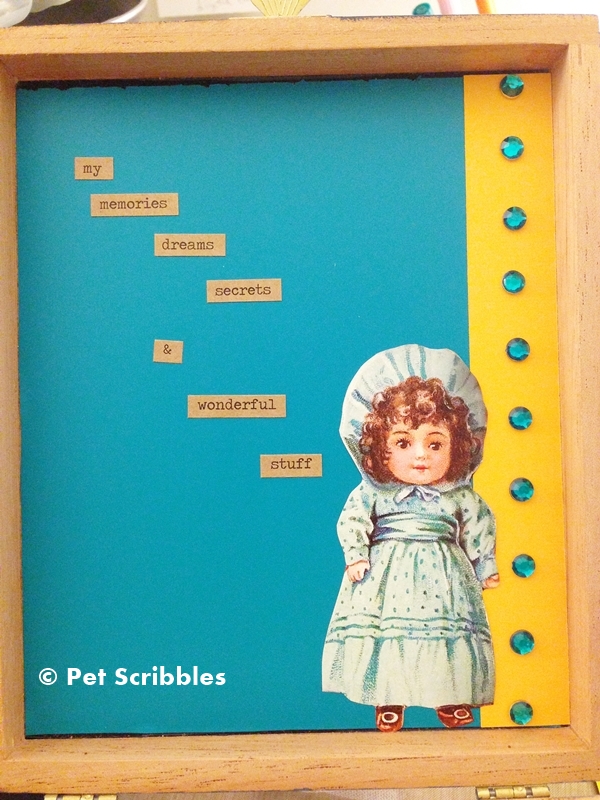 If you don't have access to a supply of empty cigar boxes, you can purchase new unfinished wood boxes at craft stores like Michaels. You can sometimes find them at thrift stores too.
Altered cigar boxes can be very useful to organize remote controls, writing supplies, jewelry, and all sorts of notions and embellishments for your sewing and crafting needs.
And as I show in this example, these boxes can make a sweet gift for a little girl! Kids love to have a special place of their own to keep their special finds!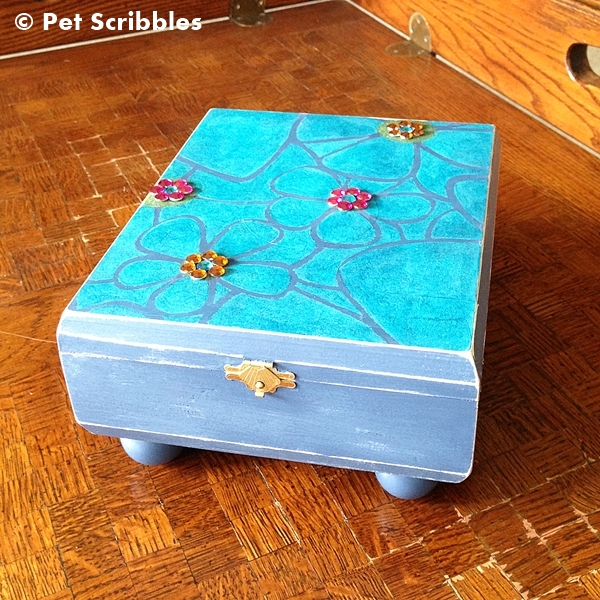 For the complete step-by-step tutorial on how I made this box, click over to DecoArt. You can also click on this pin to save it on Pinterest for inspiration!
Are you getting organized this month?
It always seems like the start of each new year is a good time to do so. I'm in the middle of organizing my craft studio. But I'm also one of those who tends to have a hard time locating things once I've tidied up. Hah!
How about you?
~Laura