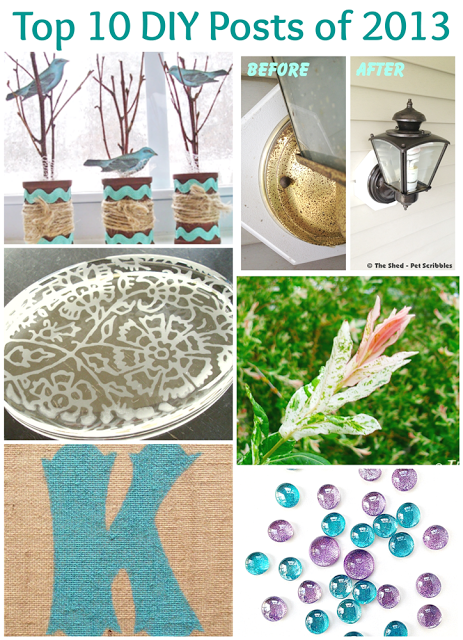 It's hard to believe that 2013 is winding down in just a few days!
I thought I'd do a roundup of my top 10 DIY posts for 2013. This is my second year in a row doing this, and if you'd like to see my top 10 posts from 2012 you can click here.
Without further ado . . . Here's a recap of my most popular craft, DIY and garden posts for 2013!
Number 10:

Number 9:
Number 8:
Number 7:
Number 6:
Number 5:
Number 4:
Number 3:
Number 2:
And my most popular post for 2013 is . . .
. . . drumroll please . . .
Number 1:
So just like 2012, there's a nice mix of gardening, crafts and DIY projects in the top 10. Another interesting year, but I can't believe how fast it went. I guess time flies when you're crafting fun!
Want to see more top 10 lists of the best creative bloggers out there? Check out this Pinterest board – just click on the image below – and get ready to be inspired! (And to pin a lot too!)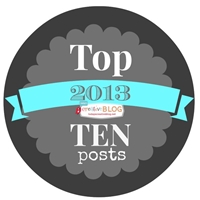 Happy New Year and here's to a creative 2014!