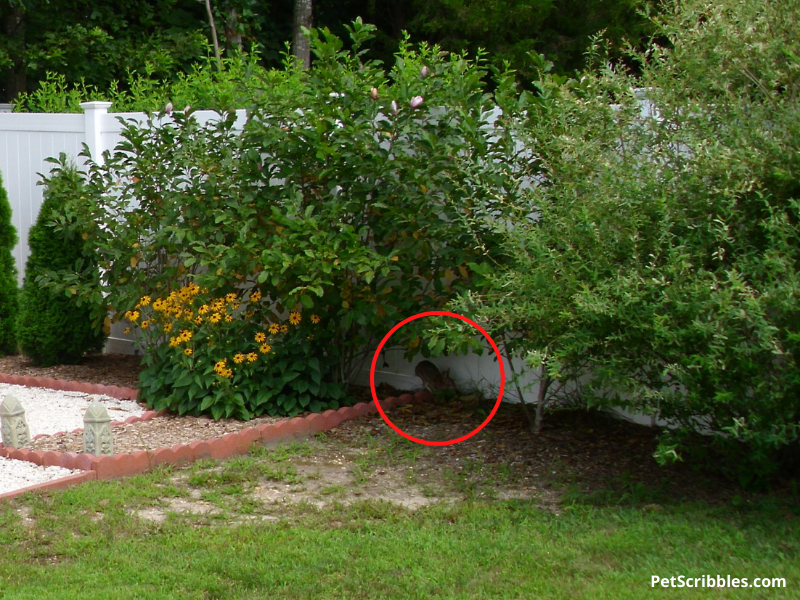 Yep — that's a rabbit. In our fenced-in back yard. He's an expert hole-digger and a pretty fast runner. The little girl inside my head thinks he's cute. The adult gardener in my head is not happy he's enjoying our large vegetable garden.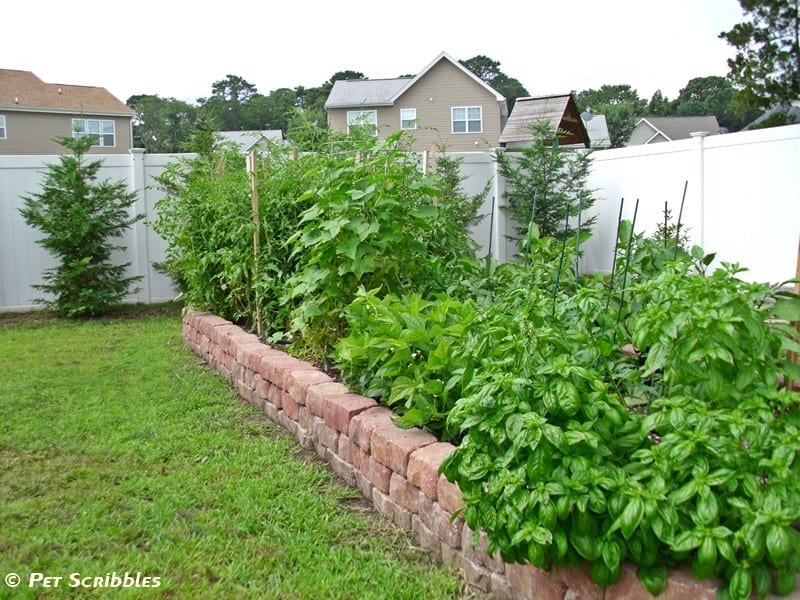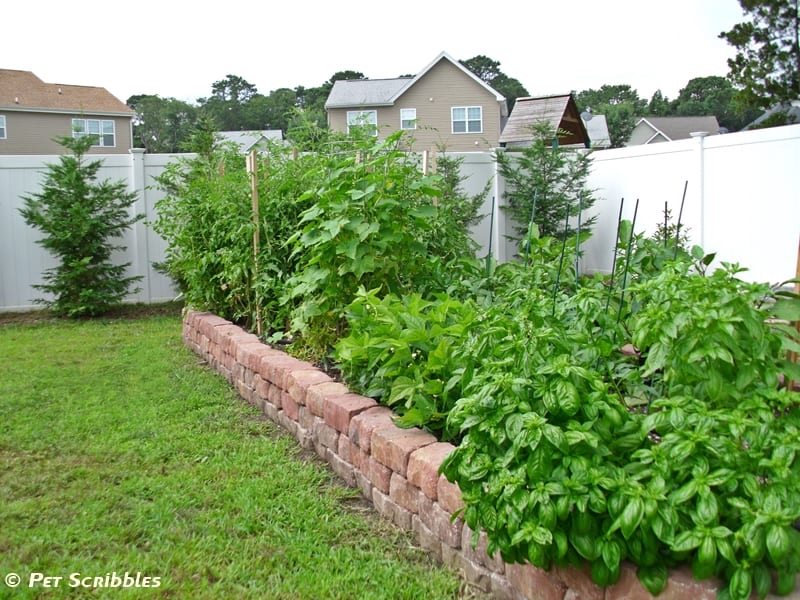 I spotted him when I was editing a backyard garden photo . . .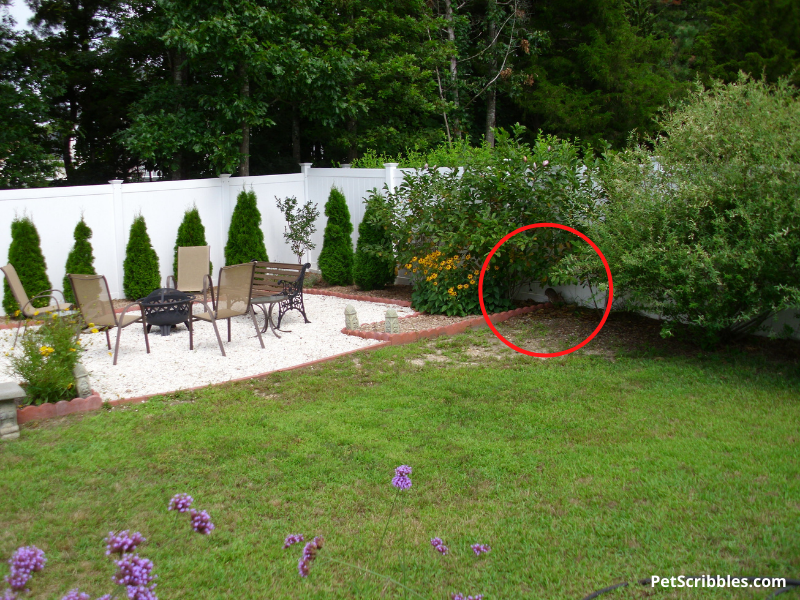 There he is, in the middle of hopping over the low decorative garden edging . . .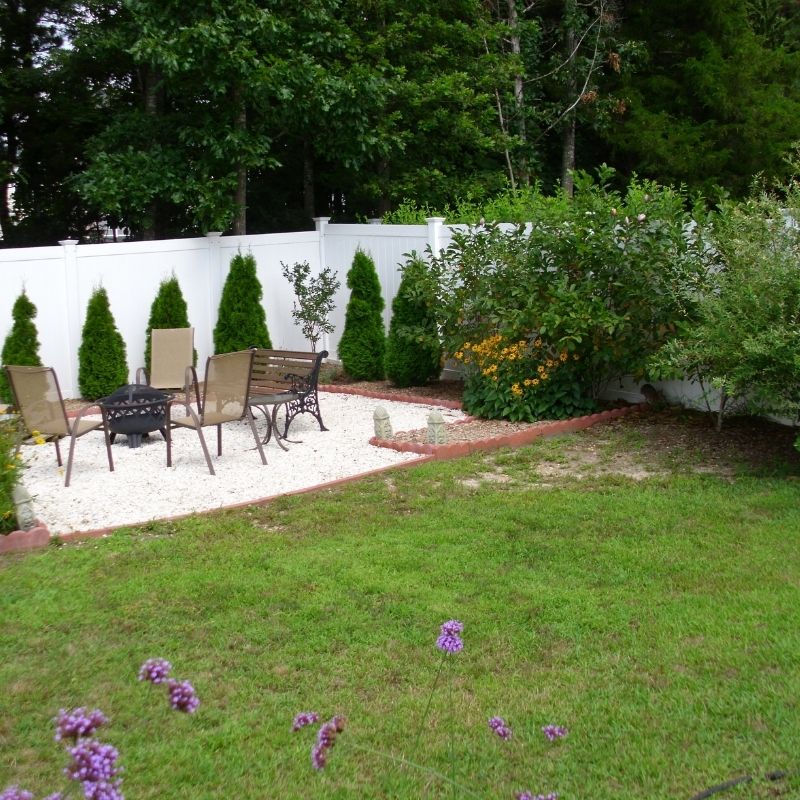 We've seen him a few times now, and we even had to evict him from his rather posh, self-built home hidden inside our giant vegetable bed. My husband sprayed that stinky animal repellent stuff around, but this rabbit is fearless. Either that or he's got a stuffed up nose and can't smell the scent that is supposed to invoke the fear of God in rabbits.
When I was growing up, I read the novel Watership Down by Richard Adams. I loved that book, and reread it about six years ago. That book definitely gets my imagination going on what this rabbit is up to, who he's hanging out with, and where is the big warren — the one with the central meeting space for all of the rabbits in the community . . .
But I'm not sure we can co-exist peacefully. We do have things in common, like our mutual love of the flowers in my back yard. However, the rabbit wants to eat them, whereas I just want to enjoy looking at them.
Sigh.