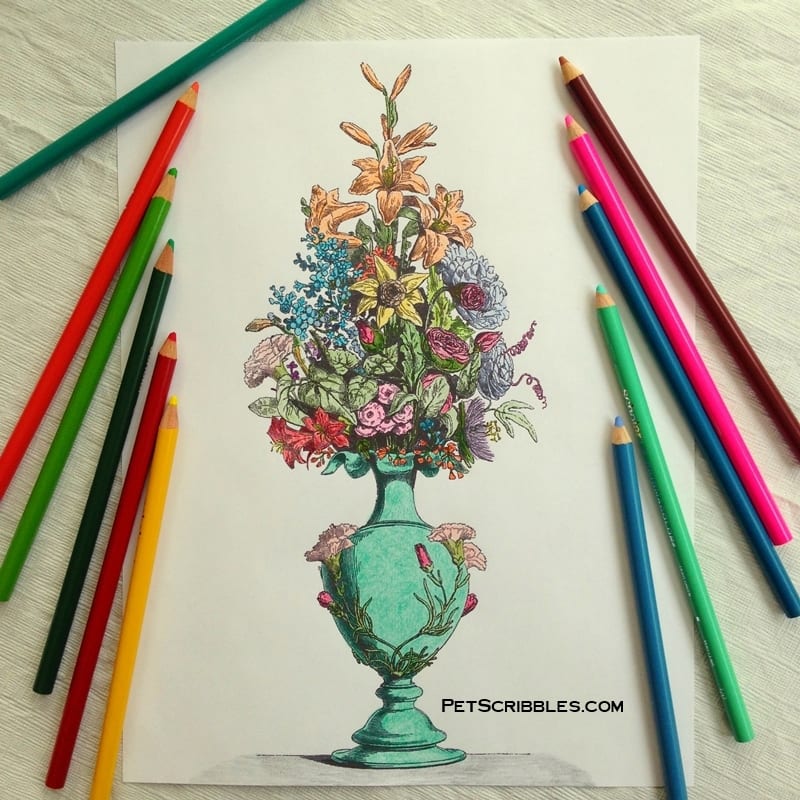 I have a great way to find free vintage adult coloring pages for your own personal use: look for vintage black-and-white images on the web. (I'll share a great source in just a moment…)
I mentioned recently that I've been enjoying the benefits of adult coloring books. There are so many books to choose from, and it can quickly become an expensive hobby!
One of my favorite websites for free vintage images is The Graphics Fairy. So why not check out this same website to find vintage images to color in?
Think about it: many vintage images are line drawings done in black and white. Such images are perfect to use as coloring pages!
Here's an image I found on The Graphics Fairy here: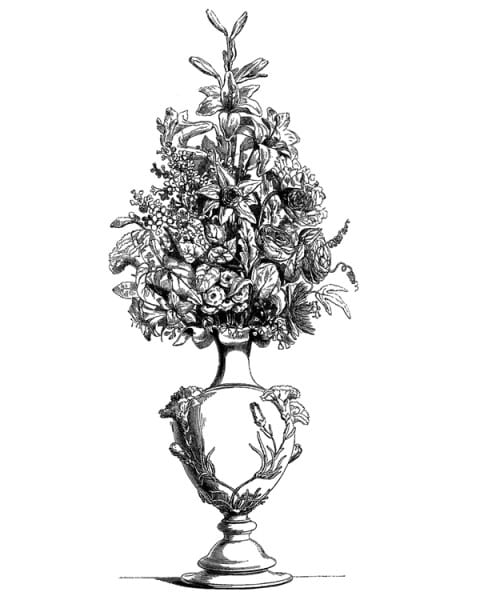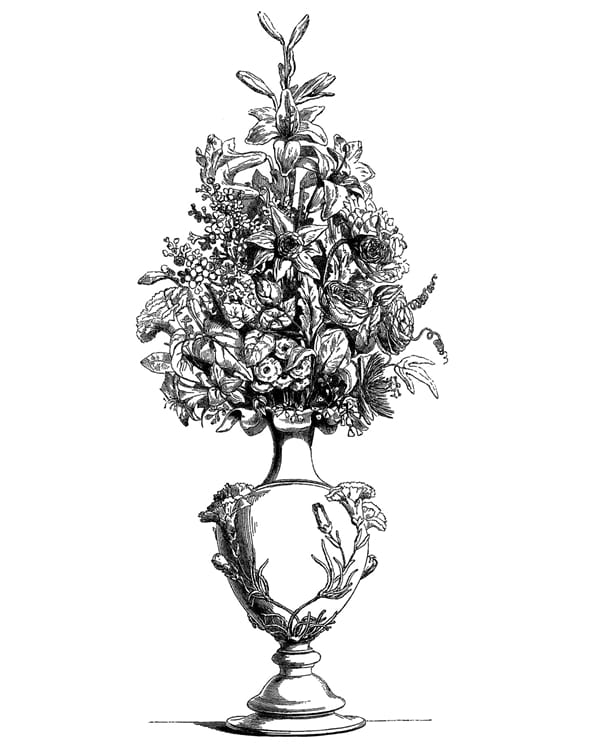 I simply followed the instructions to download the image, then printed it out on a standard 8.5 inches by 11 inches sheet of paper.
I spent quite some time coloring this image in, and thoroughly enjoyed it!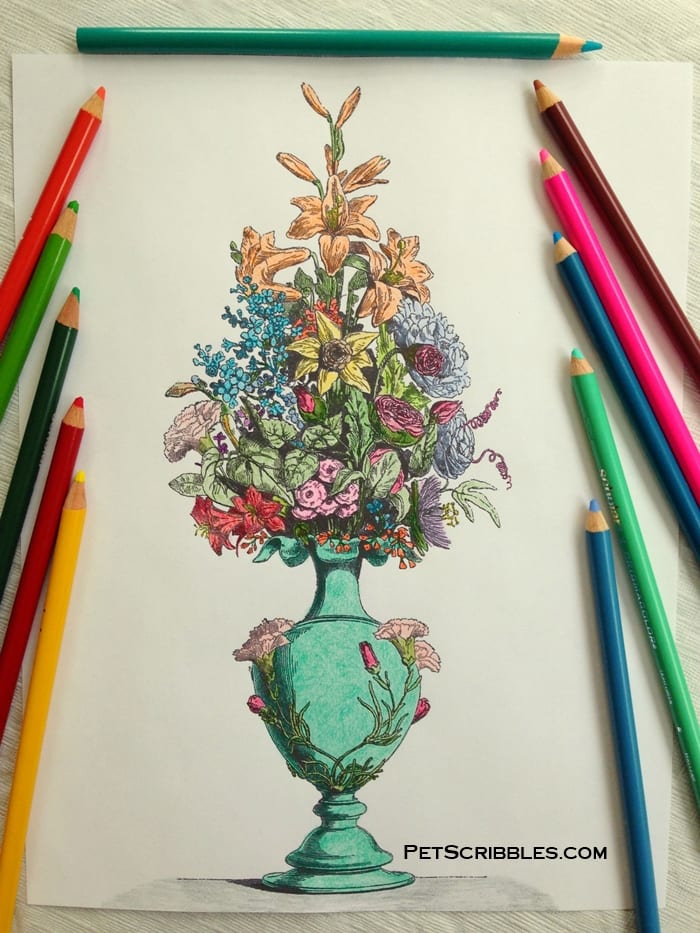 You can bet I'll head back over to The Graphics Fairy to find more images to download and color for free. And you should too!
Happy crafting!
~Laura