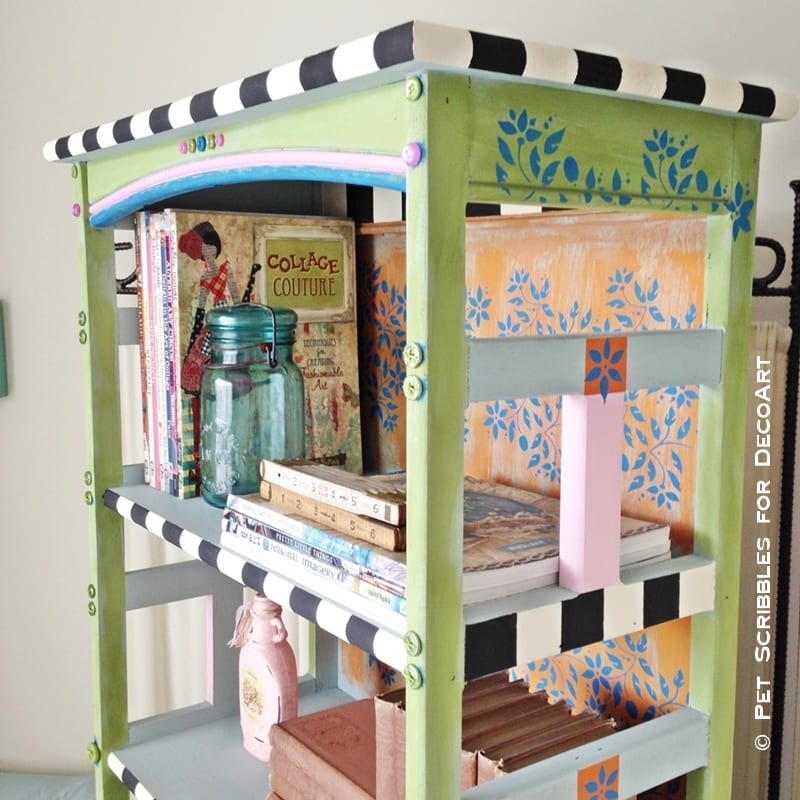 Last month I worked on a fun project for DecoArt: a charming painted bookcase, to demonstrate how versatile and fun DecoArt's Chalky Finish paint line is.
I painted this bookcase based on a pair of socks for inspiration.
Socks?
Yes! My friend Laura gave me an adorable pair of MacKenzie-Childs socks as a gift when I visited her in Colorado! I've always loved the whimsical designs of MacKenzie-Childs, so having their designs on comfy socks is simply awesome!
So awesome that I designed a painted bookcase around them!
You can see my entire tutorial — along with step-by-step pictures — on DecoArt's website!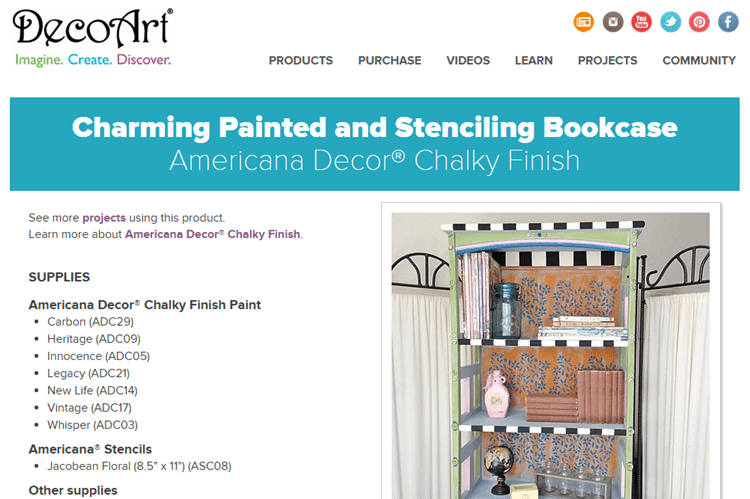 Click on the image above or click here:
Charming Painted and Stenciling Bookcase on DecoArt.com
And click on any of the Related Posts below to see more of my chalky finish painted projects here on Pet Scribbles!
Happy crafting!
~Laura