Happy September! Although the weather might still feel like August, I've got some fun – and super-easy – Fall decorating ideas for your home!
I love when September 1st hits every year! To me it's the start of the Fall season, even though the first official day of Fall is still weeks away.
Fall Decorating: 5 easy ideas!
If you're like me, you begin to put out little bits of Fall here and there around your home, gradually adding things as the season kicks in. Here's 5 easy decorating ideas that I've done, which you can do now and enjoy through Thanksgiving!
1. DIY Pumpkin Cookie Cutter Garland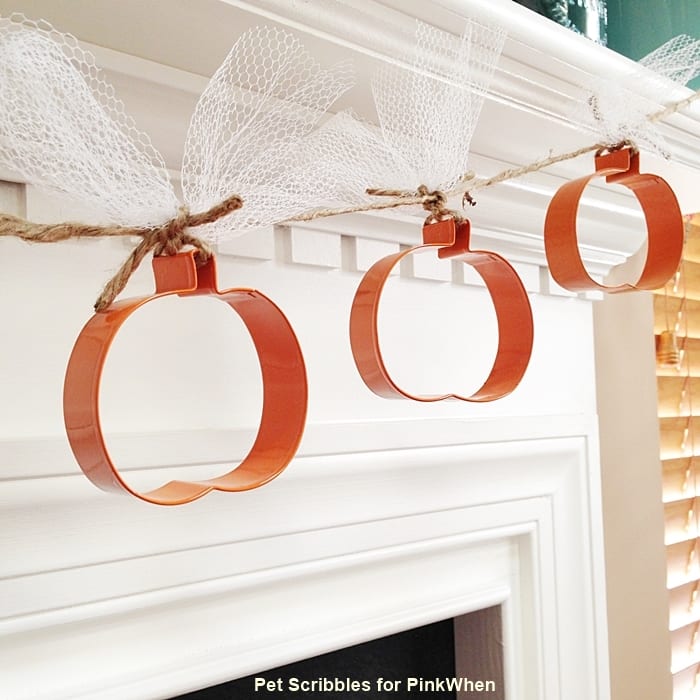 Supplies are easy for this one. In addition to pumpkin-shaped cookie cutters, you need twine, tulle, scissors and a ruler.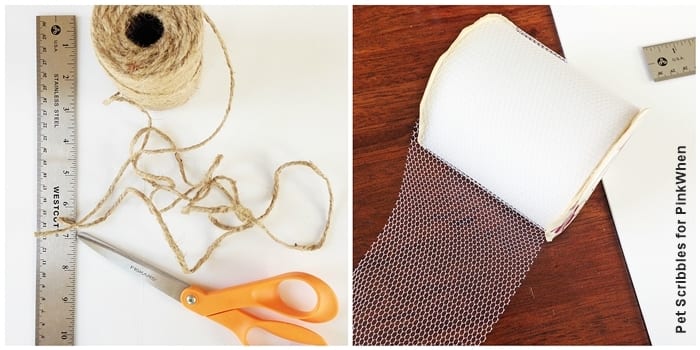 Click here for more info: DIY Pumpkin Cookie Cutter Garland
2. Easy Fall Flower Arrangements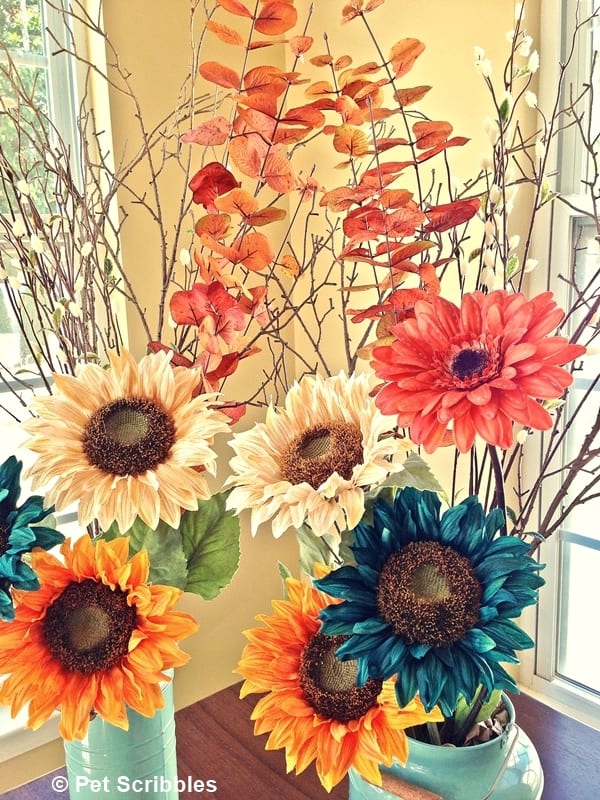 One of my favorite places for faux flowers is Michaels. They have such a neat variety and guess what? It's only September 1st but Michael's already has their Fall stems and flowers on sale for 40% off!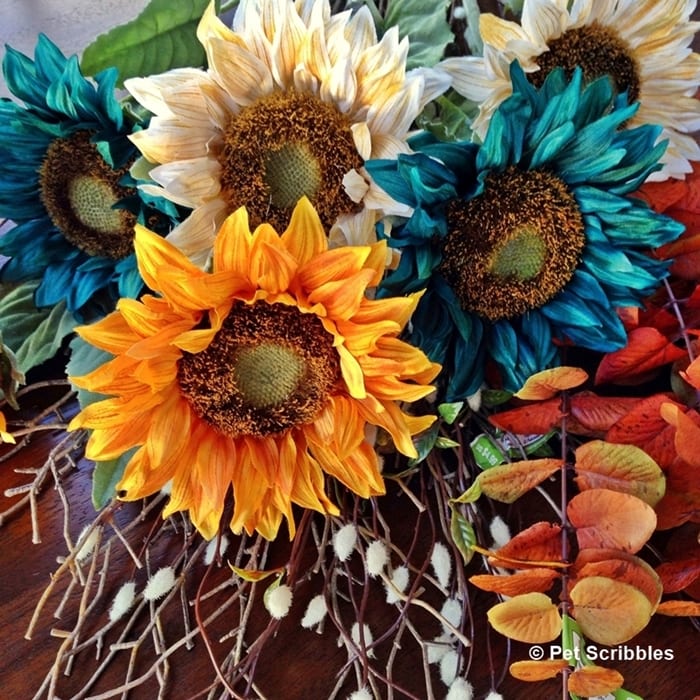 Click here to see how I put my Fall arrangements together: Easy Fall Floral Arrangements
3. Decorating Vases and Indoor Pots for Fall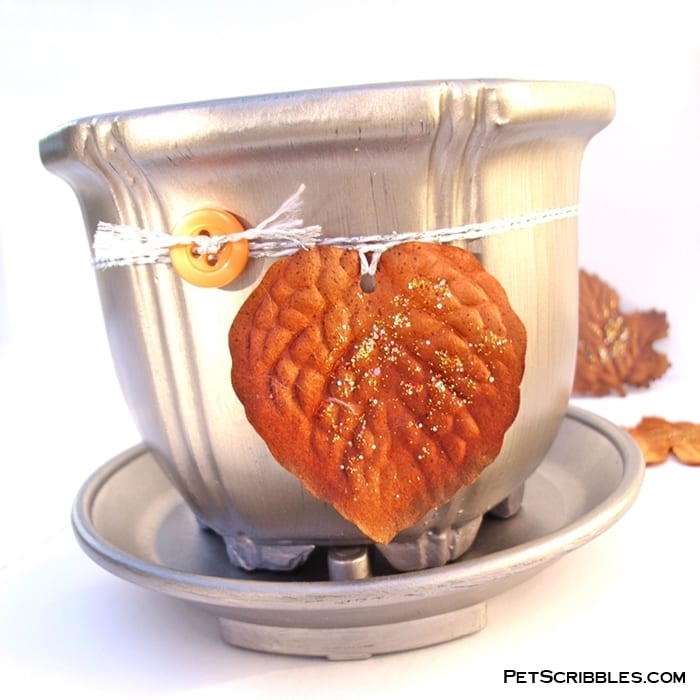 Here's another easy one! Using some baker's twine, some Fall-colored buttons and faux leaves, you can quickly decorate vases and pots you already have on display around your home.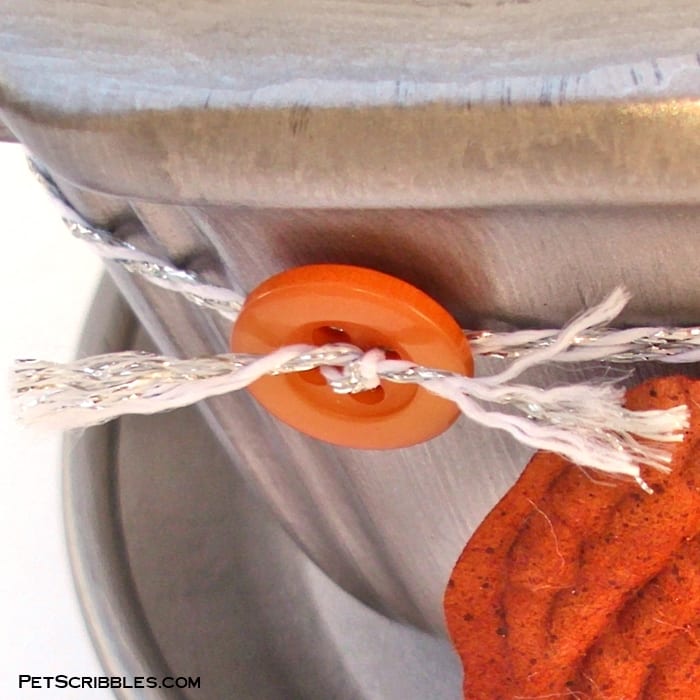 Click here to see how I decorated this little pot: DIY Silver Gilding and Fall Decor
4. Outdoor Planter filled with Gourds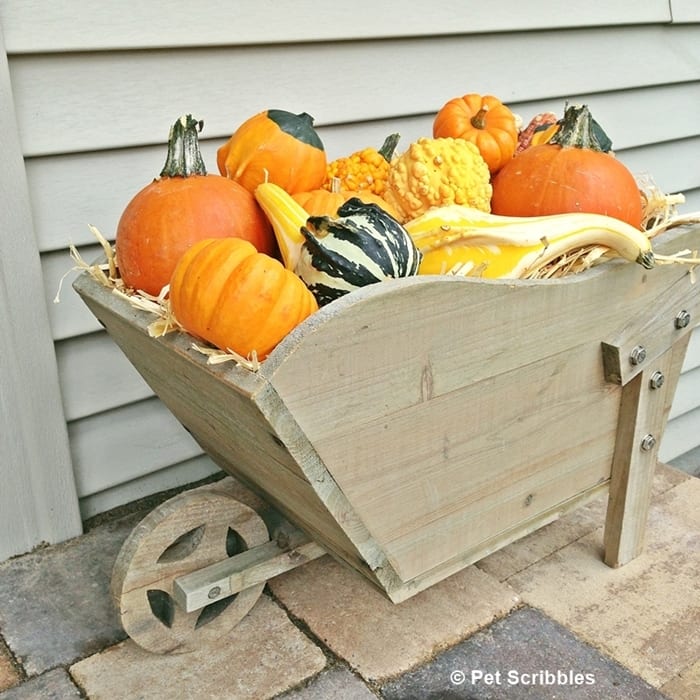 In this example, I used a vintage wheelbarrow planter that I had been meaning to freshen up. (The rusty screws weren't holding the wood together anymore!)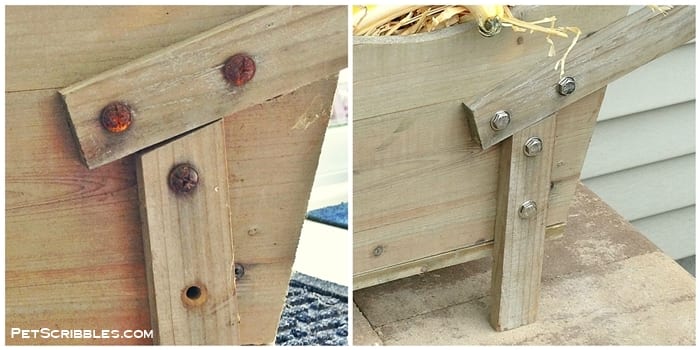 Easy how-to: Buy some hay from the craft store — or use real hay if you have easy access to some, and purchase some gourds and you're practically finished before you even begin! Add a few rocks on the bottom of the planter to weigh it down. Add the hay, then enjoy arranging the gourds on top. And you're done!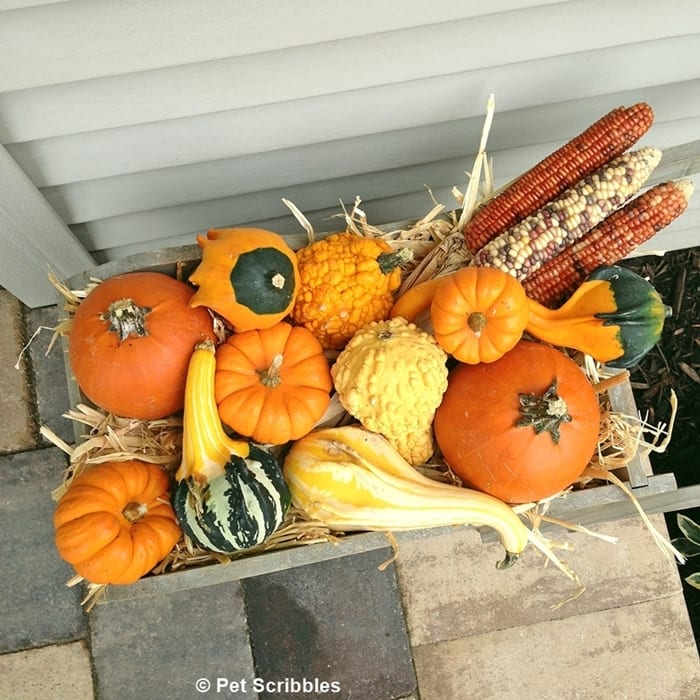 5. Add a layered bow to an existing Fall wreath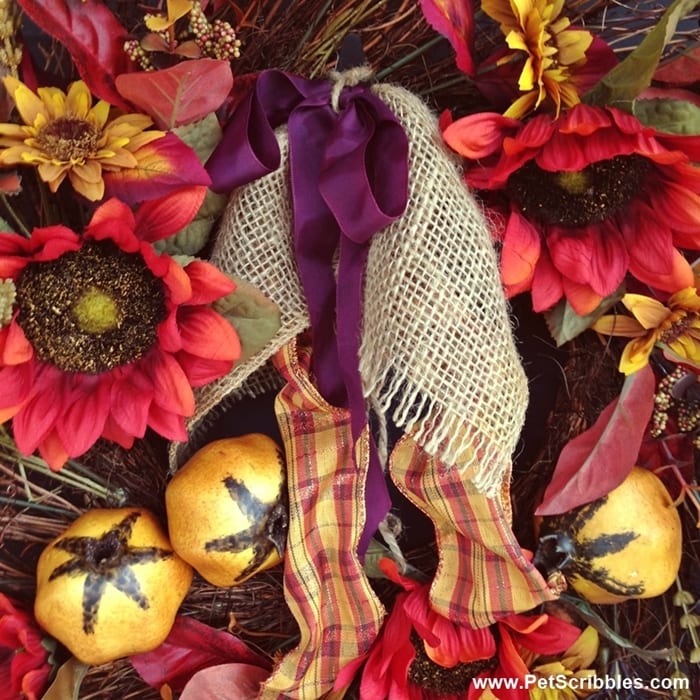 Last year, after I planted purple mums in our front garden beds, I realized that my front door Fall wreath didn't have any purple in it at all. And I wanted some.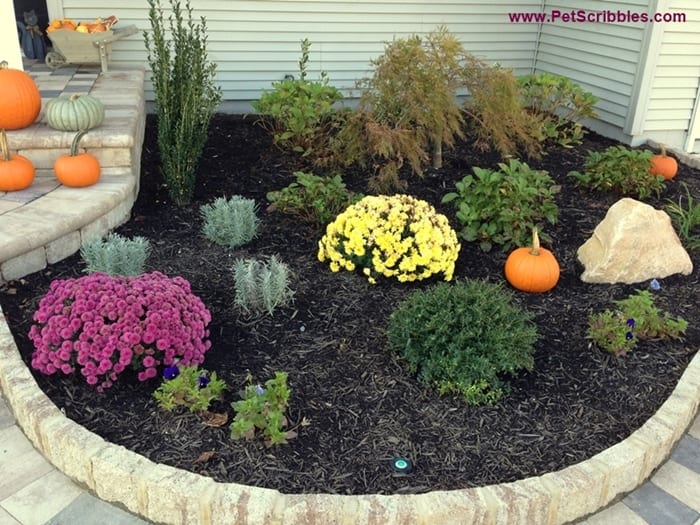 This was a quick fix, using two ribbon scraps and a strip of burlap. A subtle change that made a big difference!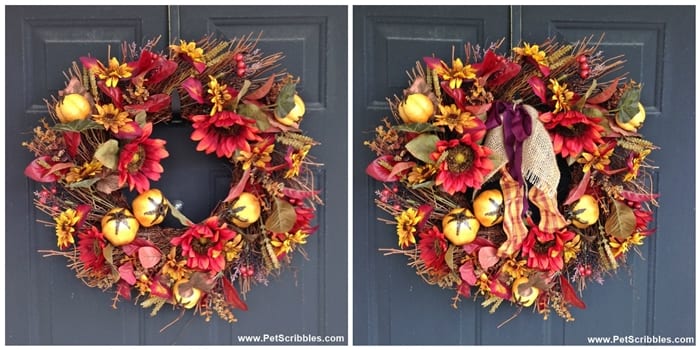 Click here for the step-by-step DIY: Quick and Easy Layered Wreath Bow
I hope these ideas have inspired you to add a few little touches of Fall – for now – around your home!
Happy September!
~Laura