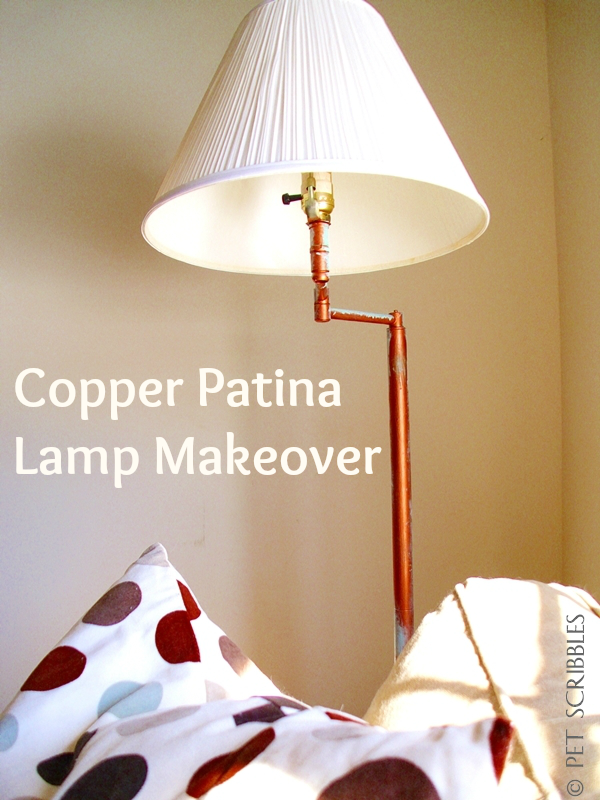 Recently I was given the awesome opportunity to try out the Metallic Effects Paint line from Modern Masters. I redid some old planter boxes, which you can learn more about in my post here: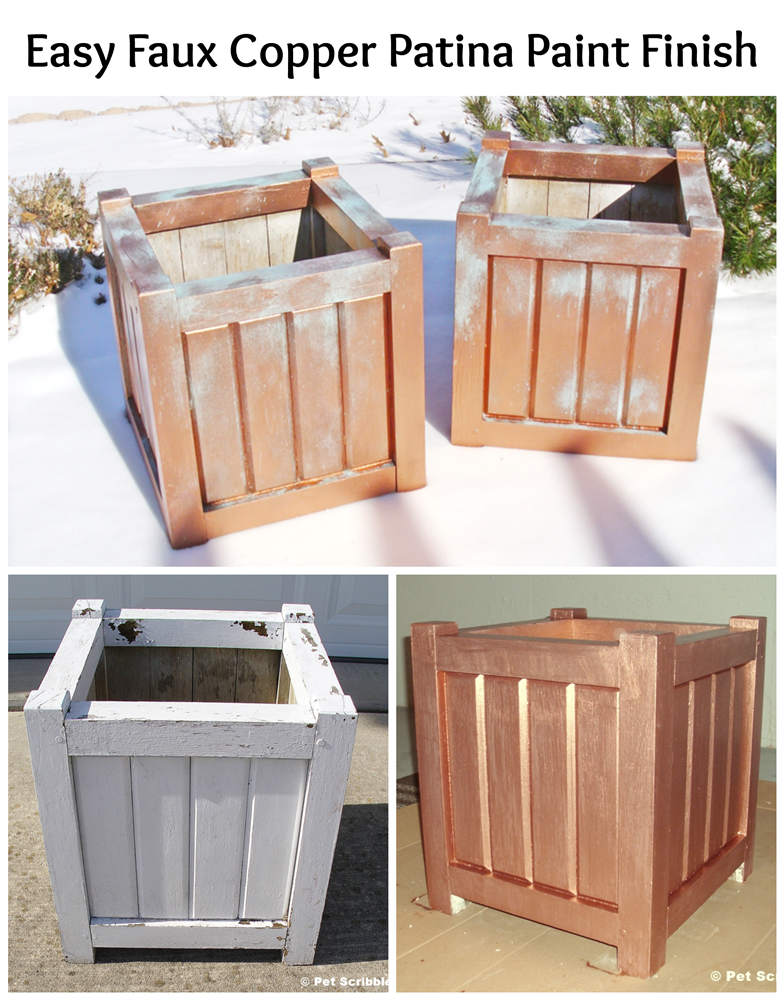 As I hinted in that post, I also gave an old, metal floor lamp a much-needed facelift using the same Modern Masters paints. And what a difference!
Here's a few "before" detail pics of the old lamp: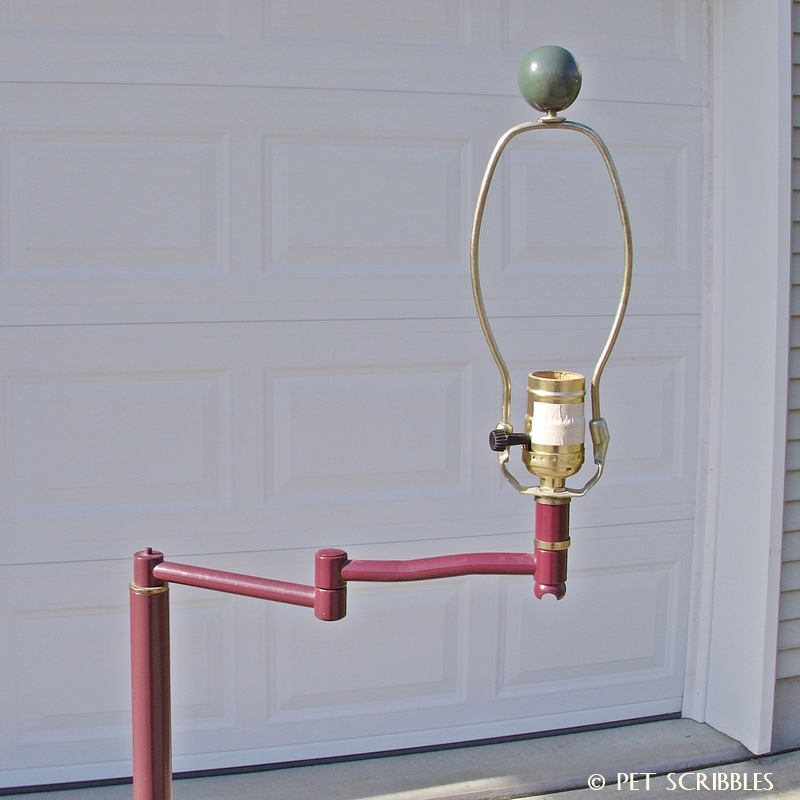 Outdated purple-mauve color!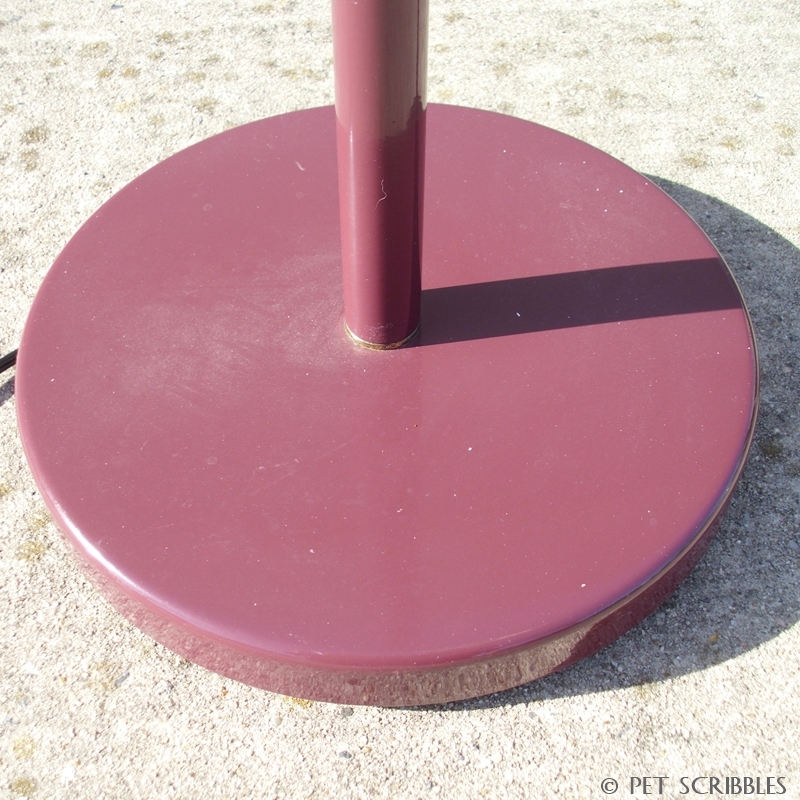 With an outdated hunter green ball finial on top!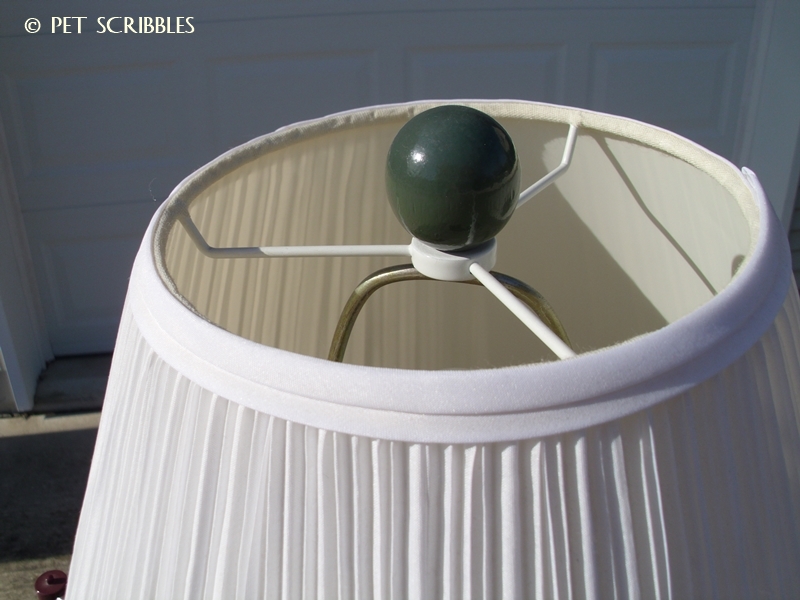 Please refer to my wooden planter box post mentioned above for in-depth specifics about supplies needed, pictures of the products used, and detailed steps.
Here's an overview of the process . . .
Step One: I applied one coat of Modern Masters Metal Effects Primer to the lamp and the finial. Let dry thoroughly for several hours or overnight.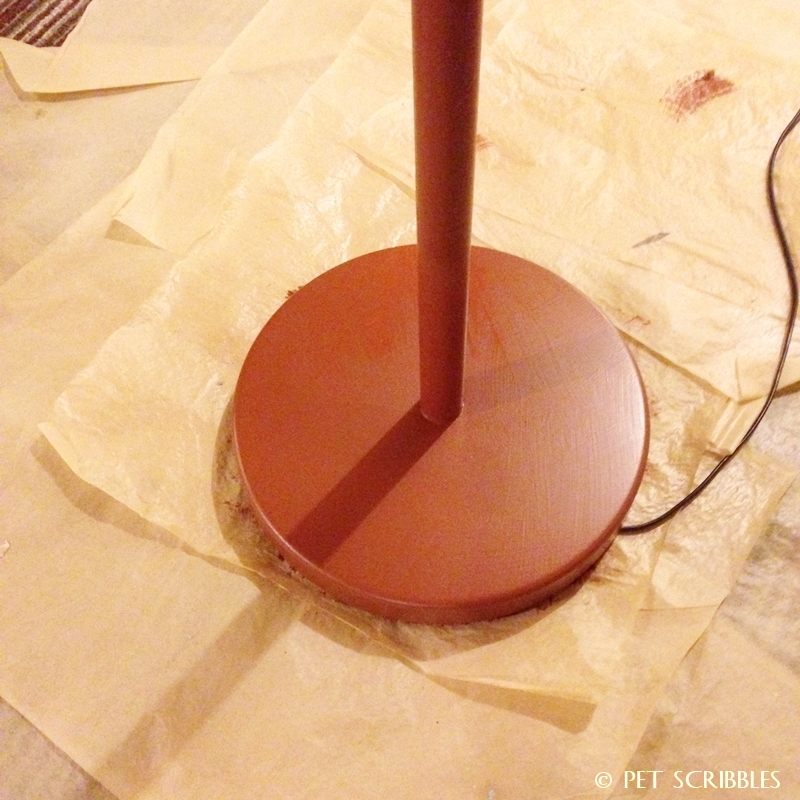 Step Two: I applied one coat of Modern Masters Copper Reactive Metallic Paint. Let dry for several hours or overnight.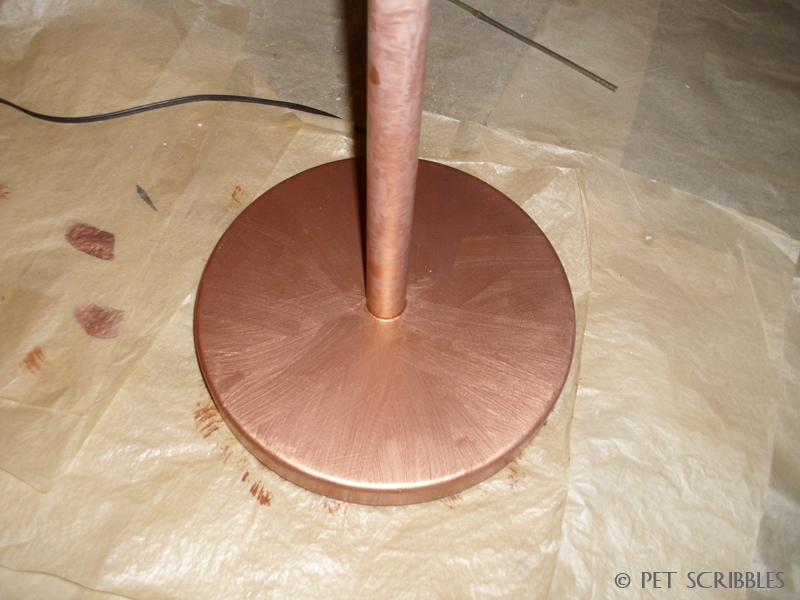 Next comes the most involved step, but as I mentioned in my previous Easy Faux Copper Patina Paint Finish post, this step is also the most fun!
Step Three: Apply a second coat of the Modern Masters Copper Reactive Metallic Paint, and while the paint is still wet, spray on the Modern Masters Green Patina Aging Solution. It's best to work in small sections at a time, first painting and then spraying one section before moving on to the next.
Here's a shot of the lamp base, this time with the wet patina solution on it, plus some extra copper paint droplets I added to give the base some texture.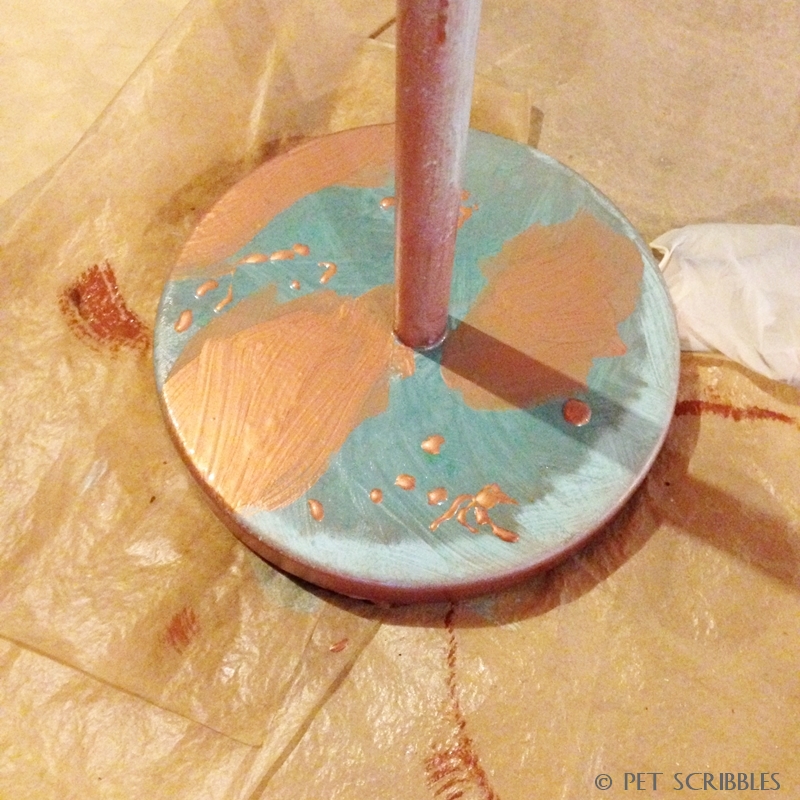 I was totally playing at this point, and that is what makes this step so much fun: there's no way to screw this up!
Here's the final patina finish once everything was dry: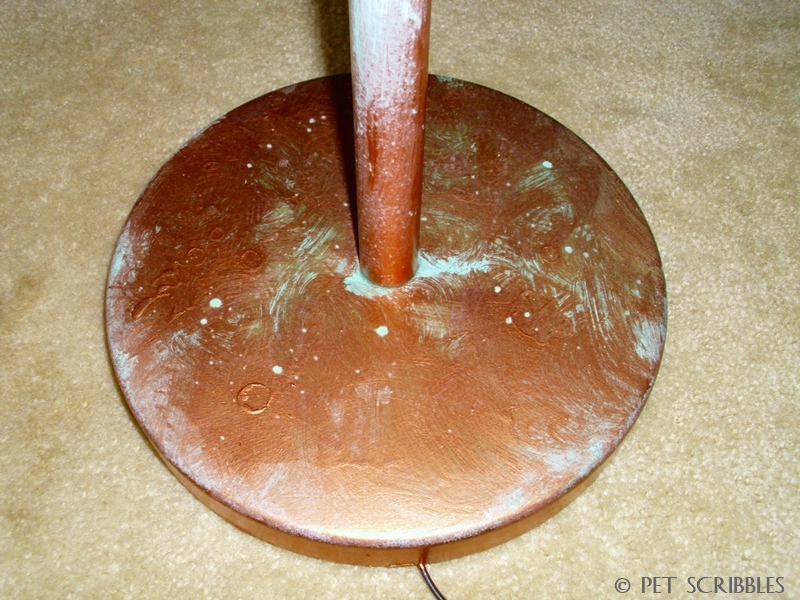 I love this look so much!
Here's a before-and-after of the lamp finial: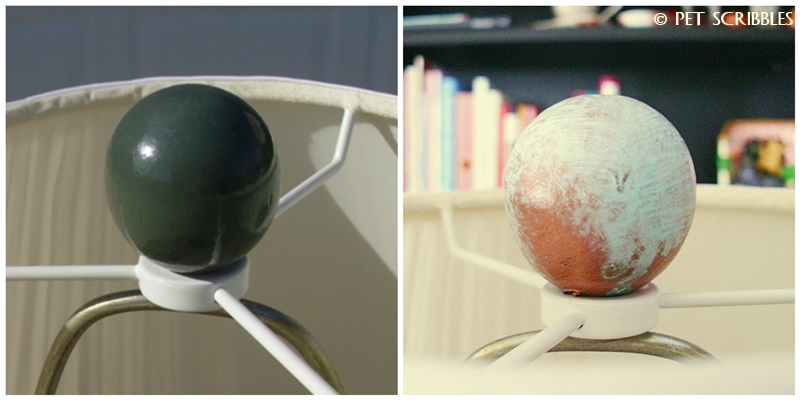 This lamp finial went from sad to rad! There are times when I stand on my toes to admire it. Who does that? Who admires a lamp finial? Over and over again? I do!
The long neck of the lamp looks almost like aged copper piping: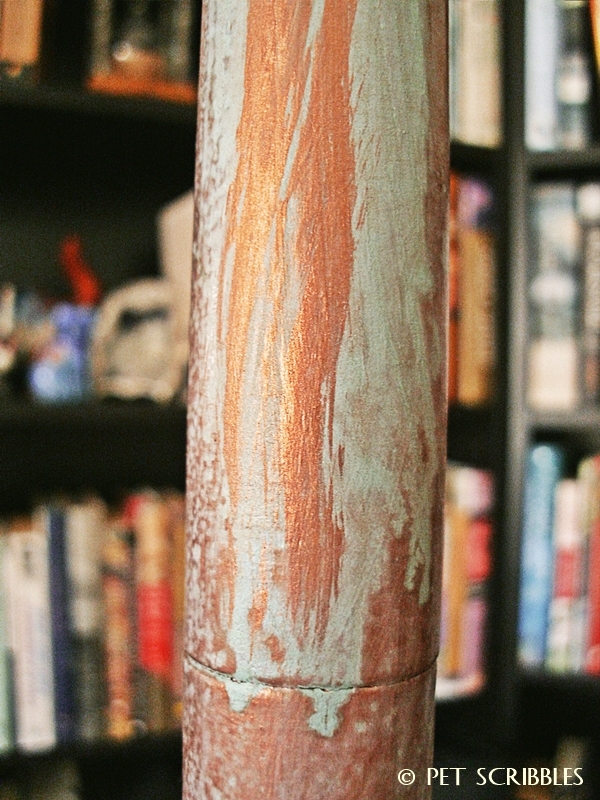 I took these photographs in our library, where this lamp resides. I love this copper patina finish in a room primarily full of black bookcases and colorful book covers!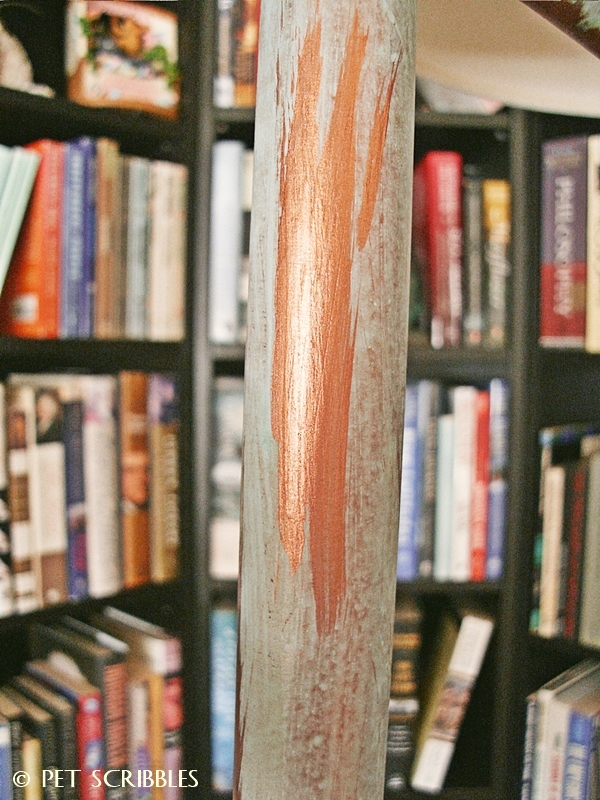 Here's another before-and-after shot: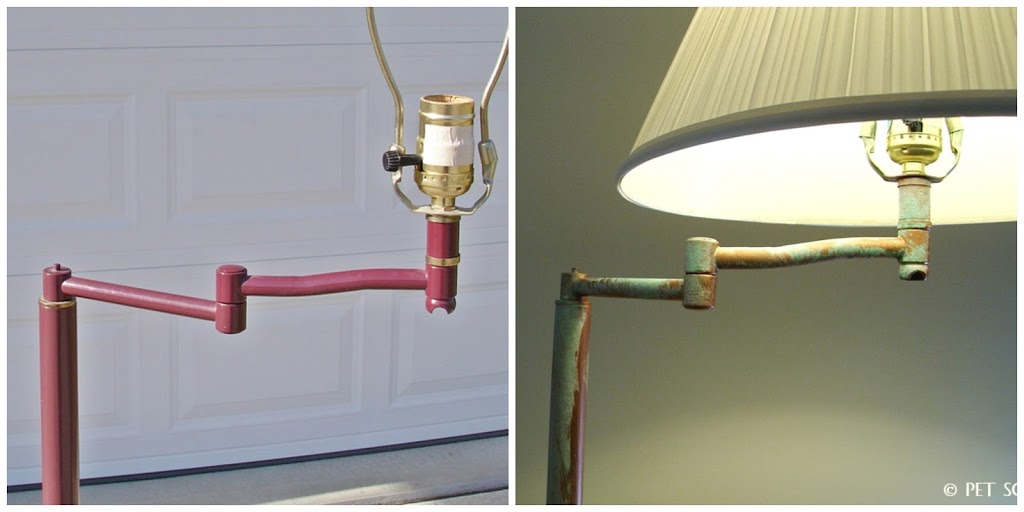 This floor lamp has taken on a "pipe" look just by giving it a new "old" finish! So cool!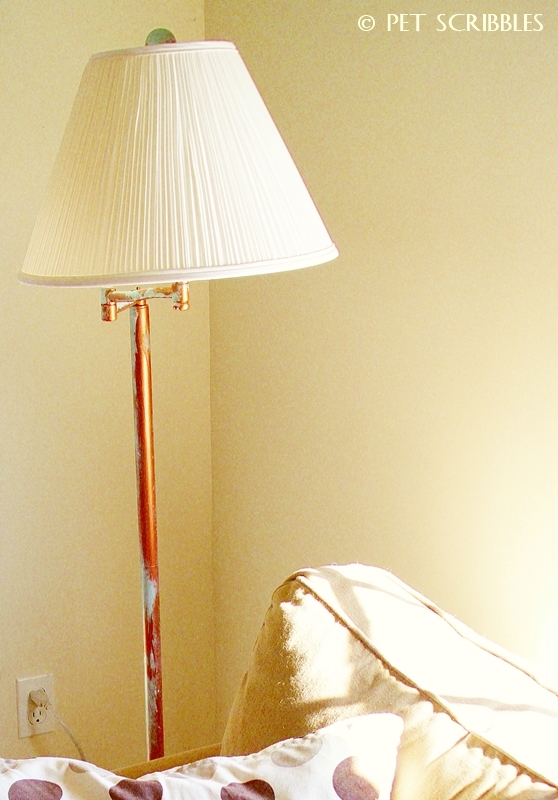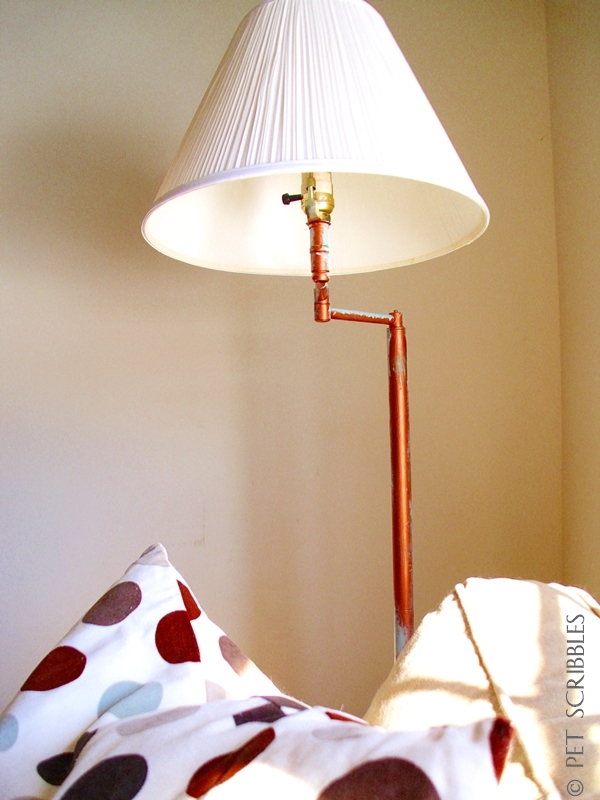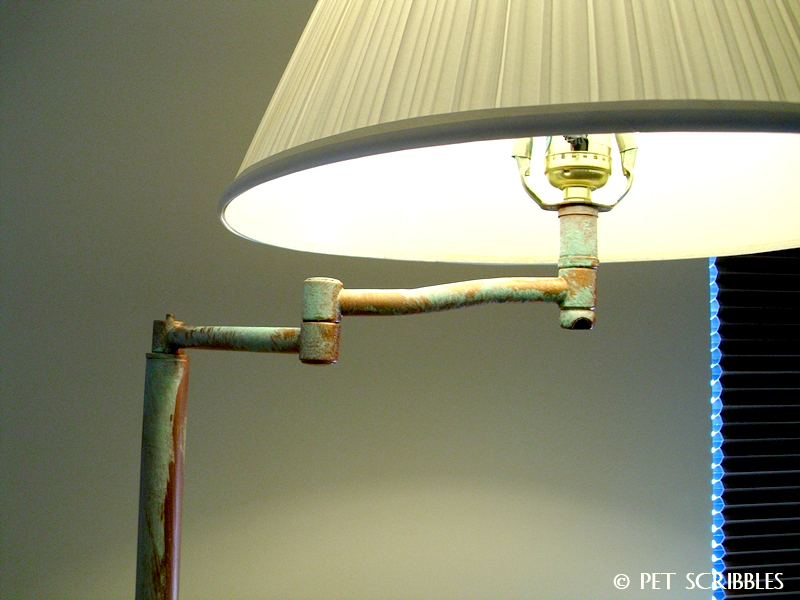 Can you tell I'm happy with how this lamp turned out?
I thought so!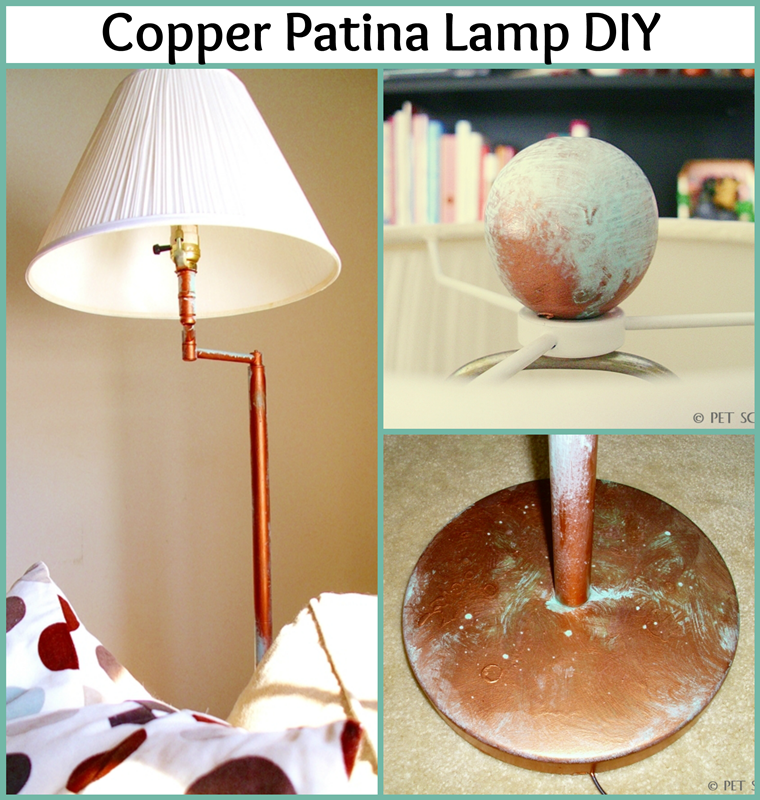 Happy painting!