I've got such an easy Fall arrangement to share with you: a rusty beer stein plus some faux flowers equals easy Fall decor!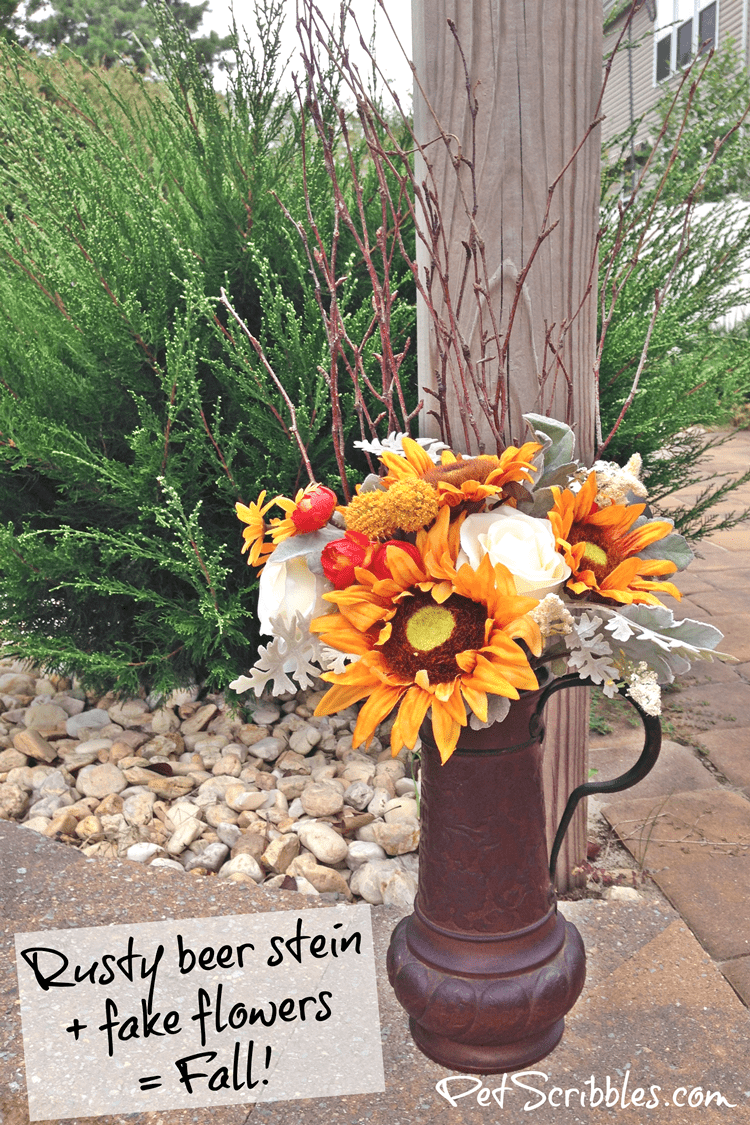 First, the rusty beer stein:
The close-up details are amazing. Combined with the rusty color, it just says Fall to me.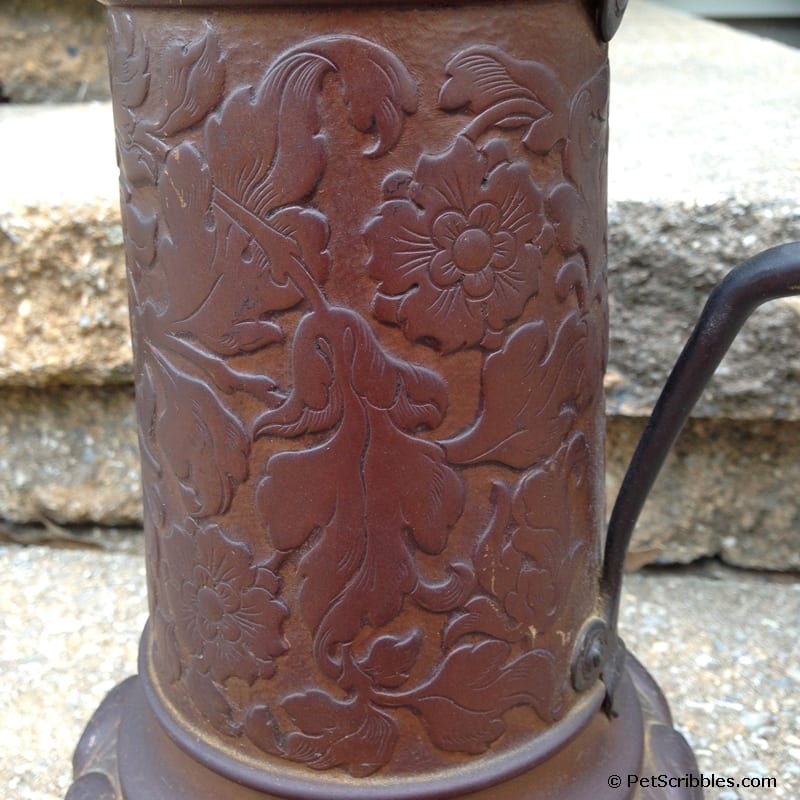 Next come the faux flowers, which I found at Michaels: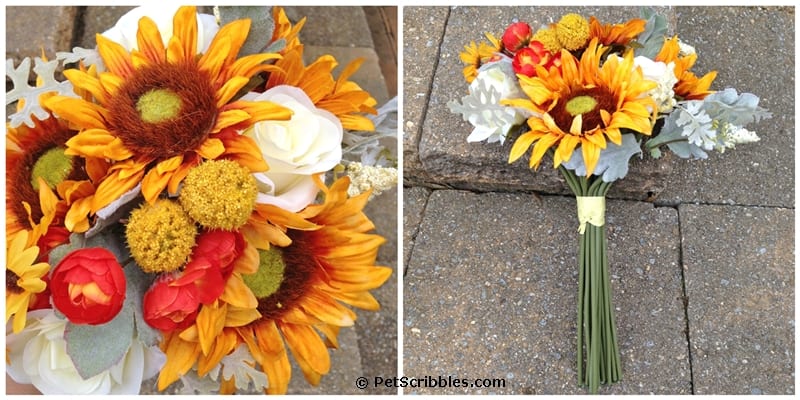 This a ready-made bouquet of fake flowers! How much easier does it get?
No fussing with trying to arrange individual stems. Easy peasy!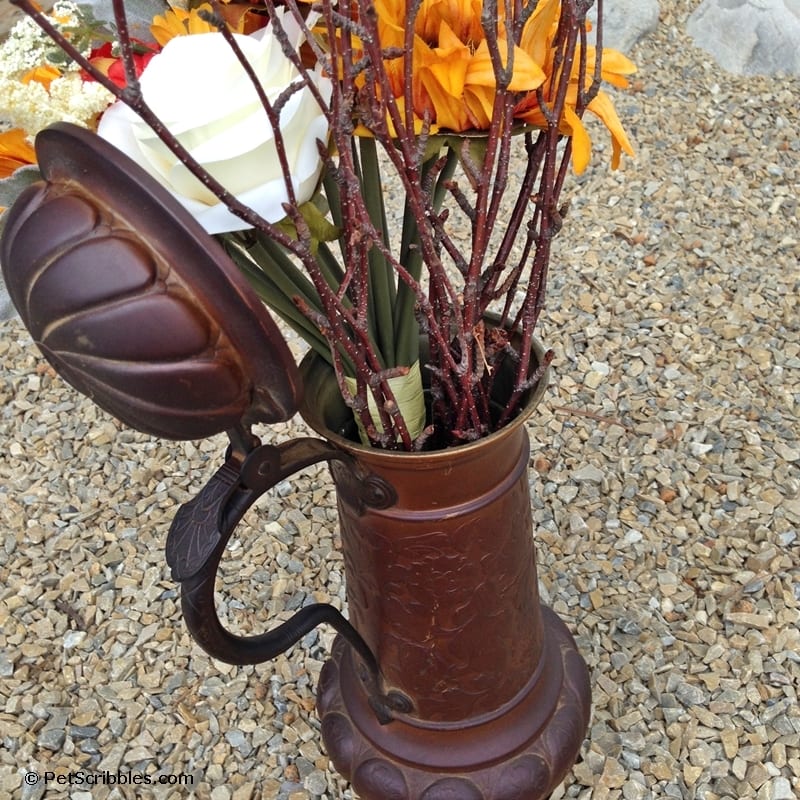 I added some twigs to the back of the arrangement for interest.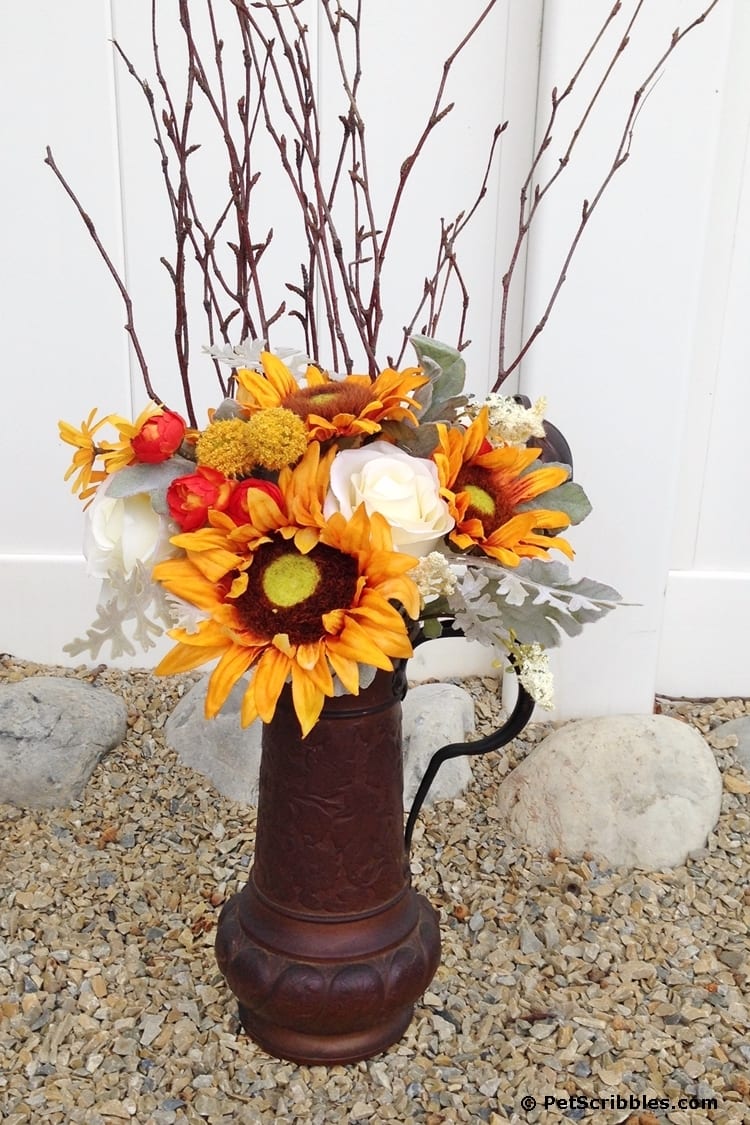 Simple to put together, but I love how pretty it looks! Like I fussed…but I didn't!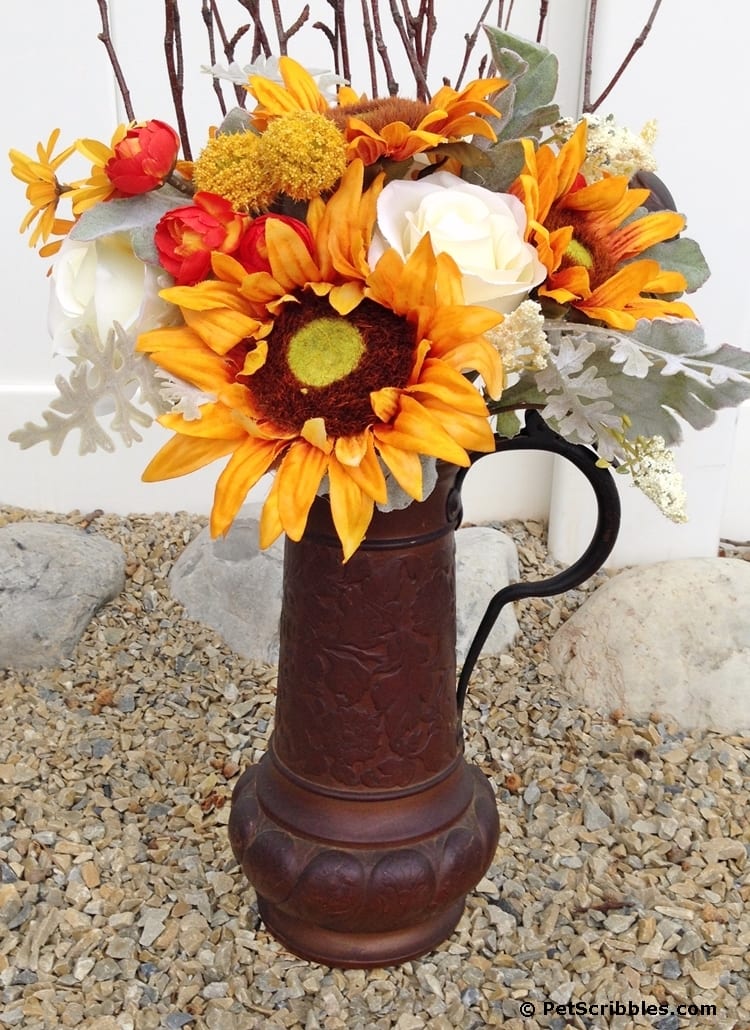 The lid of the beer stein sort of gets lost in the arrangement, but I don't mind.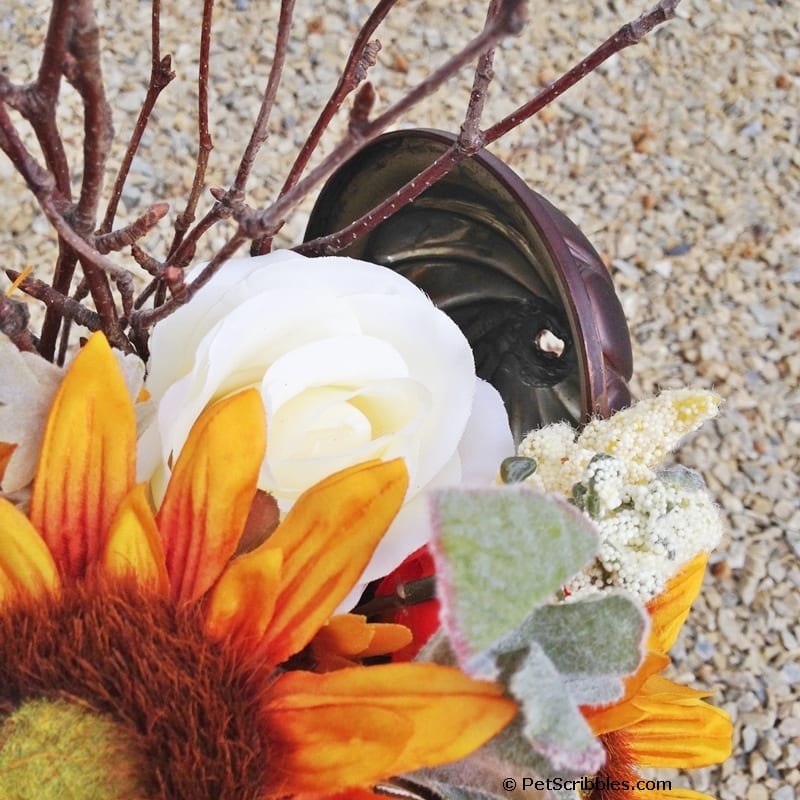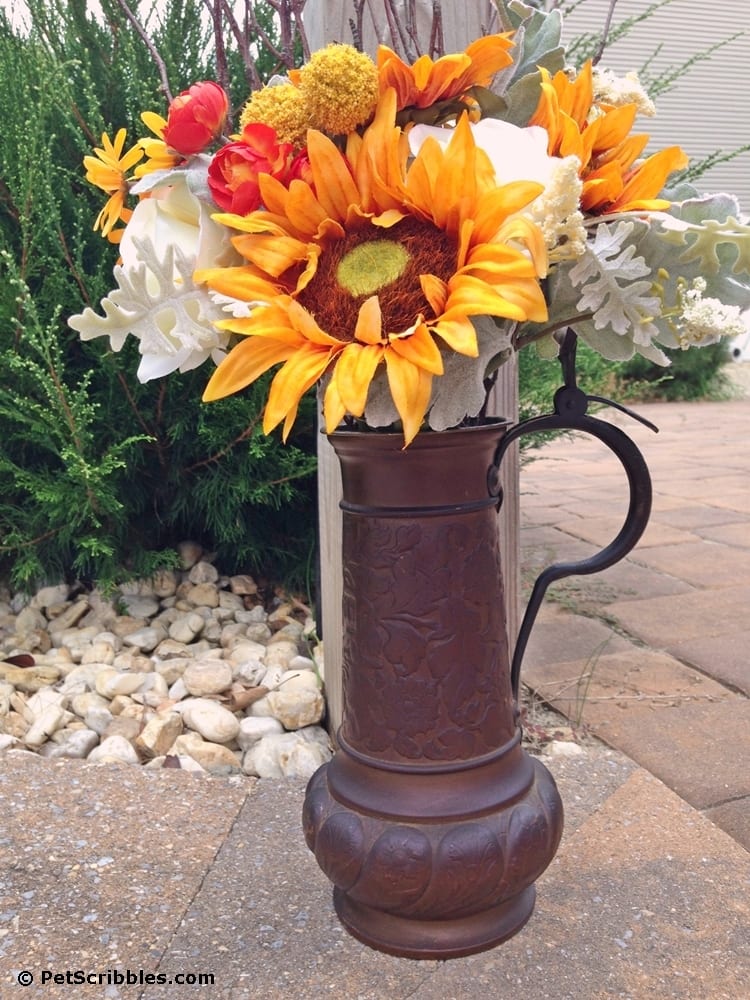 While I was taking pictures in my backyard, I looked down to see this perfect little acorn!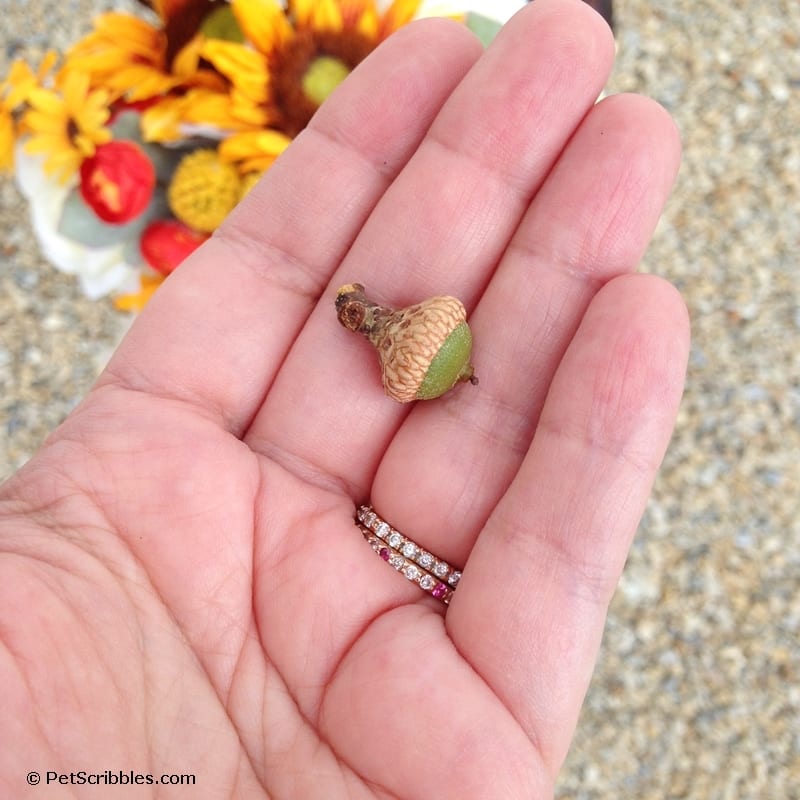 Fall is here!
~Laura