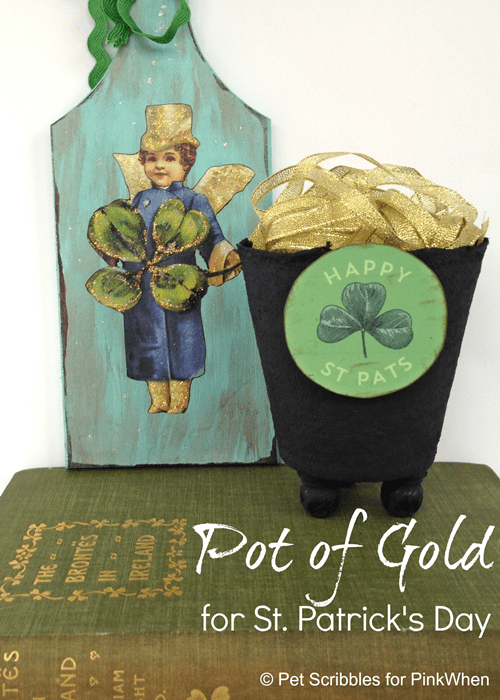 I'm sharing my easy St. Patrick's Day Pot of Gold "how-to" over at the PinkWhen blog!
It's an easy craft that begins with a humble peat pot!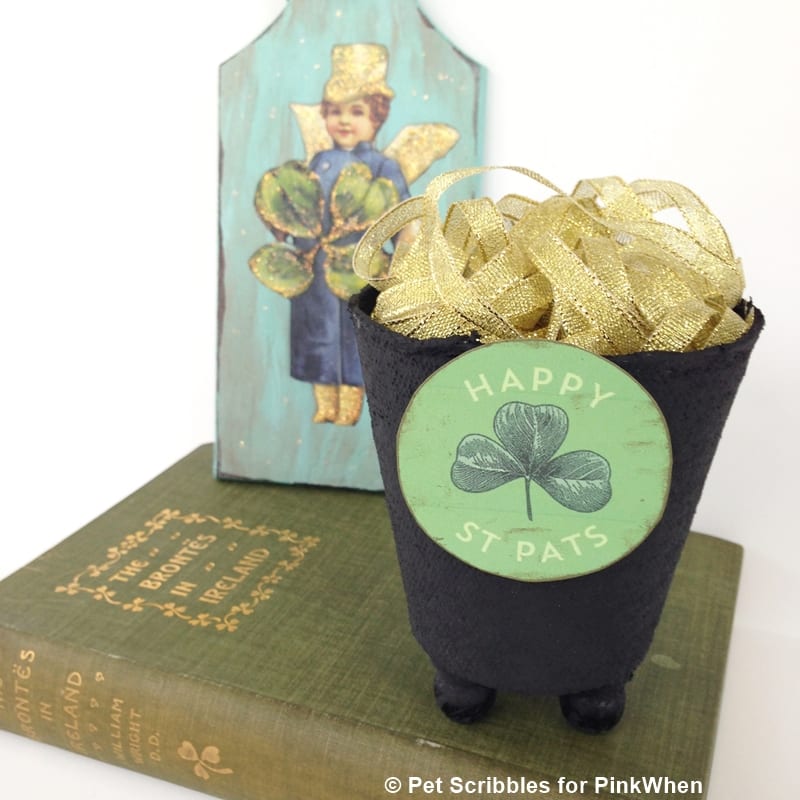 Click here to see the complete tutorial: St. Patrick's Day Pot Of Gold
And for more St. Patty's Day themed ideas, just click on any of the Related Posts below!
Happy crafting!