I've got the perfect pine garland idea: take it apart and decorate your home for the holidays and beyond!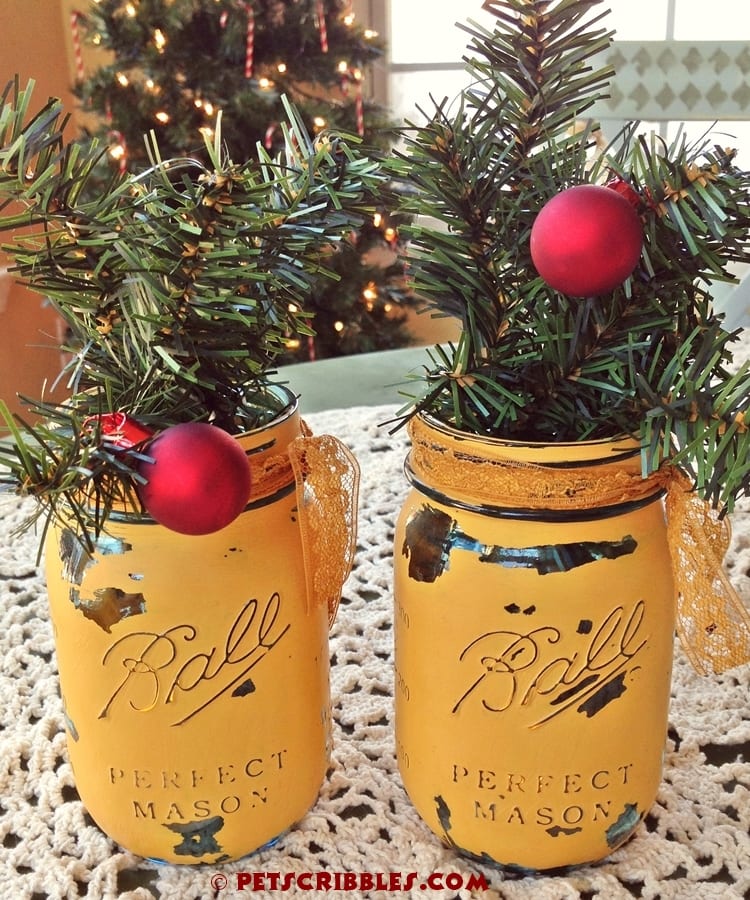 I think most of us end up with a fake pine garland at some point that we don't really use. Either it's too flimsy, or we use something different now, or we moved and it's gathering dust.
Pine Garland Idea: take it apart and decorate!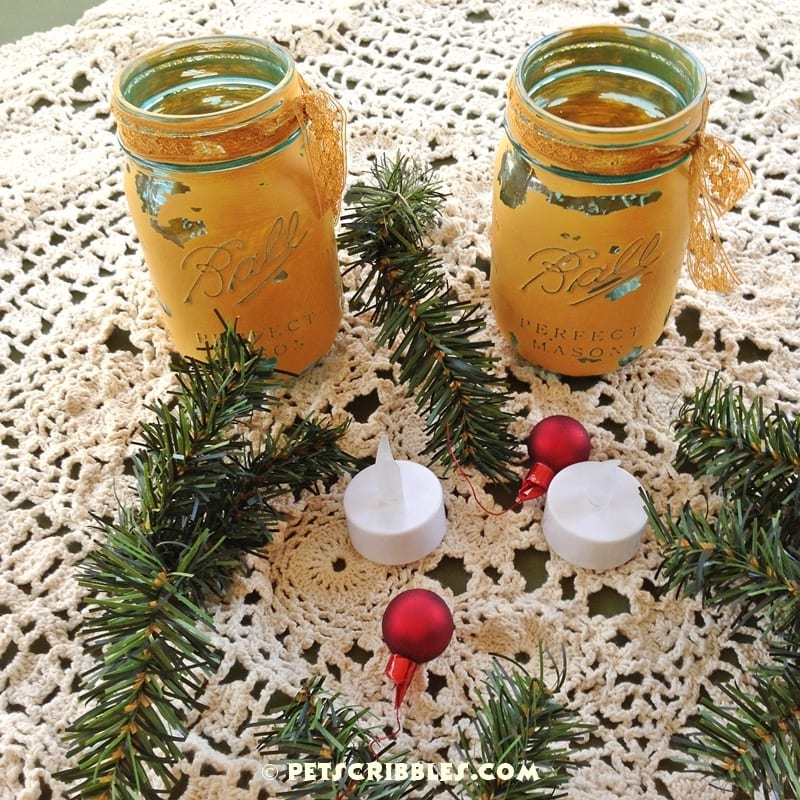 Take a set of mason jars – whether vintage or new, clear, blue or green glass. In my case, I used my set of chalk painted mason jars.
Stick a fake tealight into each mason jar, and then arrange some of the cut-up pine garland greens into each jar.
This is a perfect look for the Winter months after the holidays are over.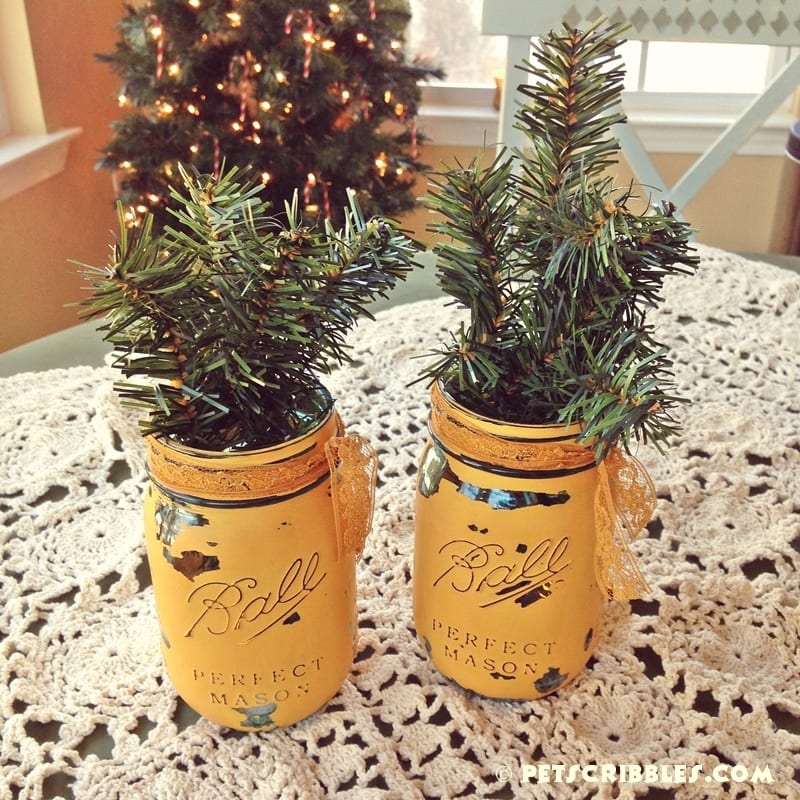 For Christmas, just add a small ornament to each mason jar decoration. I chose red for a pop of Christmas color.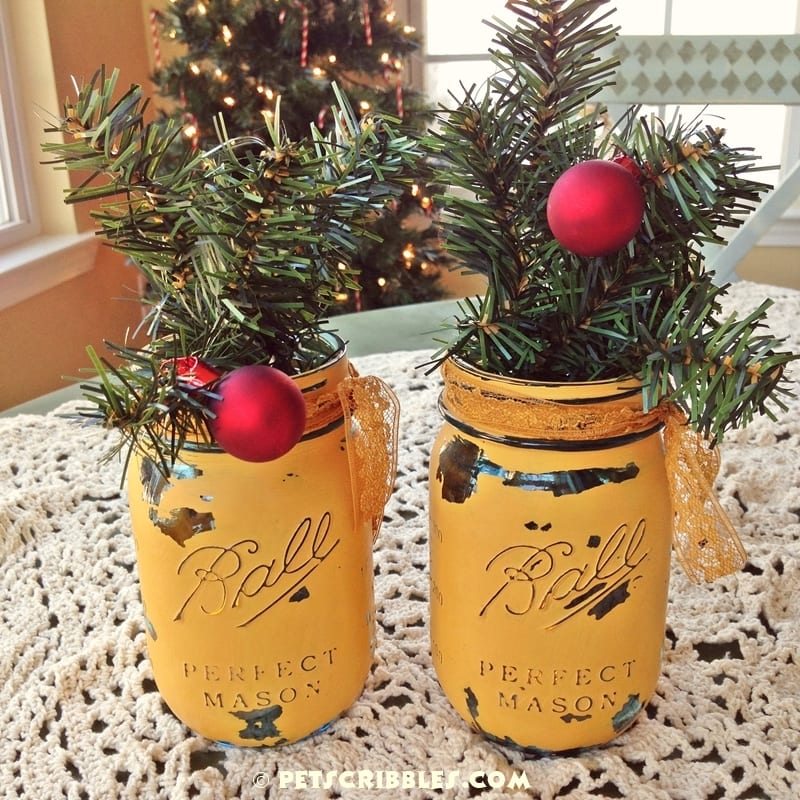 These mason jars are pretty day or night!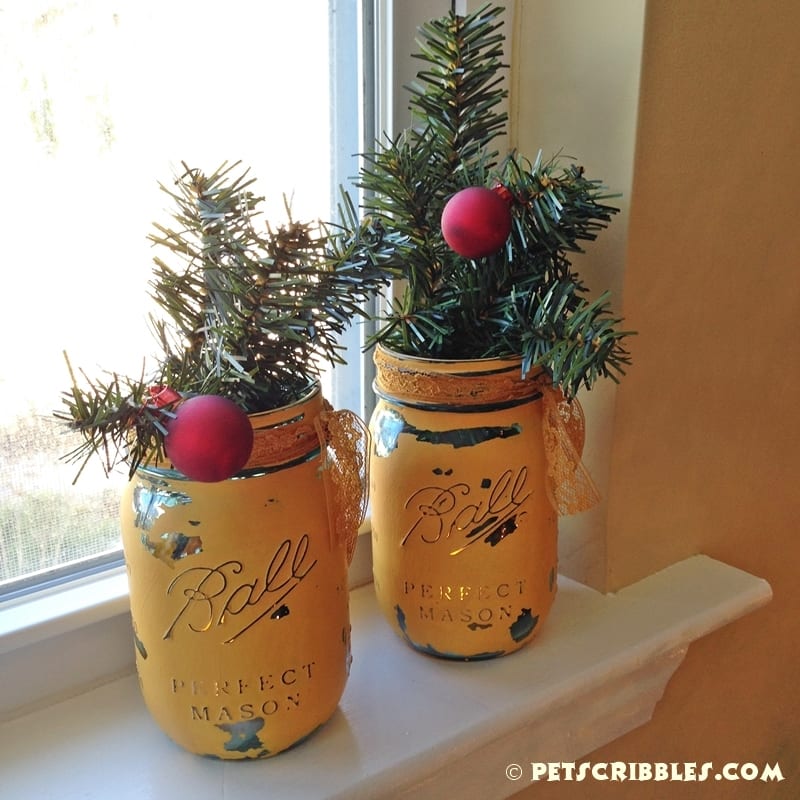 Even just one decorated Christmas mason jar makes an impact . . .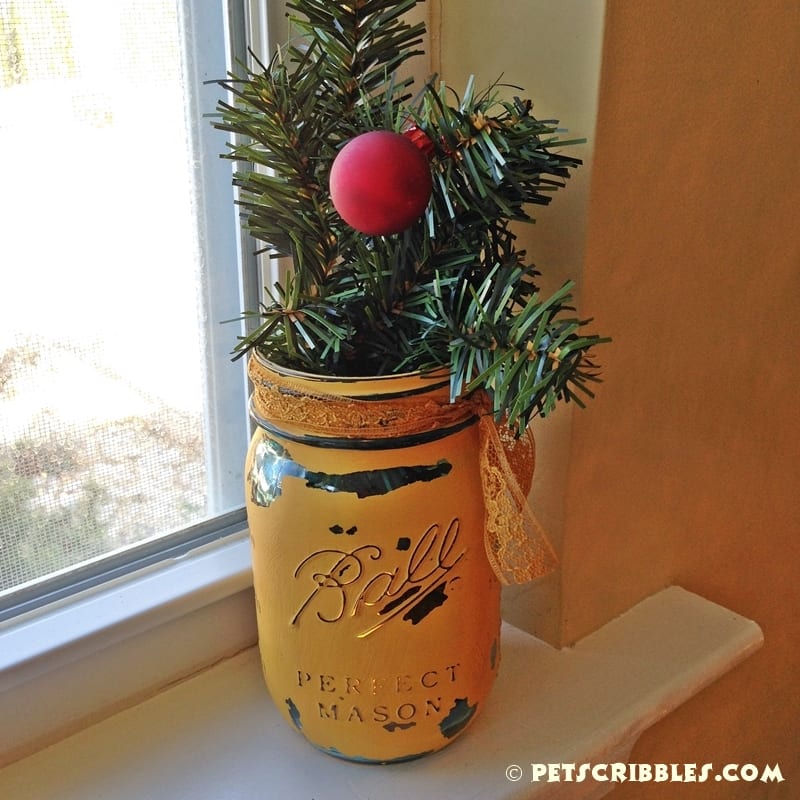 These can also be used among your outdoor decorations, perhaps on a covered porch or front entrance where they are protected from the elements.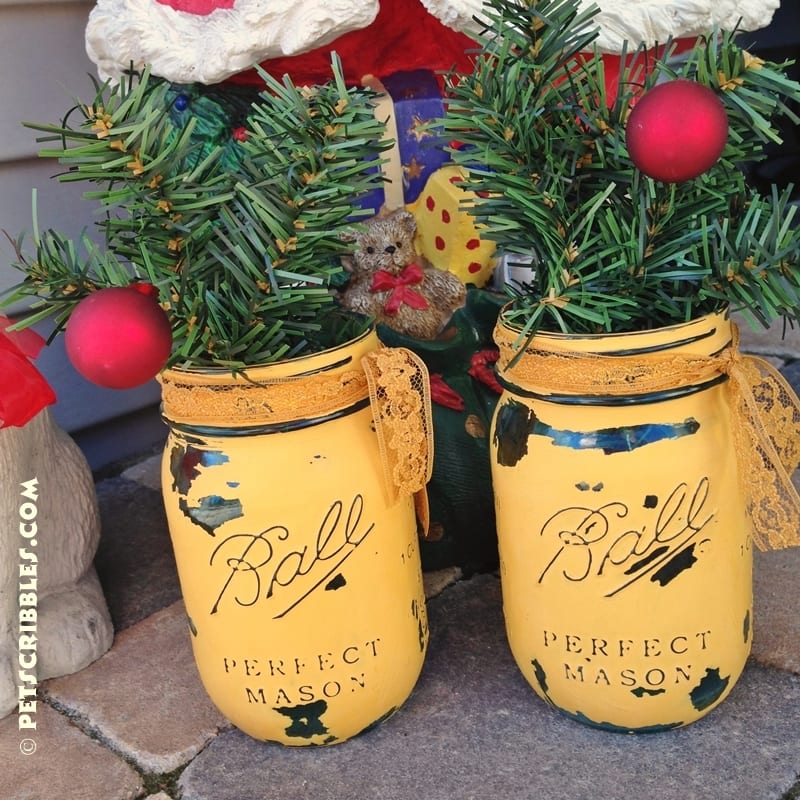 I love this Santa so much! His lantern lights up at night, and of course we have a Santa Kitty next to him!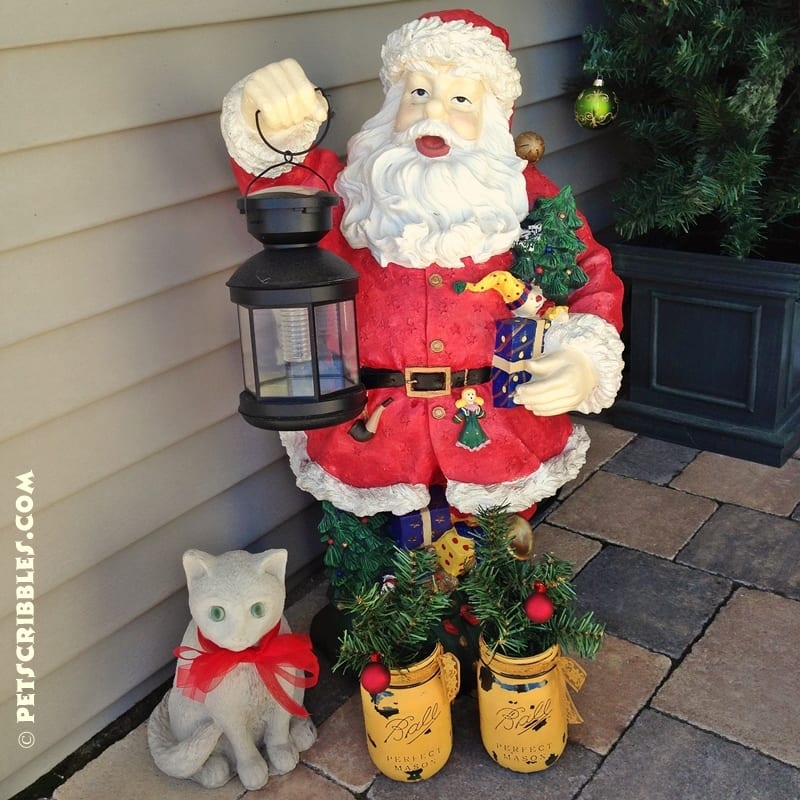 You can learn how I painted these mason jars by clicking on the Related Posts links below.
And here's another easy idea using pieces of the same pine garland!
Easy Christmas Centerpiece with Pinecones and Greens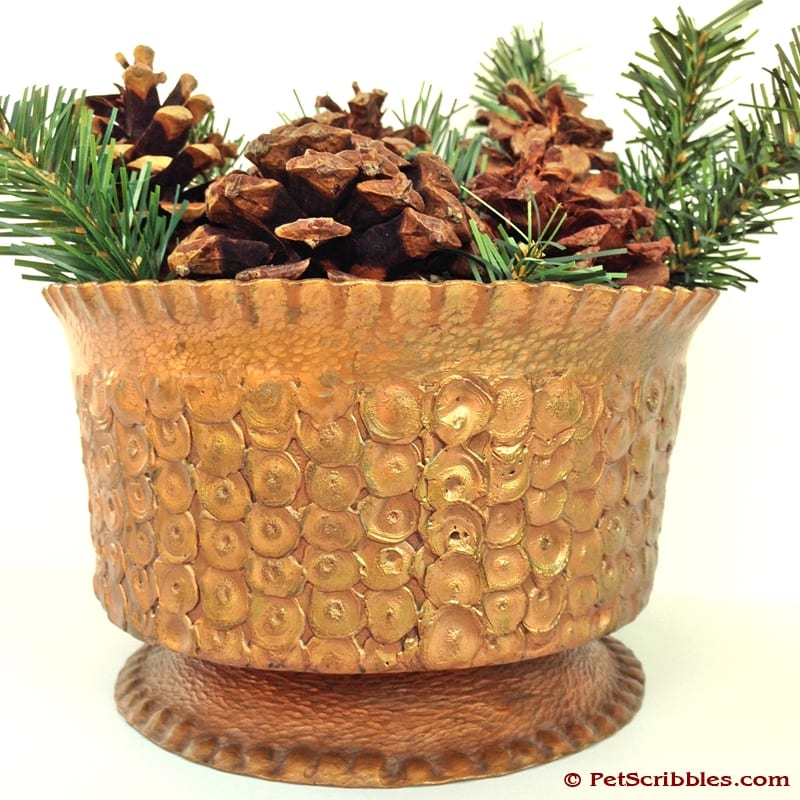 Happy holiday crafting!
~Laura