If you're going to make your own wedding favors, you want them to be easy and inexpensive. That's a given. What you also want is something that is thoughtful, useful, and pretty too. These Paper Maché Box Wedding Favors accomplish all of these things!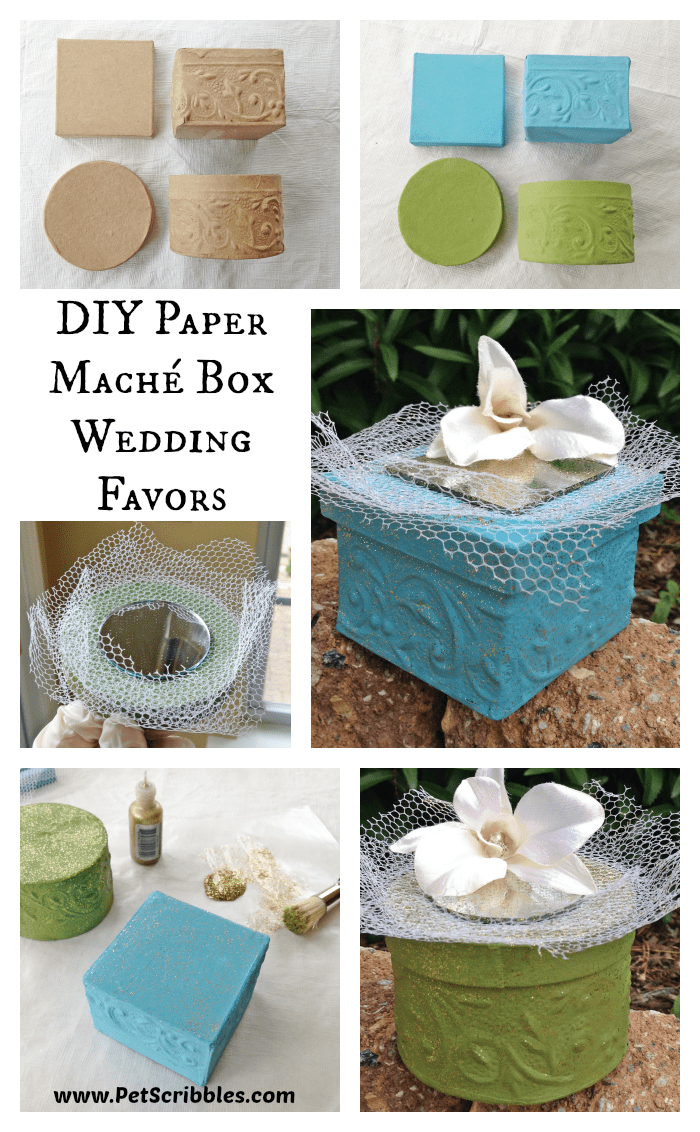 I've done quite a few crafts with paper maché boxes, in fact you can click on some of those projects listed at the bottom of this page. Using these boxes for wedding favors means you can match these to any color of your wedding.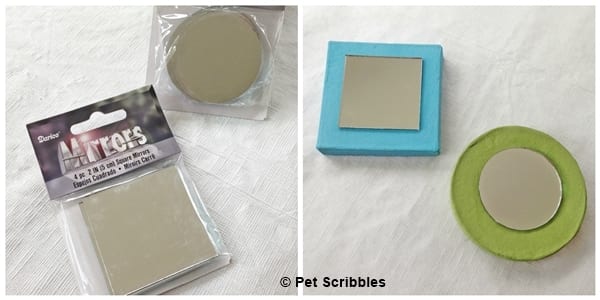 I added mirrors to the top of the wedding favors. Imagine these boxes placed at each reception table. The mirrors will reflect the lights, whether those lights are from candles, chandeliers, outdoor lights or something else!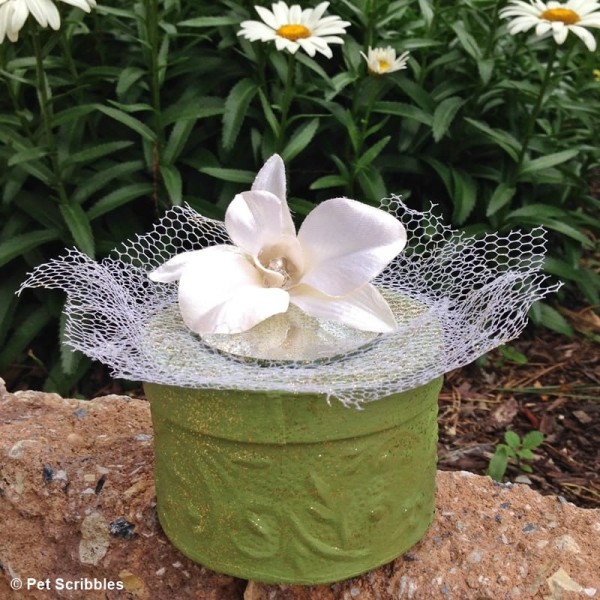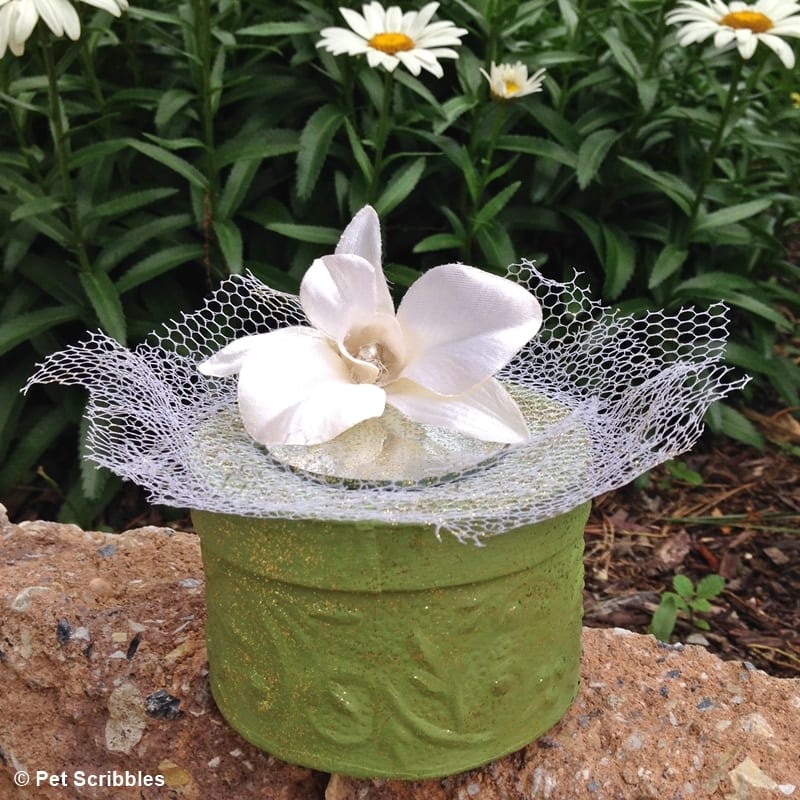 You can see my complete step-by-step tutorial over at Deja Vue Designs.
Click here: Paper Maché Box Wedding Favors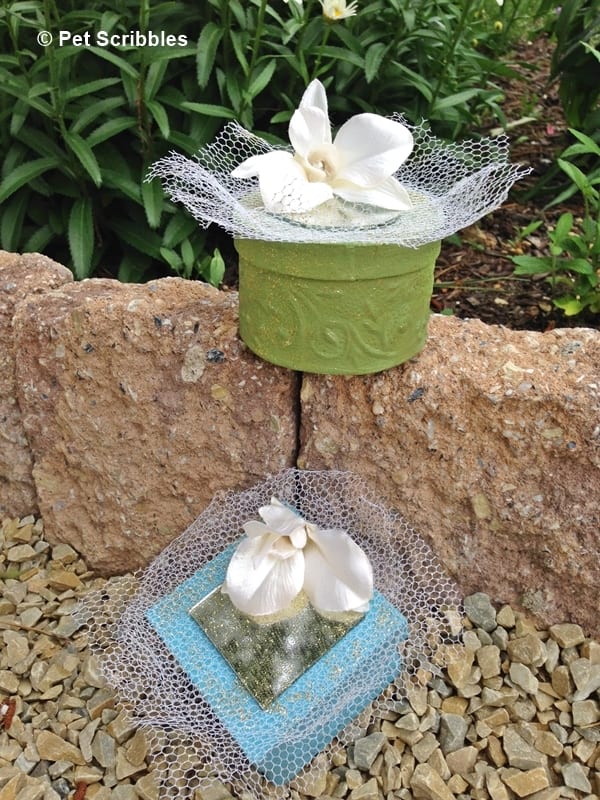 And to see my other projects made with paper maché boxes, just click on the projects below!
Happy crafting!
~Laura