Using fabric designed by Laura Bray Designs, I created this no sew fabric kitchen art. This project is part of a blog hop full of creative projects using this modern and fresh design available via Spoonflower.com. Come and see how you can make one too!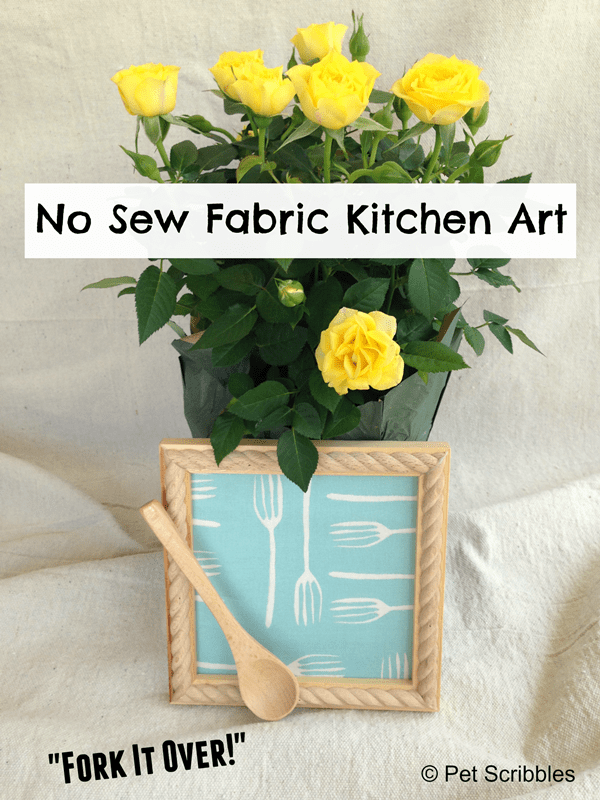 I'm fortunate to know several "Lauras" who are talented artists, and Laura Bray is one of those!
Whereas I like to do modern projects and give them a vintage vibe — Laura enjoys traditional home arts, like cooking and quilting, and gives them her own modern twist!
And now Laura has a new fabric that she designed herself, called Fork It Over! Isn't it pretty?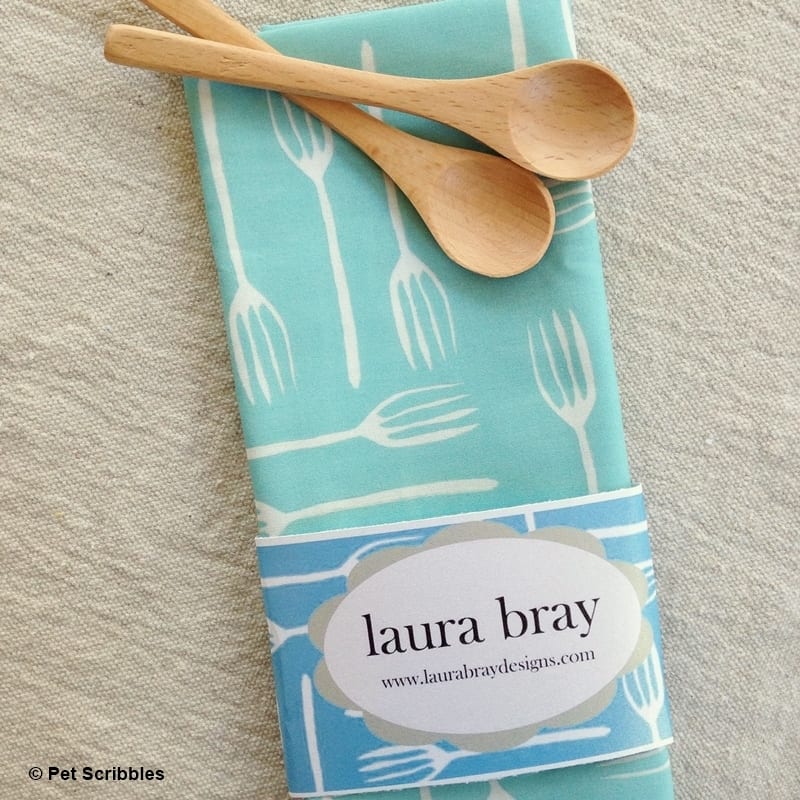 You can get this retro-style fabric via Spoonflower.com (click the link to get sizes, pricing and fabric choices.)
Laura sent me a fat quarter of her fabric to create with, and I knew right away this would be a no sew project.
Why?
Because although I have a brand new sewing machine, I've not yet played with it enough to even consider myself as someone who sews. I'll get there!
So today's project is an easy-to-put-together No Sew Fabric Kitchen Art!
The supplies needed are: a wood frame from the craft store in a square shape, a miniature wooden spoon, and a good craft glue like Aleene's Turbo Tacky Glue. (A frame without glass works best – think of a shadow-box kind of frame.)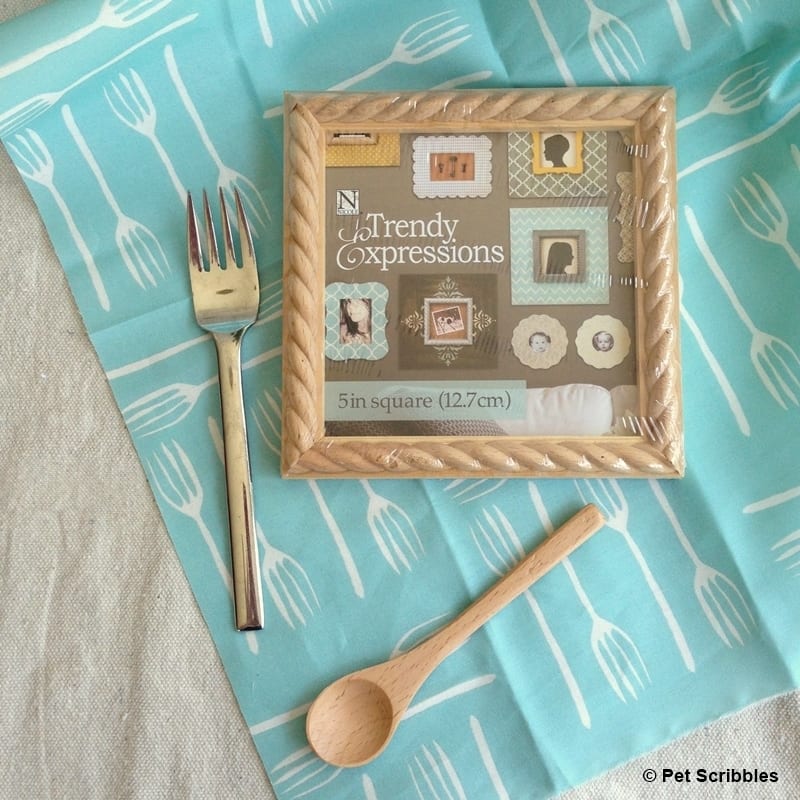 My original idea was to frame a fork over the fabric. But after playing with the metal fork (in the image above), I didn't like how it looked. What I did like – in fact love – was that the frame matches my miniature wooden spoon perfectly!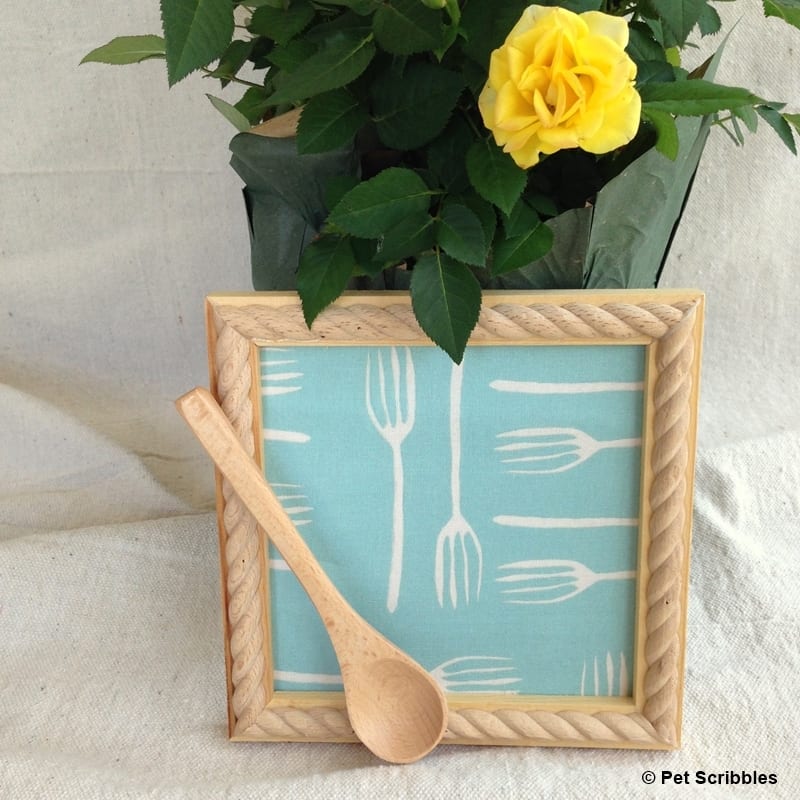 Directions: I stretched some fabric around the cardboard backing of the frame and secured it with craft glue. Then I placed a few books on top of it to keep the fabric from moving while it dried.
Once dry, I assembled the frame, then attached the miniature spoon onto the wood frame with the same craft glue.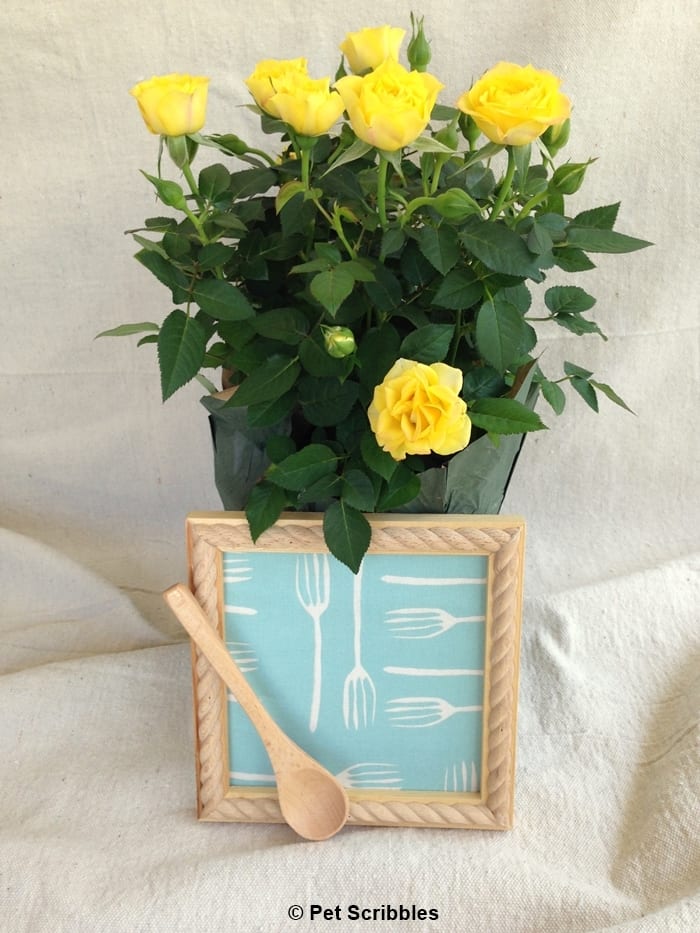 I love how simple this craft is, yet how fun it turned out!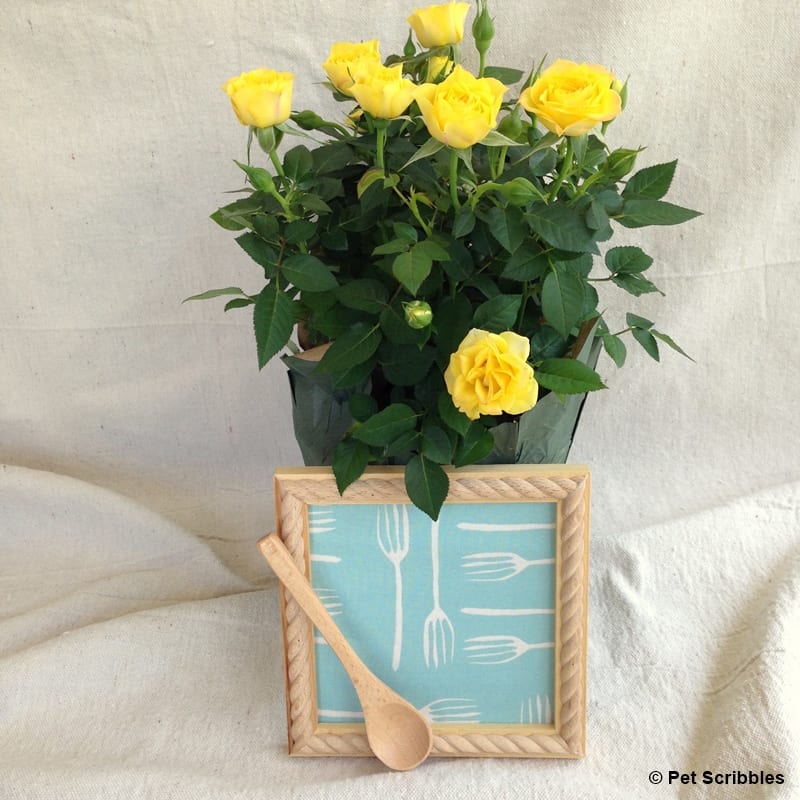 Laura Bray is hosting a Fork It Over Blog Hop to share different projects you can make using her fabric. Click on the link in the previous sentence and hop on over to get inspired!
And so will I – especially with the sewing projects!
Happy crafting!
~Laura