My favorite garden gloves are the best! I have used so many different types of gardening gloves over the years, and finally — finally!! — have found my favorite ones! Here's why I love them so much.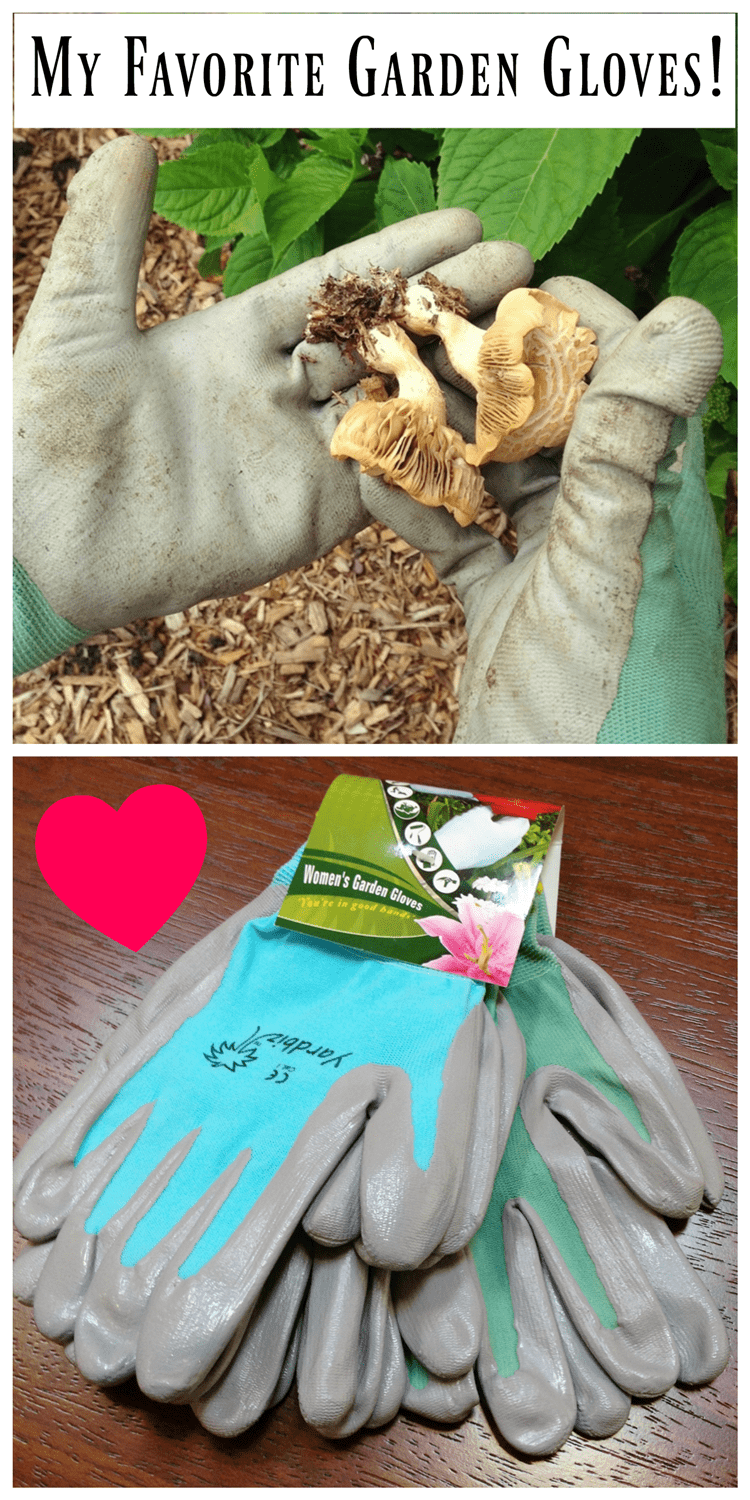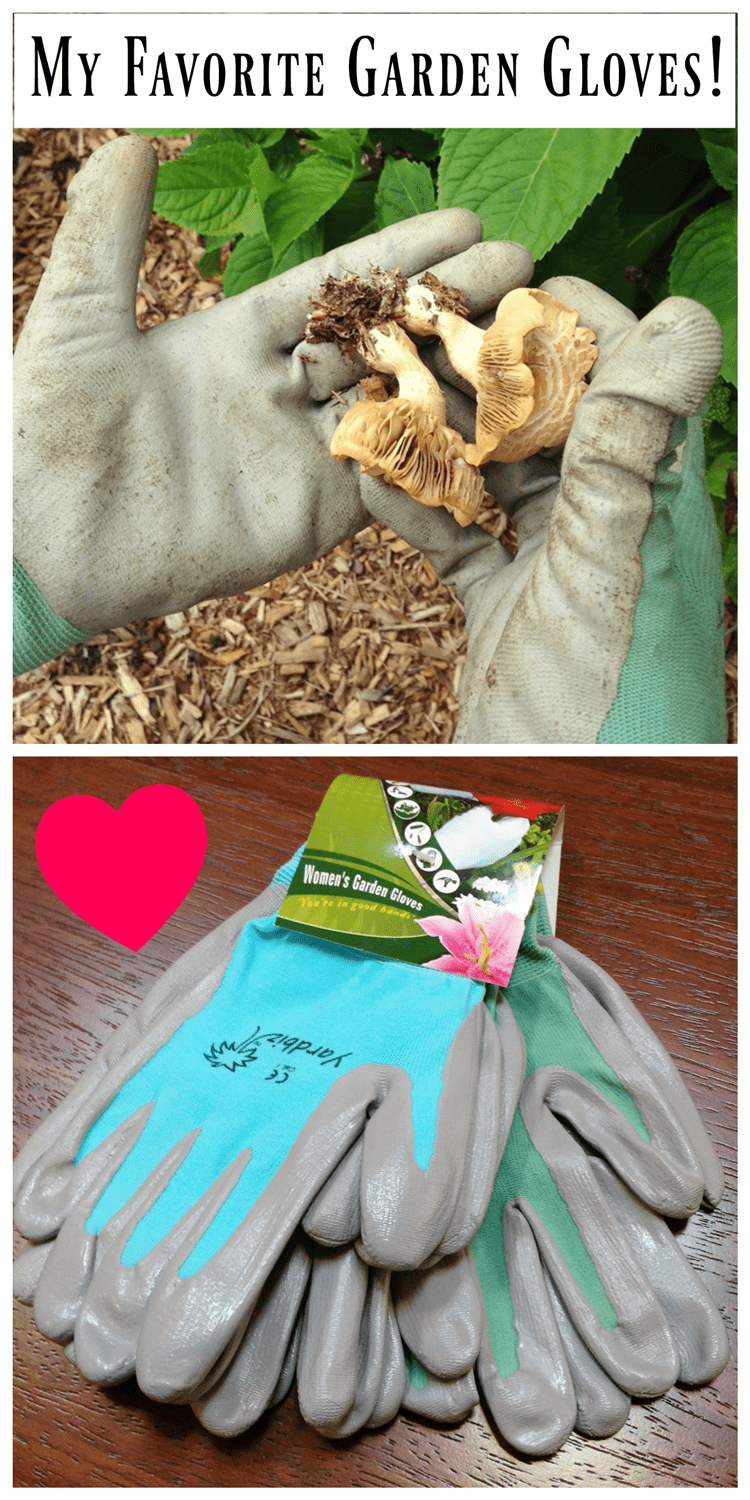 Even when I was a little girl, gardening with my Mom and Dad, I remember wearing gardening gloves.
Back then, my only requirement for garden gloves was that I had a pair. You know: to imitate my Mom and Dad doing their gardening chores as I "helped" them! (Some of my fondest memories!)
Fast forward to today and I use gardening gloves for many reasons!
My favorite garden gloves get used a lot.
Just look at this picture . . .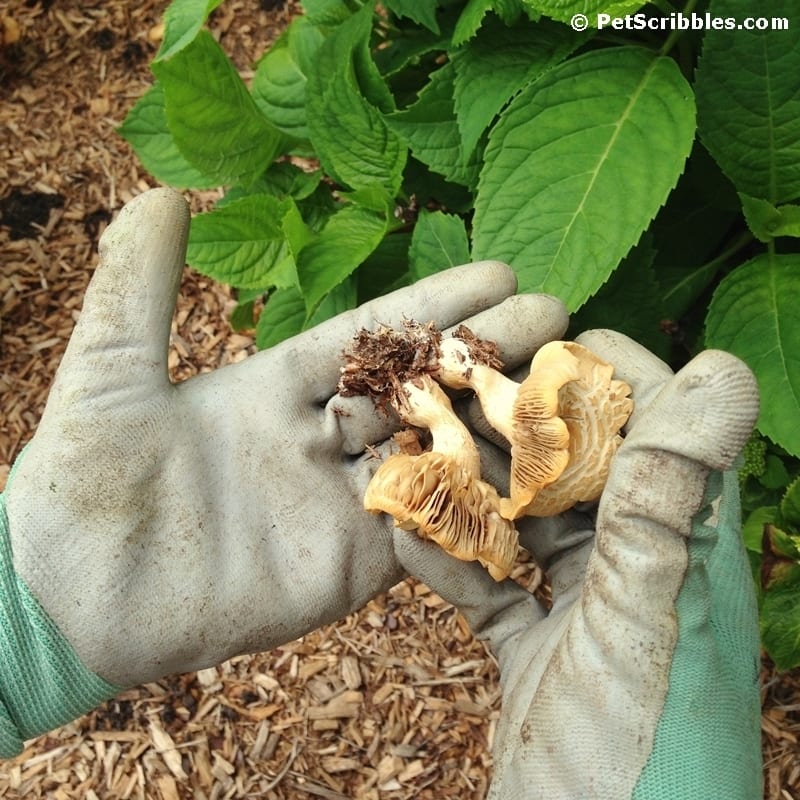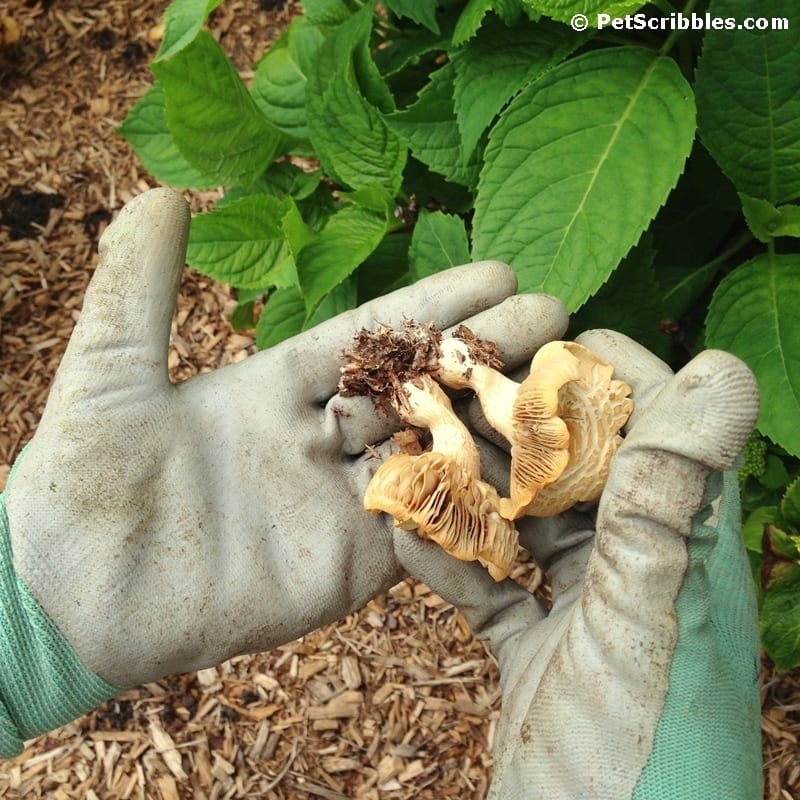 These particular gloves I tried on a whim, as I had been trying gloves out for years and years without success.
I felt like Goldilocks and the Three Gardening Gloves: one pair was too small, another way too big, while other pairs were more pretty than user-friendly.
You get the idea.
So I ordered these garden gloves last year on Amazon — I'll be sharing an Amazon Affiliate link below to order them — and reordered another package last month…just to make sure I never run out of these! Ever!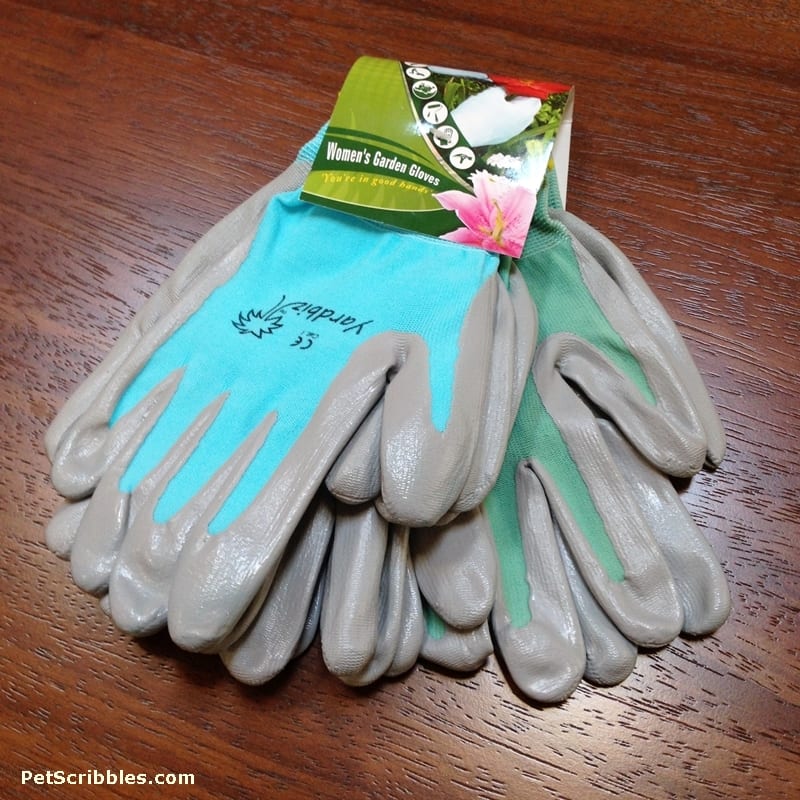 You get four pairs of gloves for less than $20 – a great deal because these garden gloves really work!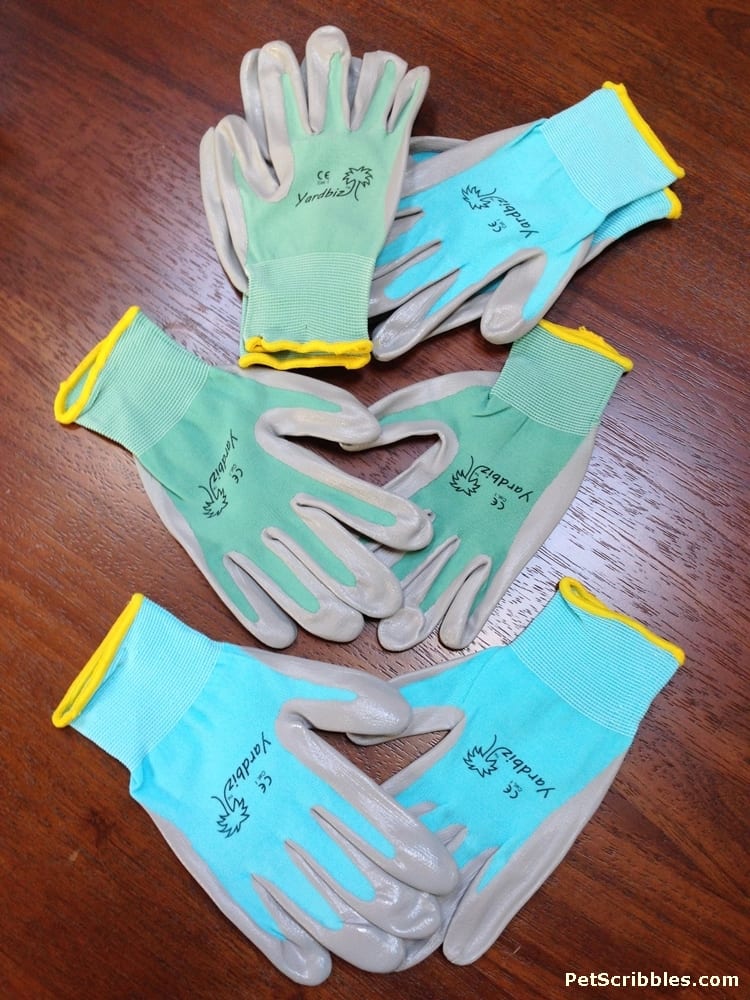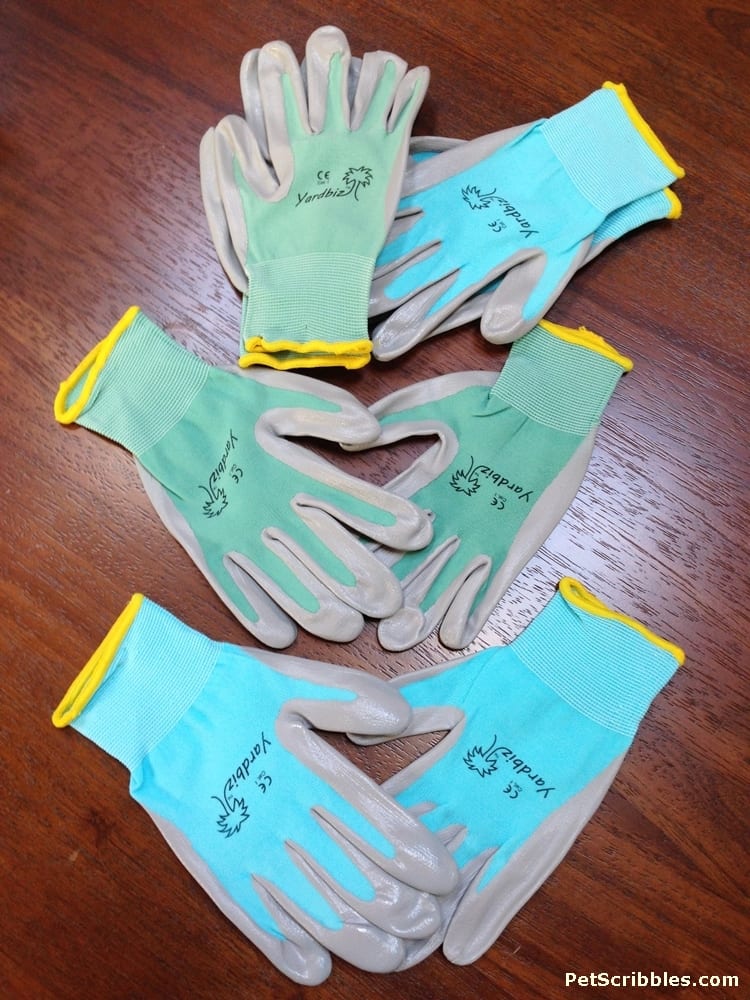 The material on the back of the gloves and around the wrist area is breathable nylon.
The palms and finger tips are nitrile-coated, which makes them grip things well — such as tools or weeds.
I can pull the tiniest weeds while wearing these gloves, which is something I could never do with any other garden gloves I've tried up until this point.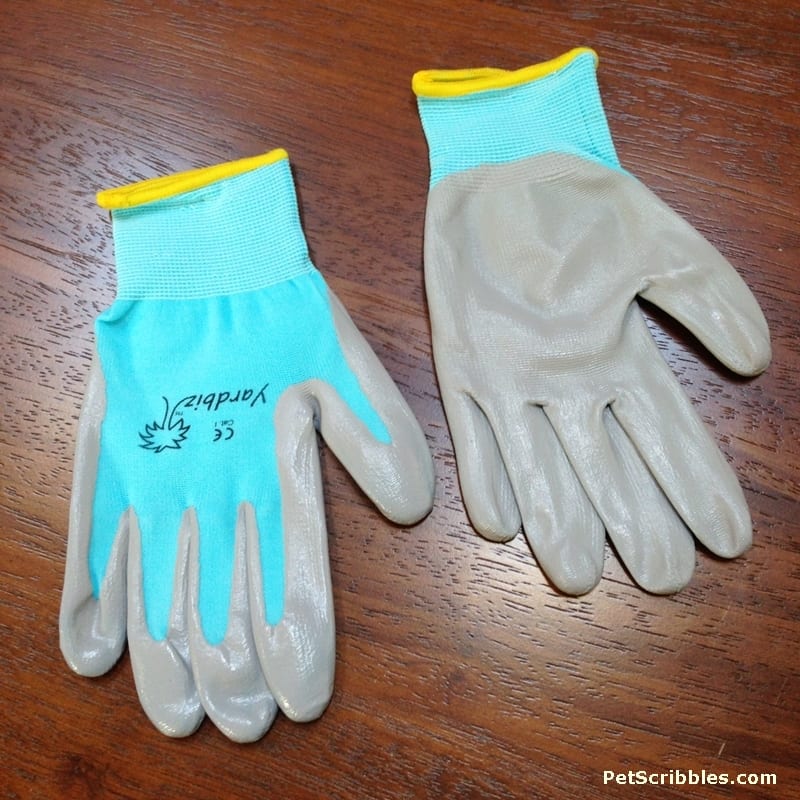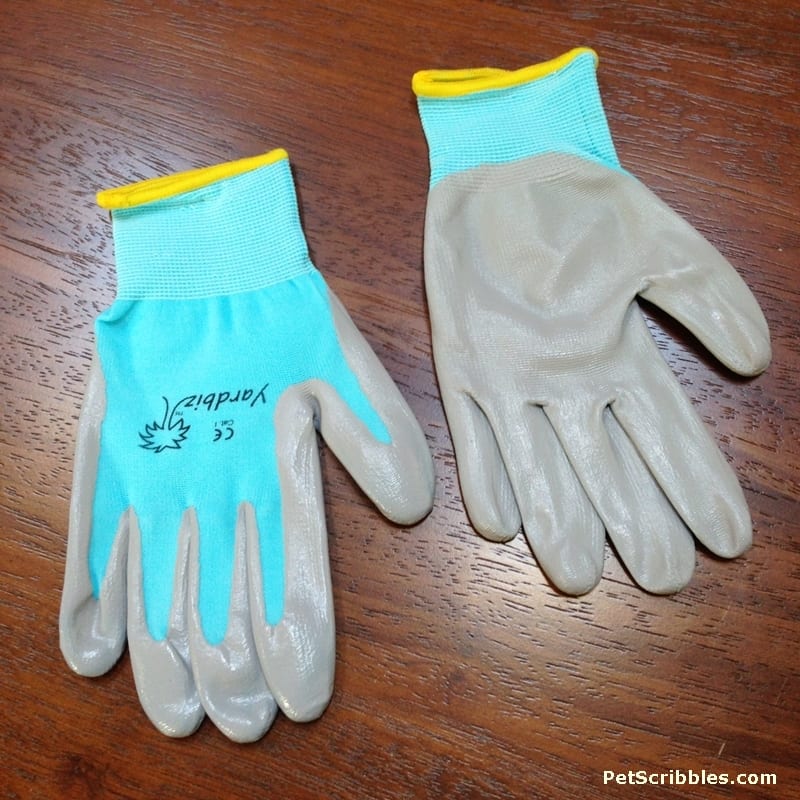 I even use them when trimming my Knock-Out rose bushes, although I do occasionally still feel a thorn if I'm not careful. (Investing in some gardening gloves specifically for roses is probably in my future.)
Although I've never done so, these gloves are supposedly machine washable up to 104 degrees Fahrenheit or 40 degrees Celsius.
Nice to know!
They fit like a glove. (I just crack myself up sometimes.)
Seriously — these gloves feel like I'm not wearing any gloves at all so I can do every single thing I need to do in the garden such as:
weeding
potting up flowers
gently pulling apart roots when planting shrubs and perennials
dead heading my Day Lilies
gripping my hand pruners or other tools
pruning ornamental grasses (great grip on grass bunches to make pruning quick)
mulching
Although I don't worry about these things, these garden gloves can protect your manicure too.
Here's the Amazon link, if you'd like more information or want to order some for yourself.
April 2017 update: These gloves are sold out on Amazon, and it doesn't appear they will be restocking them. (Luckily I still have 3 pair left!) Below are more options for you to consider. I like the nitrile-coated gloves in particular, but of course there are all kinds to choose from!
Happy gardening!
~Laura