For easy magazine storage, learn how to paint a pretty wooden crate in just a few simple steps! This DIY makes such a difference in containing clutter!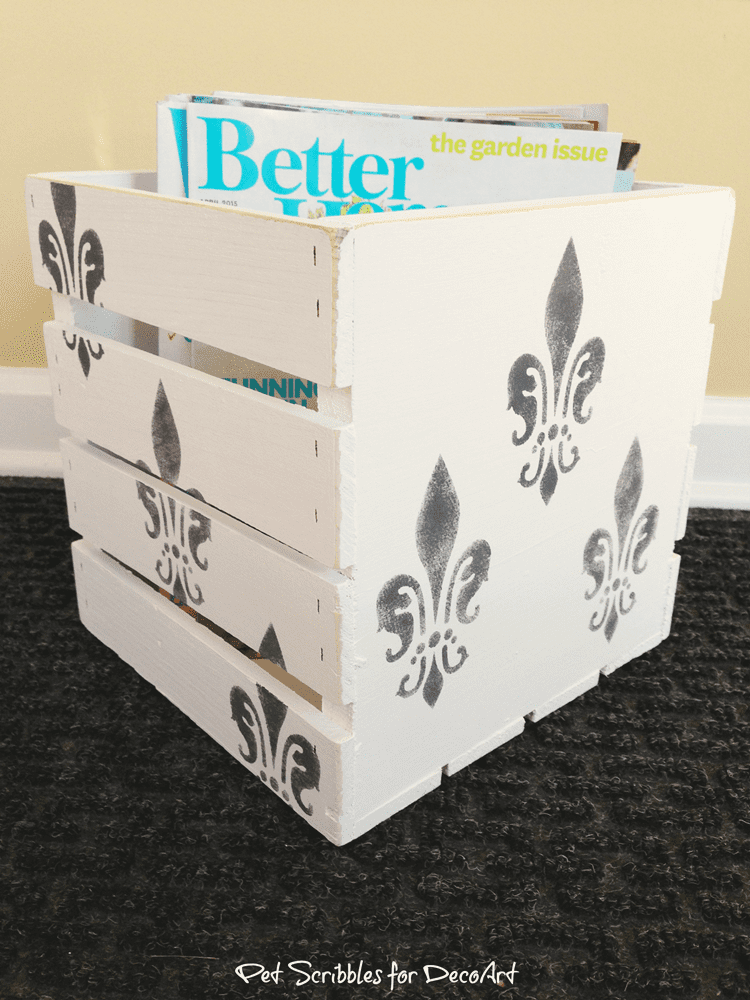 Special thanks to DecoArt, who sponsored this fun DIY!
Take all of those magazines sitting on your coffee table and put them into a stylish wooden crate instead.
Why?
your room instantly looks neater and pulled together
your coffee table looks nicer
you have easy access to your magazines
your magazines are always in their designated place
This magazine storage crate is also handy for home offices, craft rooms and dorm rooms.
And did I mention it looks so pretty? It really does!
Easy Magazine Storage: how to paint a pretty wooden crate!
You can find unfinished wood crates in just about every craft and home improvement store these days.
The specific crate that I chose to use is from Home Depot, and is almost a perfect square, measuring 9.5″ x 9″ x 9.5″.
I love how tall it is, as it keeps my magazines standing straight.
(There's nothing worse than flopped over magazines that won't straighten back out, am I right? Actually, there are probably a lot of things that are worse, but you get the idea!)
After painting a white chalky finish base coat . . .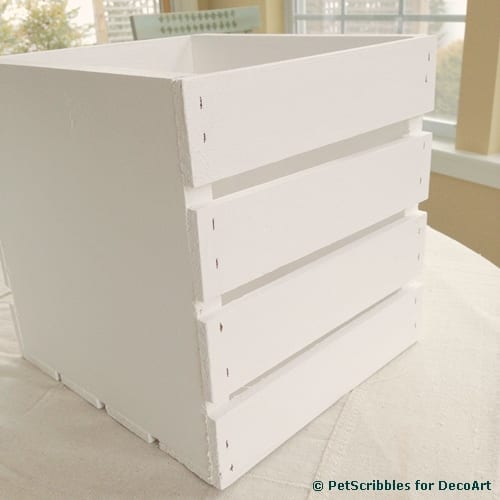 . . . and adding some pretty Fleur de Lis stencils . . .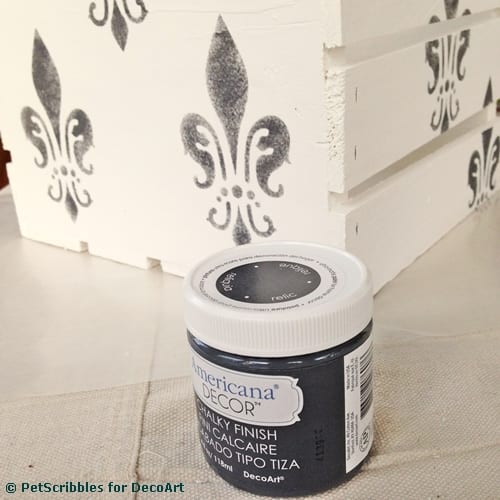 . . . all that was left to do was sand the crate — including the edges — for a light, distressed look.
I love the natural wood color peeking through here and there!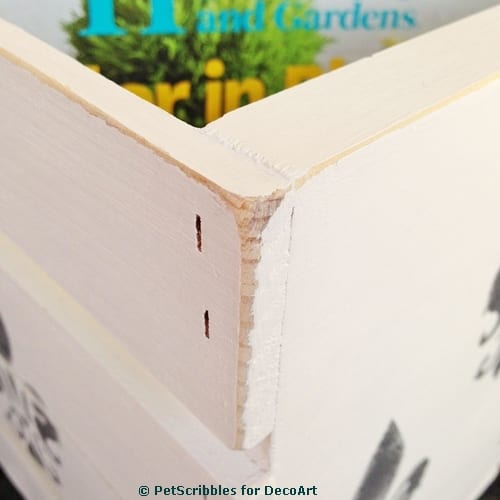 My complete DIY is on DecoArt's website for you, including a list of supplies and paint colors used.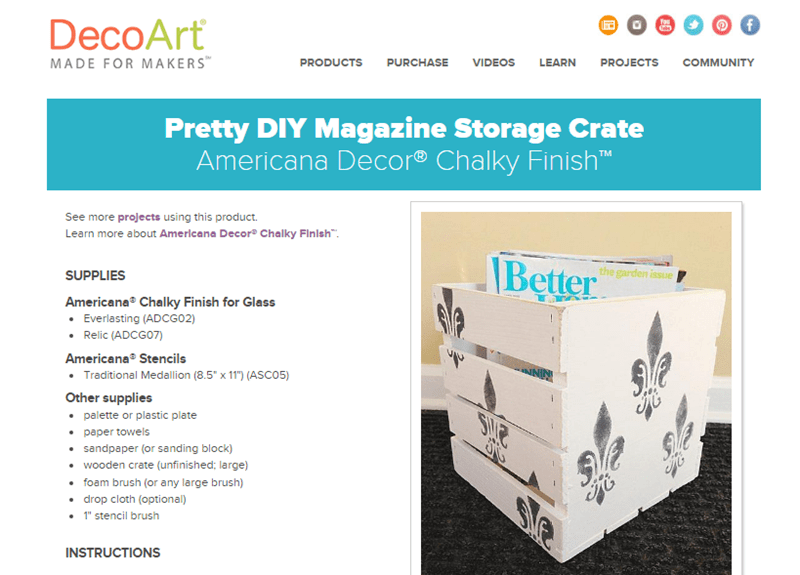 Click here — or click on the image above — to see the full tutorial.
You can download and/or print out a helpful set of instructions there too.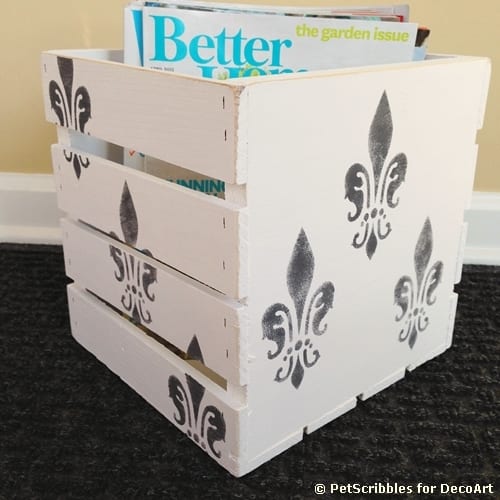 I can't get over how this one project has made such a difference!
Happy crafting!
~Laura