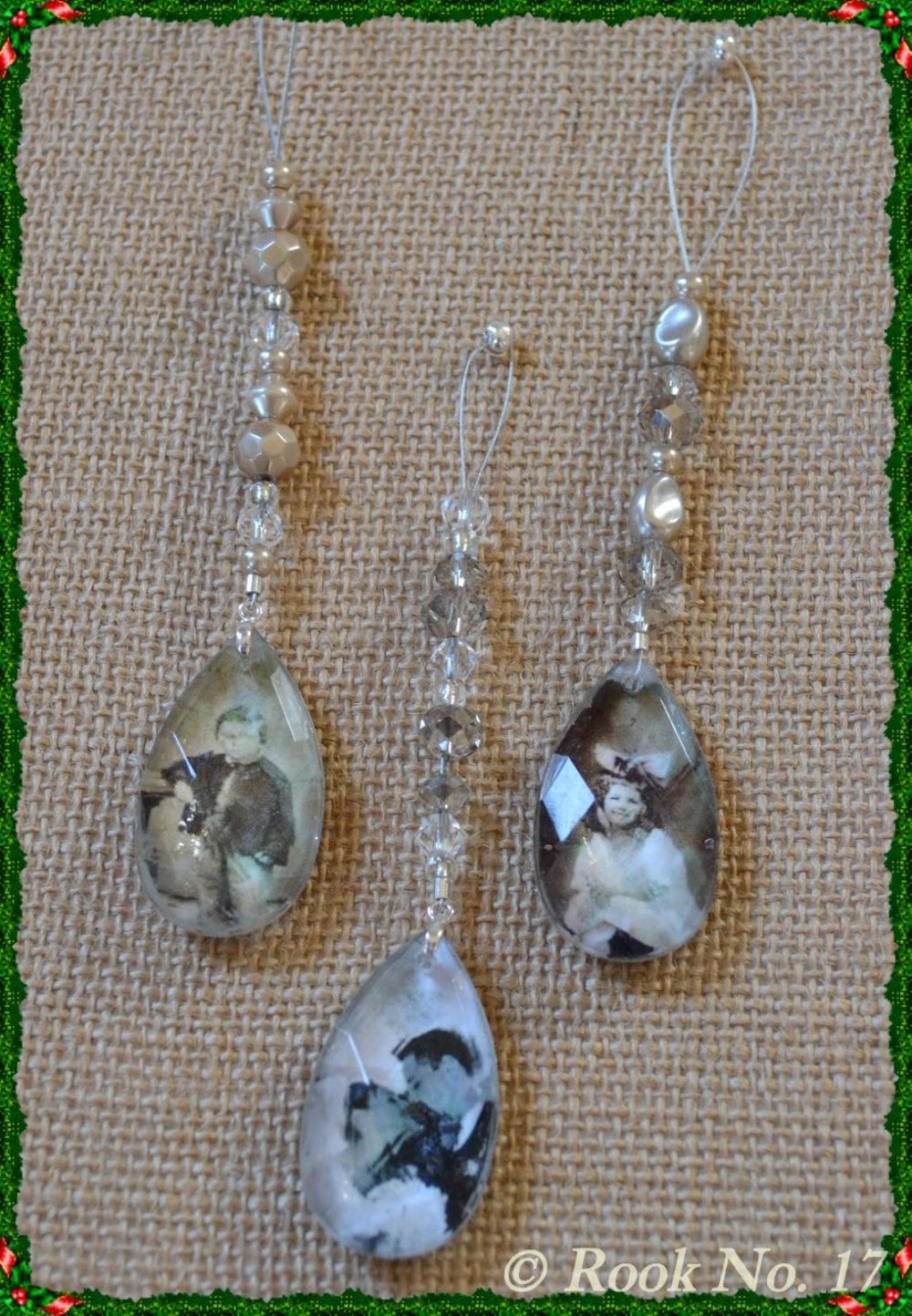 Last week I shared some of the wonderful vintage ornaments that my husband and I have hanging on our Christmas tree. The ornaments have special meanings for us, as they graced the Christmas trees of our respective childhoods. You can click here to see them.
I think having some meaningful ornaments on your tree is such a wonderful way to tell your family's story. And my friend Jenn, who you can find on her blog Rook No. 17, created these beautiful crystal photo ornaments for just that reason. Click here for Jenn's tutorial: Crystal Pendant Family Photo Ornaments
These would make great keepsake gifts for the holidays!
And what better way to capture the milestones and significant events celebrated within your own family!
Enjoy!
~Laura