I've created a tutorial to show you how to create a chippy paint finish that always looks authentic every time!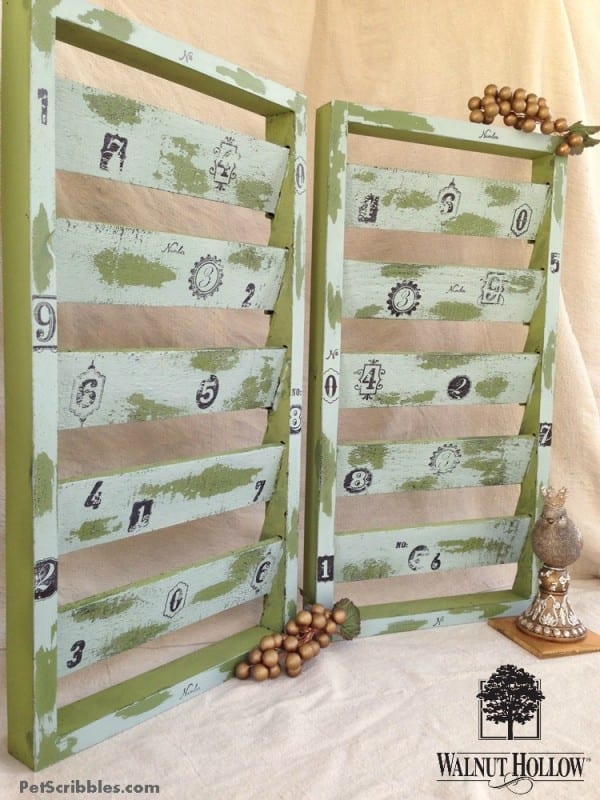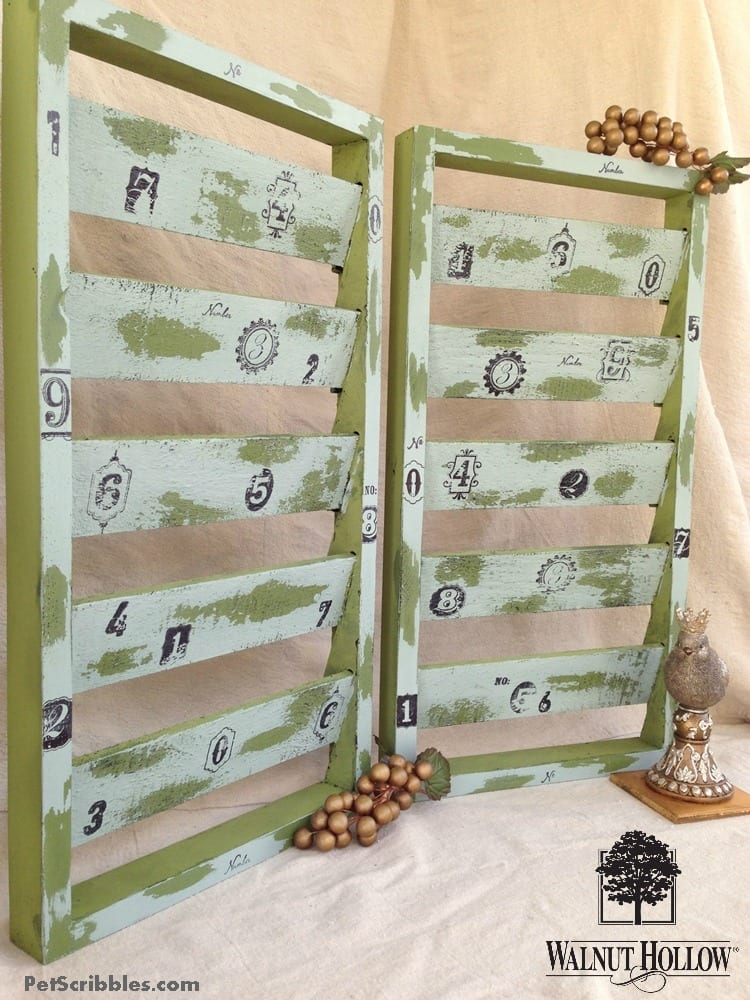 I have a new tutorial up on the Walnut Hollow blog, where I'm a contributor. Walnut Hollow's theme for January was all about getting organized, and you'll find many helpful DIYs and tutorials on their blog to help you do just that.
One of my favorite products from Walnut Hollow are their unfinished wood shutters, because you can create so many different looks just with different painting techniques.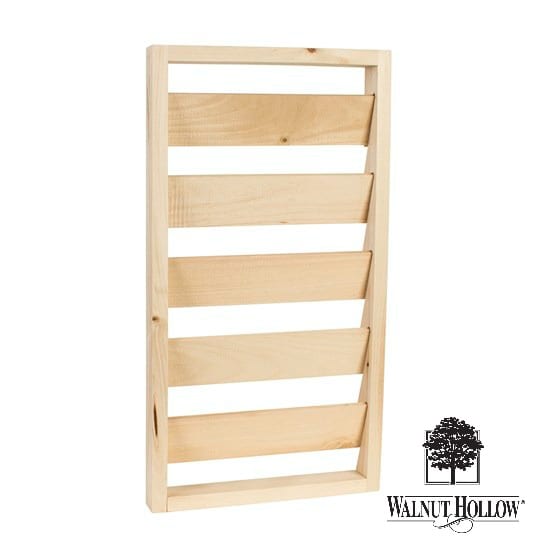 You can see my complete step-by-step tutorial — with lots of detailed pictures — over at the Walnut Hollow blog.
(You can also scroll down in this post for an overview of how I did it.)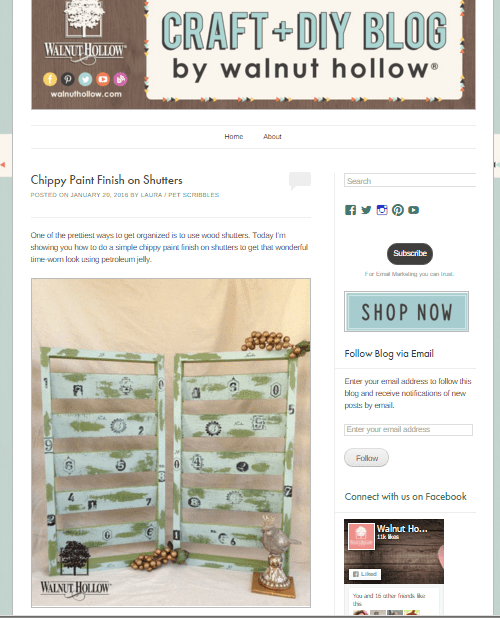 Click on the above image or click here:
Chippy Paint Finish on Shutters
I used DecoArt's Americana Decor Chalky Finish paints for this project, because they work so well with any type of distressing technique.
First, I painted the shutters with my base color. This will be the color that shows through the least in the finished product.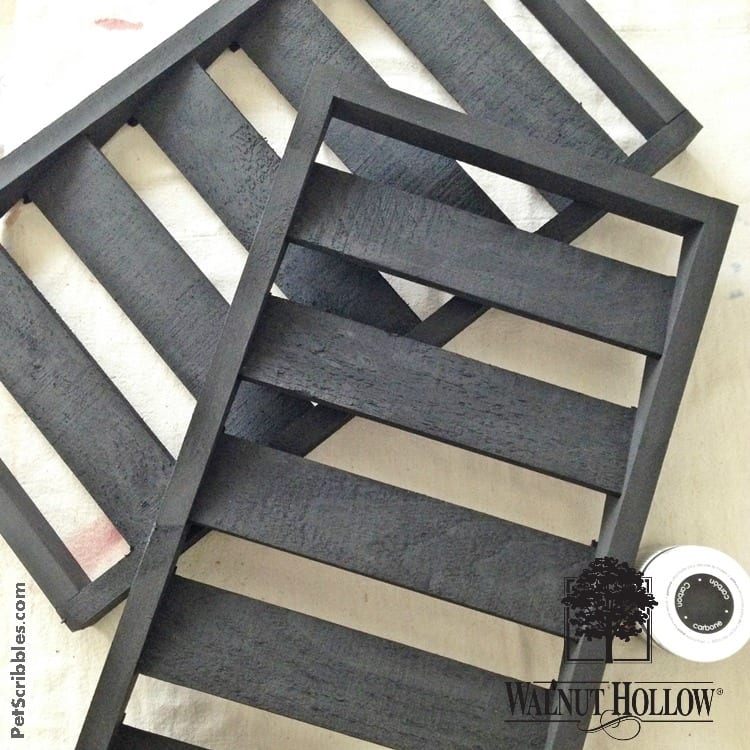 Next I dry-brushed my second color of paint over the first. This color becomes the one that will peek through the final finish.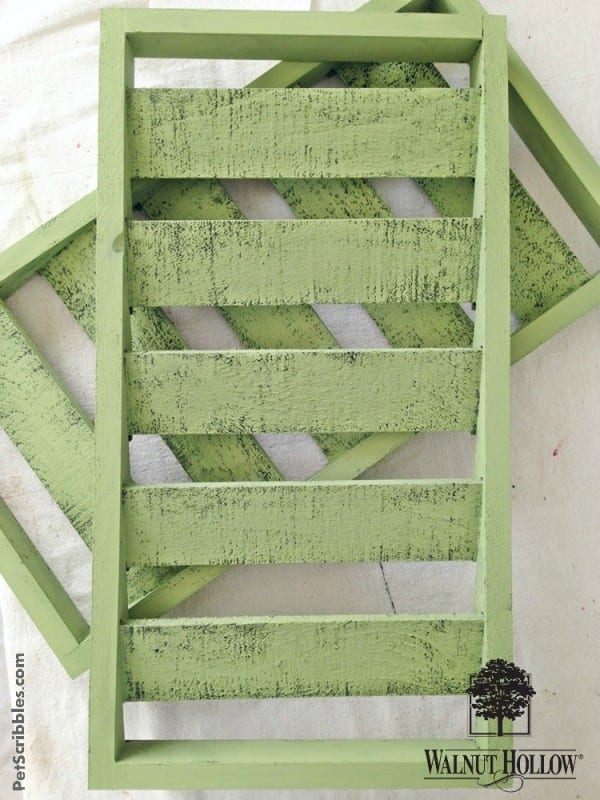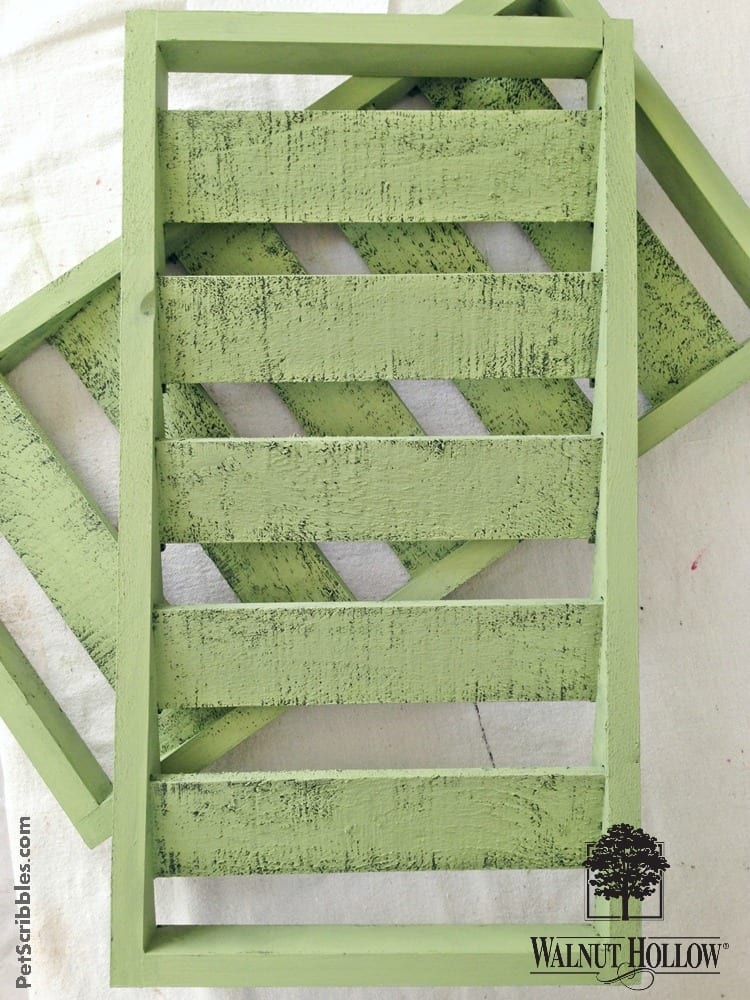 I applied petroleum jelly to the areas where I wanted my second color (green) to show through.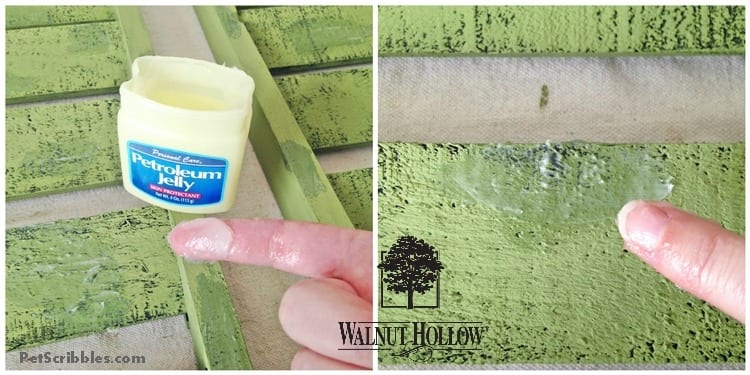 Then I painted on my top color, let dry . . .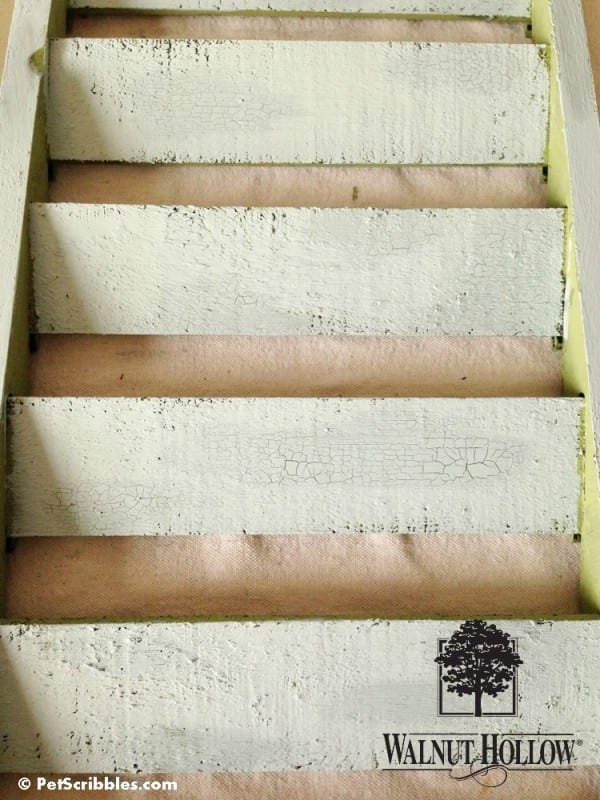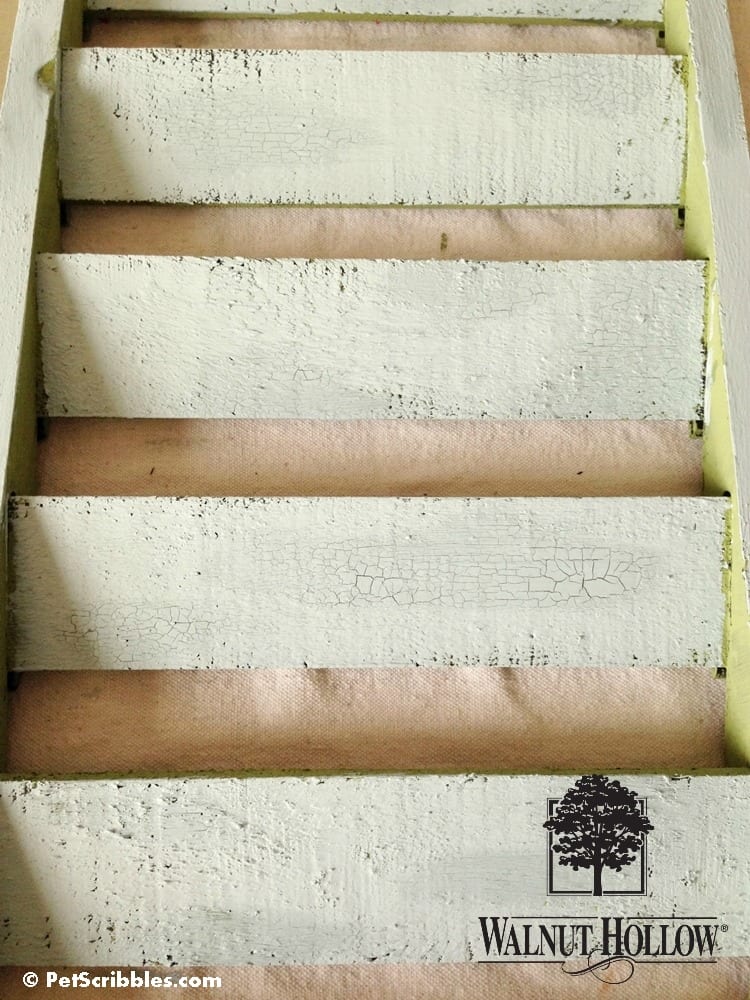 . . . and then removed the petroleum jelly areas of paint.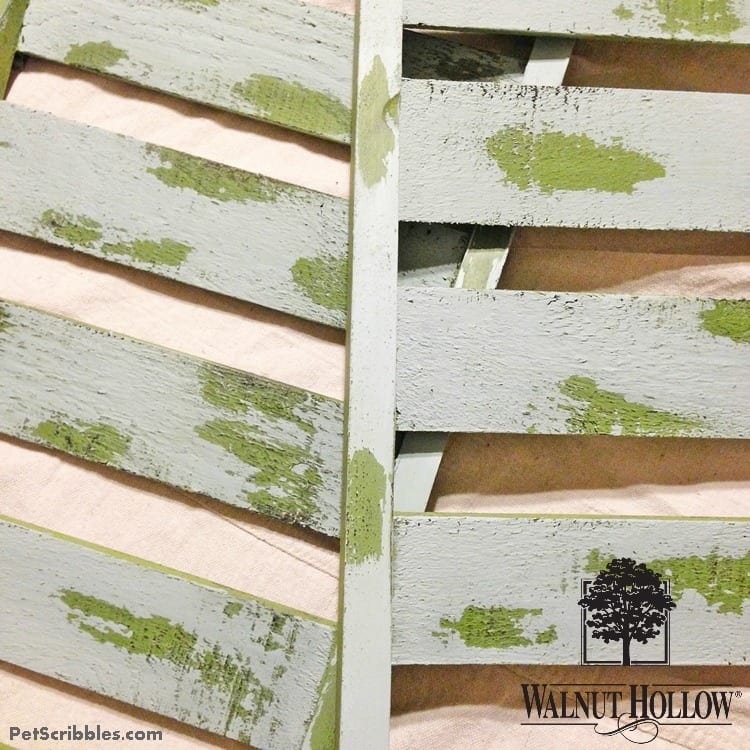 Once that's complete, you can leave the shutters as is, or further embellish them with number stamps like I did.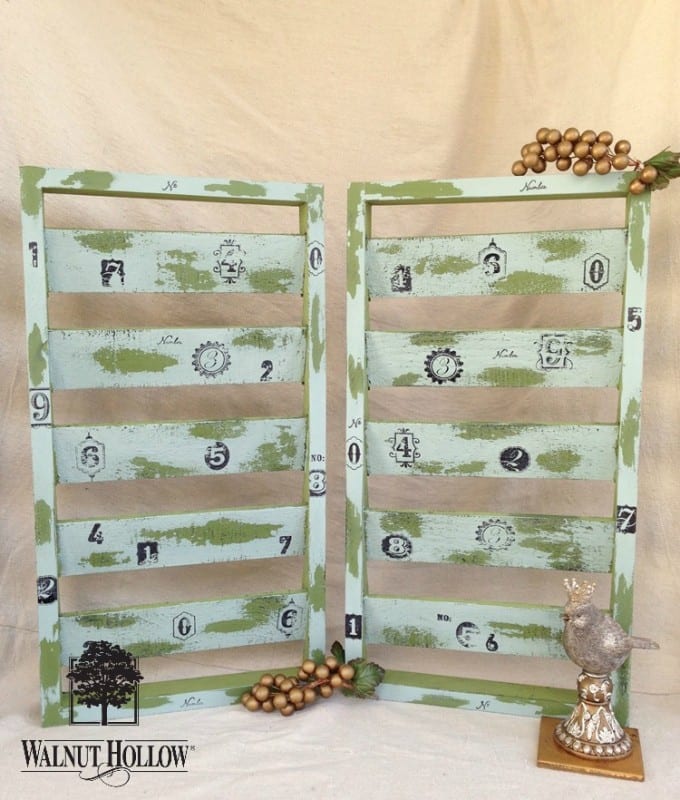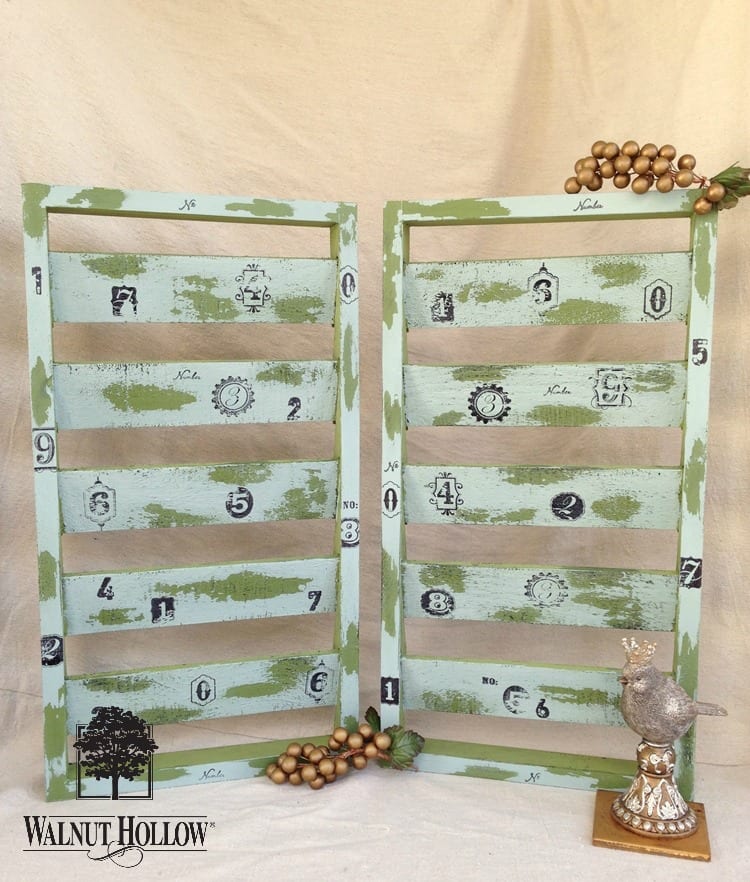 This chippy paint finish technique will give you an authentic look every time, specifically because the results are always unique based on where you apply the petroleum jelly and how much you surface you cover with it.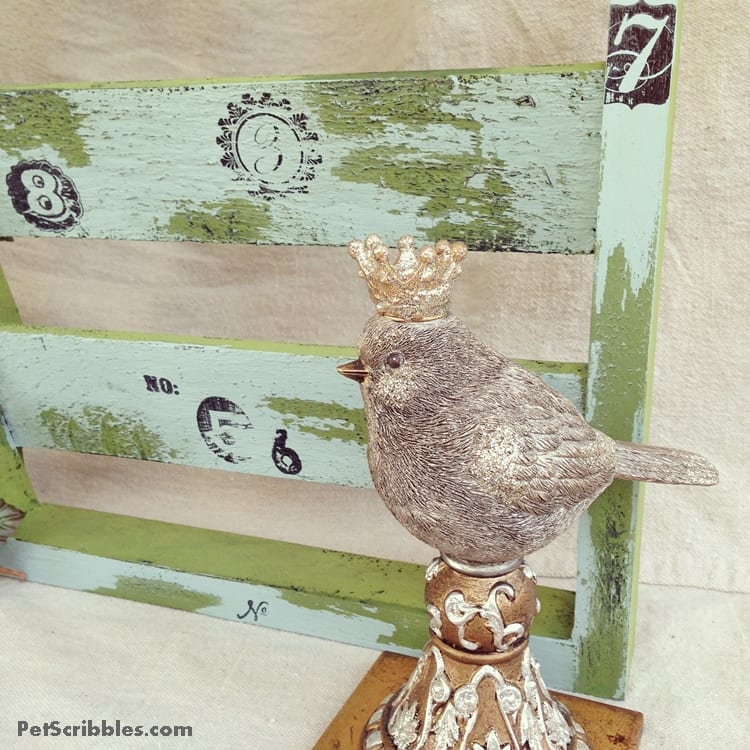 Please click over to Walnut Hollow to see my complete DIY, and try it yourself!
Now it's time for me to hang these shutters to help me get organized!
Happy crafting!
~Laura