Love Rose Gold like I do? I'm showing you an inexpensive way to get the look of rose gold home decor with an easy craft project: DIY Rose Gold Stacking Boxes! This is a great upcycle project too, as I'm reusing empty Christmas gift boxes. (No, it seems like I never throw anything out!)
I've had these empty Christmas boxes for at least two years: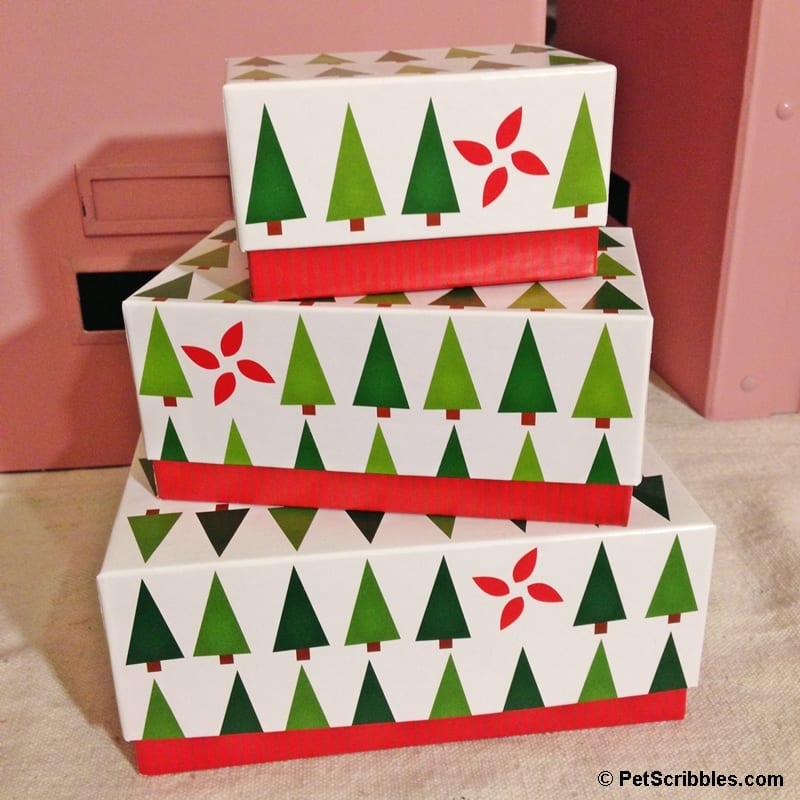 They were part of a gift we received and each one contained a package of candy or nuts or some sort of snack. I liked the boxes, knew I'd give them a makeover someday, and so they found a home in my craft closet stash.
For approximately two years. (Can you relate?)
DIY Rose Gold Stacking Boxes
When DecoArt came out with Metallic Lustre in Rose Gold, I honestly did a happy dance. For reals!
I've done a lot of copper metallic makeovers, but now to be able to transform things into rose gold? Game changer!
I'm a huge fan of anything rose gold – and by the way I loved rose gold WAY before it was trendy: both my engagement and wedding rings are made of rose gold. And that was back in 2005. So I'm the real deal!
OK – let's get to this fun way to create some rose gold home decor for cheap!
Supplies needed:
DecoArt Metallic Lustre – Rose Gold
DecoArt Americana Craft Paint – French Mauve
Plastic lid to hold paint
Paintbrush
White rags
Wax paper
Small cardboard boxes
Step One: Paint each box with two coats of the French Mauve craft paint. Let dry. The rose gold Metallic Lustre shows up best when it has a complimentary paint color underneath. What you choose to use is up to you. I went with French Mauve.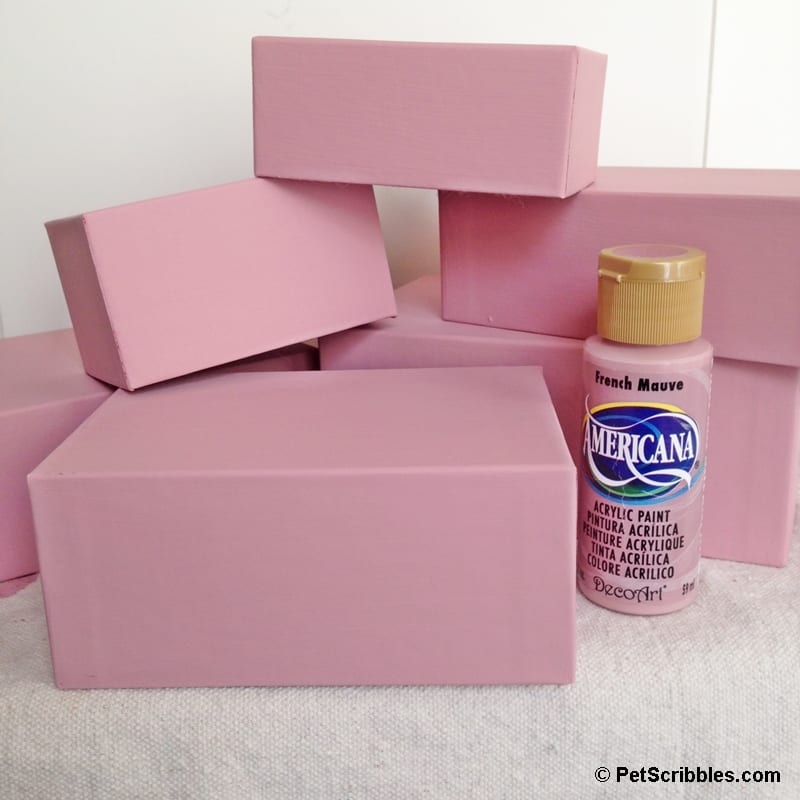 Step Two: Using a white rag, rub on some of the Metallic Lustre in rose gold in a circular motion onto each section of your boxes. Let dry. DecoArt suggests using either a soft cloth or sponge for this step. You don't have to use a circular motion, it's just what I usually do. There's no right or wrong way to rub this on.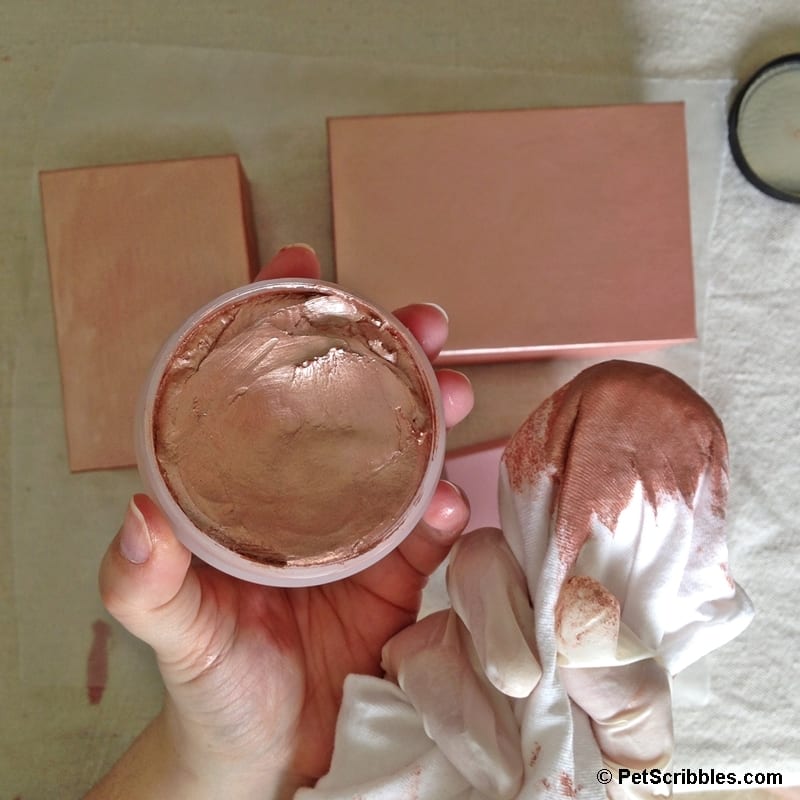 You can see in the image above, that the Metallic Lustre is like a creamy wax. It reminded me a cream blush or some sort of makeup!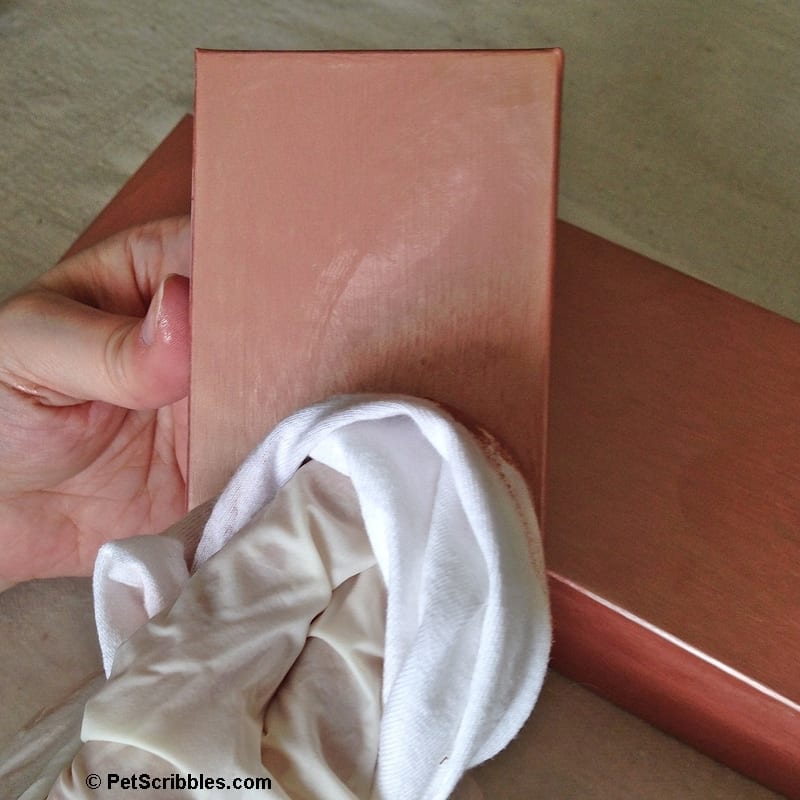 Step Three: Using a white rag or soft cloth, buff up the rose gold finish to give it a nice sheen. Use a clean part of the cloth for each new section you buff. You might get a bit that comes off, as shown below. No big deal.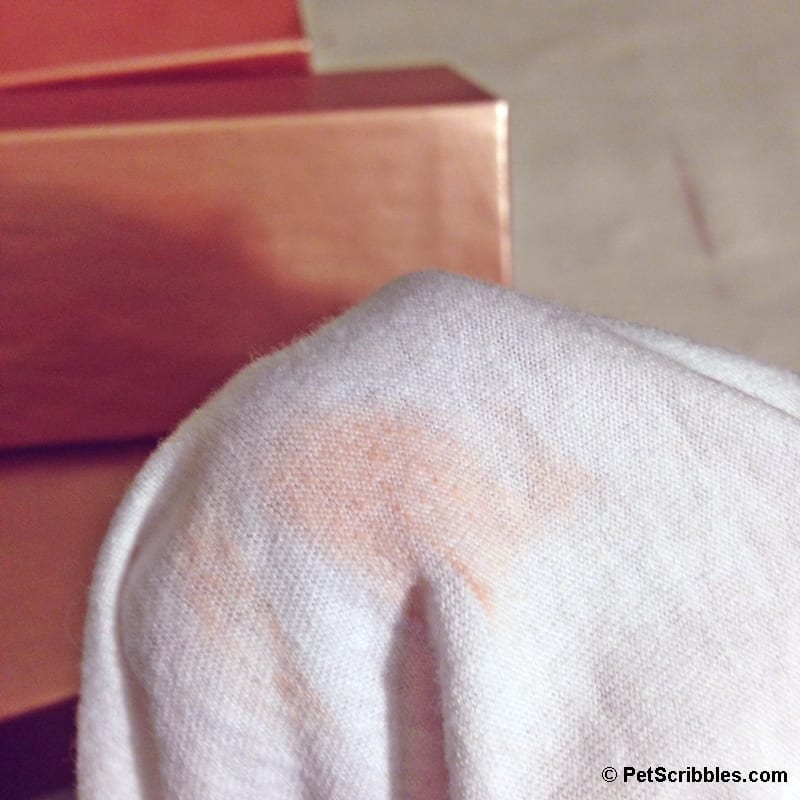 Step Four (optional): Seal the boxes using a clear varnish for added protection.
As these boxes are small and will be displayed on a shelf, I chose to skip this step. If I was making these to give as a gift, I would definitely seal them.
And that's it!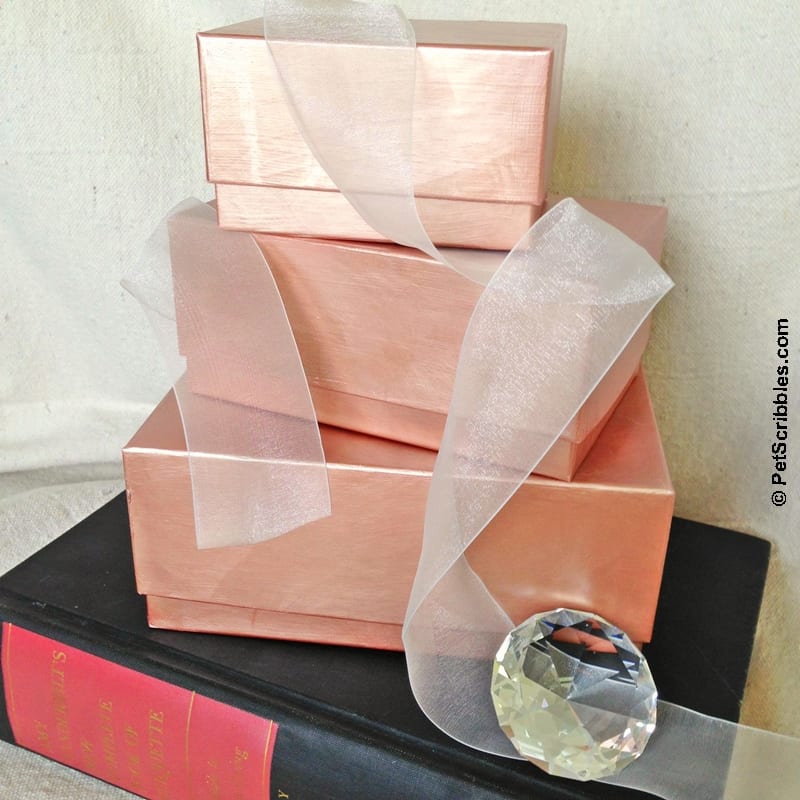 Think of the possibilities for your DIY rose gold stacking boxes:
wedding gifts
shower gifts
birthday gifts
as bases for your smaller treasured objects or vases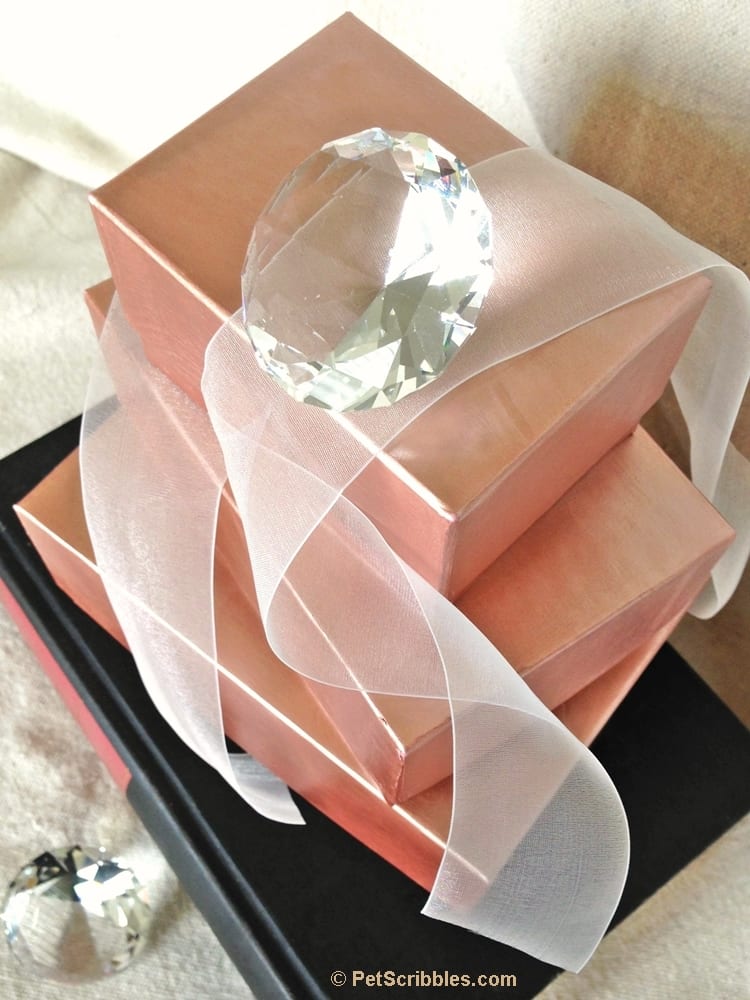 As I type these words, I'm currently working on a large set of rose gold storage boxes to use in my craft room. I can't wait to share those with you!
Next idea? I'm definitely going to use the Metallic Lustre as an accent on furniture. I'll keep you posted of course!
Where to purchase DecoArt's Rose Gold Metallic Lustre?
Because the Rose Gold shade is new and very popular, your best bet is to purchase it through DecoArt's online store here.
The Metallic Lustre line can also be found at Michael's, A.C. Moore, Jo-Ann, and even online at Amazon here. (But you might have a more difficult time finding the Rose Gold shade.)
Happy crafting!
~Laura