It's extremely rare when I go nuts for a craft supply being available on Amazon — but this is so good: FolkArt Pickling Wash is now available on Amazon!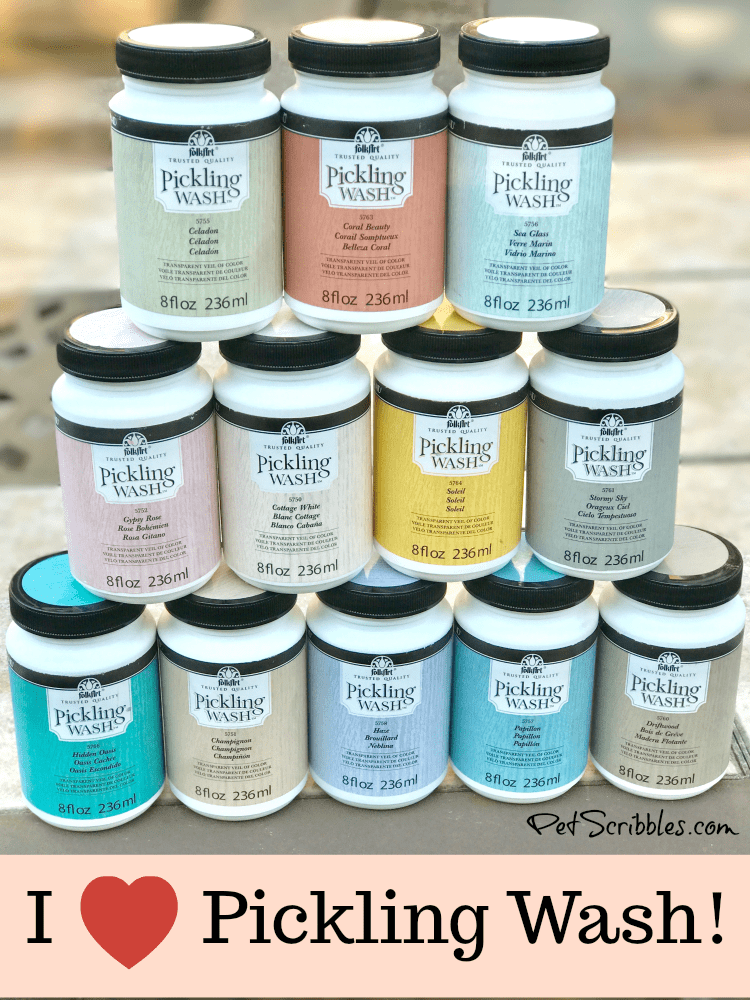 FTC Disclaimer: As a Plaid Ambassador, I've received free products to test out and create craft and DIY projects. Some of the links in this post are affiliate links. I explain more here.
I'll keep this short and sweet:
FolkArt Pickling Wash paints are now available on Amazon!
Whoo-hoo!
Gotta love armchair — or beach chair — shopping!
The price is fantastic, and they have all the shades in stock!
Check out all of the pretty colors available . . .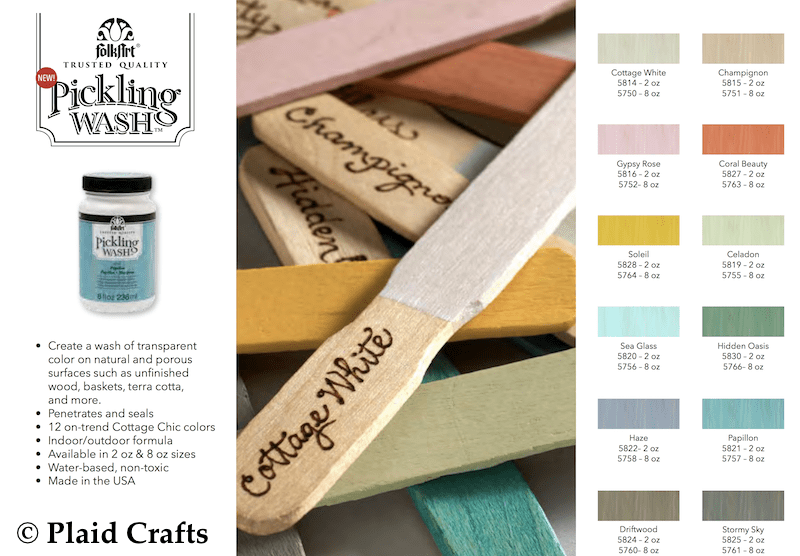 These Pickling Wash paints are my new favorites!
They are easy to use for a weathered, aged look.
On the Rustic Wedding Anniversary Sign below, I used Coral Beauty Pickling Wash on the mason jar shape, and Driftwood Pickling Wash on the shadow box.
On the Fairy Garden Beach Chairs below, I used (left to right) Coral Beauty, Gypsy Rose and Driftwood Pickling Washes.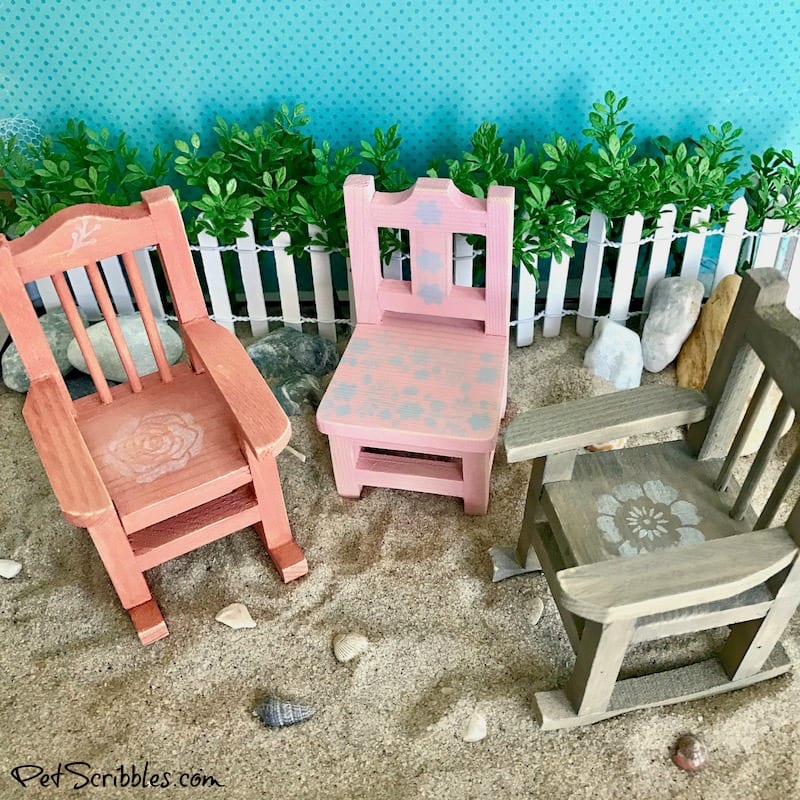 And here's a sneak peek of a new project that I'll be sharing here on Pet Scribbles at the end of this week: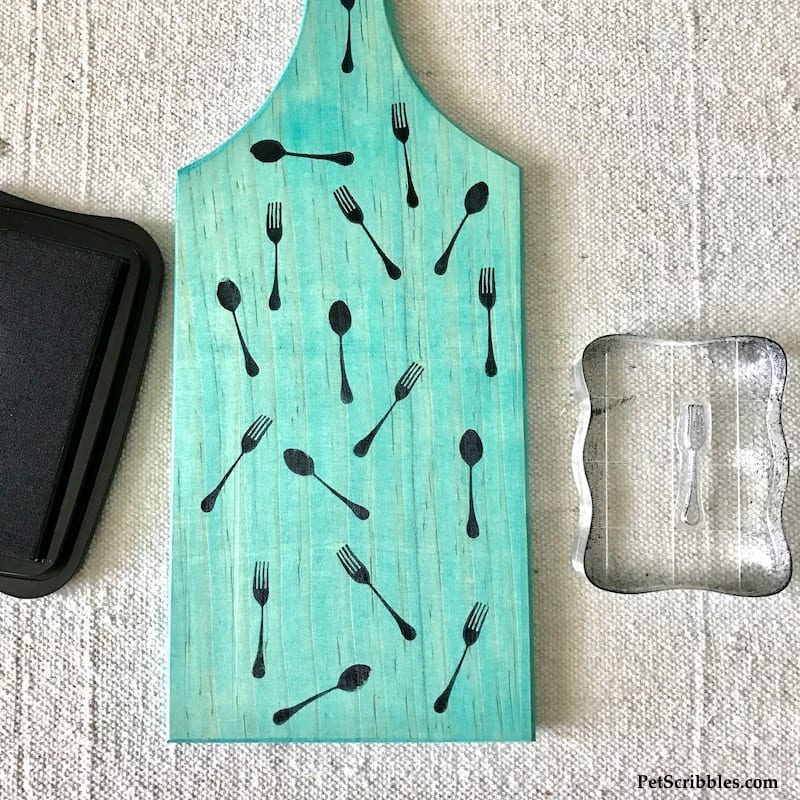 The color (above) is Papillon Pickling Wash. I'm also using the Soleil Pickling Wash in this project — a warm, sunny yellow — so stay tuned, as what you see so far is just part of the entire piece!
I have all the colors now, and they are gorgeous!
So, don't forget to add some of these to your shopping cart next time you're on Amazon!
Happy crafting!
~Laura