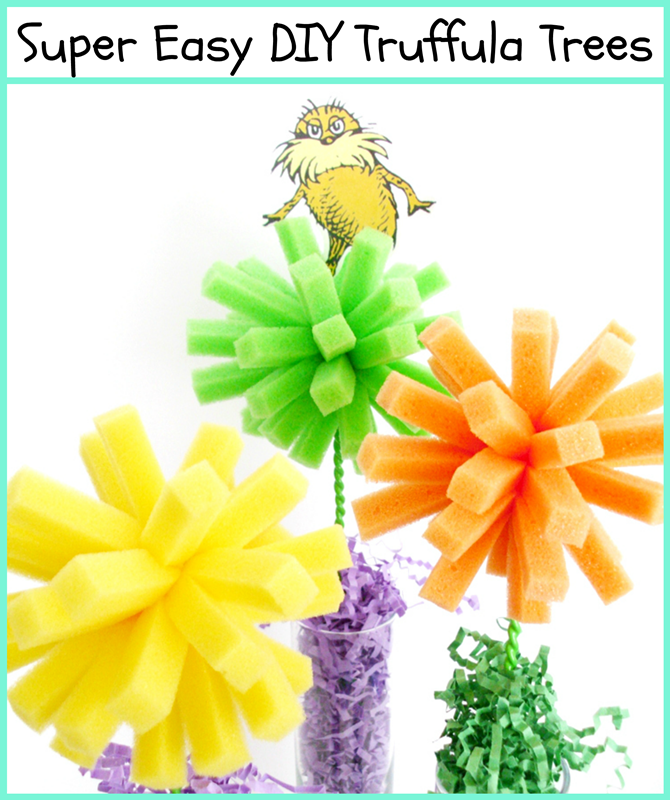 Not too long after I made my miniature Truffula Tree Cupcake Toppers, I was back in the local dollar store and spotted dishwashing sponges that looked like something Dr. Seuss himself would love.
Naturally, I purchased a few and came up with a fun set of Truffula Trees!
You can read all about it over at Live Creatively Inspired!
Happy crafting!
~Laura