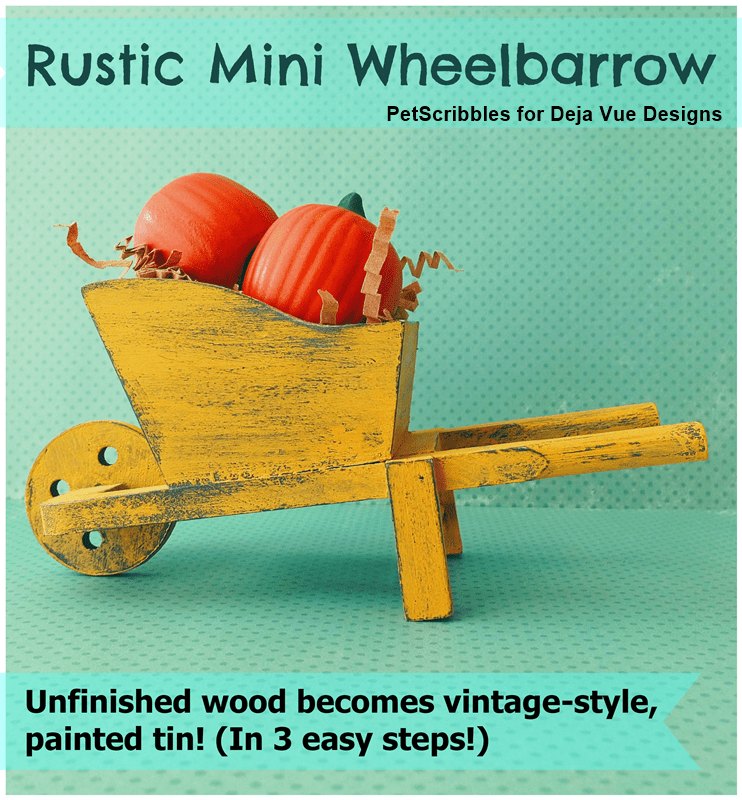 Yes, this is a mini wheelbarrow, measuring just 6 inches across! It began its humble life as an unfinished wood piece in a $1.00 bin at A.C. Moore.
I turned it into a vintage-style wheelbarrow, which appears to be made out of painted and weathered old tin.
How did I do it?
I'm sharing the easy steps over at Deja Vue Designs this week!
Happy crafting!
~Laura