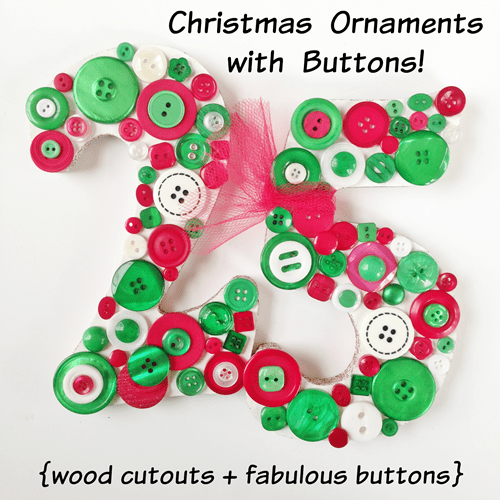 I love buttons.
I love collecting them and I love crafting with them!
So I was over-the-moon excited when Buttons Galore & More sent me a gorgeous selection of buttons from their online store, and invited me to guest post on their blog!
Whoo-hoo and Ho! Ho! Ho!
The first button collection I crafted with is the Laura Kelly Traditional Christmas Mix that you see above in the pretty reds, greens and whites.
I used these fabulous buttons to decorate wood cutouts in honor of December the 25th! They look so festive now!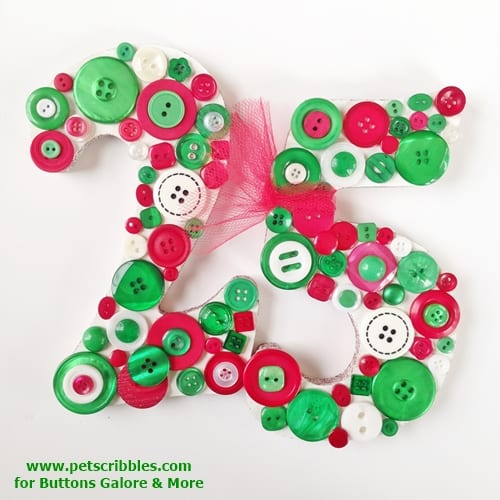 Click over to Buttons Galore & More to see the complete how-to:
Button Up Some Christmas Ornaments with Laura from Pet Scribbles!
But wait – there's more!
Stay tuned for more button fun, as I'm currently making something sweet for the holidays with these: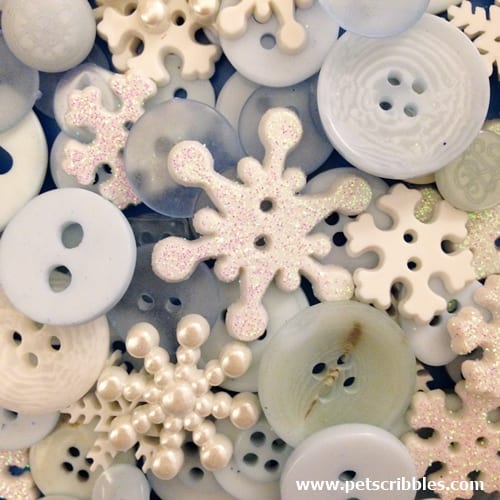 Don't these buttons look like they're right out of the movie Frozen?
Click here to see what I made!
Happy holiday crafting!
~Laura