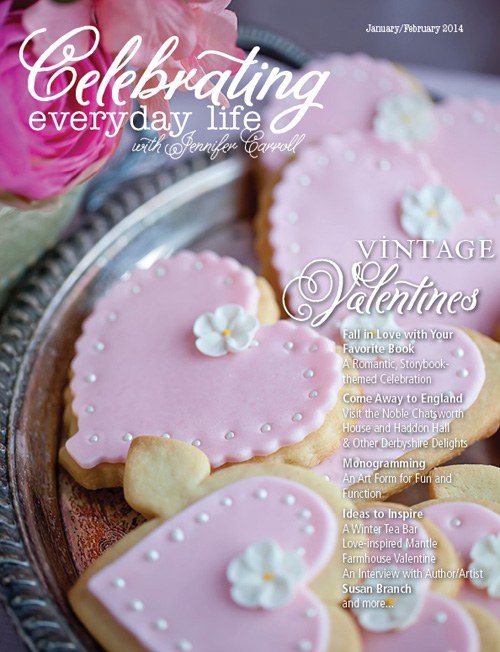 I love Valentine's Day! Especially vintage Valentine images and ephemera that harkens back to a sweeter, simpler time.
Did I actually just use the word harken? It fits somehow, but trust me I don't use that word in my everyday vocabulary around the house!
Want the ultimate in Valentine's Day-themed inspiration, including digital downloads of vintage Valentines?
You'll find it all in the current issue of Celebrating Everyday Life with Jennifer Carroll!
You might remember that I first mentioned this magazine last Fall, when I got my creative hands on a copy of the September/October 2013 Autumn Issue. I raved about it, and if you looked at the gorgeous Fall images that I shared in that post, you understood why!
This latest issue of Celebrating Everyday Life is just as beautiful. Just as stunning. And truly inspiring.
As I mentioned back in September, Jennifer Carroll is an event planner and a designer, and very creative. Her magazine's contributors are some of my favorite DIY and lifestyle bloggers.
The current issue has a focus on Valentine's Day that is free of the glitz and bling and commercialism so often associated nowadays with this holiday.
Just imagine . . .
Adorable heart-themed crafts . . .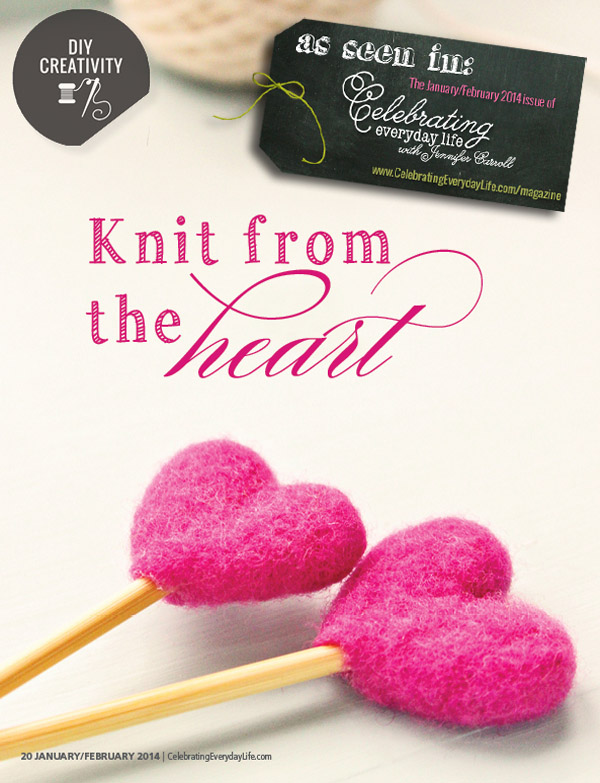 Sweet heart-themed recipes . . .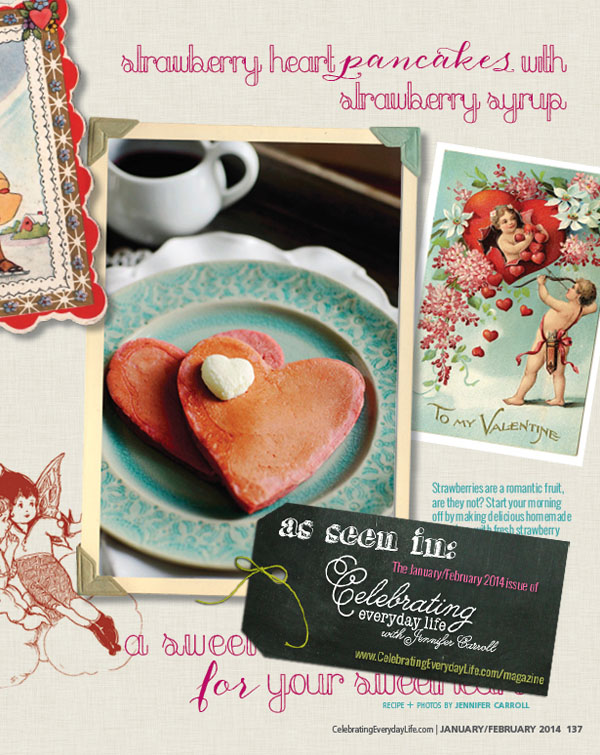 Sentimental vintage Valentines . . .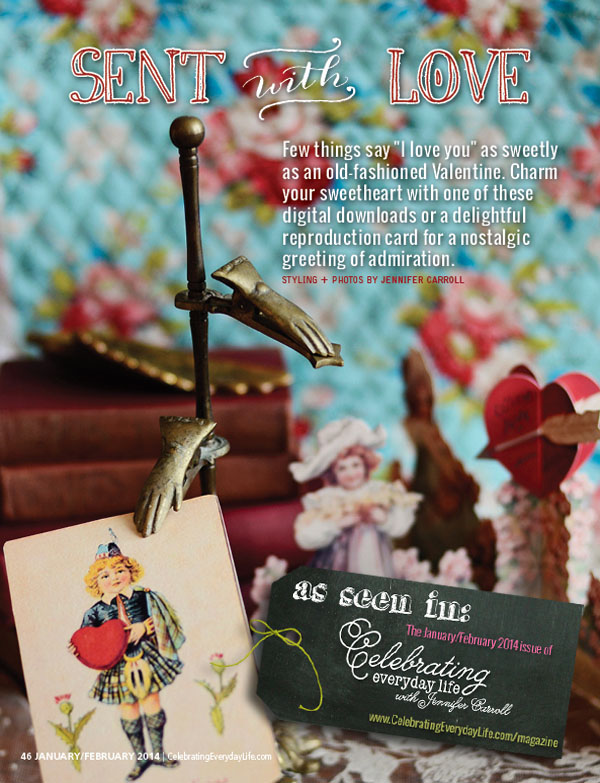 And pretty Valentine-themed decorating ideas . . .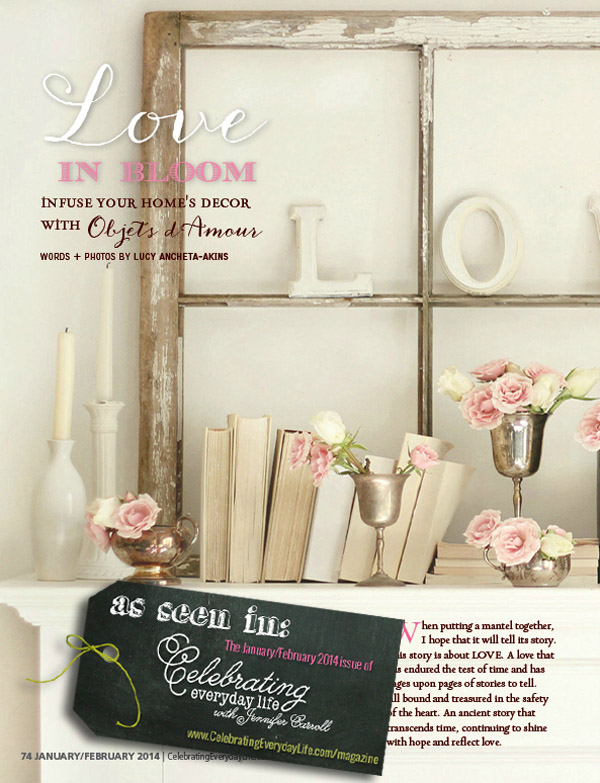 But wait, there's more! And I'm not just talking about more Valentine's Day ideas either…although there's so much more you will absolutely adore!
There's also Winter-themed inspiration such as gardening (get those seedlings started) and entertaining (imagine an outdoor tea bar as a fun party idea). And you'll be transported to England with gorgeous photographs giving you a look inside some amazing English country homes.
Here's a quick preview to further entice you! (I know…I can be such an enabler!)
To purchase your digital issue and get more information on subscriptions, you can click on the links located on the last page of the above preview. Or simply click here: Celebrating Everyday Life with Jennifer Carroll.