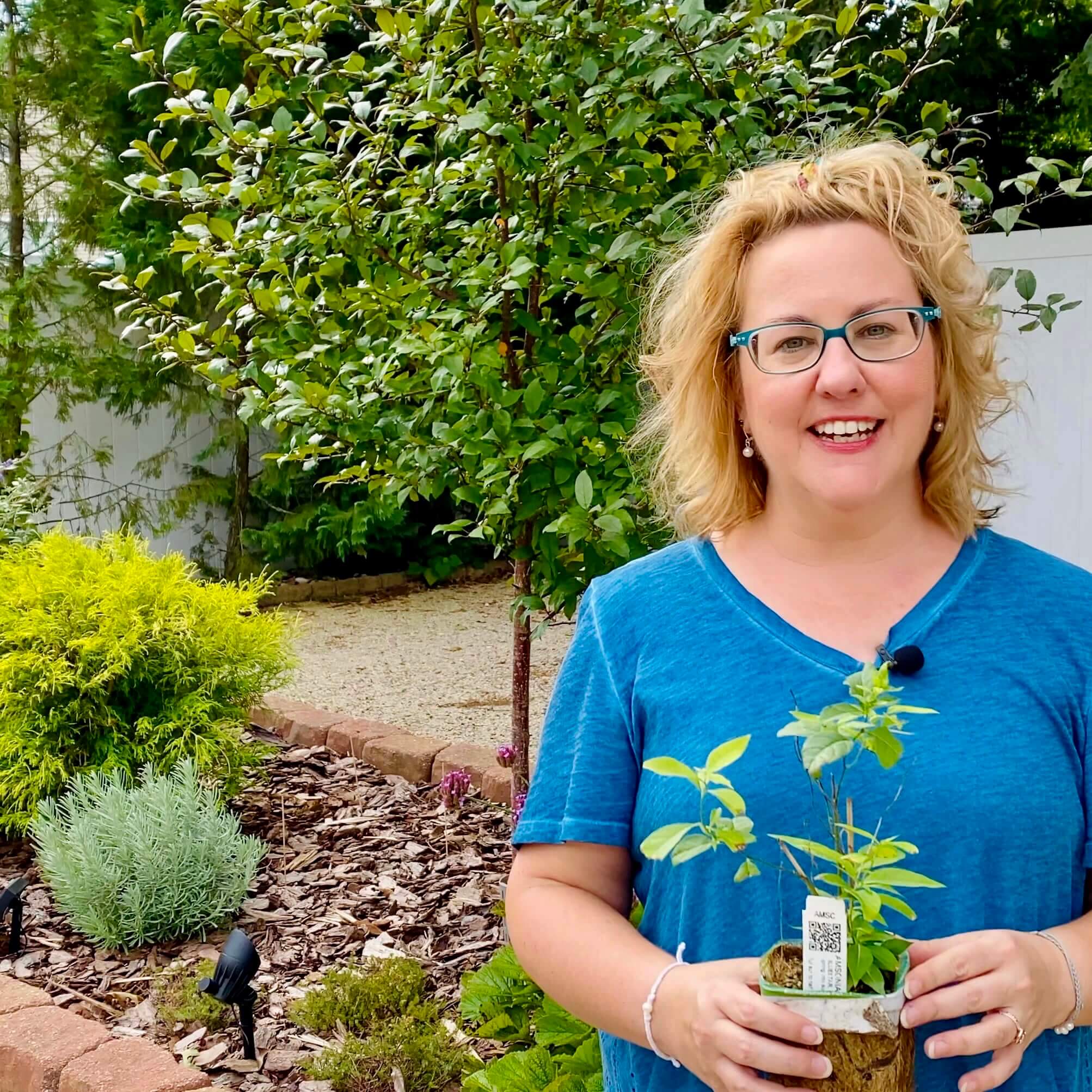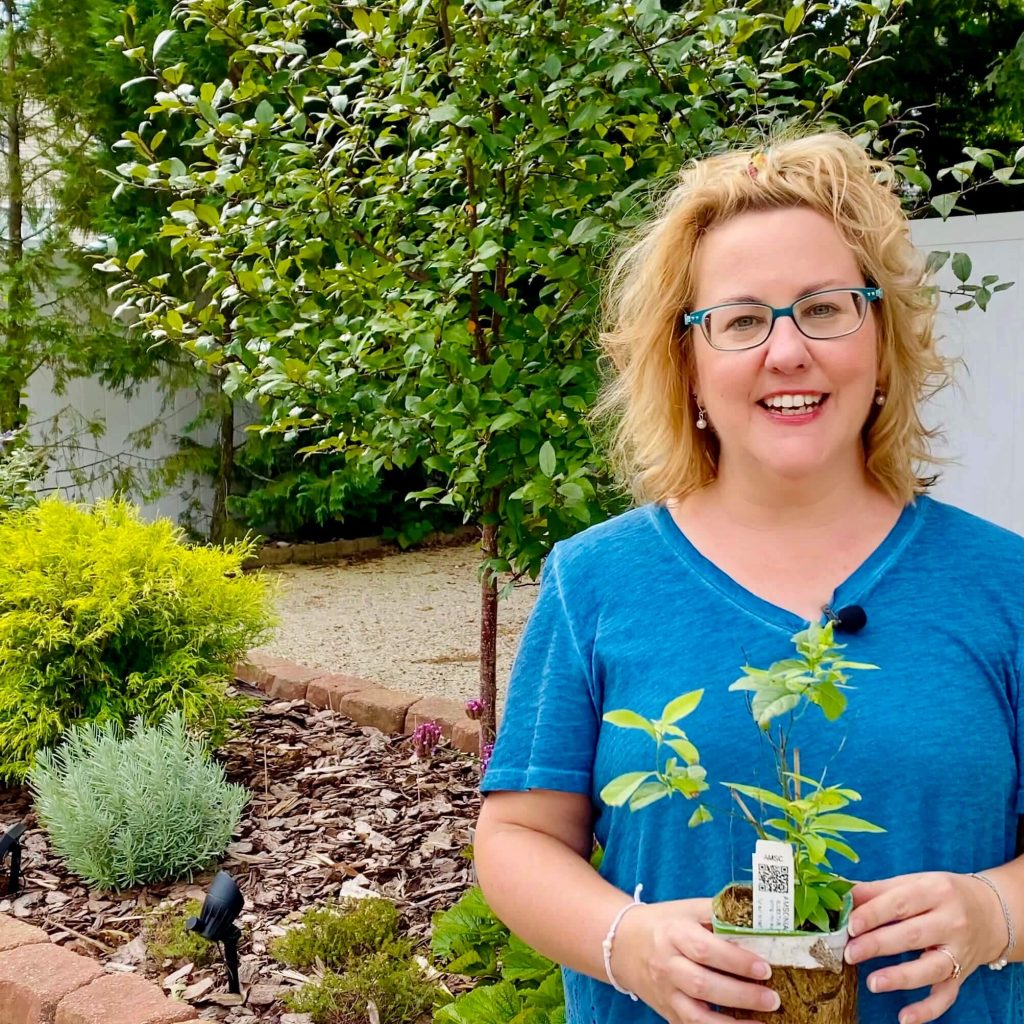 Welcome to Garden Sanity by Pet Scribbles!
I'm Laura, an artist and self-taught gardener. Gardening is therapeutic for me, peaceful and calming. And I truly believe that's how gardening should be.
As a little girl, I was inspired by my grandmother's magical cottage garden. My parents instilled a love of gardening in me too. Watching their beautiful landscaping mature over the years has given me real insight into how gardens evolve.
I love to read and learn, so my garden library is always expanding. I'm fascinated with how plants get discovered and how they are named, like my favorite Pinky Winky Hydrangeas. I love to geek out and research plants and shrubs. I want to grow all the trees!
I take photos of everything I grow to see how plants look year-round whether in bloom or dormant. I write articles and film videos centered around my own gardens, with plenty of plant suggestions and gardening tips.
I garden in southern New Jersey, near the coast, zone 7, where I live with my husband and our two cats.
In my past life, I was a trained classical flautist, cancer survivor, lover of big 80s hair, city dweller in Boston, Massachusetts and Philadelphia, Pennsylvania, DIYer and crafter, and had a great career at a music college in Boston for 16 years.
After enjoying city life for many years — first in Boston and then in Philadelphia — my husband and I settled down in Little Egg Harbor, New Jersey.
I'm glad you're here and happy to share my garden inspiration with you!
~Laura Kuhlmann
---

DIY and Crafts
There are also plenty of craft projects on this website as well, from my previous work with various craft companies.
My crafts have been featured in: Country Sampler Farmhouse Style Magazine, Food Network Magazine, Bella Crafts Magazine, Redbook, The Huffington Post, Buzzfeed, Dollar Store Crafts, The Graphics Fairy, Spoonful by Disney, FaveCrafts and Mod Podge Rocks.
I also created craft tutorials for DecoArt and Plaid Crafts for many years.
---
Cats
We are currently "owned by" two cats: Otto, our rescue Ragdoll boy who is 11, and Ivan Karl, our rescue kitty who is 5.
Otto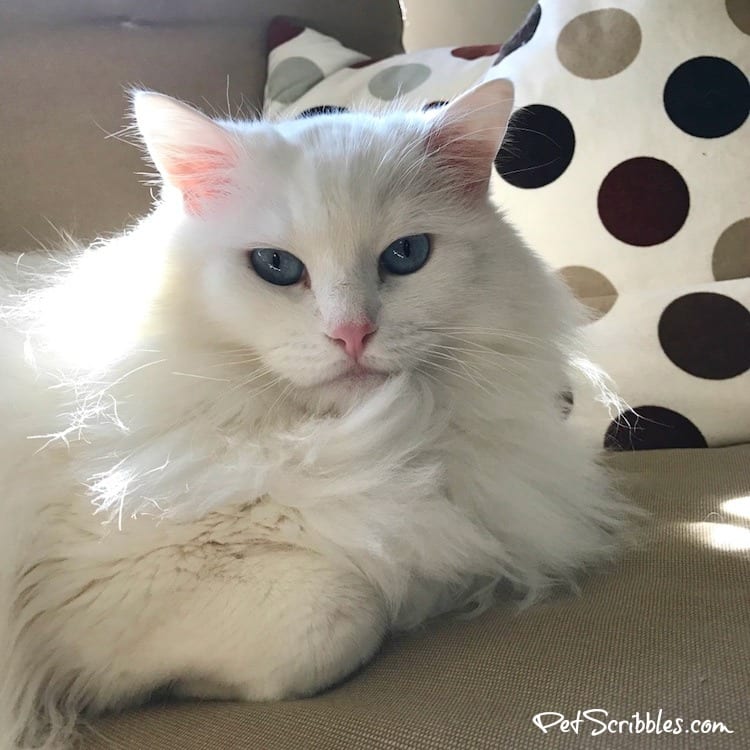 Otto is a a bit fussy — probably because he is a deaf kitty — but he is a total mush. We love him dearly. Otto loves us back and also adores his little brother Ivan who brings out Otto's playful side.
You can read more about Otto here.
Ivan Karl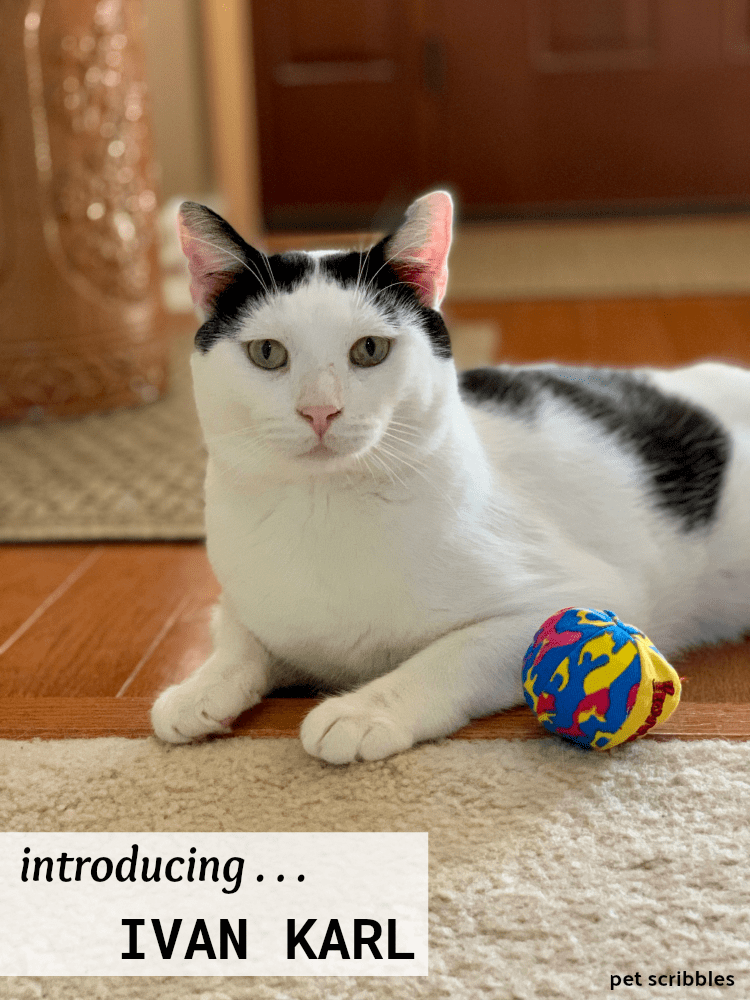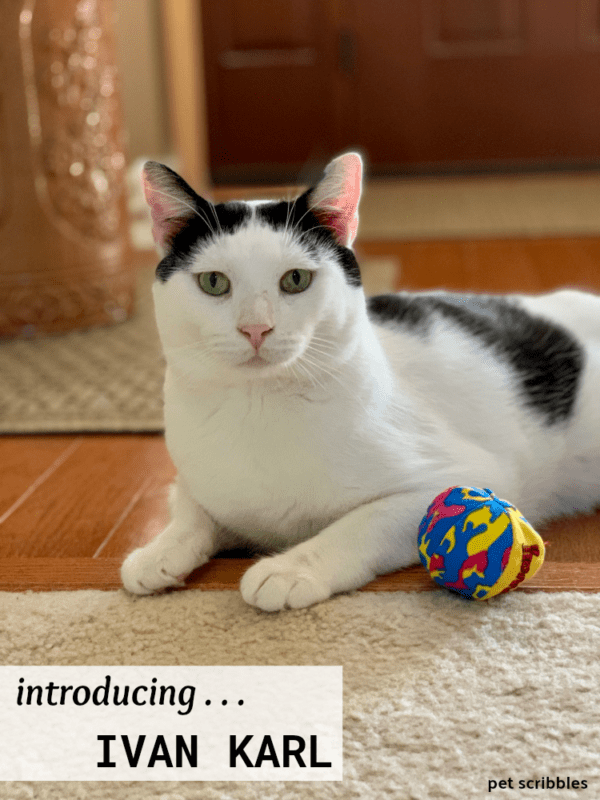 Ivan is the best little brother we could have ever wanted for Otto. We call Ivan a "starter kitty" because — even though he began his life outdoors before he was rescued — he is easy-going, affectionate, and happy every single day.
You can read about Ivan here.
---
---

Rest in Peace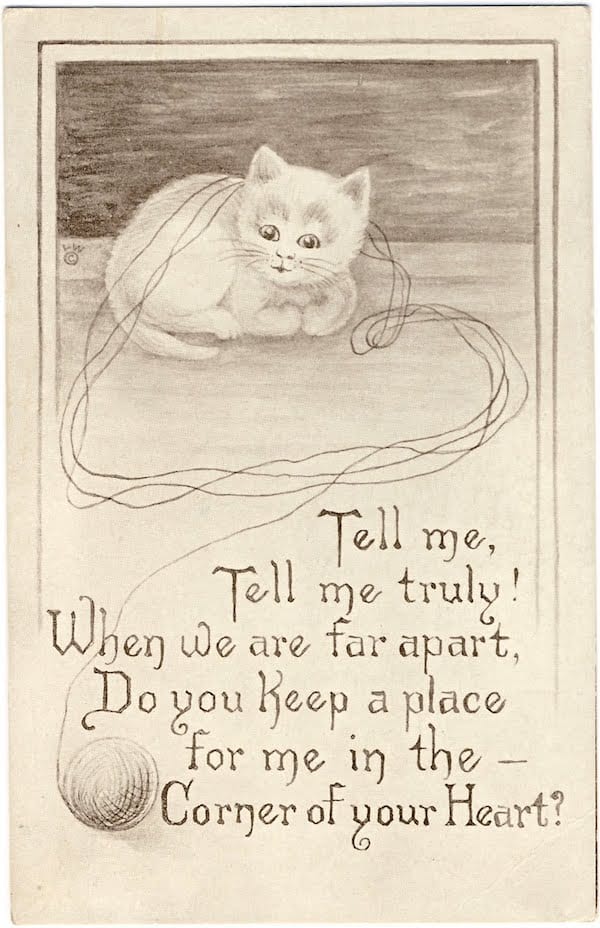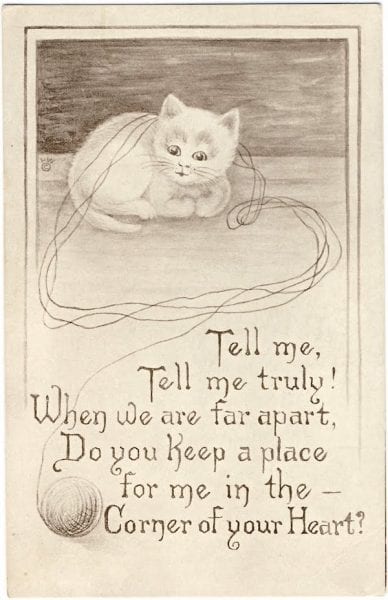 Lulu, the Chief Feline Officer (CFO) of Pet Scribbles
Rest in Peace — February 8, 2018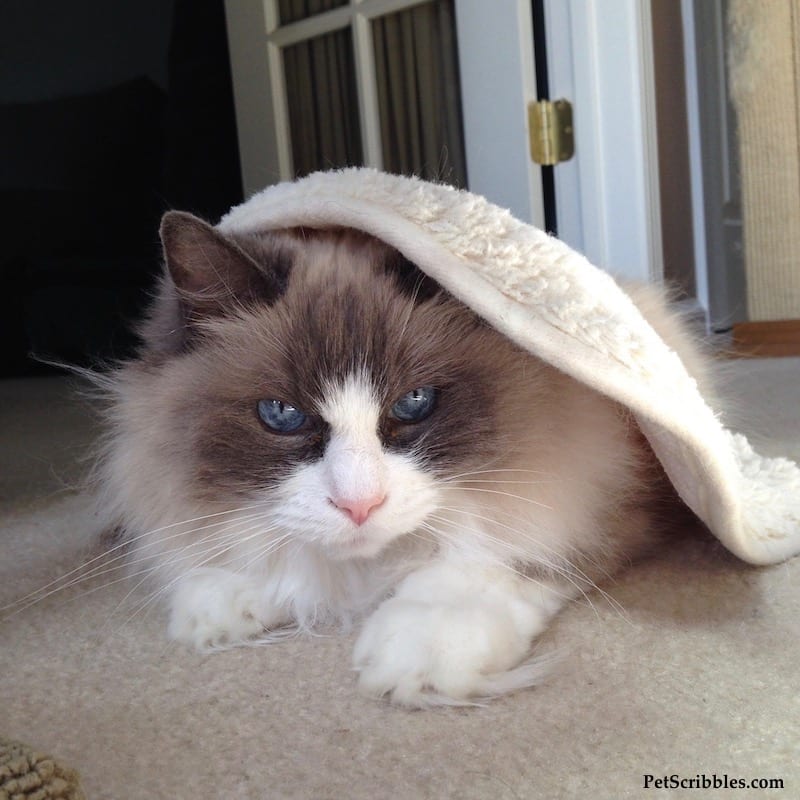 Lulu was our everything.
She was our 17.5 years old Ragdoll who still thought she was a kitten.
She was the alpha of the group.
She was our constant.
We are devastated by her passing . . .
You can read all the posts I've written about her over the years here.
---

Aliza Loo "Doolittle"
Rest in Peace — January 6, 2015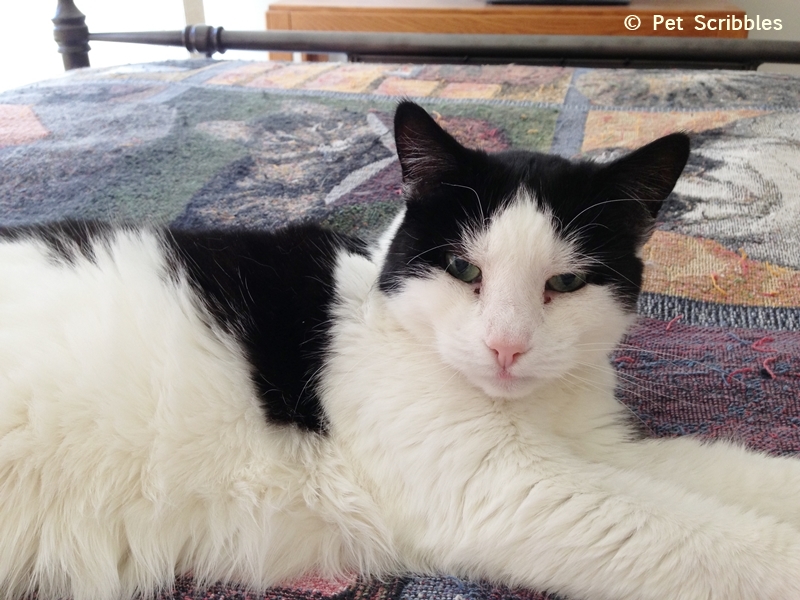 Aliza was our formerly feral, 21-ish years young, kitty whom we socialized over her lifetime with us of 11+ years. She came to me as a shy feral cat, totally sweet but totally afraid. She left us as a sweet, snuggly, affectionate kitty. We will never forget her. Ever.
You can read more about Aliza's life with us starting here.
---

Matisse, aka Mr. Boober
Rest In Peace — November 19, 2009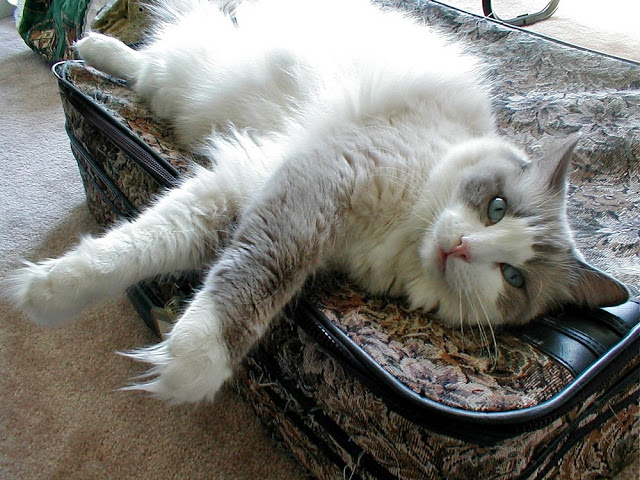 We had the heartbreak of saying goodbye to our special boy, who bravely battled his feline lymphoma for a lot longer than any doctors could predict. Matisse never complained, and never asked for anything. He loved unconditionally and will always be our Mr. Boober, our special boy, our gentle giant, our buddy, our speed bump.
You can read about him here.