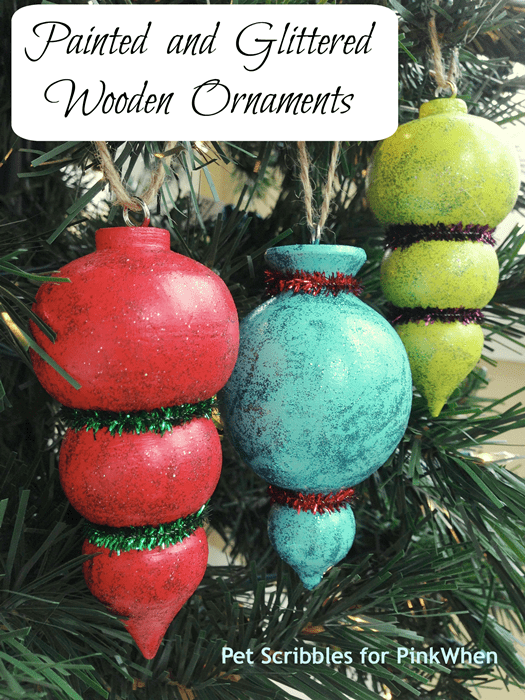 November 16, 2016: 
This tutorial — originally from 2014 — has been completely updated here on Pet Scribbles for you!
December 9, 2014
These pretty ornaments began their life as simple, unfinished wood ornaments.
You can see my complete tutorial for how I transformed them into sparkly jewel-colored ornaments in my monthly post over at PinkWhen!
Hint: Paint and glitter are involved!
Extra hint: The glitter is actually glitter paint, so no worries about glitter falling off your finished ornaments!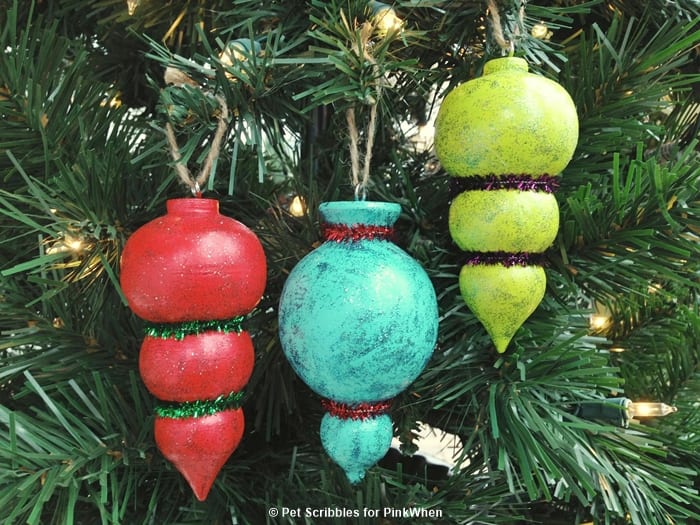 Happy holiday crafting!
~Laura