Here's a great beginner project using Americana Decor chalky finish paints and stencils: my Vintage Key High Back Chalky Finish Chair. The steps are easy — and there's not many! — to help you get familiar with using the paints and stencils!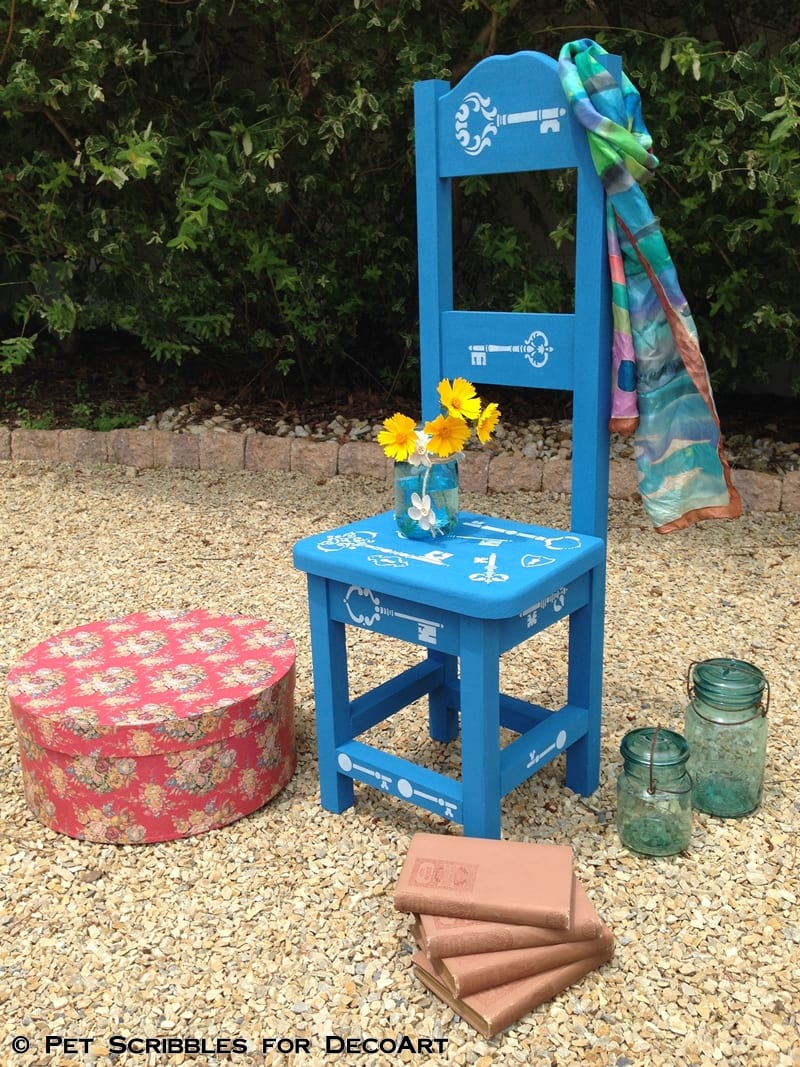 The key to a successful painted craft or a painted furniture DIY is to use excellent quality paints. And so I want to give a shout-out to DecoArt to publicly thank them for supplying me with their awesome products and for giving me this opportunity to create special projects just for them as part of their artist team! I love working with them!
Vintage Key High Back Chalky Finish Chair
I found this decorative chair – which could be a child's chair – on HomeDepot.com. It's unfinished wood and just perfect for a wonderful home decor accent piece!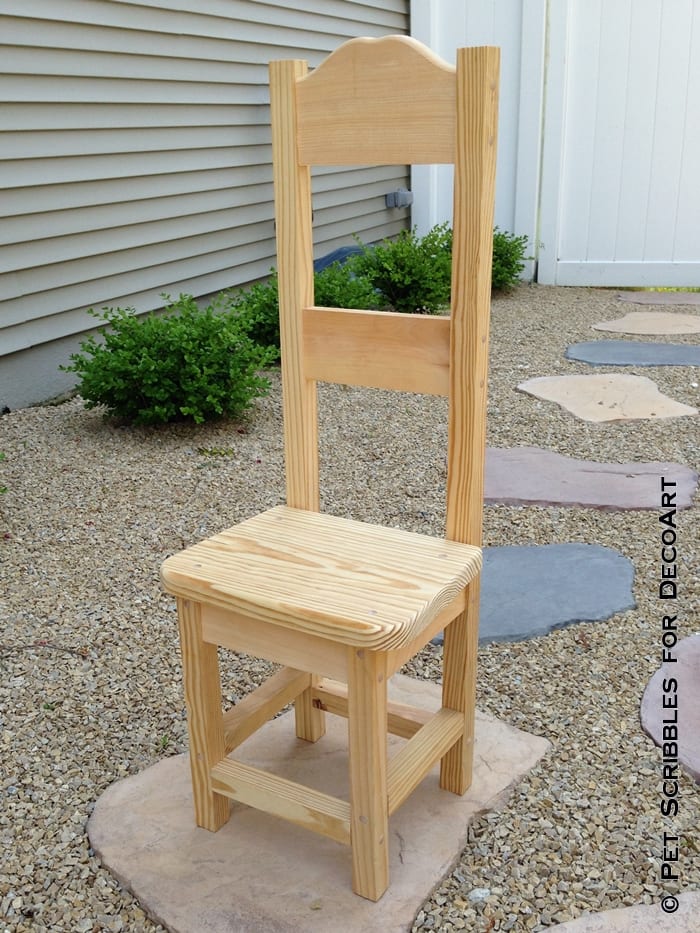 I used a very pretty chalky finish paint color combination of Legacy (for the chair color) with Serene (for the stenciling).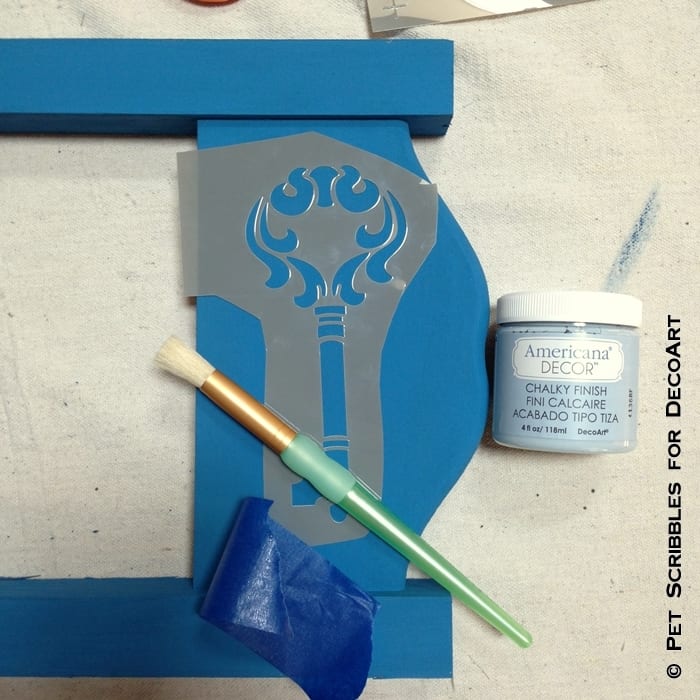 Basically you paint and then you stencil, and then you're finished! Easy peasy! A great beginner project!
You can see my entire tutorial — along with step-by-step pictures — on DecoArt's website!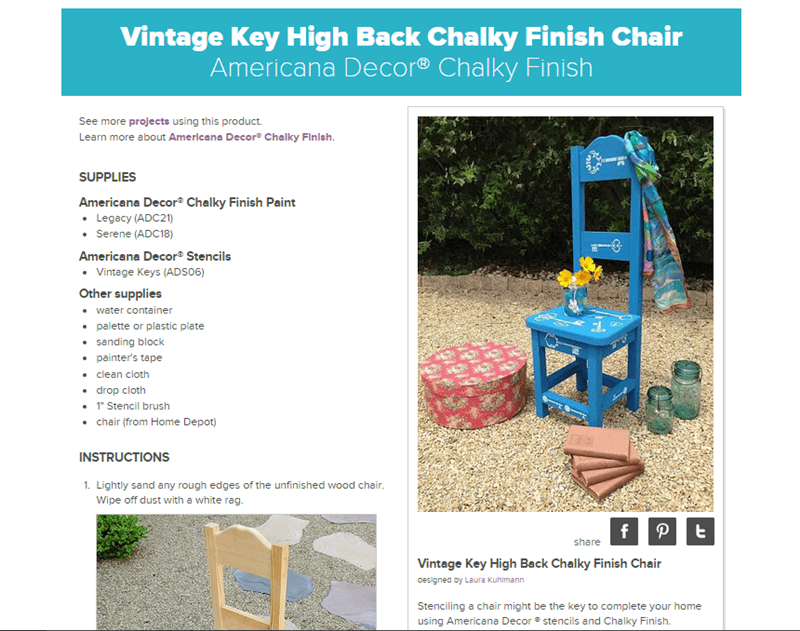 Click here:
Vintage Key High Back Chalky Finish Chair on DecoArt.com
3-1-18 update: this tutorial is no longer on DecoArt's project website, but I'll be updating this page with the full tutorial soon!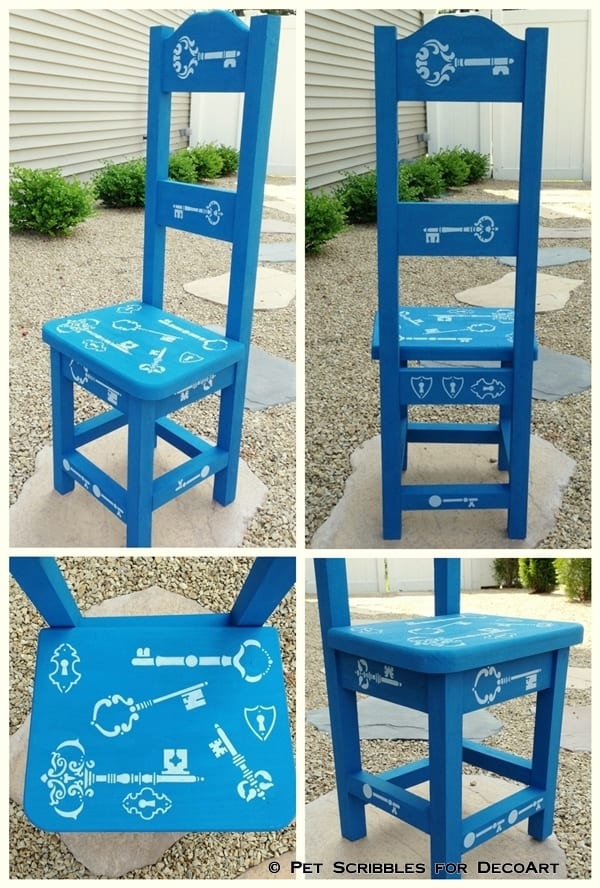 I love how the Legacy chalky finish paint color is such a great match with the blue Ball canning jars that came out a few years ago!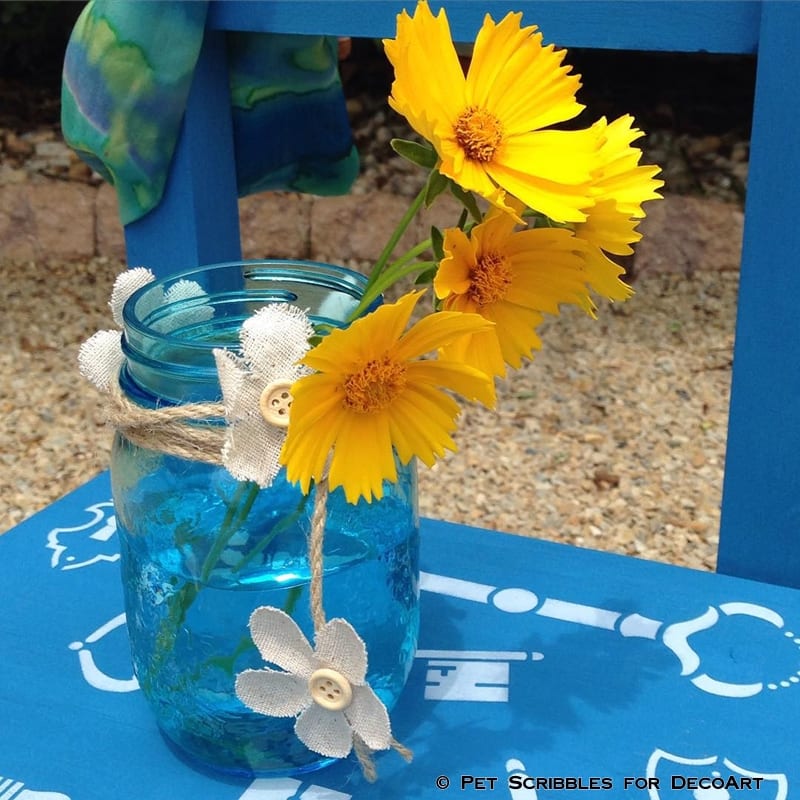 For more chalky painted goodness, click on any of the Related Posts below!
Happy crafting!
~Laura