A smart and simple solution: store garland in a Christmas tree bag! Such a fabulous idea, especially since I was shoving my garlands into garbage bags in previous years. Now that I've tried actual Christmas storage bags I'm totally hooked!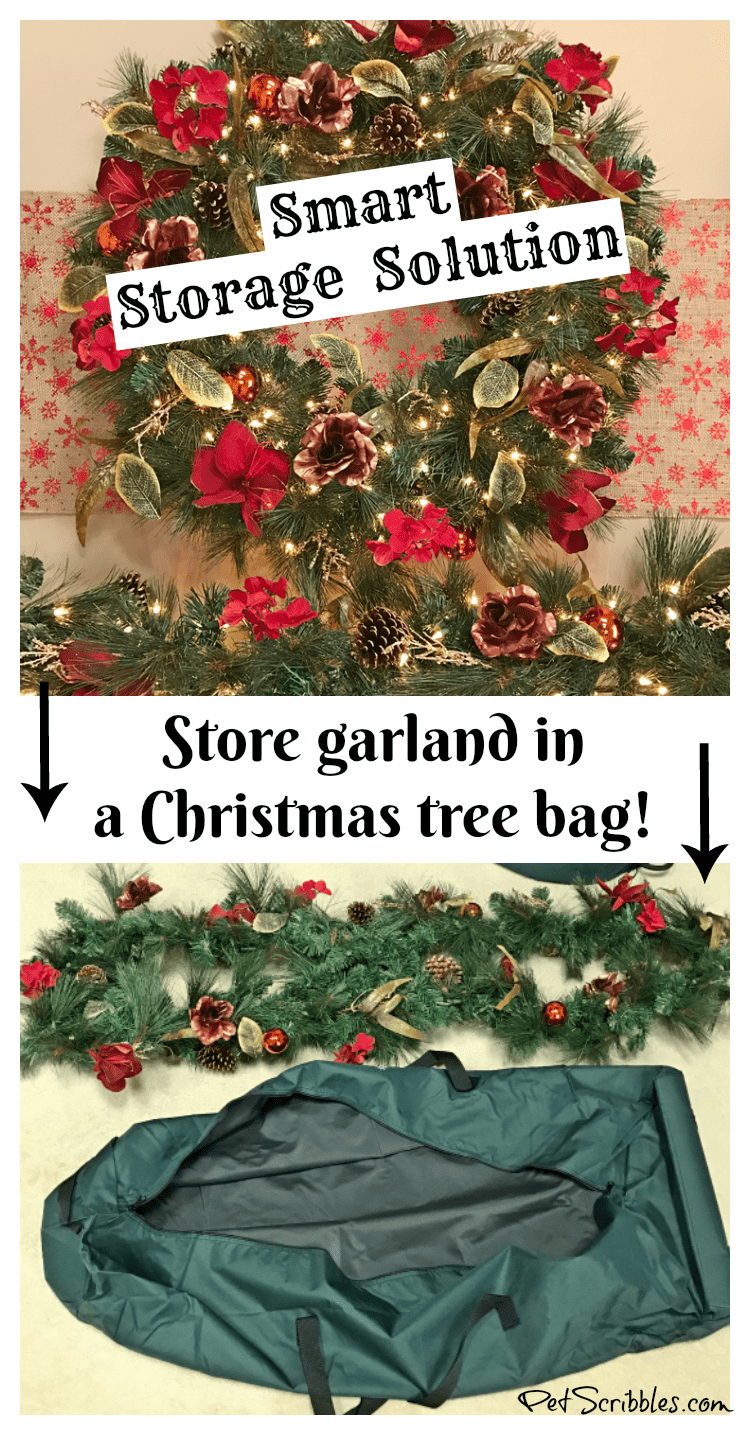 Very special thanks to Tree Classics for sponsoring this post!
Doesn't this scene look so cozy? I shared how I created this mantel decor last month with the help of Tree Classics.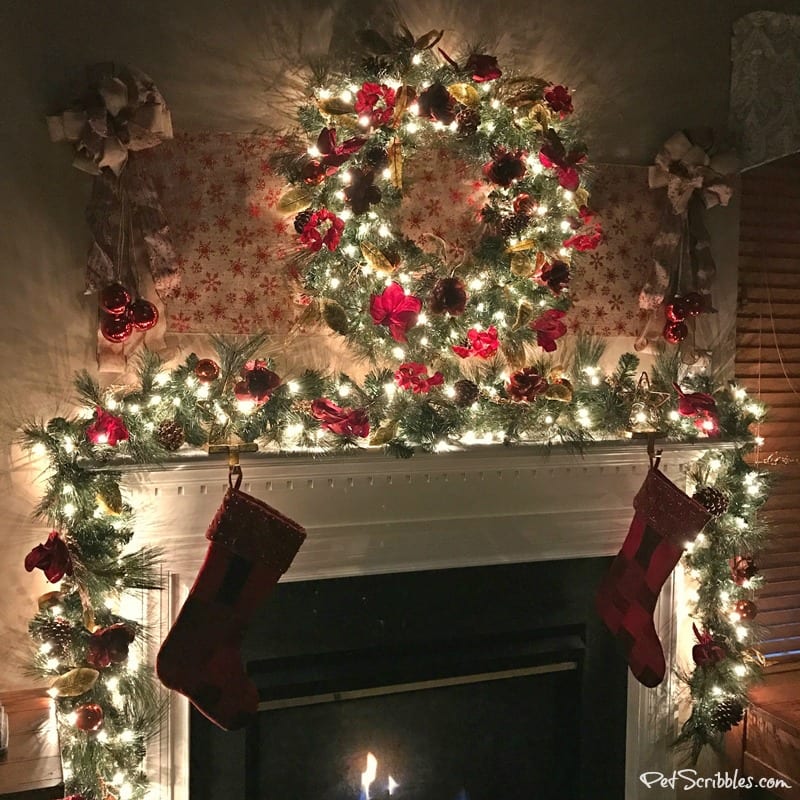 This was one of my favorite spots during the holidays to relax, but now it's time to take the decorations down for another year.
And I have a brilliant storage idea to share with you!
But first, it's time to put away the gorgeous wreath. This wreath is large, 34″ in diameter, and Tree Classics wreath bag is a wonderful 36″ in diameter.
It arrives folded up like this with handy directions: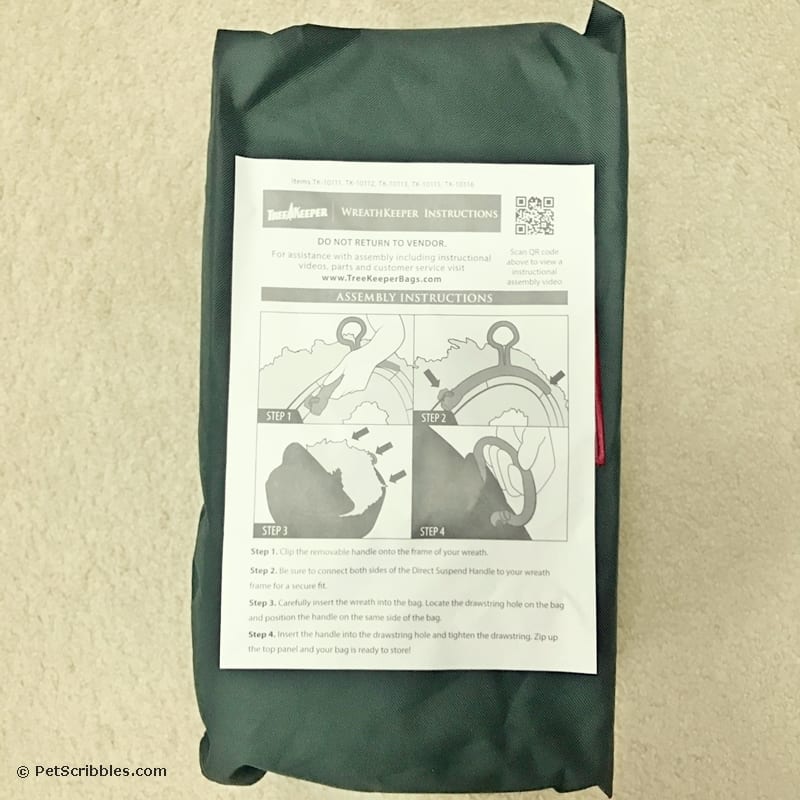 Here's how the wreath storage bag looks once unfolded: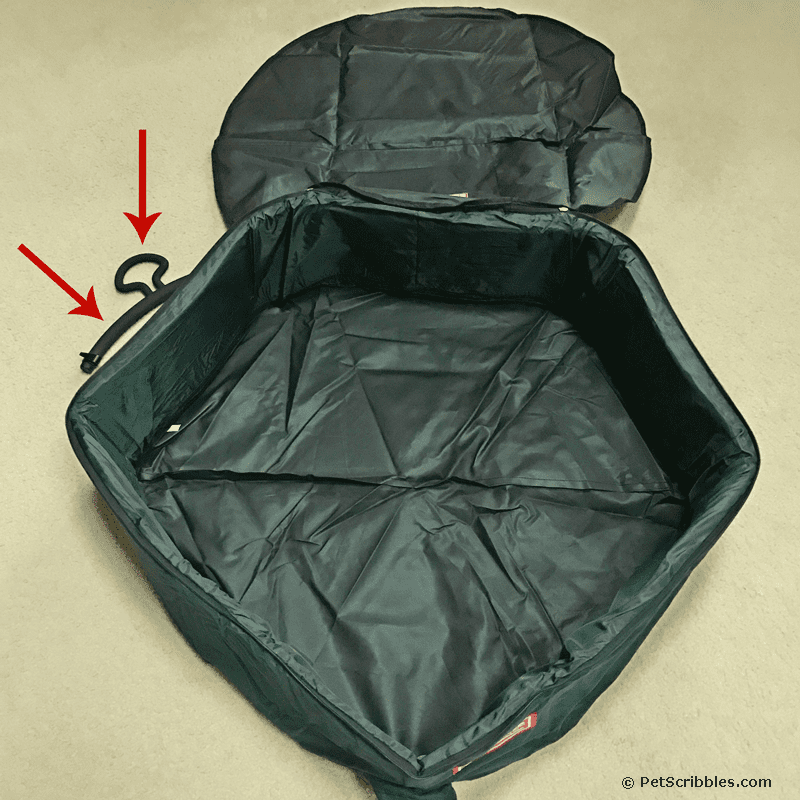 Notice the arrows in the above picture. They point to the ultra sturdy wreath hanger, which is a brilliant feature of these bags.
The wreath hanger clips onto the back of your wreath, enabling you to keep your wreath hanging up for easy (and out-of-the-way) wall storage. Or you can hang it in a closet.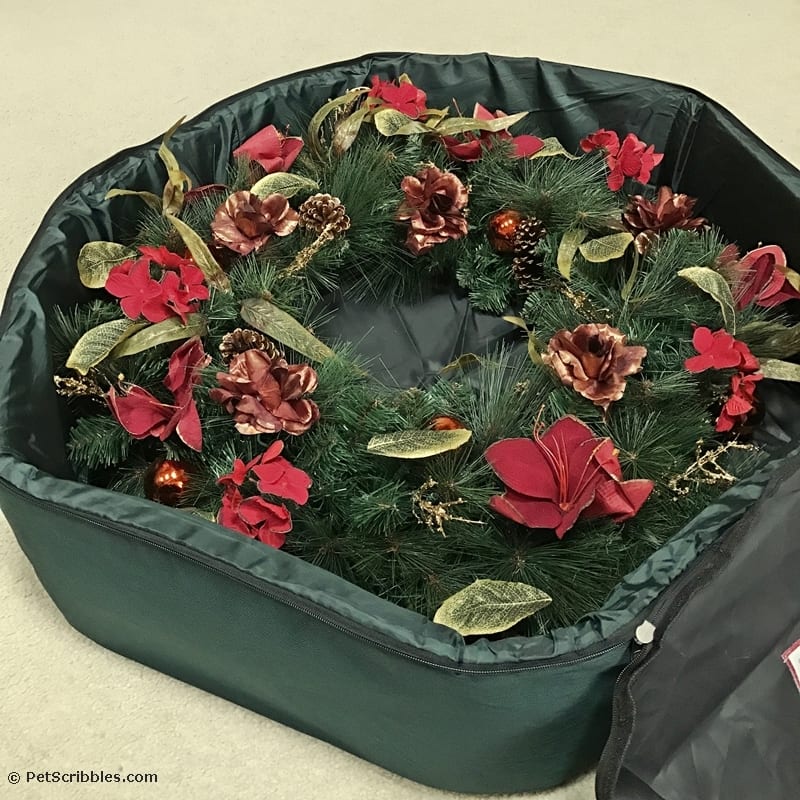 Once the wreath is placed into the storage bag, there's still some room in there. Your wreath won't get smashed. (Always a good thing!)
And I love the padded walls on this storage bag too!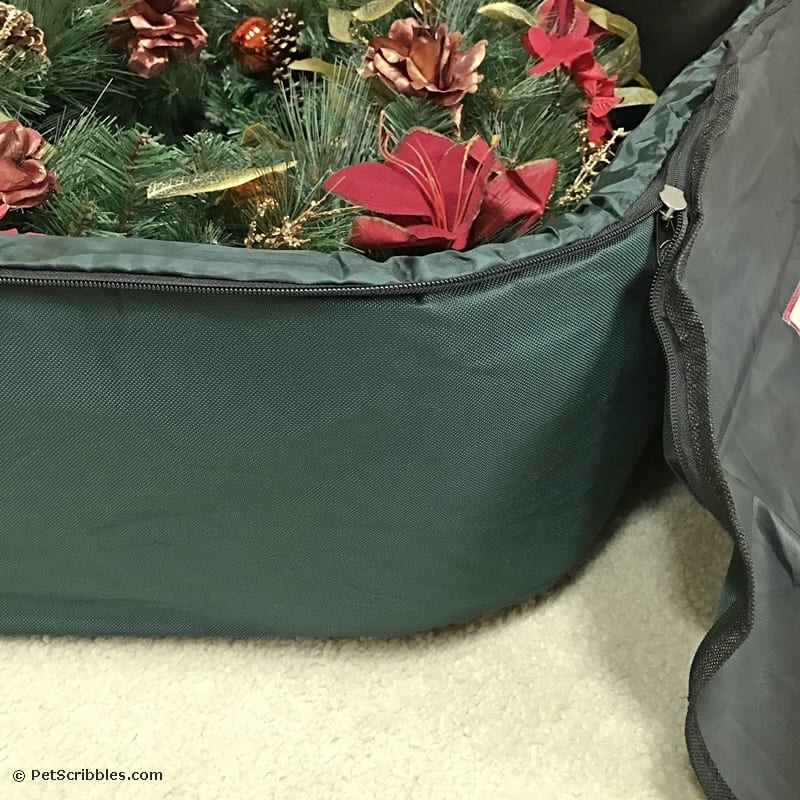 Here's the wreath hanger I mentioned earlier, sticking out of the top opening, designed just for this purpose. You pull the cord to gather the fabric around the opening, so no dust will get into the storage bag. Then just hang it up!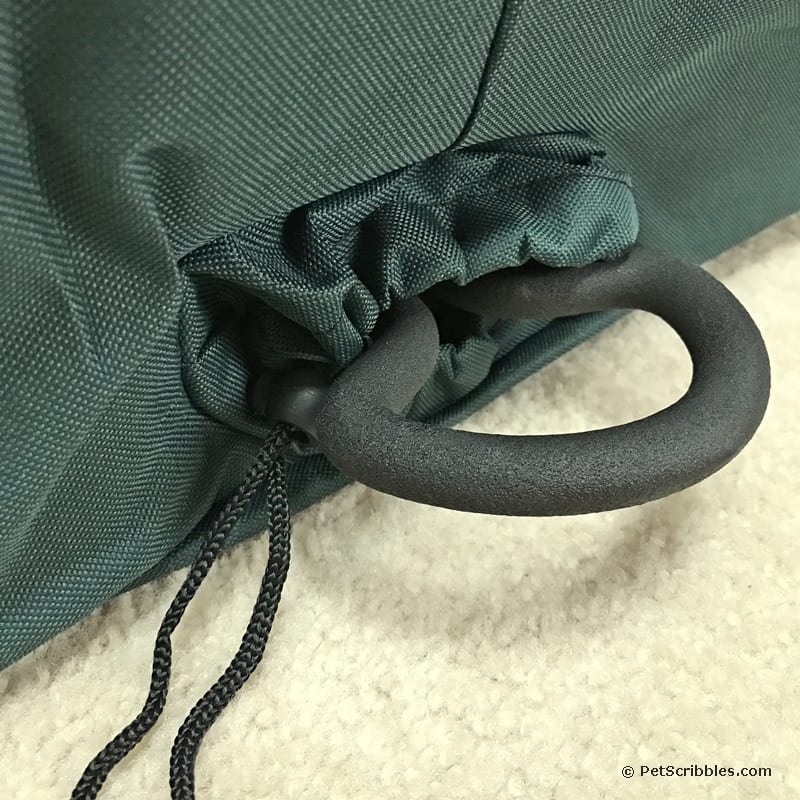 Here's the bag all closed up. Notice they even include a handy label holder, so we can keep track of which wreath is for which part of our house. This is very handy for those of you who display multiple wreaths on the outside of your home!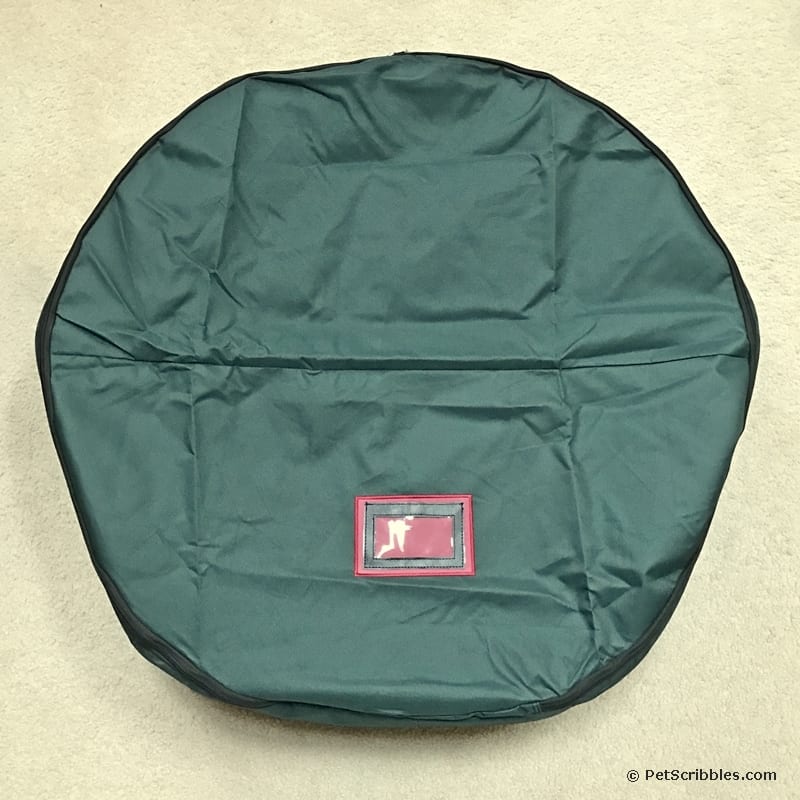 And now we're on to the best idea ever!
Store garland in a Christmas tree bag!
Again, here is what the small Christmas tree storage bag looks like when when you take it out of the shipping box: nicely compact and rolled up with helpful directions.
When you unroll it, you instantly realize what a brilliant idea this is for garland storage! Our garland is 12 feet long, and this small tree storage bag is perfect! (The bag can hold up to a 7.5 feet tall tree.)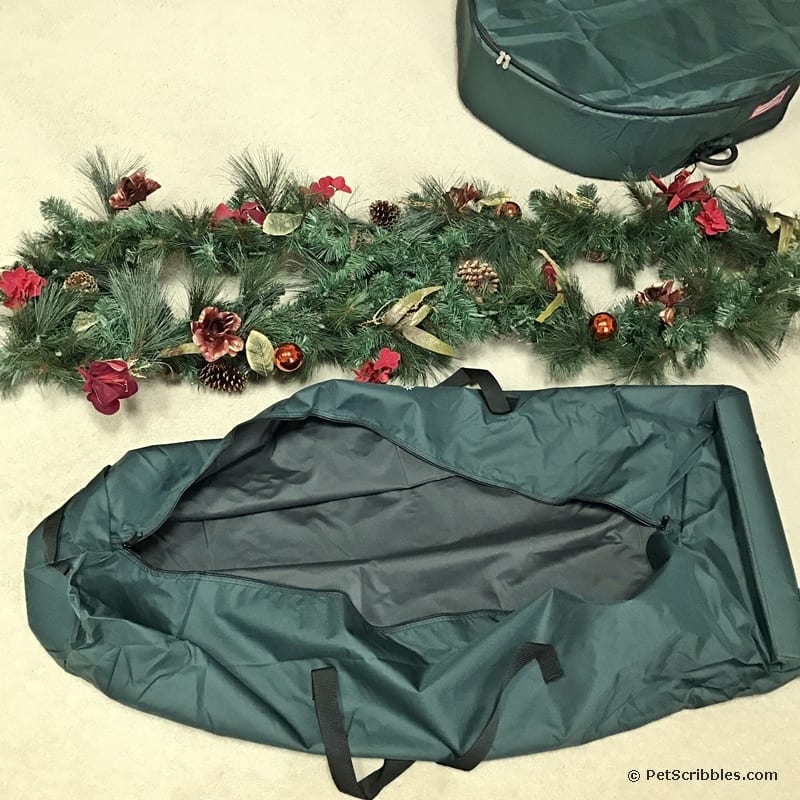 We were able to gently fold up the garland (above) then simply put it into the Christmas tree bag.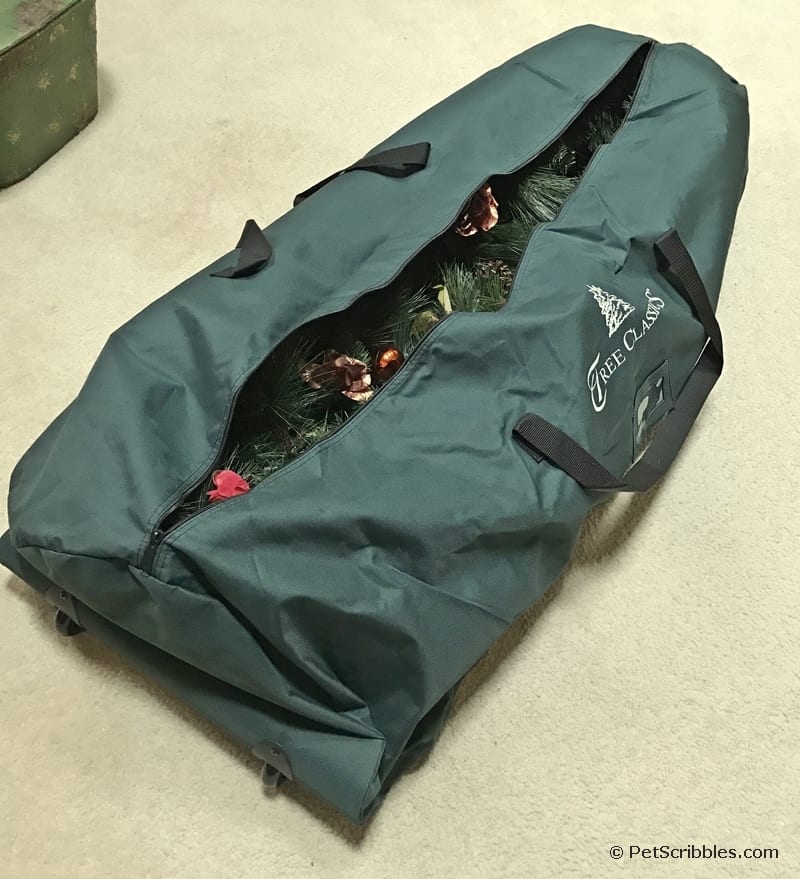 There is a good amount of room inside the storage bag, so your garland can stay fluffed out.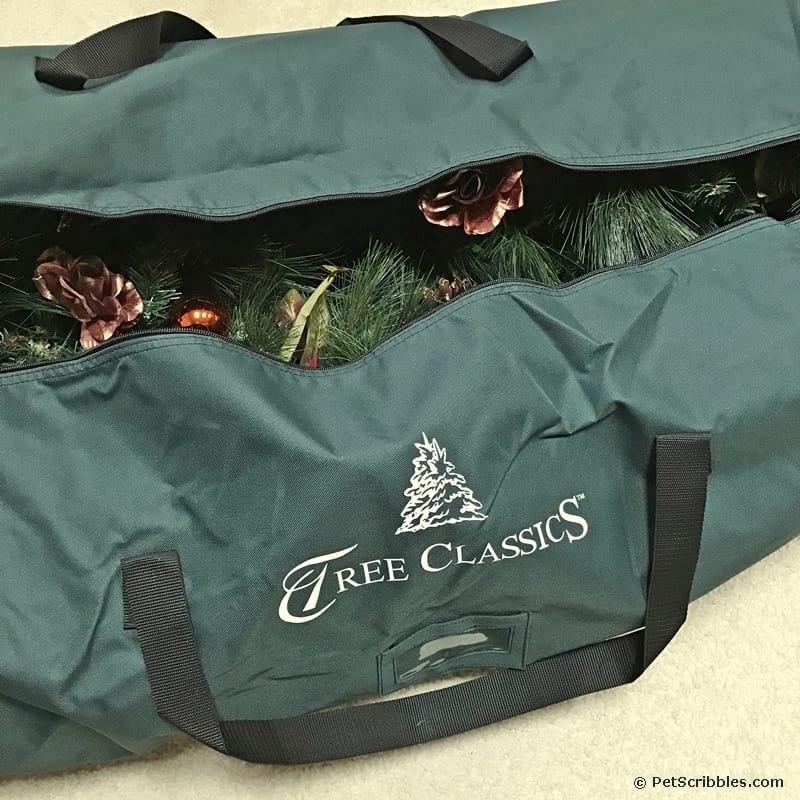 And just like the wreath storage bags, these tree storage bags have a label holder, which is super great to keep track of which garland goes where!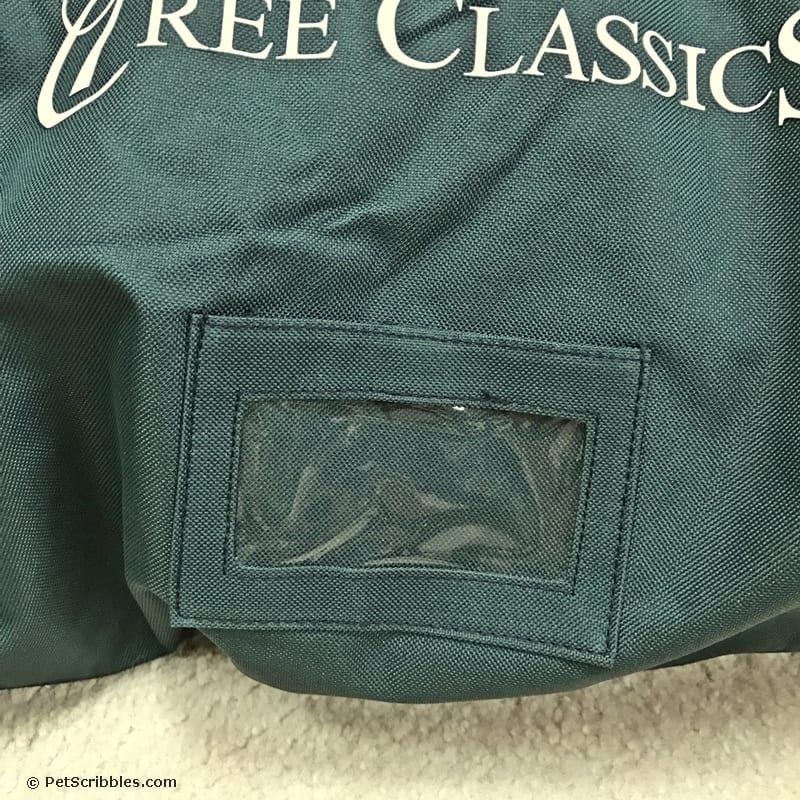 By the way, these tree storage bags have wheels!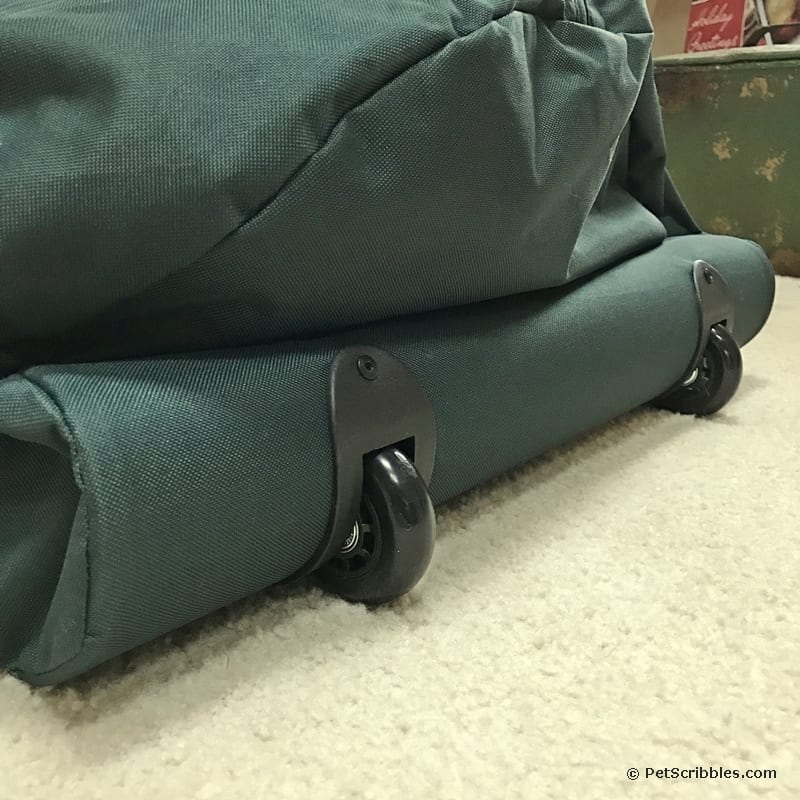 Just look at how sturdy the wheels are!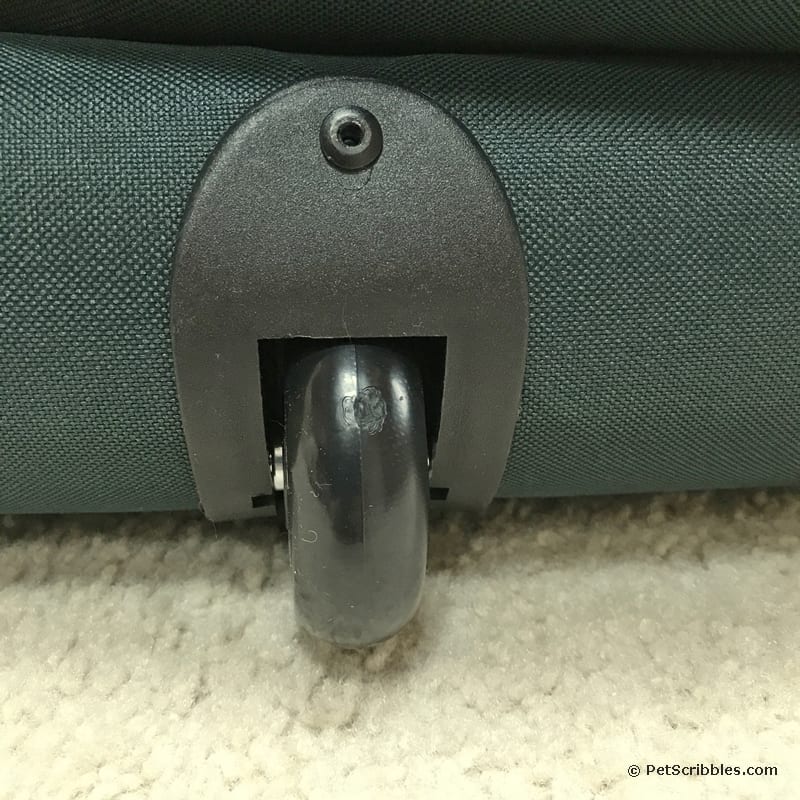 And just like that, our mantel wreath and garland is packed up and ready to go into our basement!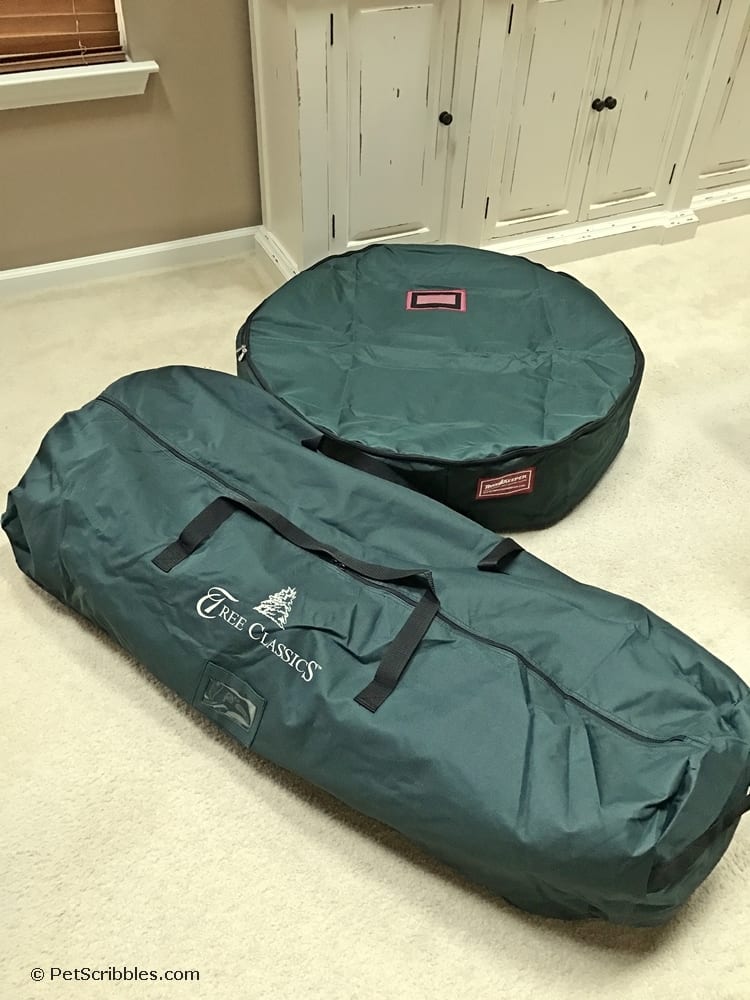 I am loving these storage bags from Tree Classics — and a huge thanks to them for this smart and simple solution:
Store garland in a Christmas tree bag!
Check out Tree Classics for their complete selection of storage solutions!
~Laura