How to make Rustic Farmhouse Pineapple Art with a beautiful Victorian pineapple stamp! Pineapples are a major home decor trend, and you can easily create this artwork with just one single stamp!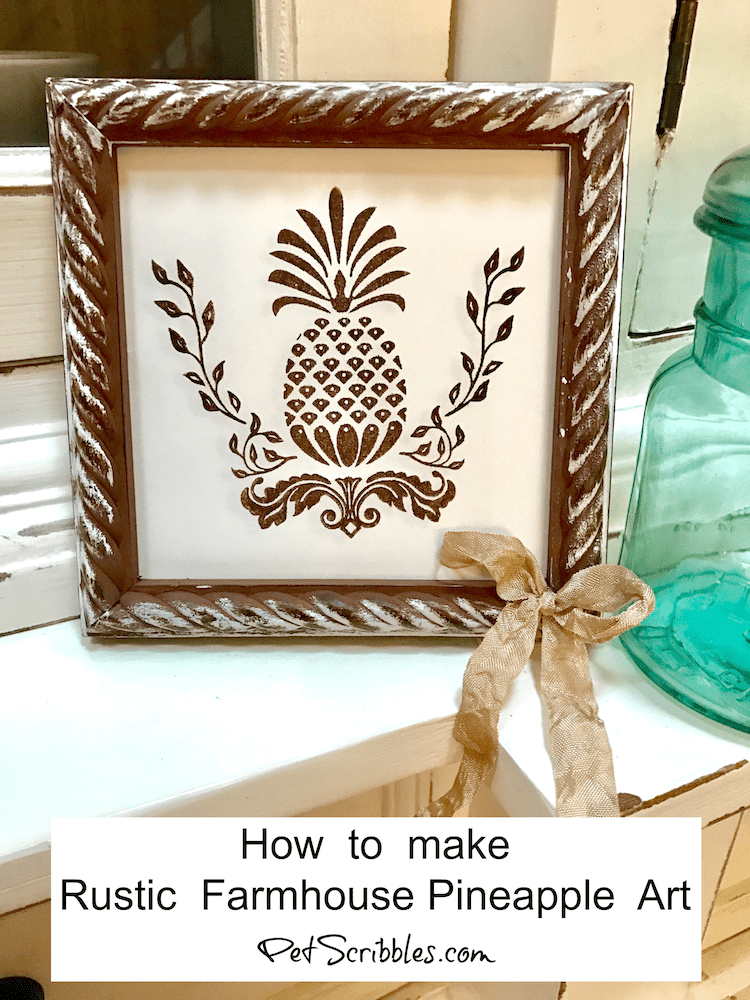 Today is a special day for me, because this is my very first post as a member of the Simply Stamps Design Team!
From now through December, I'll be sharing tutorials to make fun crafts and DIY projects using many of the amazingly extensive collection of stamp designs available through Simply Stamps!
If you use stamps mainly for card-making, I hope you'll enjoy some of my thinking-outside-the-box ways to use stamps!
Simply Stamps
Are you familiar with Simply Stamps?
They have been selling their handmade stamps online since 2002. The company is based in Jacksonville, Florida here in the United States!
Did you catch that?
Each stamp is handmade here in the USA!
And each part of the process — from your stamp customization and design to the assembly and testing of your stamp — occurs in house at their Jacksonville, Florida location!
I love that!
You can check out their wide-ranging collection of stamps here.
FTC Disclaimer: I've received products/compensation as part of the Simply Stamps Design Team. This Rustic Farmhouse Pineapple Art, however, is 100% my own project! Some of the links in this post are affiliate links. I explain more here.
And now, on to my tutorial — and wait until you see the gorgeous Victorian pineapple stamp I'm using!
Rustic Farmhouse Pineapple Art
Supplies:
Tutorial:
Step One: Gently sand the frame for any rough spots and wipe away dust with a damp cloth. Let dry.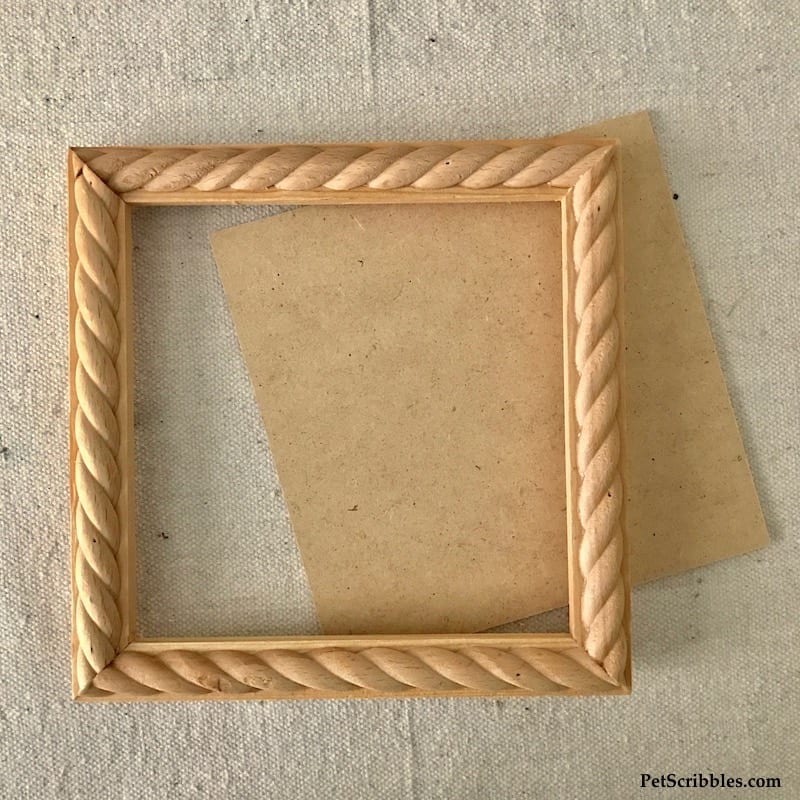 Step Two: Paint the frame in brown chalk paint.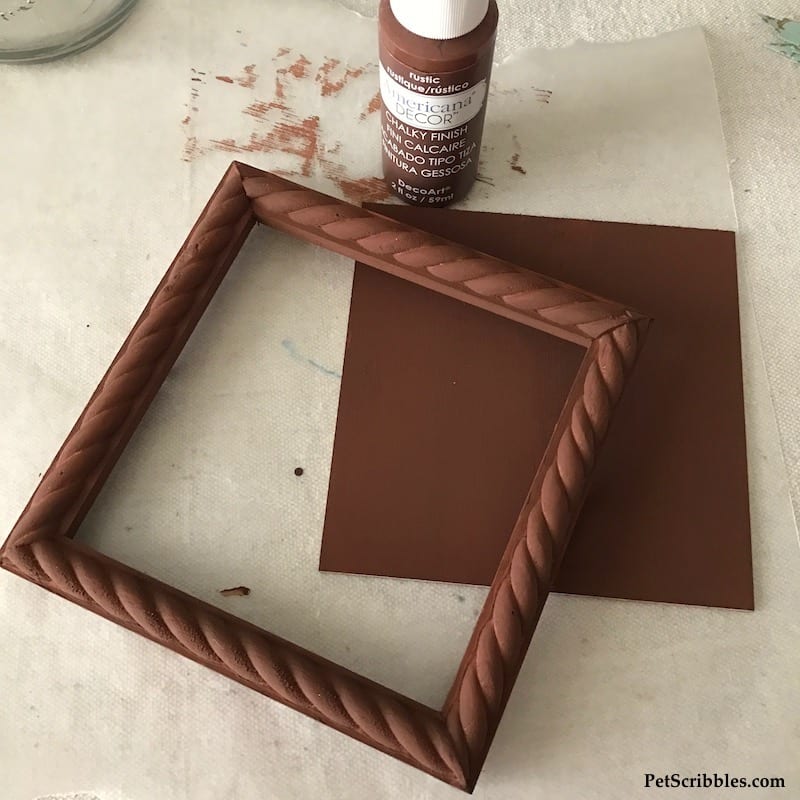 Step Three: Distress the frame by dry-brushing white chalk paint over the brown color. (Directions below…)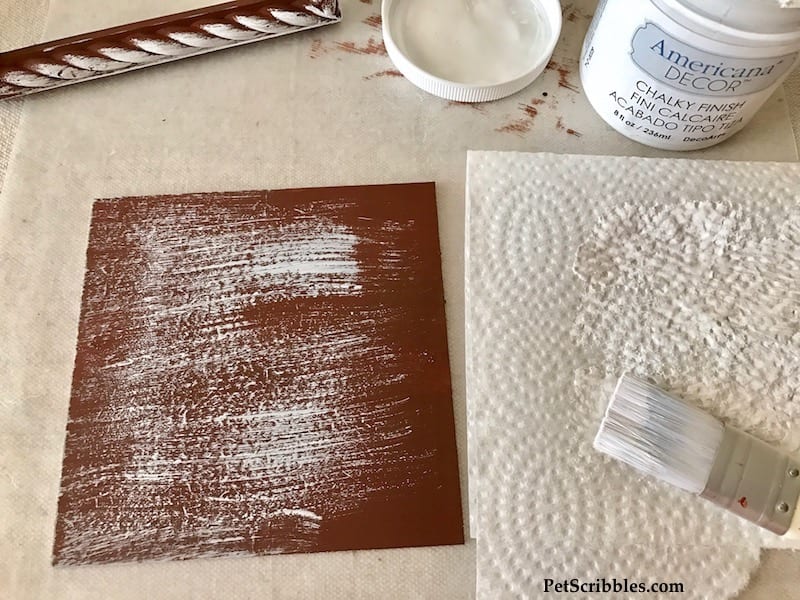 How to dry brush:
Load a small amount of paint onto your paint brush, mostly on the edge.
Wipe most of the paint onto a paper towel, leaving very little paint on the brush.
Hold your paint brush at an angle.
Lightly move your brush across the surface, pulling the paint along as you go.
In the image above, you can see what the white paint looks like when dry-brushed over the brown paint on a flat board.
For the frame, I did three light coats, letting the brush glide over the scalloped design, which gives a nice effect.
Pro tip: You can't mess this step up, because you decide how much of the brown you wish to cover up with the white paint!
Step Four: Cut white paper into several squares measuring 5″ x 5″ using a paper trimmer or scissors. (I find a paper trimmer is much easier and quicker for this step.)
Even though I will frame just one of these images, I like to have several sheets to stamp my images on.
This way, you can choose which image is the best to frame!
Step Five: Stamp with the Victorian Pineapple Stamp and brown ink.
This Victorian Pineapple Stamp is the perfect way to create Rustic Farmhouse Pineapple Art!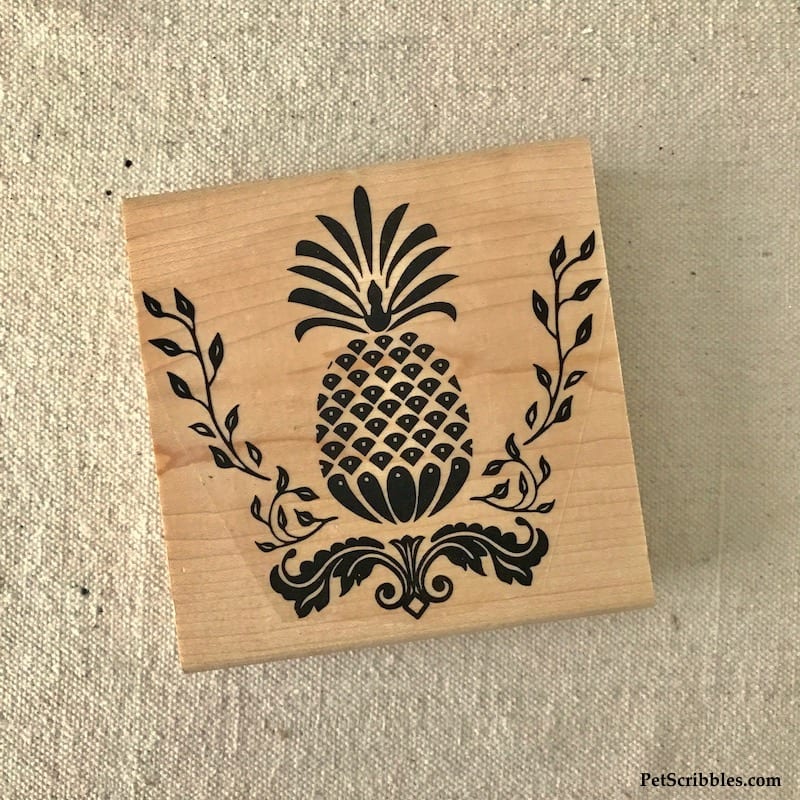 I fell in love with this stamp the minute I saw it, as I adore Victorian images!
This stamp would be perfect to make my rustic farmhouse pineapple art idea!
I ordered this stamp in the XL (extra-large) size, which is 4 x 4 inches.
(This pineapple stamp comes in several sizes, as do most of the stamps handmade by Simply Stamps!)
Here's some of my stamped images: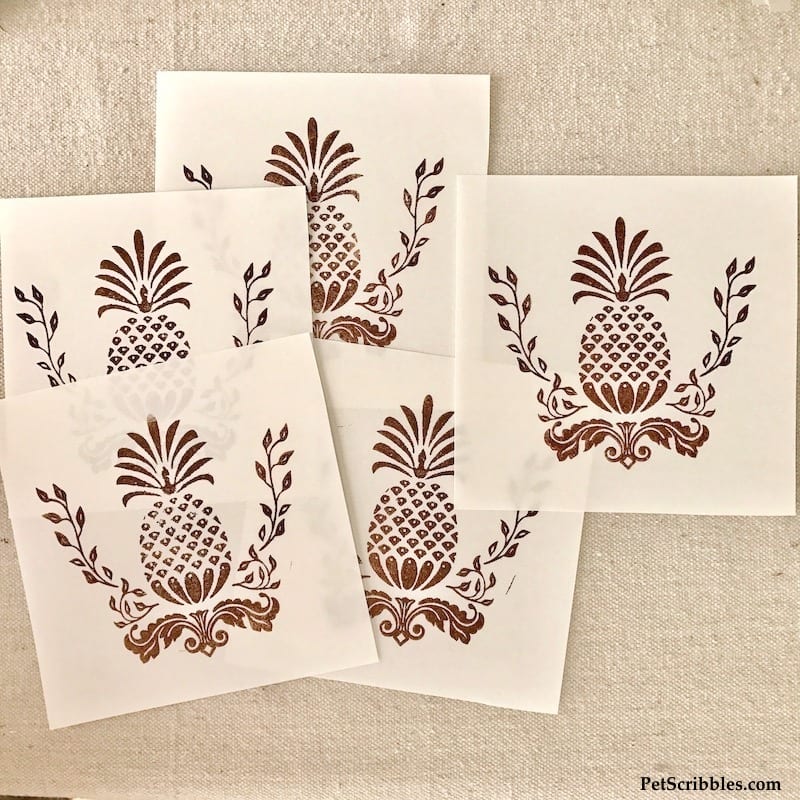 Step Six: Further distress the frame by lightly rubbing the ink pad over the scalloped edges. Let dry.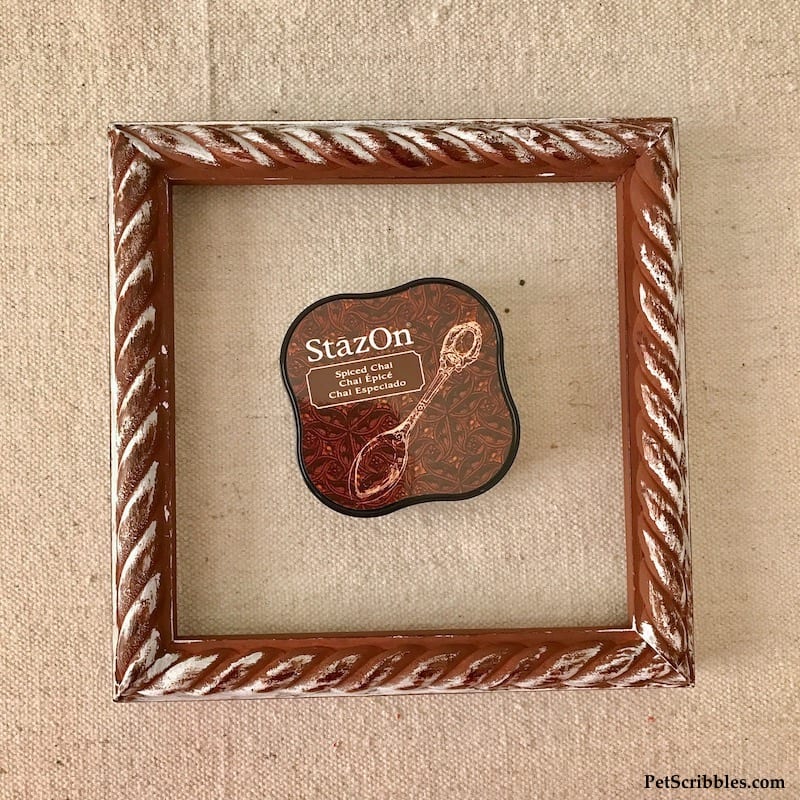 Step Seven: Put your frame together . . .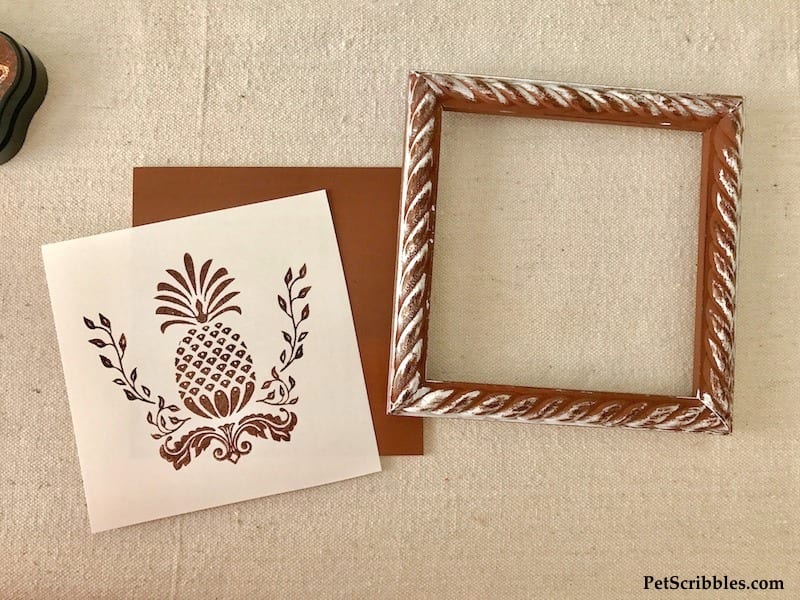 And you're done!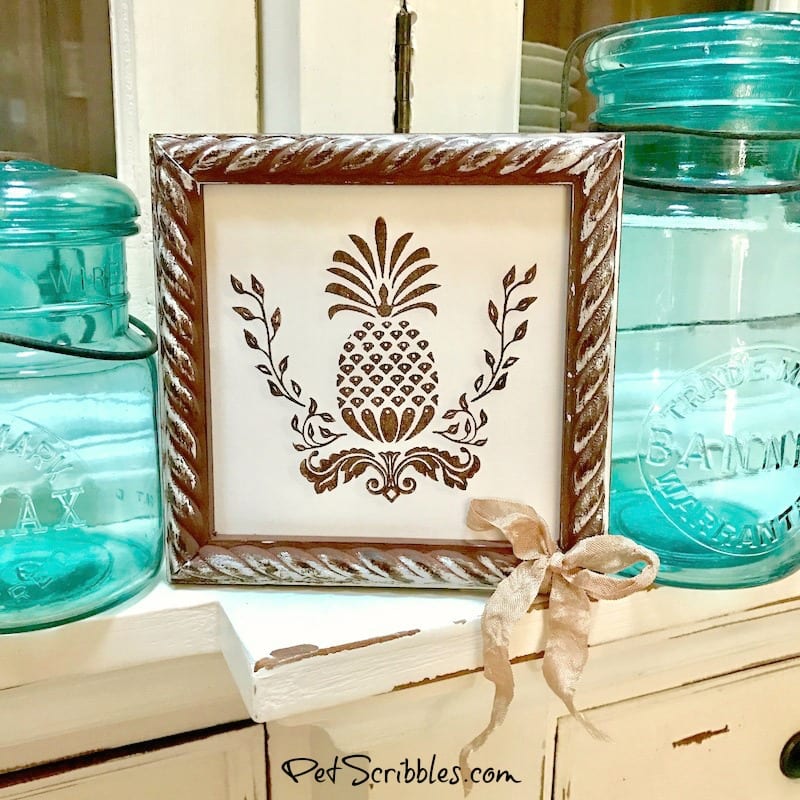 I added a scrap of vintage seam binding to the frame. Just tie the ribbon to the frame before you put your stamped image and backing together, for a sweet touch.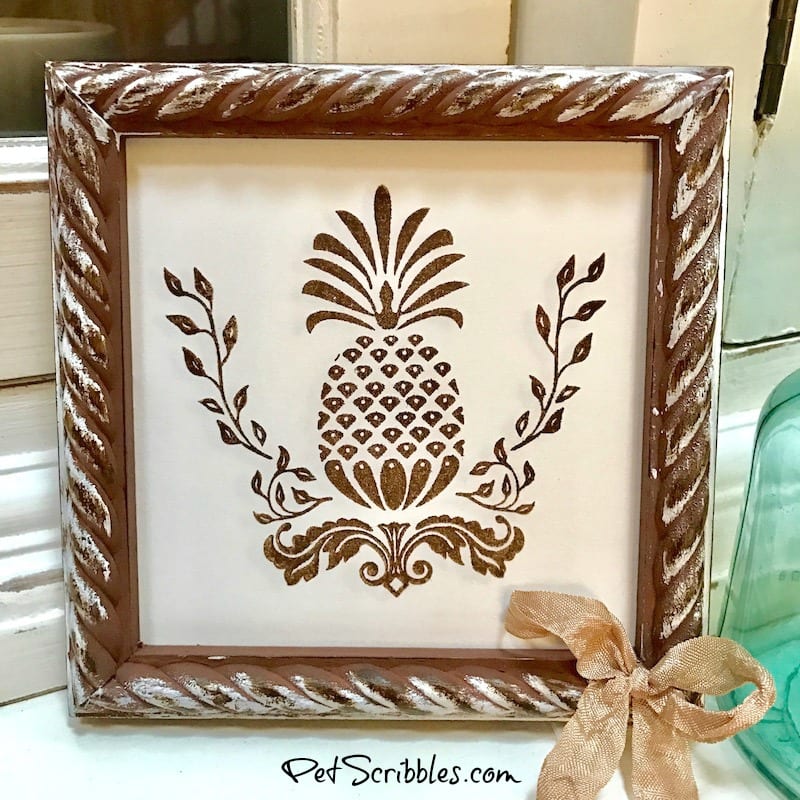 Can you imagine trying to paint this Victorian pineapple?
Me neither!
This stamp makes the project so easy to do!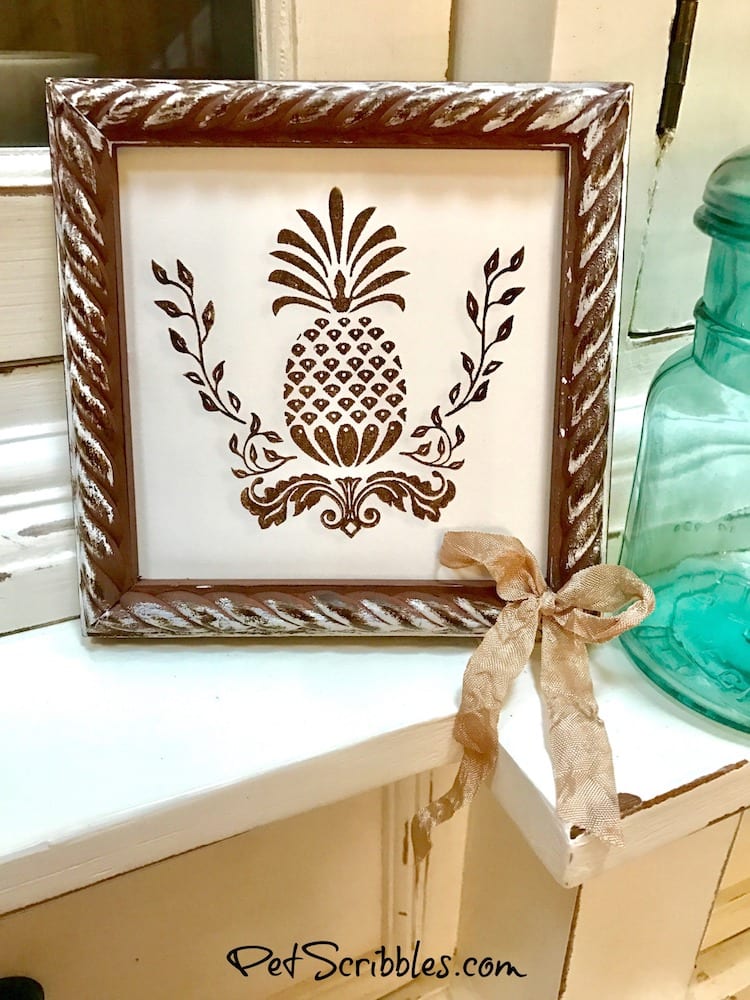 Pro tip: Simply Stamps offers their stamps in multiple sizes. Purchase a larger size — like I did for this farmhouse pineapple art — for artwork or perhaps to use on a table runner. Purchase smaller stamps in the same design to use for matching decor, such as smaller framed art or cloth napkins.
Hmmm… I think I just gave myself an idea!
Happy crafting!