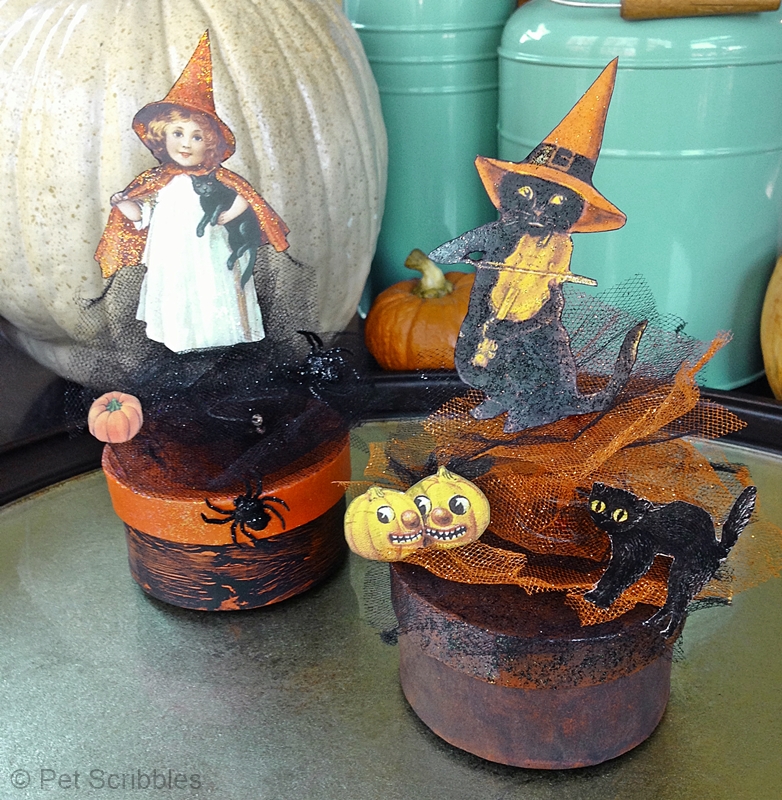 Remember those paper maché boxes I showed you how to paint earlier this week? I took two of those boxes and turned them into pretty vintage-style Halloween boxes!
You can find the complete tutorial – with lots of pictures – over at Live Creatively Inspired, where I'm a new contributor!
Each month, I'll be sharing crafts and DIY projects over on LCI, along with several of my DIY blogger friends whom you'll love – if you don't already!
So stop by, check out my Vintage-Style Halloween Boxes Tutorial and browse around. I guarantee that you'll find lots to inspire you there!
Have a wonderful Fall weekend!
~Laura