Make a Pom-Pom Garland: easy DIY using a kitchen fork! No fancy tools needed, except the yarn and colors of your choice plus a fork!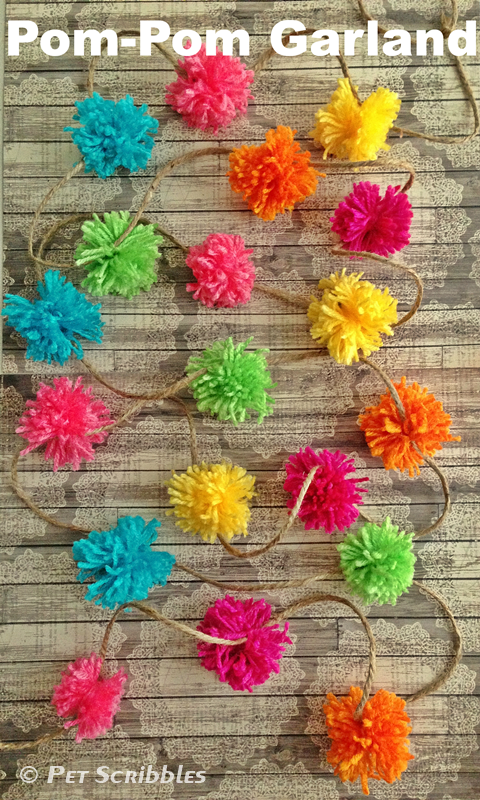 Because everyone deserves to have a pretty pom-pom garland to hang up and enjoy, right?
Right!
And now you can make your own! Easily!
I have an easy-to-follow tutorial today over at Deja Vue Designs, and yes this DIY uses a serving fork that you probably have in your kitchen. And if you don't? A regular fork will do, it will just make slightly smaller pom-poms.
Here's the link to see the full DIY including helpful pictures:
Happy crafting!