How to make a fun Easter Banner with Canvas Corp! Use one of their paper banner kits, which include the banner triangles, clothespins and jute cord! Add some fun stickers and you're ready to hang it up!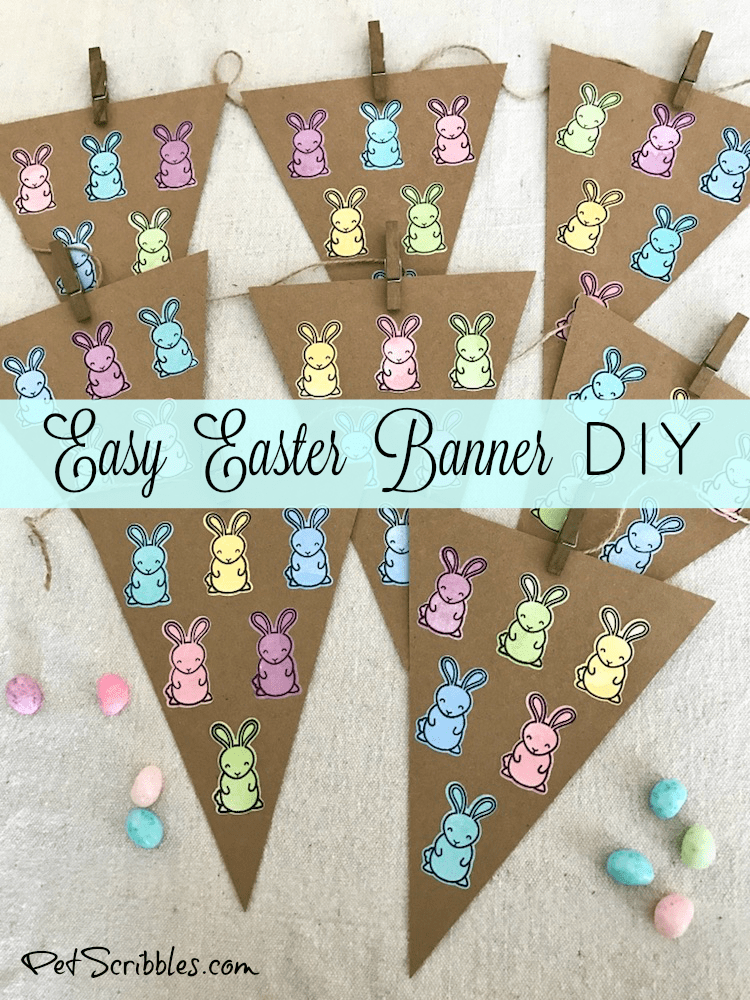 Last week, after I finished my Miniature Easter Basket Craft, I had lots of adorable and colorful bunnies left over.
It didn't take me long to decide what to make: a fun Easter banner!
FTC Disclaimer: Some of the links in this post are affiliate links. I explain more here.
How to make a fun Easter Banner with Canvas Corp!
Here's the paper banner kit that I used from Canvas Corp, from their Home Basics line: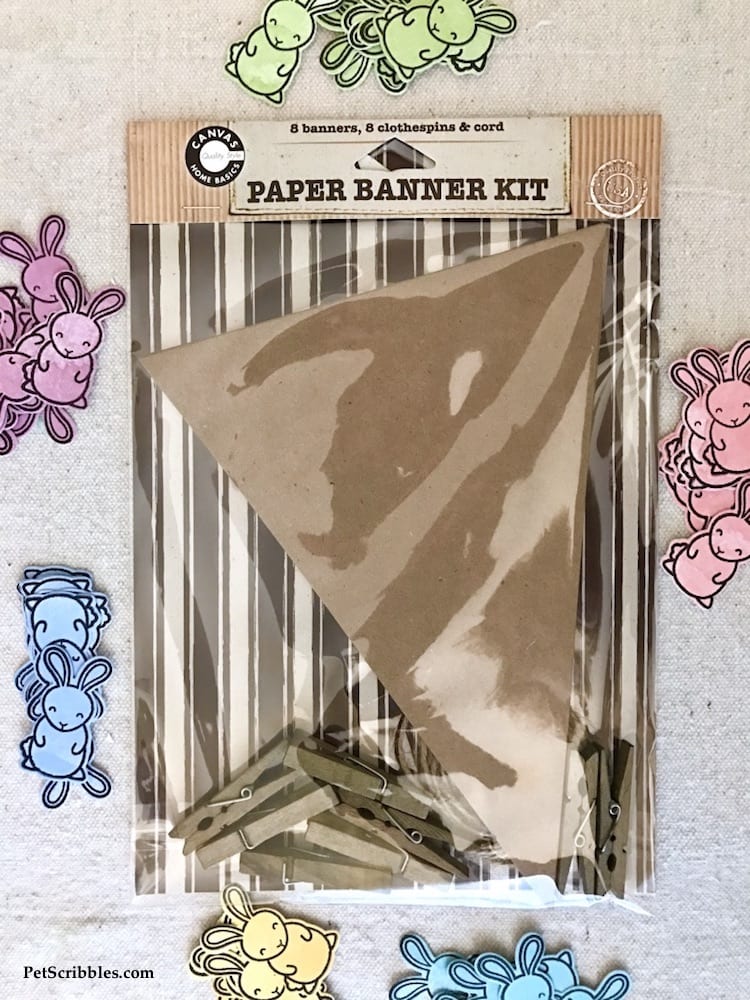 This paper banner kit from Canvas Corp is perfect for your own customized banner! Each 8-inch long triangle is cut from kraft cardstock, so there's no worry about flimsy pieces. And the 2-inch clothespins and jute twine are a nice complement to the cardstock too.
I found my paper banner kit at our local Walmart, but you can easily purchase these on the Canvas Corp Shop website here.
I began by sorting my bunnies by color (below left), then separated them into piles for each individual triangle piece of the banner (below right).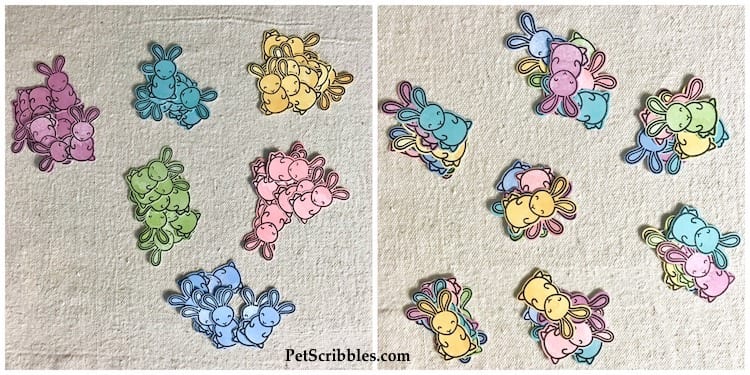 Hmmm….. I just noticed there are only seven piles shown (above right) instead of eight. I have no idea why — although I was a bit distracted by the new chocolate mint tea I was enjoying — but definitely sort your piles so you have one pile per triangle!
Once sorted, I played with the placement until I was happy with it. Of course, who couldn't be happy with these Lawn Fawn die cut bunnies, am I right?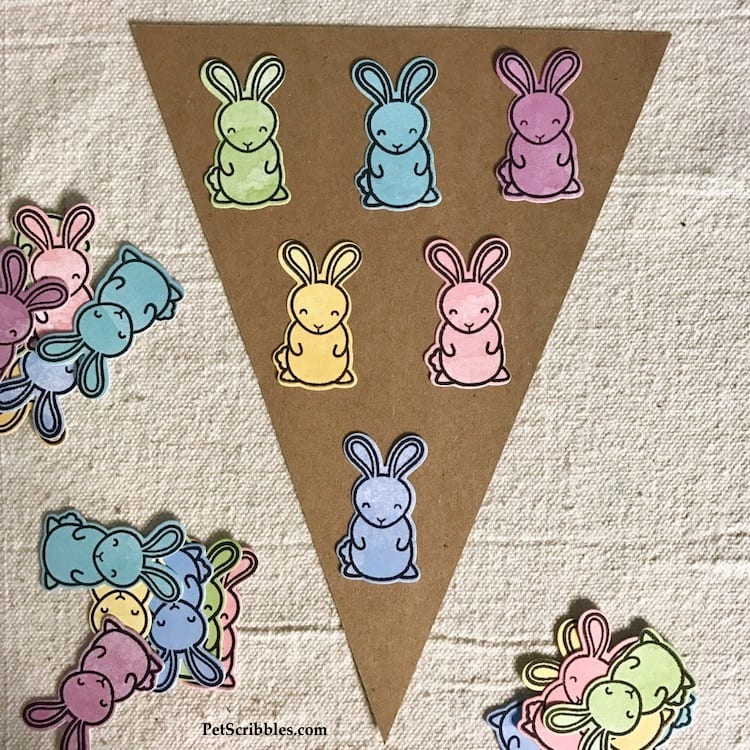 Just as I did for my Miniature Easter Basket Craft, I used my Xyron Creative Station Lite (below) to quickly apply adhesive to the backs of each bunny. (You can see more "how-to" pictures on how I did this in my previous post here.)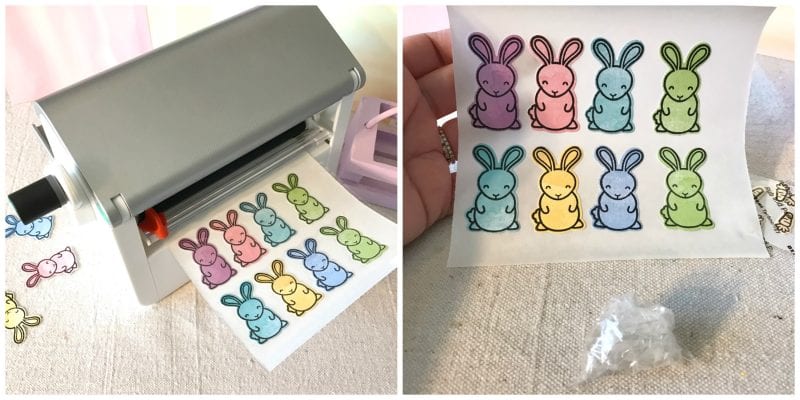 I alternated the colors on each triangle, just to make the overall banner more colorful and fun, and less matchy-matchy!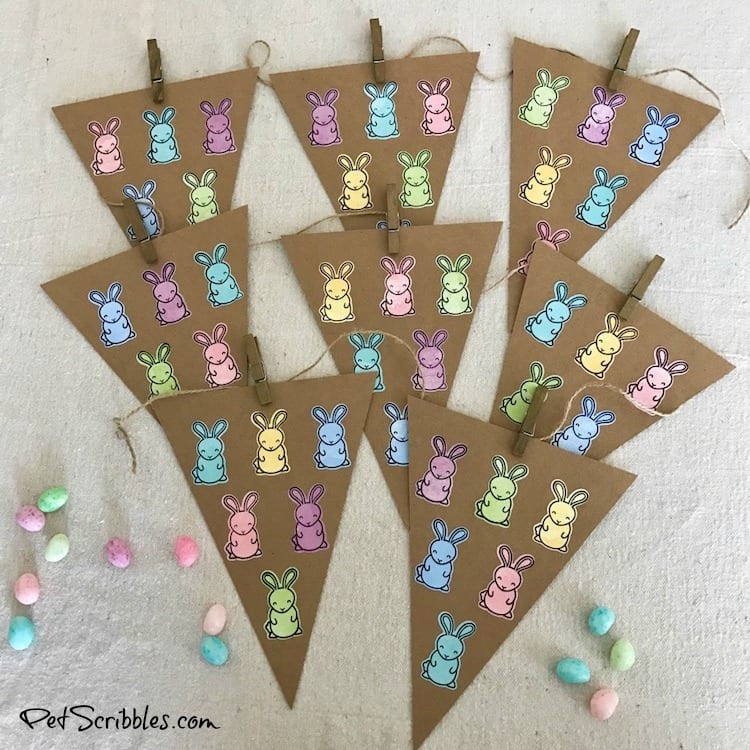 You could make a fun Easter banner with your own stickers or cut-out images. And if you use a Xyron machine, it makes the adhesive part so quick and mess-free!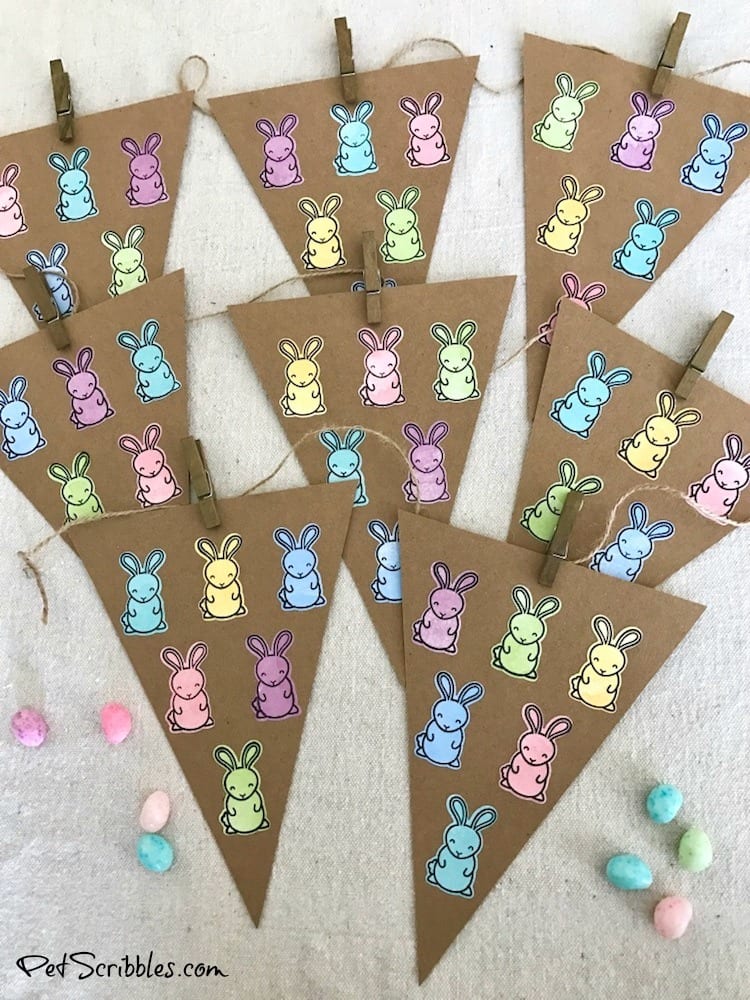 Because not every single craft needs to have lots of steps! Many times it can be very satisfying to create something fun and easy!
And speaking of simple Easter crafts — here's another easy one:
Bunny Cookie Cutters which you can then hang as a garland or display on your mantel!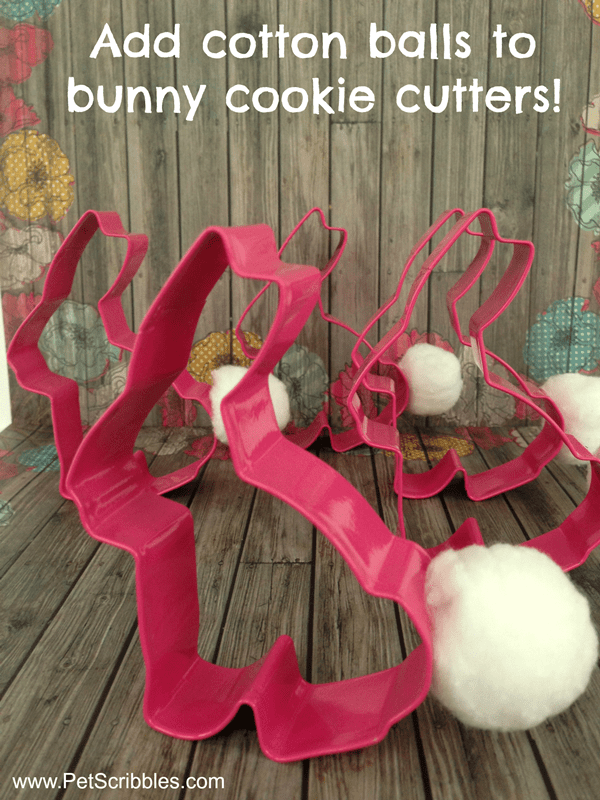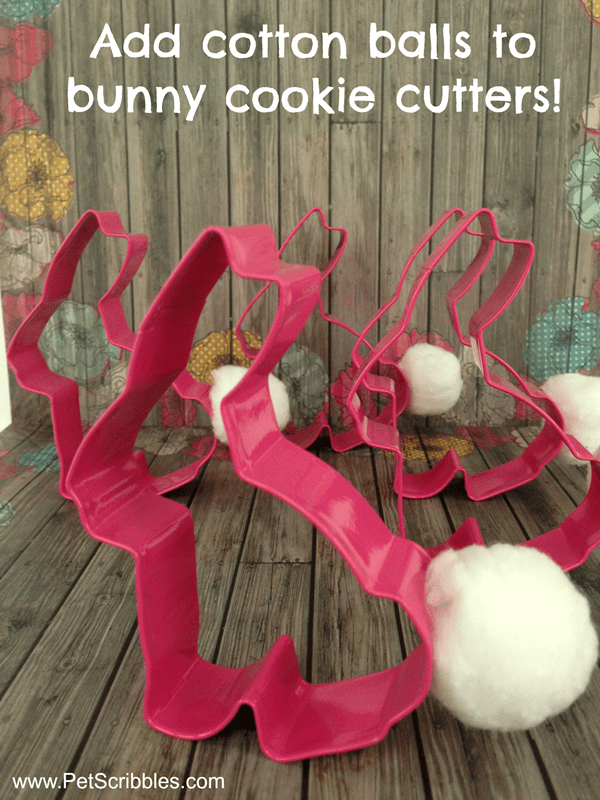 Happy crafting!
~Laura