How to make a beautiful rustic wedding date sign! With some basic wood burning and a fun wood mason jar shape in a shadowbox, this is a wonderful gift!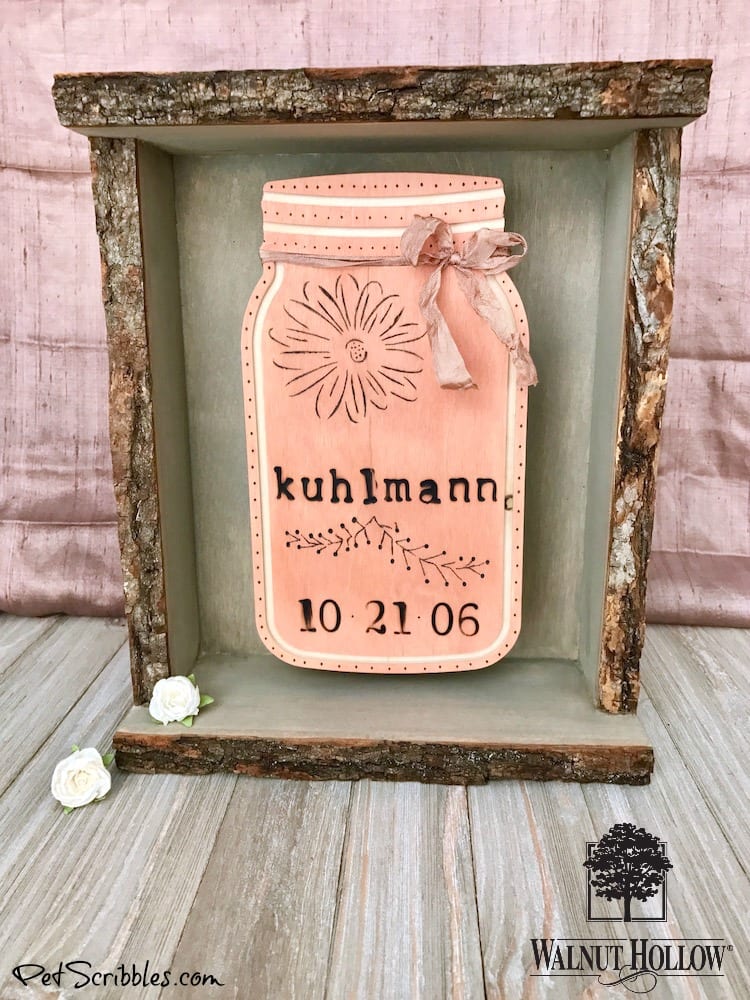 With the popularity of rustic farmhouse weddings, your gift to the special wedding couple can also have a rustic flair with a handmade wedding date sign you can create!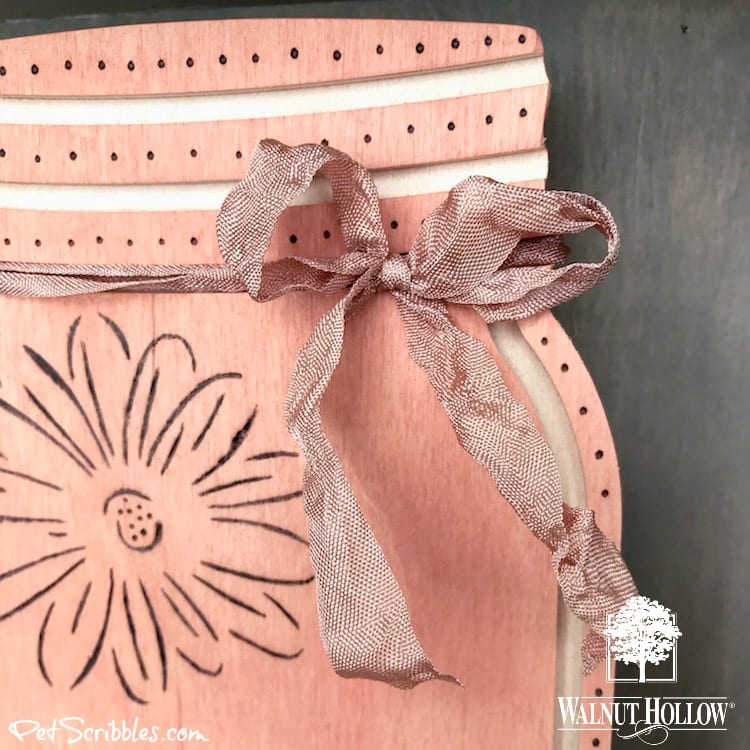 This rustic wedding date sign also makes a special anniversary gift too!
My husband loves this one I created for us!
Most of the crafting is done on the mason jar unfinished wood shape.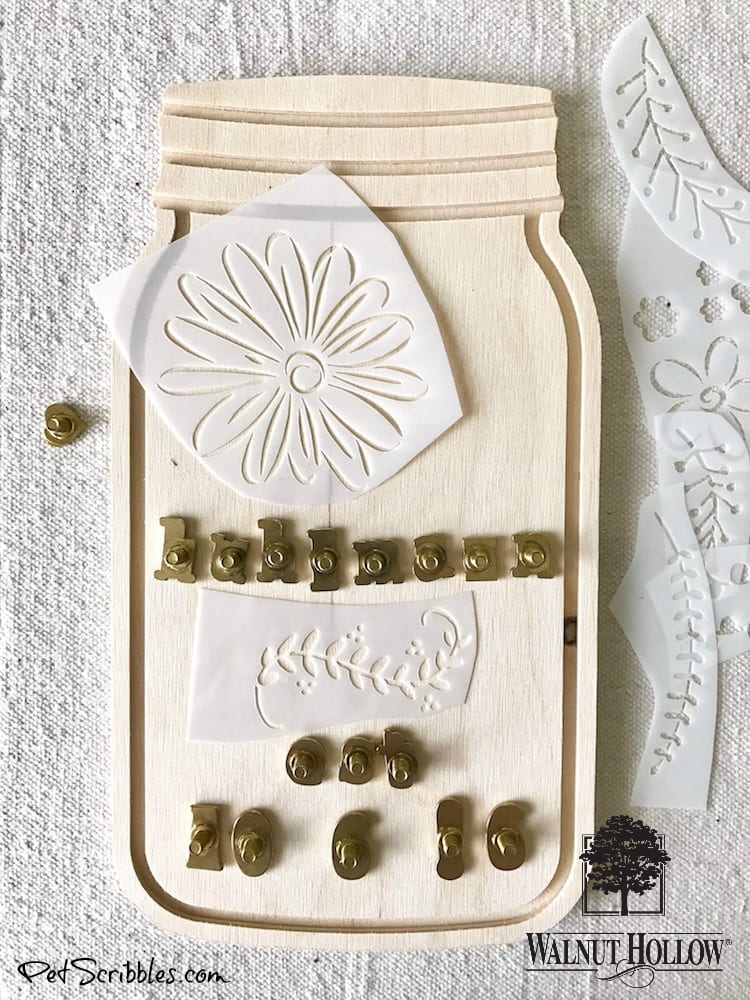 Then, to make it stand out, I show you how to easily mount the mason jar shape inside the shadow box so it looks like it's floating in air.
This wedding date sign adds a nice dimensional touch to a gallery wall, or displayed next to a wedding portrait!
I've put together a detailed tutorial with step-by-step pictures over on the Walnut Hollow blog, where I'm a Walnut Hollow Influencer!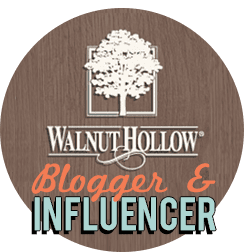 Click here to see: Rustic Wedding Anniversary Sign
Walnut Hollow is currently having a sale, so you can get your wood burning supplies at a discount!
This is a great way to get started with wood burning — as it is much easier than you might imagine, plus it's very relaxing too!
Complete sale details are in my tutorial post — plus links to the products I used, including the awesome mason jar shape! Just click the link above!
Happy crafting!
~Laura