I am a member of the Collective Bias® Social Fabric® Community. This shop has been compensated as part of a social shopper amplification for Collective Bias and its advertiser. #KoolOff #CollectiveBias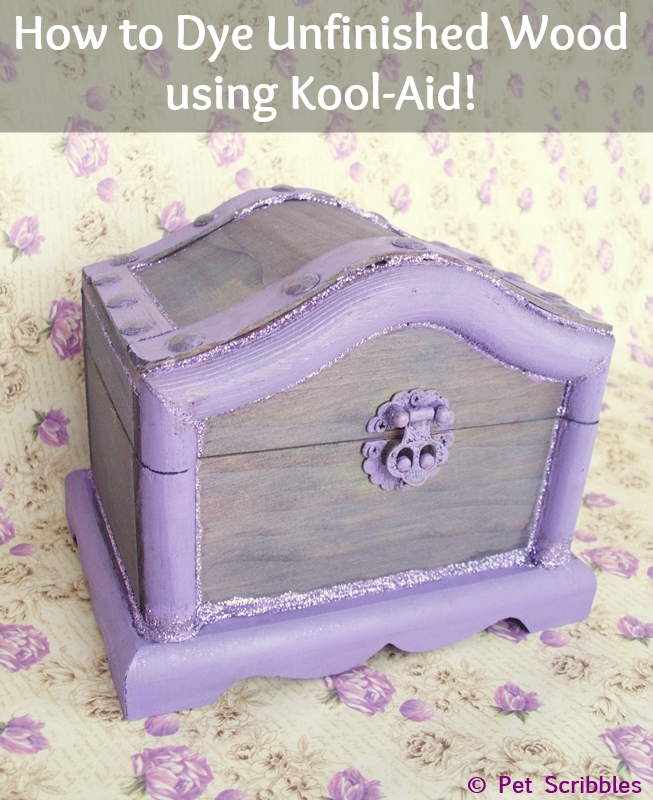 I was at Walmart last week, and saw the cutest display for Kool-Aid. With Summer just around the corner comes the anticipation of outdoor gatherings, BBQs and impromptu get-togethers with neighbors, family and friends alike. I can't wait!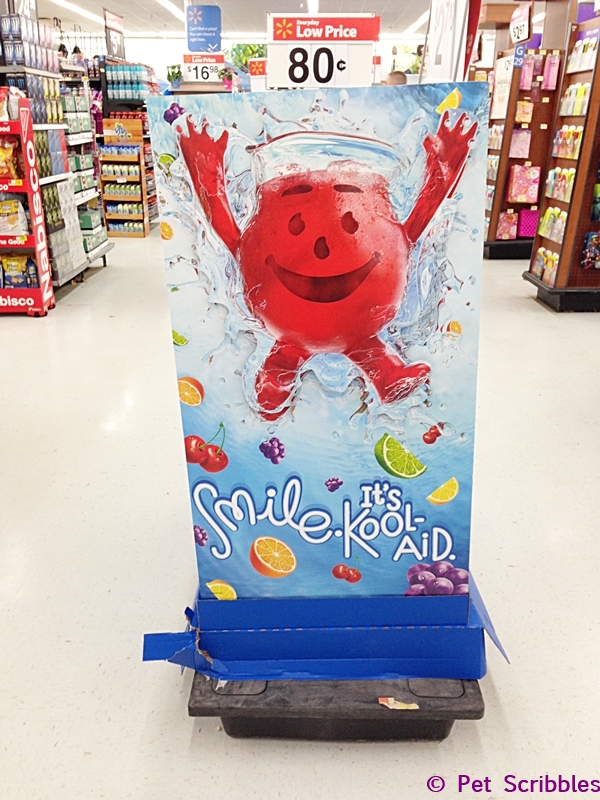 I couldn't resist buying some Kool-Aid in the new, ready-to-drink 96 ounce bottles. Having Kool-Aid on hand means we're always ready for company, whether we serve this fruit drink as a beverage or freeze it into fun freezer pops (which are so refreshing on a hot and humid day!) And that's what you want for casual low-key gatherings, right? No fuss, easy and fun!
However, I also had another reason to buy Kool-Aid: I wanted to craft with it, so I also picked up several packets of Kool-Aid unsweetened drink mix.
Kool-Aid as a craft supply?  Yes!
You can use Kool-Aid as a dye on unfinished wood! It works like a charm! (And smells good too!) 
I purchased this unfinished wood treasure chest box from the craft store to dye with Kool-Aid:
I wanted the box to be a rich purple color, so I emptied 5 packets of Kool-Aid unsweetened drink mix (Grape) into a glass jar. I slowly added some of the ready-to-drink Kool-Aid (Grape) and stirred everything up until I was happy with the color.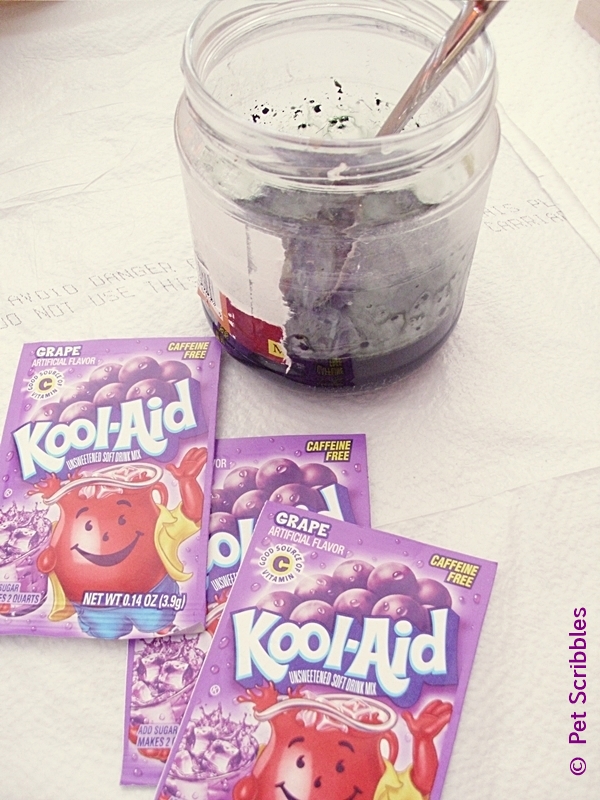 Tip: For the purple color, the liquid will look almost black. This is ok, as it will dry to a wonderful purple shade. 
Using a small foam brush and wearing rubber gloves, I simply "painted" on the Kool-Aid one section at a time.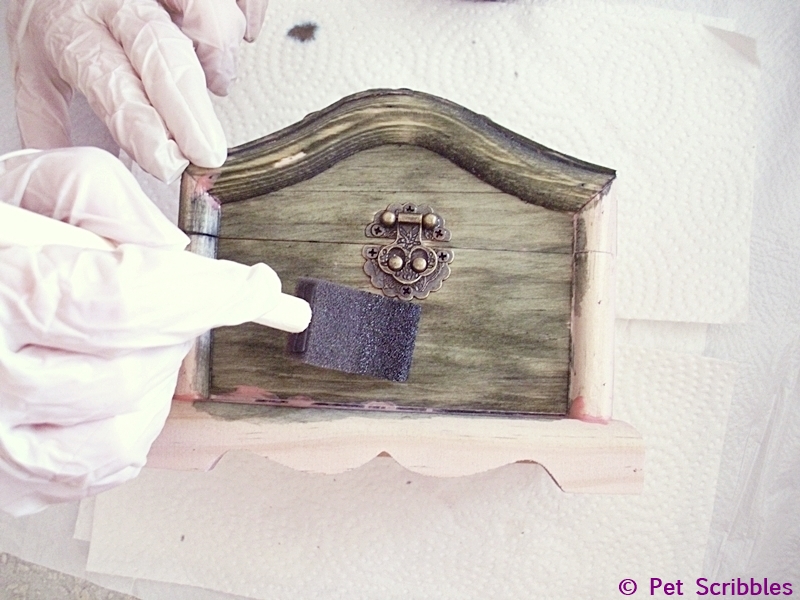 I gave the box two quick coats of the Kool-Aid, both inside and out, then let it dry overnight on some white paper towels and a garbage bag, just in case any of the color leaked out.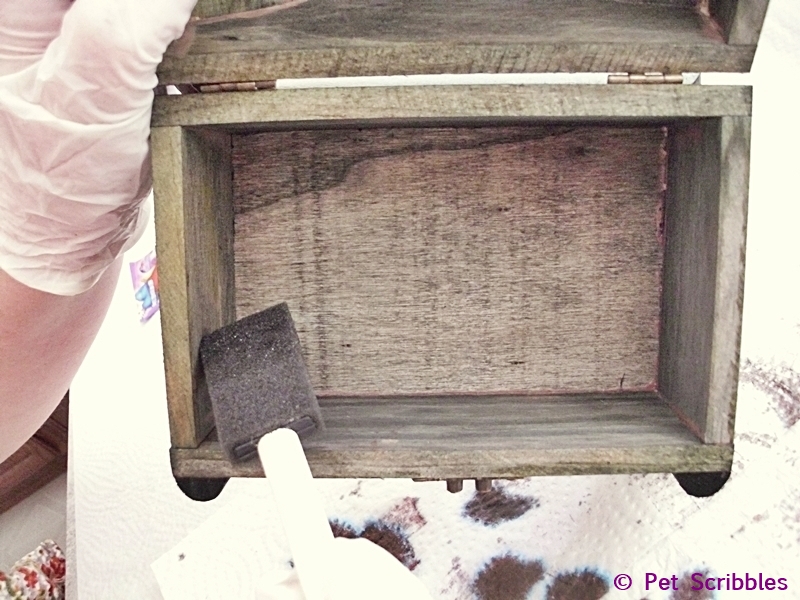 Tip: For the purple color, the box ended up looking almost black while wet. Again, don't be alarmed as it will dry to a much prettier shade!
Here's a shot of the box drying, so you can see what I mean: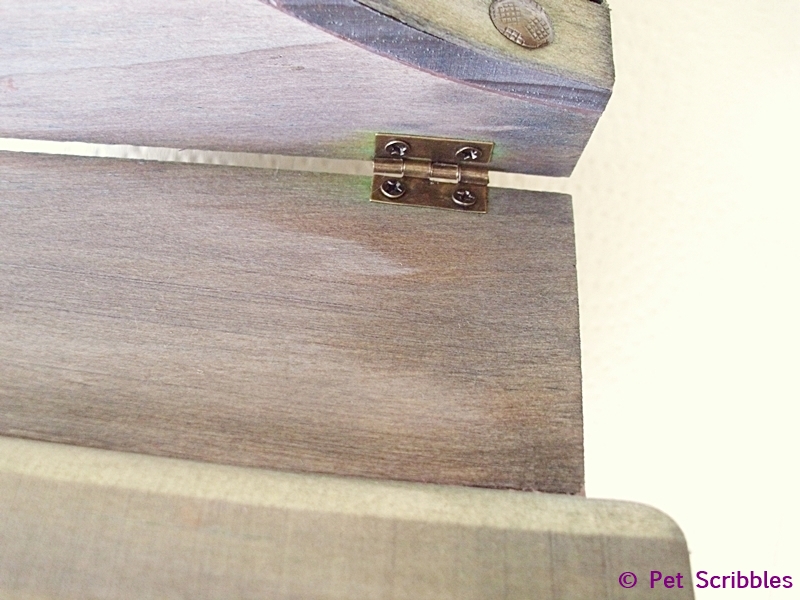 The next day, I sprayed the inside and outside of the box with a matte-finish acrylic sealer and let it dry. I chose to do this to make sure none of the color would come off on my hands. Next I painted the box trim and hardware with craft paint in a matching shade of purple, and used purple glitter glue to give the box some sparkle.
And that's all there is to it!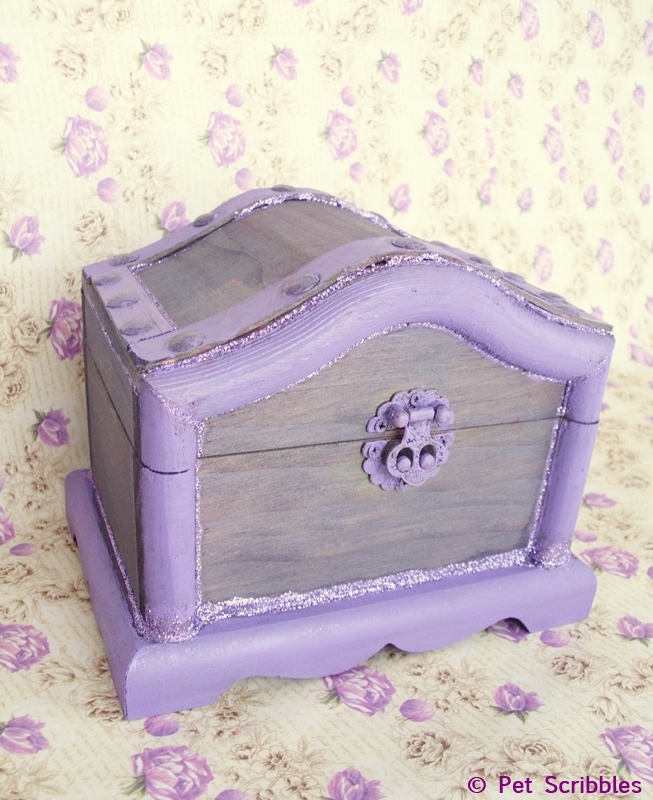 I love how rich and weathered the wood looks!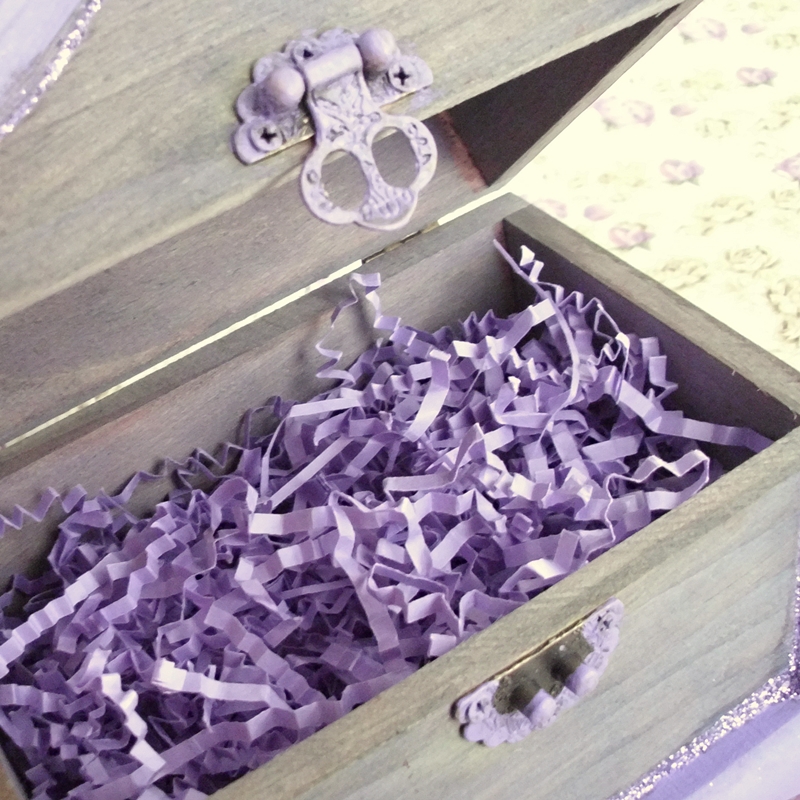 So a simple trip to Walmart prepared me for spur-of-the-moment Summer get-togethers plus gave me a fun and easy craft idea all with the same product: Kool-Aid!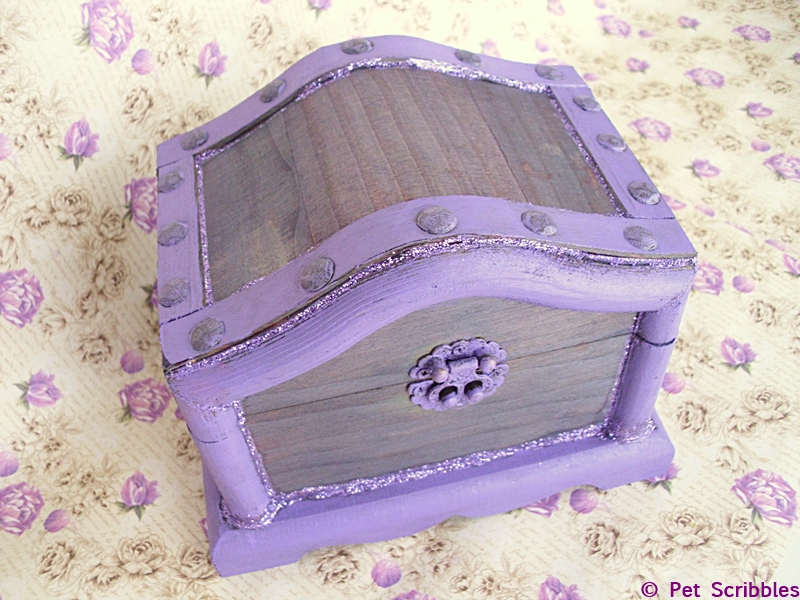 One of the jingles I can still sing to this day is the song the Kool-Aid Man sang in those iconic TV commercials from my childhood:


Kool-Aid's here, bringin' you fun! 
Kool-Aid's got…thirst on the run! 
Get a big, wide, happy ear-to-ear Kool-Aid smi-i-ile!

I've been singing it all day!
Happy crafting!
~Laura