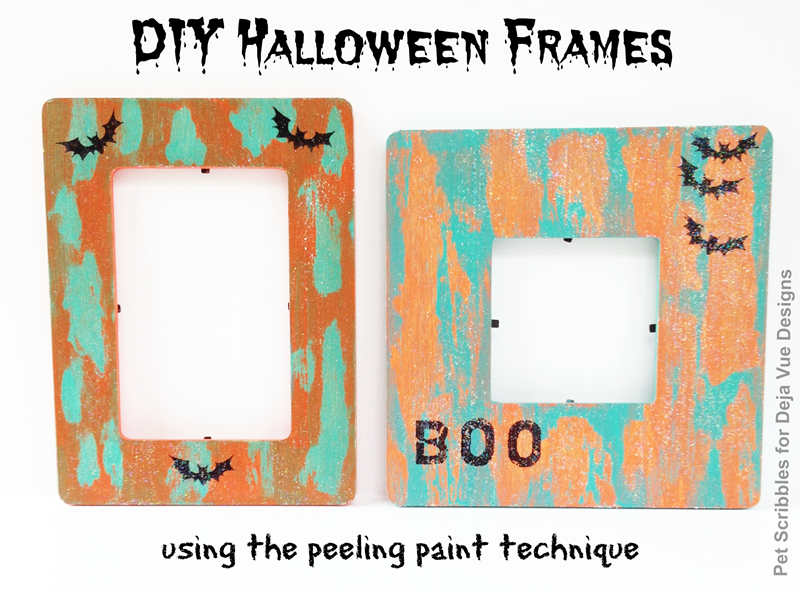 Here's a fun Halloween craft that you can use every year to display favorite photos of you, your kids or your pets!
I'm sharing the "how-to" over at Deja Vue Designs. It all starts with the peeling paint technique and ends with Sparkle Mod Podge!
I chose aqua and orange, but you can use any two colors you want!
Click here for the complete how-to: DIY Halloween Frames
Happy crafting!
~Laura