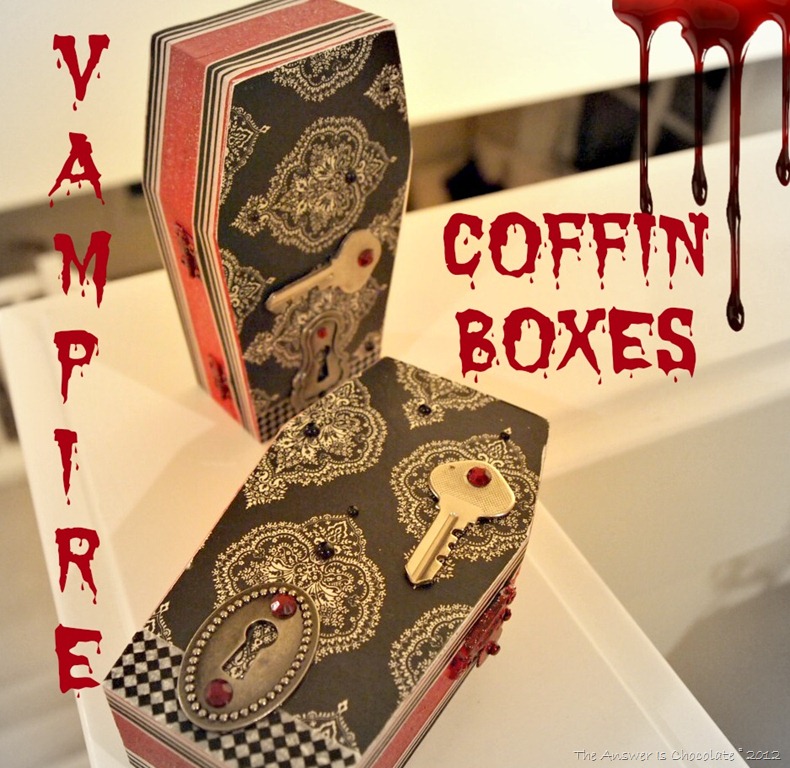 Today my friend Carol is filling in for me, and she has an elegantly gothic craft for your Halloween decor! Carol is another favorite creative blogger of mine, as I love all of the special details and finishing touches she puts into her craft and jewelry projects. Plus, she loves all things chocolate! 
Hi everyone. I'm Carol and I blog over at The Answer Is Chocolate, excited to be visiting over here at Laura's amazing blog. I'm sharing a Halloween project I did last year that I had a lot of fun with and hope you all enjoy.
I  have some people in my life who love all things Vampire (eg Twilight, True Blood etc). Even though I'm not that into them, Vampires provide an excuse to play with my signature colors: black and white. And what's a Vampire without a little red?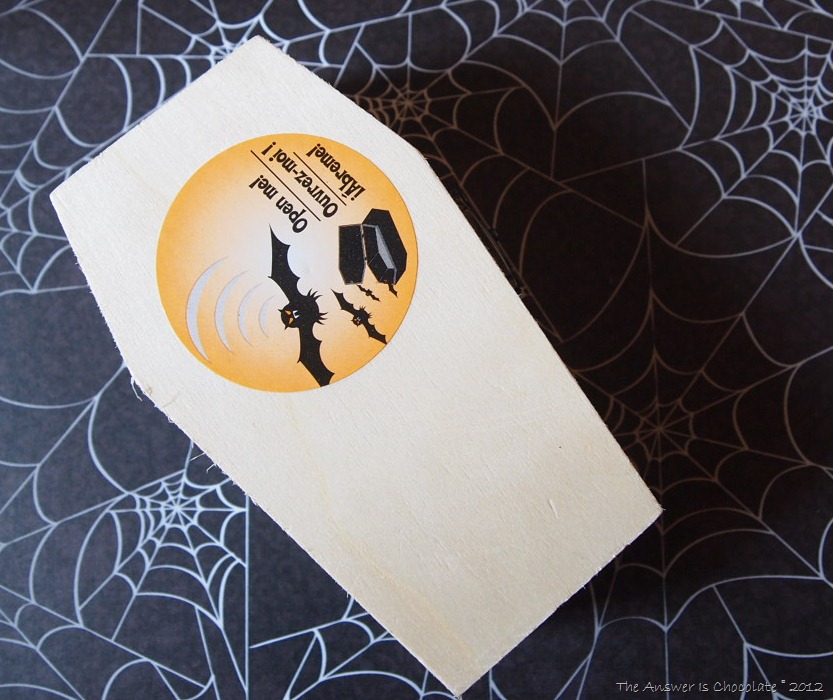 Started with one of these from Michaels. While these are from 2012, I think they have them again this year. [Laura's comment: Yes, they have them in craft stores!] Painted the sides with Martha Stewart red craft paint, over which I painted Martha's red glitter paint.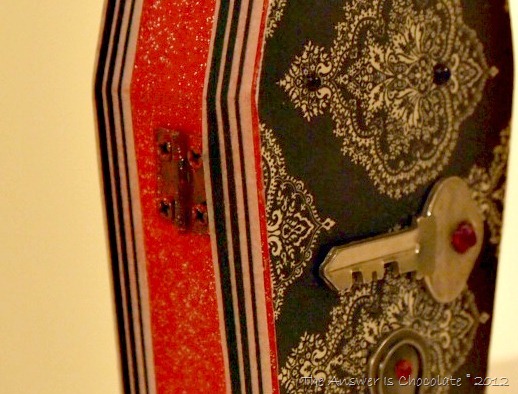 Mod Podged a black and white patterned paper to the top and bottom and then went around the edges with some black and white washi tape.
Do you have  family members who send you random things when they clean out their junk drawers? I do. My mother sent me a bag of keys (I'm still unclear why she had a bag of keys to send me but I digress). I don't know that Vampires use keys but they seemed to fit with my gothic coffin boxes. I also used some keyholes from a pack by Tim Holtz. I guess if Tim Holtz can make key holes for no reason, my mom can have a bag of keys.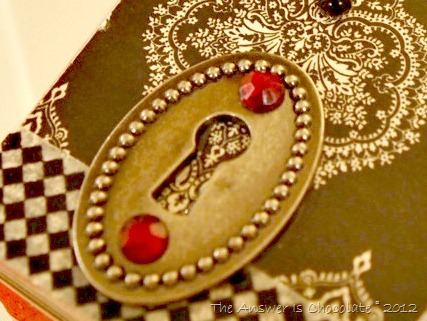 Embellished the top with red rhinestones and black pearls. Vampires have to be glam right?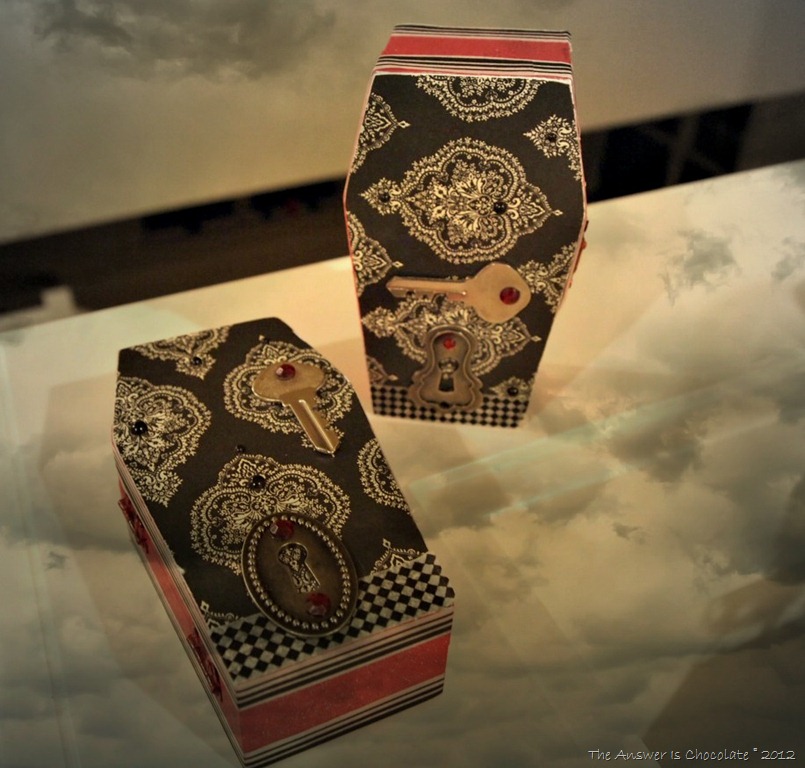 As I wondered last year, since they sleep during the day, do they say "day day" instead of "night night"?
I hope you enjoyed this and if you have any questions, please pop on over and leave me a comment. And if you'd like to see more fun Halloween projects that you can make too, click to visit me at The Answer is Chocolate!
Thanks again Laura for being such a wonderful hostess!
Actually, thank you Carol for being such a wonderful inspiration! When I saw those boxes in Michaels, I wanted to buy them but had no idea how I'd decorate something like that. You created a very sophisticated look to these boxes, and I really appreciate you sharing how you made them!
And as for our Oktoberfest that wasn't… Yes, sadly we were rained out. We had to cancel due to the ongoing rain. And as if on cue, the rain took a break but then started up again at the exact time our party was supposed to begin. No, after a week of solid preparations I don't want to talk about it, except to say that next year we're thinking of renting a large tent so that we can hold our party regardless of the elements! Cheers!
~Laura