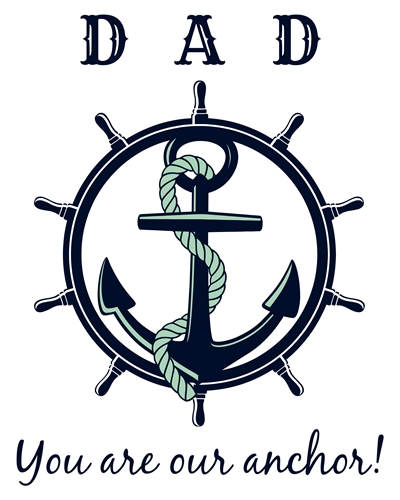 I'm so thankful for my Dad. He has taught me so much and is the perfect example of a selfless, giving, humble and kind person.
My Mom and Dad have been married over 60 years, and together even longer! I am truly blessed that they are both a healthy 82 (almost 83) years young!
My Dad still swims about 100 laps a day in their pool in the Summer months, and both my Mom and Dad exercise year-round. I swear my parents are in better health than I am!
I could go on and on about my Dad, but instead I'll just tell you that he was the inspiration for this Father's Day printable I designed, as he definitely is the anchor of our family!
I'm sharing this free Father's Day printable over at Deja Vue Designs today, so click over and download/print your own copy!

I wish all of the Dads out there a very Happy Father's Day!
~Laura