Here's a special DIY Father's Day Gift: How to Make a Decoupaged Wine Gift Box using decorative olde world map paper. This is a perfect gift for men — just add the wine!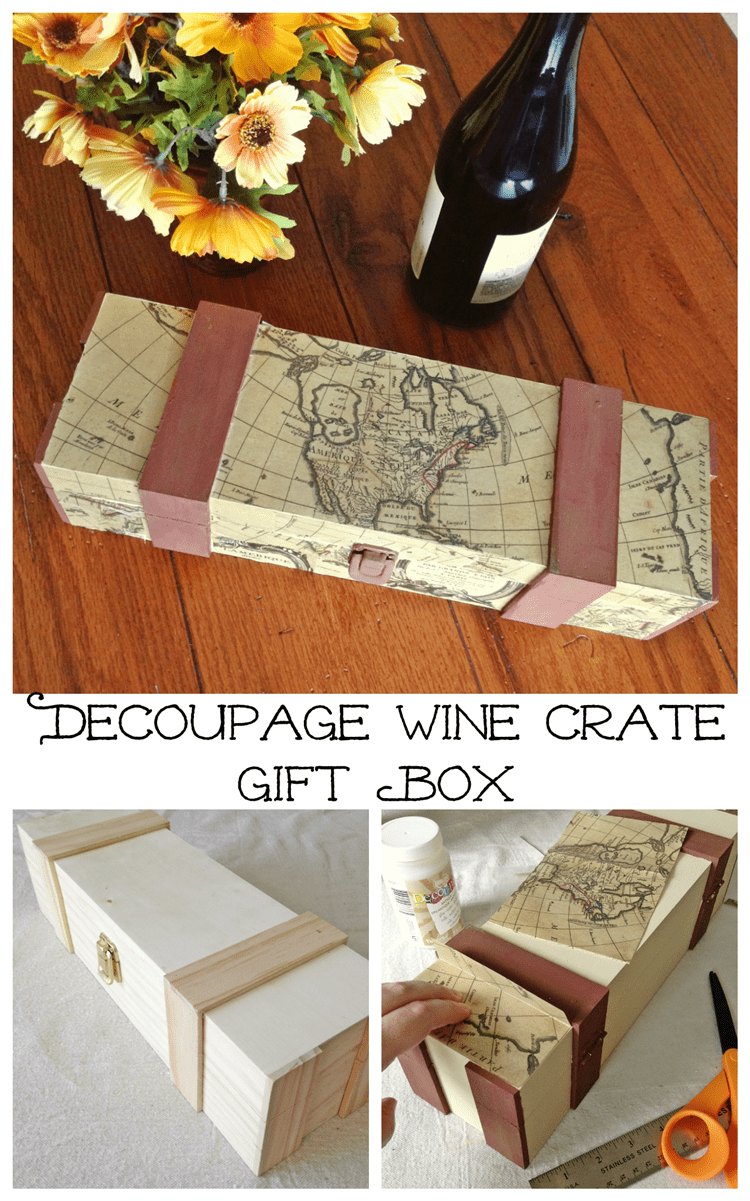 Special thanks to DecoArt, who sponsored this fun DIY!
I made this decoupaged wine gift box for Father's Day, but there are so many occasions when you need a unique and special gift for men:
Groom's wedding party gifts
Graduation gift
Housewarming gift
Christmas or Hanukkah gift
Birthday or Anniversary gift
This DIY doesn't take long to create, so there's still time to make one for the special Dad in your life!
Father's Day Gift: How to Make a Decoupaged Wine Gift Box
I found this fabulous unfinished wood wine gift box on Amazon (affiliate link), which was a perfect starting point! (See how easy this is going to be? Look how cool this box already is!)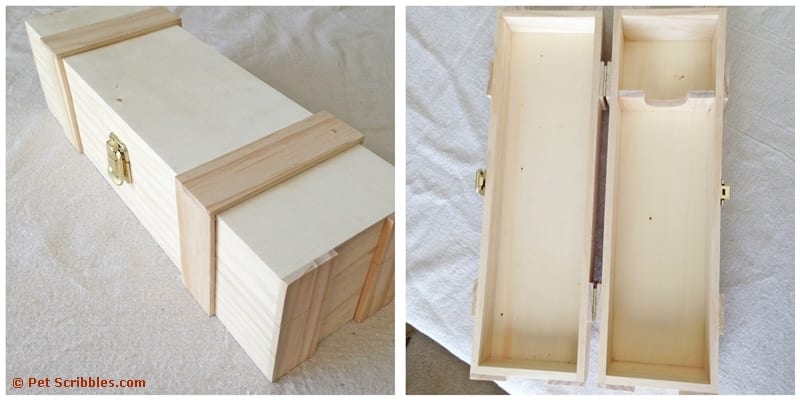 After painting the inside and outside — except for the raised parts — in a beige chalky finish color of paint, it was time to make the raised parts look almost like leather straps.

The easiest way to do this is to use painter's tape. And I mean easy. Using painter's tape essentially masks off any areas you don't plan on painting with the brown leather look. I love minimizing the potential for mistakes!
A) Wrap the painter's tape around the area you're going to paint.
B) Paint overlapping shades of chalky finish paint in brown, burgundy and army green (specific details in my tutorial below).
C) Remove the tape when you're done with that section, then tape off the next section to repeat the steps.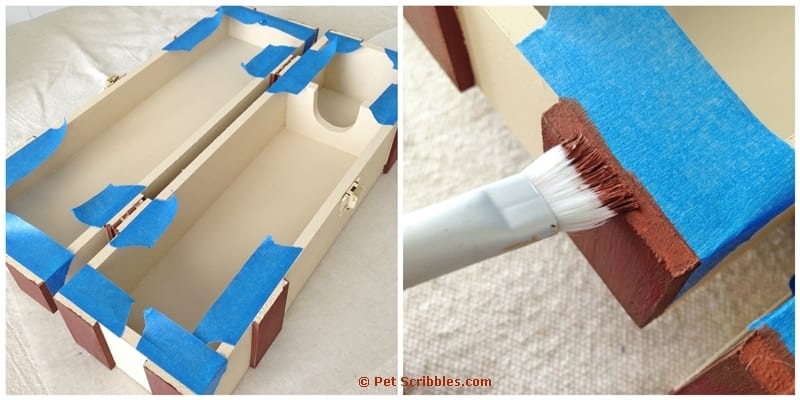 Painter's tape is also your best friend when it comes to effortlessly painting tiny areas, in this case on the inside of the wine box, where I wanted to extend the leather look to the edges of the raised edges.
Wow, even I need to pause and think about what I just typed: the edges of the raised edges. (It makes sense if you look at the images above!)
Use painter's tape to mask off any areas surrounding metal latches, then paint the metal as desired. I did a faux rust technique here, similar to how I painted brass hardware to look like faux rust in a previous DIY.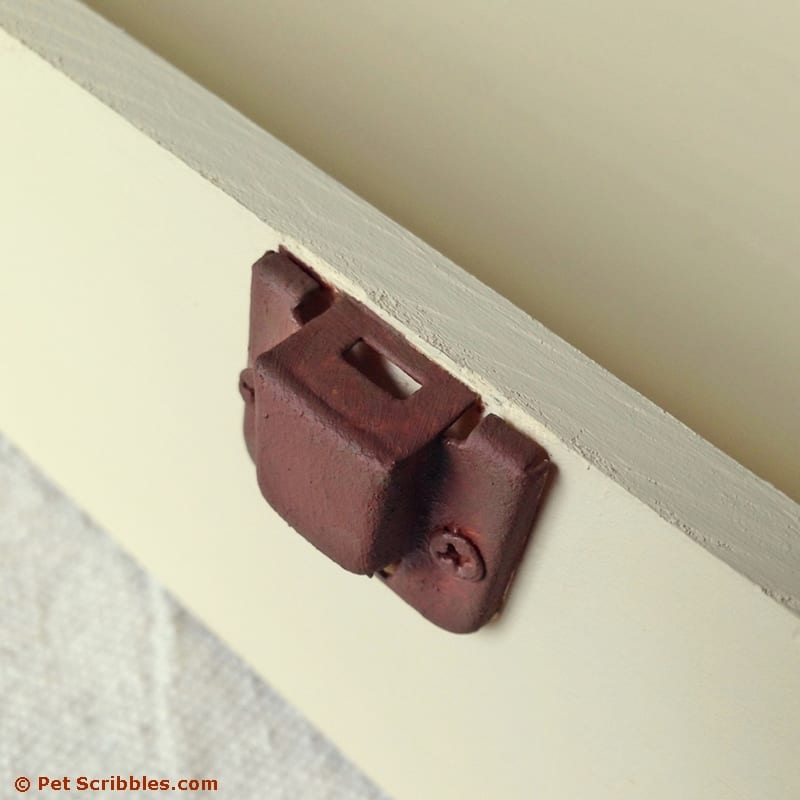 After the paint dries — which it will dry quickly because that's what awesome chalky finish paint does — it's time to decoupage!
I used the Olde World vintage map paper* that DecoArt makes, and their Antique Decou-Page* formula. You can purchase these on Amazon as well! *Amazon affiliate links
Decoupage tip: When adding decorative paper to smaller areas , rip the paper into smaller pieces, then simply decoupage them overlapping one another. It's much easier than trying to cut paper to fit exactly into odd spaces. See image below.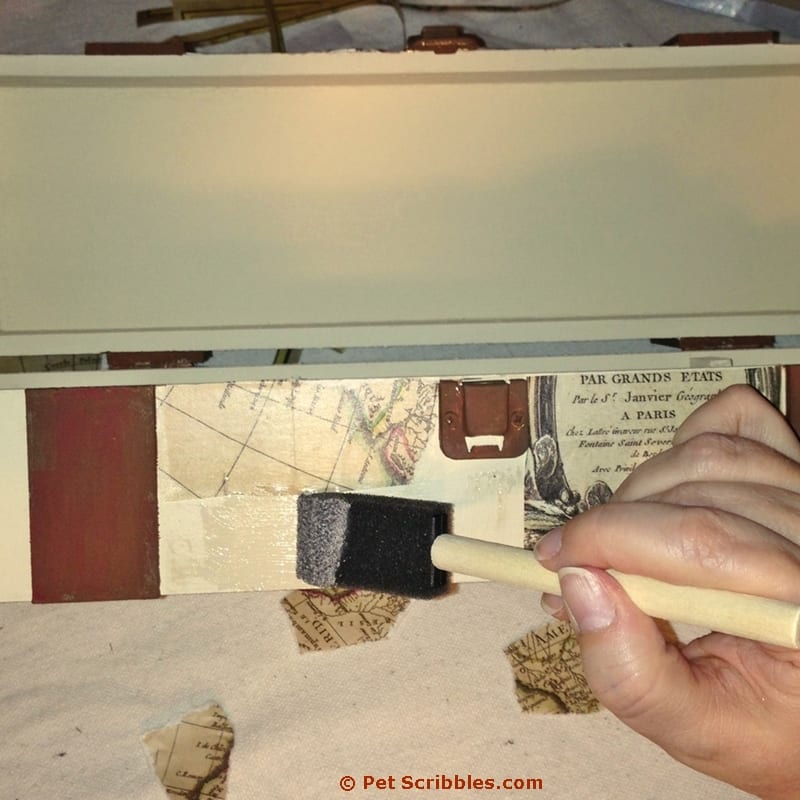 My complete tutorial is on DecoArt's website for you, including printable instructions that you can download and/or print out to keep handy.
Click here or click on the image below to get the step-by-step details, including a list of supplies needed: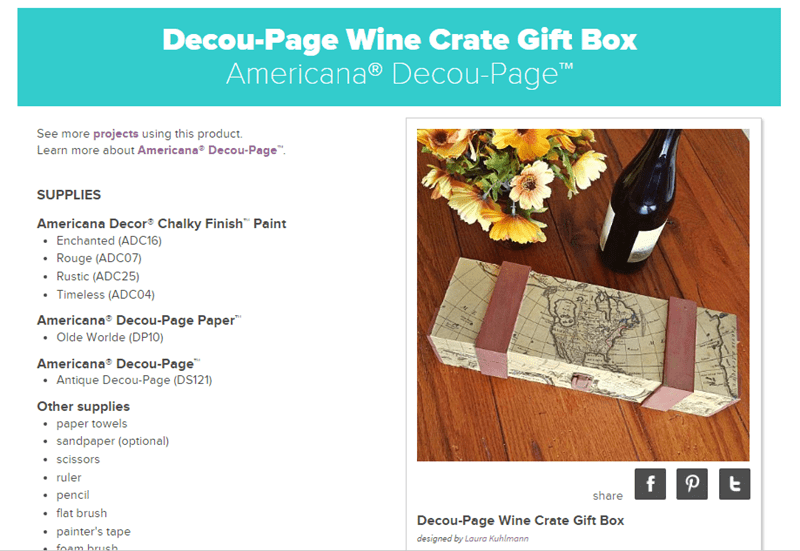 This keepsake box can be used long after any bottle of wine is enjoyed, and looks quite attractive in a man's den, library or man cave!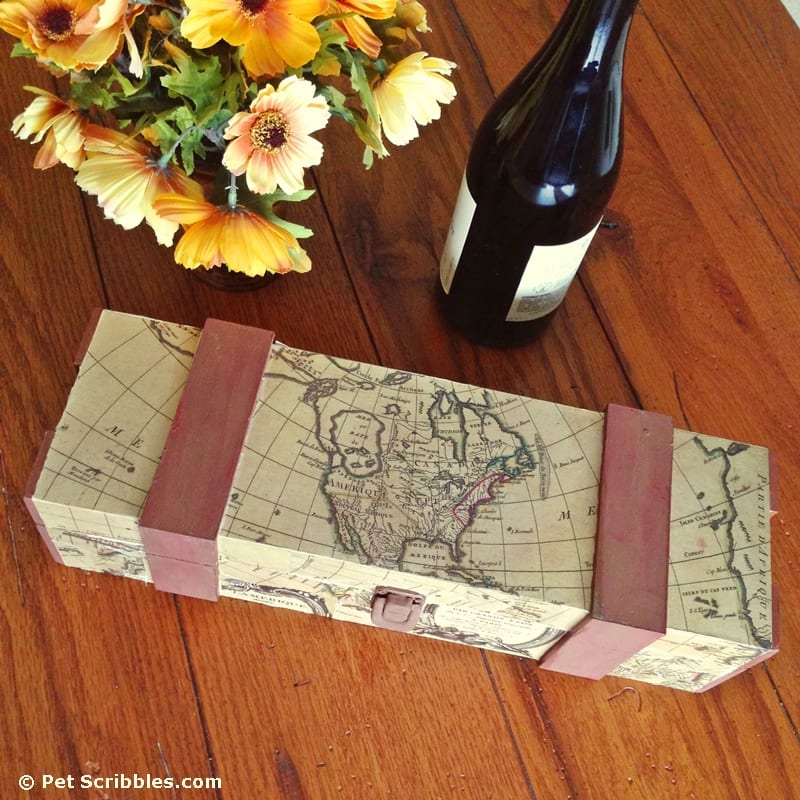 Happy crafting!
~Laura