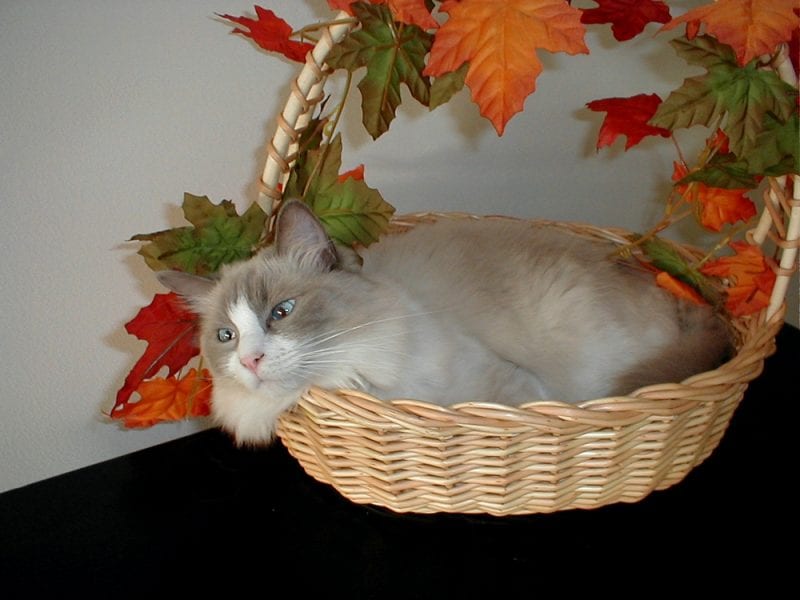 Here are two super-quick, last-minute decorating ideas for Thanksgiving.
1. Fall Display. Take a basket, wrap some fake leaf garland around it, and add one fluffy cat. See above photo for example. Pretty, right?
2. Add some Fall color to your sofa with throw pillows. When placing your throw pillows, make sure they are placed in such a way as to provide cute pictures of your pets. See below photo for example.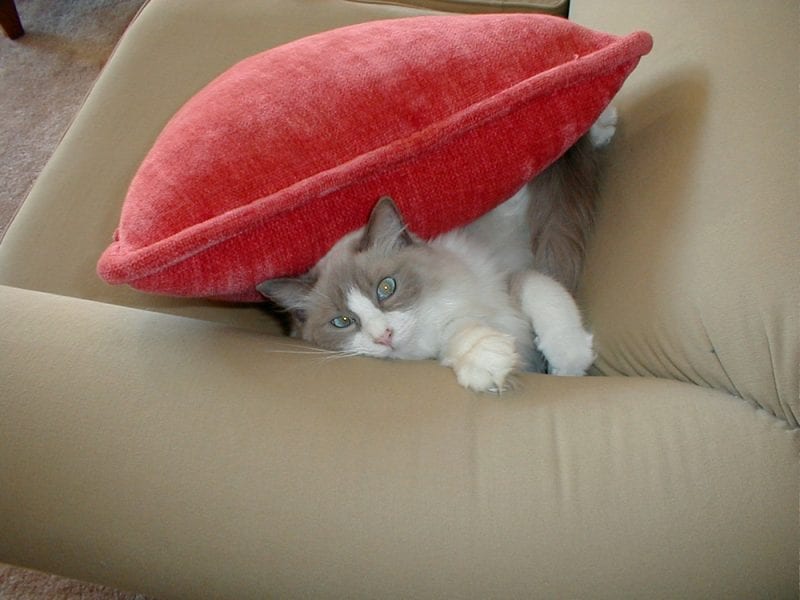 Special thanks to our cat Lulu for help in demonstrating each idea!
The past few weeks have been trying ones around here because of Hurricane Sandy. But as I've heard from almost everyone, it has been a tough season for many throughout the country. I wish each of you – and your families – a peaceful and thankful day tomorrow. And if you are bargain hunting, I wish you only the best deals possible!
Happy Thanksgiving!
~Laura